The Total Body Pain Specialist in Paramus for Complete Care
Pain Management Requires a Total Body Assessment
How happy are you with your level of pain management? Are you in chronic pain with minimal relief? Do you have acute pain that limits your productivity? What have you tried to treat your pain? Are you satisfied with the results? Many people struggle with ongoing pain, when relief is not only possible, it's simpler than they think.
 At Pain Treatment Specialists near Paramus, we assess the whole body to find the best course of treatment. We examine prior diagnostic test results and conduct additional imaging and lab work as needed. We look at your complete health picture, since pain can pervade for various reasons. It's important to understand your concurrent conditions, lifestyle, and medical history, to pinpoint the cause of your pain.
Some Doctors Don't See the Whole Picture
Many pain doctors just prescribe medication or refer you to surgery without seeing the bigger picture. But our in-depth analysis allows us to administer a minimally-invasive, swift solution, targeted at your individual pain. Our doctors are world-renowned and best-in-class, with award-winning pain techniques. We don't offer generalized pain solutions. We customize treatment to not only fit your life, but eliminate your pain effectively. Read on to see how Pain Treatment Specialists delivers complete care, and book an appointment to learn more.
Chronic Pain Management Requires Complete Care
Complete Care Requires Qualified Doctors
Our Harvard-trained team is multi-certified in pain management and fields like anesthesiology and palliative care. Our experts studied at multiple Ivy League universities, holding subsequent positions as instructors and directors at their colleges. Our physicians are medical textbook authors, lecturers, and instructors for doctors around the world. Our knowledge and hands-on experience hinge on the concept that pain management requires complete care.
Complete Care Requires Investigation
Is your shoulder pain a result of poor posture, overuse, Arthritis, injury, breakage, strain, fracture, impingement, or tendonitis? Does it intensify when you're hunched over a deadline at work, driving in traffic, or playing tennis? Does it amp up after an improper sleeping position, stress, or holding a phone all day? These are the kinds of questions a standard doctor doesn't have time to investigate. But Pain Treatment Specialists seeks to identify the true cause of your pain before recommending a solution.
Complete Care Requires a Relationship
Pain manifests in multiple ways. It's experienced emotionally, physically, psychologically, and cognitively, and it presents differently in each patient. To understand a patient's pain, physicians need to understand the patient. Our doctors go beyond the standard questionnaires and get to know each patient. Our plan of care includes follow-up calls, home care recommendations, and a team of experts at your service.
Complete Care Requires a Patient-Centric Focus
While surgeries and prescriptions put money in doctors' pockets, they take money from patients who may not even improve. For some doctors, short appointments with less investigation means more patients and income. But, the result is often risky or unwarranted solutions that leave patients unhappy with the outcome. At Pain Treatment Specialists, our main interest is your best interest. And we always work from that driving principle.
Complete Care Requires Putting Safety First
Understanding pre-existing conditions, concurrent illnesses, and medical histories is a crucial part of safe pain management. While some doctors recommend narcotics, these interact poorly with other conditions and medications, and carry risks like addiction and serious side effects. Surgery poses risks of infection, scar tissue, damage to surrounding organs, complications, and even death. As such, surgery should be a last resort for pain management, not a first or second line of treatment. At Pain Treatment Specialists, we avoid surgery and narcotics, and use advanced techniques instead. We always put safety first by understanding your total health.
How Our Doctors Deliver Complete Care With Pain Medicine
Understanding Your Concerns
Before our doctors prescribe any treatments, we determine your previous pain relief attempts and your goals. We want to know how you experienced prior treatments. Were they disappointing, difficult, painful, or lengthy? Did you suffer from side effects, complications, or financial burdens? We want to understand any concerns you have before you begin treatment. We'll assure you how we do things differently with innovative techniques.
Alleviating Your Worries
Our solutions are quick, non-invasive, and gentle with low risk of side effects or complications. We perform procedures in an outpatient manner, with relief that's often felt within minutes. Our doctors have extensive practice in each procedure, so you are always in the best hands. Other doctors perform treatments on patients that they have little experience with. But at Pain Treatment Specialists, your care comes from doctors who are not only leading the pack, they're even teaching the other doctors.
Controlling Your Expenses
Surgeries are costly- not only is there the price of the procedure, there are also the lost wages and extra expenses like childcare and devices for recovery. Not to mention, some pain remedies aren't covered by insurance, compounding your expenses. At Pain Treatment Specialists, we always suggest the least-invasive solution first. Sometimes, that means just a non-steroidal, anti-inflammatory drug (NSAID) like Ibuprofen, or a heat and ice regimen. When you do need one of our gentle procedures, rest assured that we accept most forms of insurance, and most procedures are covered.
Offering a Variety of Solutions
Pain is a universal experience, but it's not experienced identically. And it's not just the experience of pain that varies, it's also the source. Pain in one person's knee could be caused by something completely different than the pain in another person's. So why should pain management be generalized or administered without thorough analysis? Sadly, many doctors throw the same solution at a multitude of problems. But Pain Treatment Specialists sees each patient uniquely.
Not only do we cater the solution to you, we also have more than one solution to choose from. If you're averse to injections, we have safe medications to try. If your other medications can't be combined with one solution, we offer alternatives like nerve blocks, ablation, and radiofrequency. There are no bounds to the ways we target relief. Don't settle for a generic solution, when our pain specialists are eager to solve your condition with complete care. Visit our Paramus clinic near Fette Kia today!
Book a Consultation
Scheduling a consultation with one of our pain treatment specialists is one of the best ways to determine the proper solution for pain relief.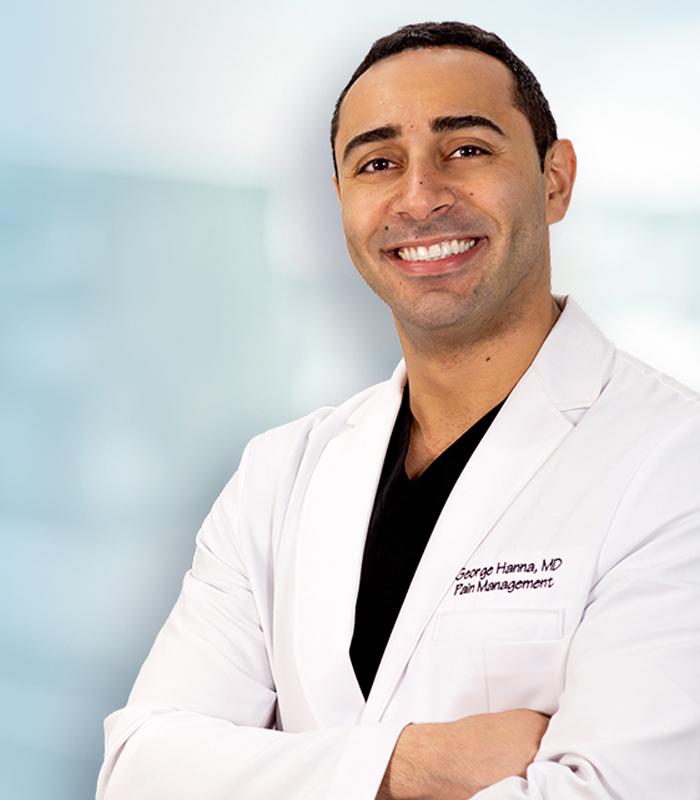 George Hanna
Harvard Medical School
Director of Pain Management
Dr. George Hanna is a nationally recognized pain management specialist and Double Board Certified in anesthesiology and pain management medicine. Dr. Hanna is currently available at Pain Treatment Specialists in Manhattan and Clifton, NJ. He is now accepting most major medical insurances, including Medicare.
Shane J. Volney
Harvard Medical School
NY & NJ PAIN SPECIALIST
Dr. Volney is double board certified in Anesthesiology and Pain Medicine by the American Board of Anesthesiology. He is currently seeing patients at our Pain Treatment Center in Manhattan and Clifton, New Jersey. Most pain treatments are covered by all major medical insurances and Medicare.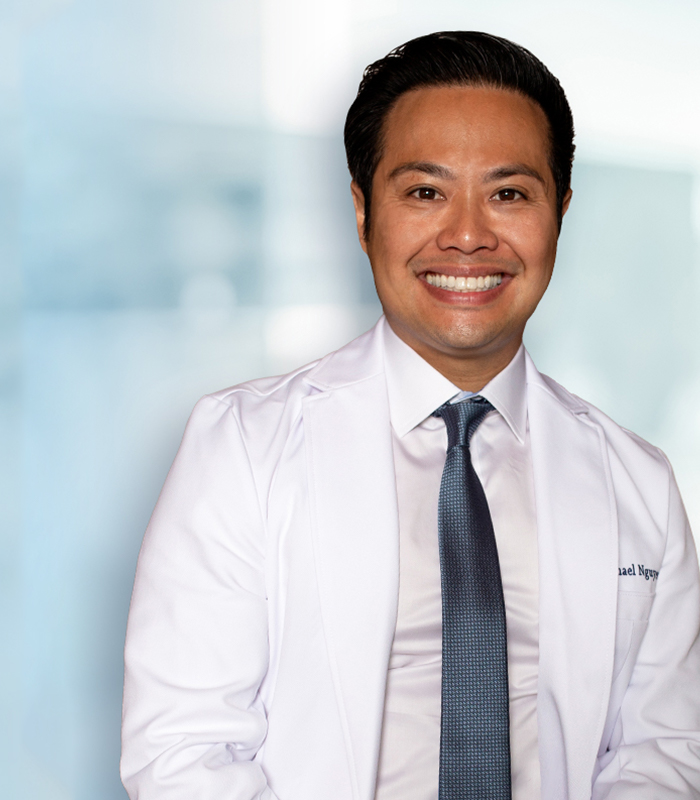 Michael Nguyen
Harvard Medical School
NY & NJ Pain Specialist
Dr. Michael Nguyen is world renowned in Pain Medicine. Dr. Nguyen completed his residency and advanced Pain fellowship training at Harvard Medical School. During his tenure at Harvard, Dr. Nguyen was awarded the "Mentor of the Year" and also "Teacher of the Year" award.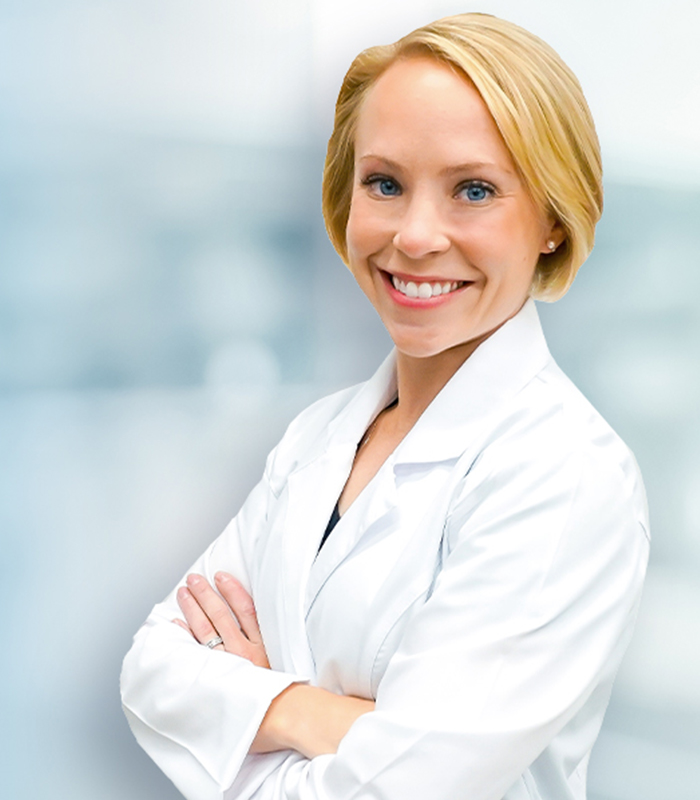 Dr. Laura Lombardi
Harvard Medical School
NJ PAIN SPECIALIST
Dr. Lombardi specializes in the treatment of back, neck, and joint pain. By using a range of minimally invasive modalities as well as advanced procedures, she helps patients achieve a pain free life without the need for surgery. Dr. Lombardi will be offering her pain treatment services in Clifton, New Jersey.
The Total Body Pain Specialist in Paramus for Complete Care
ultima modifica:
2020-05-07T06:25:39-04:00
da