Meet with the Best Doctor for Nerve Pain at Pain Treatment Specialists
Ever since your accident at work, you've been suffering from nerve pain. While the accident was no one's fault, you're still paying the price for an unfortunate incident. Your left foot often feels tingly and numb, and really hurts when you lay down at night. As much as you'd like to put the injury behind you, the continuing discomfort and pain remind you that everything isn't quite back to normal. When do you know it's time to see a doctor for nerve pain?
At Pain Treatment Specialists, we believe that everyone deserves to live a pain free life, and know how much chronic pain interferes with both your physical and mental well-being. What kind of doctor do you see for joint pain? Our joint and nerve pain specialists are called interventional pain doctors, and they specialize in pain medicine. These types of treatments avoid invasive surgery and instead use more conservative treatments for combating pain at its source. When you schedule an appointment at one of our pain clinics in NYC or northern NJ, you're taking the first steps towards truly putting your work accident in the past.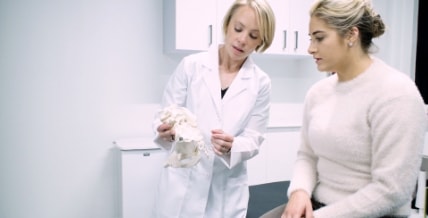 Who is the Best Doctor for Nerve Pain?
Before you decided to book an appointment at Pain Treatment Specialists, you were spending far too much time online trying to figure out how to identify a doctor for nerve pain. Your search history is loaded with phrases like, "joint pain specialist near me", "back and hip pain doctors near me", "what type of doctor treats MS", and "who should I see for headaches." Some of the search phrases weren't even related to your actual condition, but were suggested based on your previous searches. This made your journey confusing, and added to the stress you're already feeling about your nerve pain.
The interventional pain doctors at Pain Treatment Specialists know that finding the right doctor for treating pain is life-changing. In some cases, a neurologist who specializes in neuropathic pain and the nervous system is your best option for illnesses such as multiple sclerosis. However, the type of nerve pain you're experiencing after an accident is best treated by an interventional pain doctor. This type of doctor is able to identify the source of your chronic pain, and customize a treatment plan designed to reduce or eliminate your nerve pain with minimally-invasive treatments.
One of our top pain doctors is Dr. Laura Lombardi, who is double board certified in anesthesiology and pain medicine. One of her specialized fields is fluoroscopy, which is the mastery of a special x-ray designed to precisely identify the affected area and administer pain medicine. Not only is Dr. Lombardi an expert in pain management, she also has "an amazing bedside manner" according to her 5-star Google reviews. One review mentions how it's been a pleasure to work with her "gifted, humble, and caring presence."
Don't delay meeting with a doctor for nerve pain. The Harvard-trained experts at Pain Treatment Specialists look forward to helping you regain your quality of life in their modern, clean, and cutting-edge pain clinics.
What are the Best Treatments for Chronic Pain?
One of the newest treatments offered at Pain Treatment Specialists is called neurostimulation. This procedure works well for patients who may have tried other minimally invasive treatments such as nerve blocks and steroid injection and haven't found lasting relief. Neurostimulation is also known as spinal cord stimulation, and uses energy from a small electrical device to block pain signals and provide back and leg pain relief. If you suffer from nerve pain due to bulging or herniated discs, arthritis, or an injury, this is an excellent option.
This is a two-step procedure, but is still considered minimally invasive and does not require a hospital stay. During your first visit, the device is implanted and you're given a chance to see if you find effective pain relief. The device is designed to allow you full control over your pain treatments, and you are able to alter the simulator to treat new areas if they arise. This treatment may be used in conjunction with other minimally invasive treatments to provide comprehensive back and leg pain relief.
Not sure what type of nerve pain treatment is right for you? Schedule an appointment at Pain Treatment Specialists and let our team of Harvard-trained pain doctors customize a treatment plan that works for your specific pain concerns.
Is Numbness or Tingling a Symptom of Nerve Pain?
Nerve pain occurs when there damage occurs to the nerves that carry signals to your brain. This may be due to problems with your central nervous system, your brain and spinal cord, pinched nerves, or another underlying disease or injury. Common symptoms of nerve pain include:
Numbness or tingling in your arms, legs, or feet
Loss of balance
Falling
Extreme sensitivity when being touched
Sharp or throbbing pain
Heaviness in your arms or legs
Some of these symptoms become worse when you lay down, or at the end of the day.
At Pain Treatment Specialists, our team of compassionate and knowledgeable pain doctors understand that nerve pain is extremely painful, and affects every area of your life. Book an appointment at one of our state-of-the-art pain clinics and begin living your life without worrying about nerve pain.
Book a Consultation
Scheduling a consultation with one of our pain treatment specialists is one of the best ways to determine the proper solution for pain relief.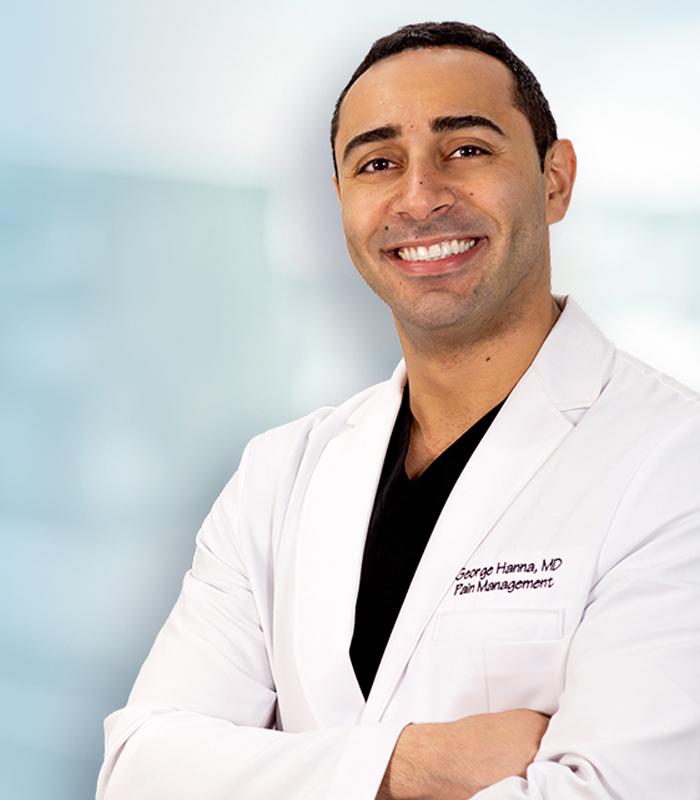 George Hanna
Harvard Medical School
Director of Pain Management
Dr. George Hanna is a nationally recognized pain management specialist and Double Board Certified in anesthesiology and pain management medicine. Dr. Hanna is currently available at Pain Treatment Specialists in Manhattan and Clifton, NJ. He is now accepting most major medical insurances, including Medicare.
Shane J. Volney
Harvard Medical School
NY & NJ PAIN SPECIALIST
Dr. Volney is double board certified in Anesthesiology and Pain Medicine by the American Board of Anesthesiology. He is currently seeing patients at our Pain Treatment Center in Manhattan and Clifton, New Jersey. Most pain treatments are covered by all major medical insurances and Medicare.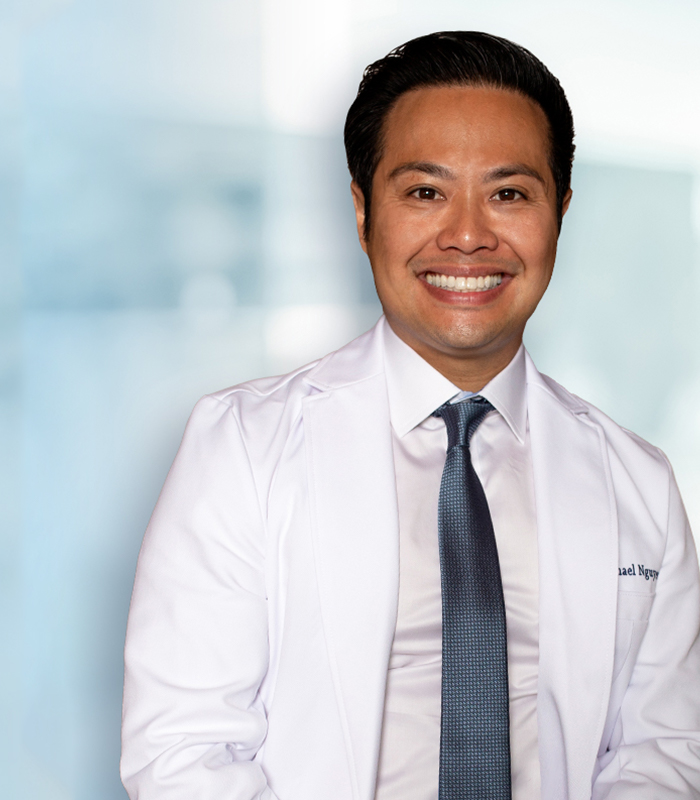 Michael Nguyen
Harvard Medical School
NY & NJ Pain Specialist
Dr. Michael Nguyen is world renowned in Pain Medicine. Dr. Nguyen completed his residency and advanced Pain fellowship training at Harvard Medical School. During his tenure at Harvard, Dr. Nguyen was awarded the "Mentor of the Year" and also "Teacher of the Year" award.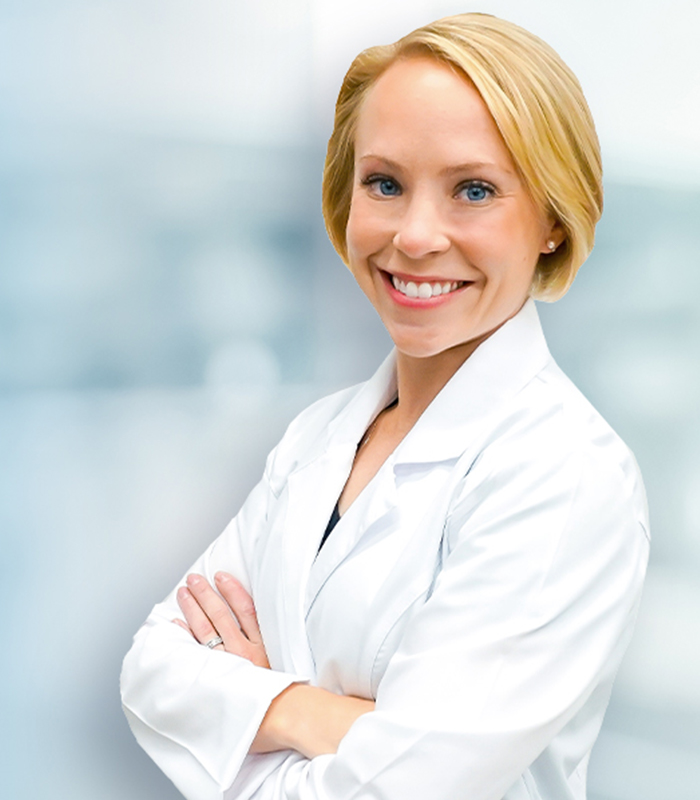 Dr. Laura Lombardi
Harvard Medical School
NJ PAIN SPECIALIST
Dr. Lombardi specializes in the treatment of back, neck, and joint pain. By using a range of minimally invasive modalities as well as advanced procedures, she helps patients achieve a pain free life without the need for surgery. Dr. Lombardi will be offering her pain treatment services in Clifton, New Jersey.
Meet with the Best Doctor for Nerve Pain at Pain Treatment Specialists
ultima modifica:
2022-07-22T12:53:32-04:00
da