Exploring an Epidural for Back Pain? Pros and Cons From an Expert Pain Doctor
Sciatica sufferers know the sharp, excruciating pain associated with this condition. If you've been sitting for too long or bend over the wrong way, your lower back screams with agony. The resulting shockwaves even go through your hips, buttocks, and legs, as your sciatic nerve is the longest in the body. If you've ever considered an epidural for back pain, there are pros and cons to this procedure. However, the expert pain doctors at Pain Treatment Specialists highly recommend this treatment option to relieve irritation from your sciatic nerve.
In addition to epidural steroid injections, the nationally recognized team at Pain Treatment Specialists offers a wide variety of minimally invasive back pain treatments. During your initial consultation at our pain clinic, we'll provide an accurate diagnosis of your back pain. From there, a customized treatment plan is created to directly address your specific back pain issues. Scheduling an appointment at Pain Treatment Specialists is easy, and you're paired with a personal concierge who verifies your insurance coverage in addition to scheduling your appointment.
Epidurals for Back Pain: Pros and Cons
An epidural steroid injection uses a local anesthetic that is directly injected into the epidural space of your spine. This controls pain by reducing pain and inflammation around the nerve roots. Your back pain doctor may consider this procedure if you suffer from sciatica, spinal stenosis, or a herniated disc.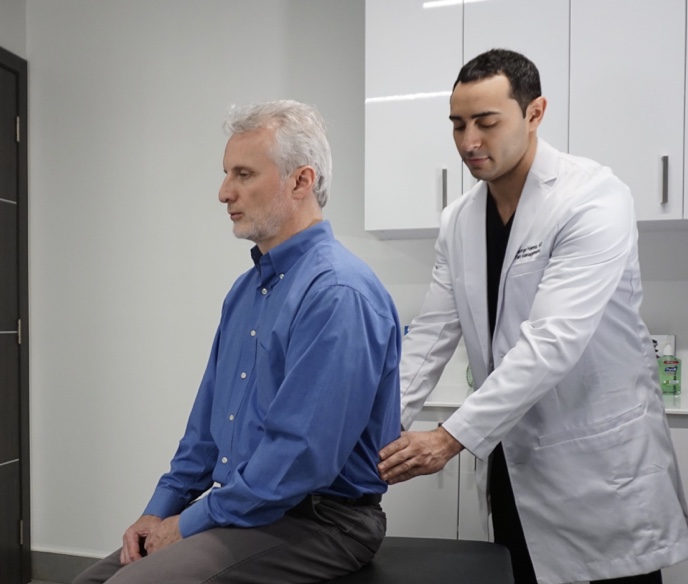 Some of the benefits of an epidural for back pain include:
Highly effective pain relief from lower back pain caused by a herniated disc, sciatica, or spinal stenosis
Little to no down time after your injection
Pain relief that lasts for weeks, sometimes months
Increased range of motion
Decreased tingling and numbness in your hips, buttocks, and legs
Temporary side effects such as nausea, headache, or dizziness may result from post-injection pain. However, these minor side effects.
To prevent the improper administration of this injection, a special type of x-ray called a fluoroscope is used to guide the needle. At Pain Treatment Specialists, all of our pain doctors utilize this method when administering an epidural. This consistent practice provides the most targeted, effective, and safe epidural injection.
Common Questions About Epidural Steroid Injections
The pain doctors at Pain Treatment Specialists allow plenty of time during your consultation to ask questions about your diagnosis and treatment plan. Below are some common questions related to epidural steroid injections:
Is an epidural high dose steroids for back pain? No, it is a local anesthetic, not a corticosteroid.
What are epidural side effects? In some cases, minor nausea, dizziness, or headaches occur after your injection. You may feel post epidural back pain as the medicine spreads and settles in your epidural space, but this is temporary.
How long before an epidural steroid injection works? You should feel the full effects of the procedure about one week after your initial injection.
How many epidural steroid injections can I have? This determination is made by your pain doctor and whether or not you're feeling sufficient relief from your injections.
Can an epidural cause back pain years later? No, an epidural does not cause back pain. The local anesthetic does wear off after a few months, and another injection may be used. However, the injection itself doesn't cause lower back pain.
Can an epidural cause back pain? You may feel discomfort after your epidural steroid injection as the medicine takes effect, but this is short-lived. Your back pain doctor uses a topical agent to dull the injection site.
During your consultation with our pain doctors, you'll have plenty of time to ask questions related to your back pain treatment. Book an appointment at Pain Treatment Specialists and begin the conversation about how best to treat your chronic back pain.
What is Chronic Back Pain?
Chronic back pain is defined as pain that exists in your back for more than a few weeks. The causes of chronic back pain might be acute, such as an accident, injury or fall that causes damage to your spine. Back pain also occurs as a result of overuse, such as a repetitive motion that creates sore and stiff muscles. Underlying conditions like osteoarthritis that deteriorate cartilage also cause back pain. Back and leg pain can also be caused by underlying conditions such as sciatica, which is an irritation of the large sciatic nerve. No matter the cause of your back pain, patients suffering from chronic pain can find relief with minimally invasive treatment methods.
At Pain Treatment Specialists, our team of nationally recognized back pain doctors also specialize in knee pain treatments, neck pain treatments, and hip pain treatments. Their diverse knowledge of the body's various pain conditions allows them to treat each patient with their entire well-being in mind. Schedule an appointment today and find the appropriate treatment to address your chronic back pain.
Book a Consultation
Scheduling a consultation with one of our pain treatment specialists is one of the best ways to determine the proper solution for pain relief.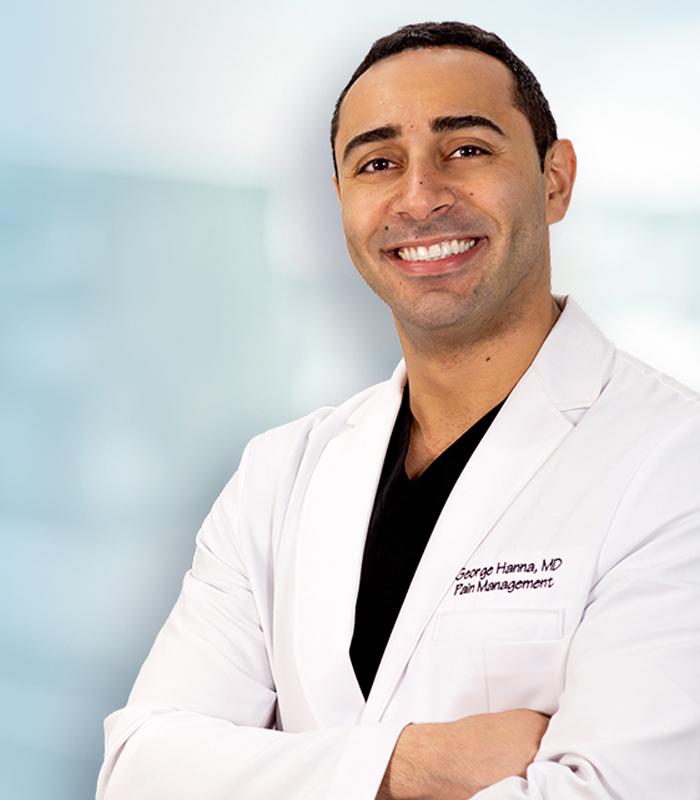 George Hanna
Harvard Medical School
Director of Pain Management
Dr. George Hanna is a nationally recognized pain management specialist and Double Board Certified in anesthesiology and pain management medicine. Dr. Hanna is currently available at Pain Treatment Specialists in Manhattan and Clifton, NJ. He is now accepting most major medical insurances, including Medicare.
Shane J. Volney
Harvard Medical School
NY & NJ PAIN SPECIALIST
Dr. Volney is double board certified in Anesthesiology and Pain Medicine by the American Board of Anesthesiology. He is currently seeing patients at our Pain Treatment Center in Manhattan and Clifton, New Jersey. Most pain treatments are covered by all major medical insurances and Medicare.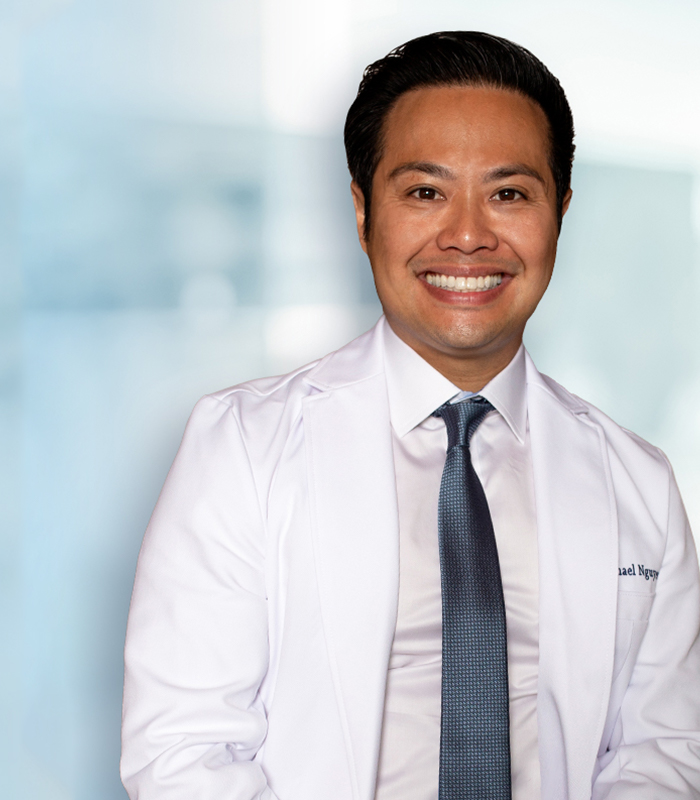 Michael Nguyen
Harvard Medical School
NY & NJ Pain Specialist
Dr. Michael Nguyen is world renowned in Pain Medicine. Dr. Nguyen completed his residency and advanced Pain fellowship training at Harvard Medical School. During his tenure at Harvard, Dr. Nguyen was awarded the "Mentor of the Year" and also "Teacher of the Year" award.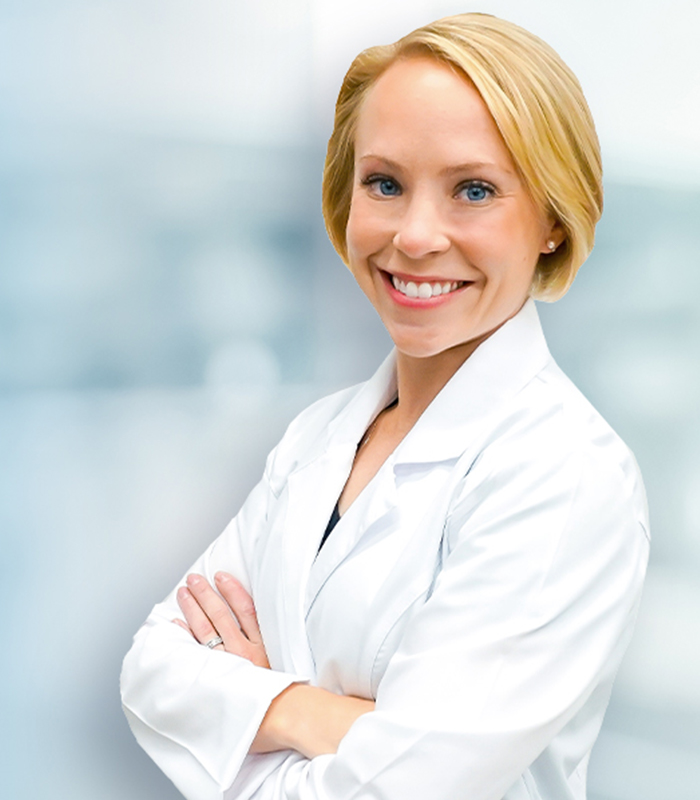 Dr. Laura Lombardi
Harvard Medical School
NJ PAIN SPECIALIST
Dr. Lombardi specializes in the treatment of back, neck, and joint pain. By using a range of minimally invasive modalities as well as advanced procedures, she helps patients achieve a pain free life without the need for surgery. Dr. Lombardi will be offering her pain treatment services in Clifton, New Jersey.
Exploring an Epidural for Back Pain? Pros and Cons From an Expert Pain Doctor
ultima modifica:
2022-04-01T13:00:00-04:00
da