How is a Sports Injury Treated? A Pain Management Doctor Explains
Watching your children play sports is one of your favorite parts of parenting. Their camaraderie with their teammates, rigorous physical activity, and joy of competition are helping your teen develop into a great person. However, with this level of physical activity, injuries may also occur. Even though kids and teens tend to recover more quickly than adults, it still takes them off the field for a few weeks. When your child hurts themselves playing sports, what should you do next?
How is a sports injury treated? At Pain Treatment Specialists our team of nationally recognized pain medicine doctors treat sports injuries with minimally invasive pain treatments. Our interventional pain doctors work with teens and adults who suffer from pain and swelling related to sports injuries, and strive to relieve pain quickly. This is accomplished through conservative treatments like physical therapy, platelet-rich plasma therapy, and radiofrequency ablation. You can easily schedule an appointment through our online portal, or by calling our pain clinics in northern NJ, NYC, or Long Island. If you're not sure what your next steps are for sports injuries, meeting with our highly-rated back and knee pain doctors will put your mind at ease.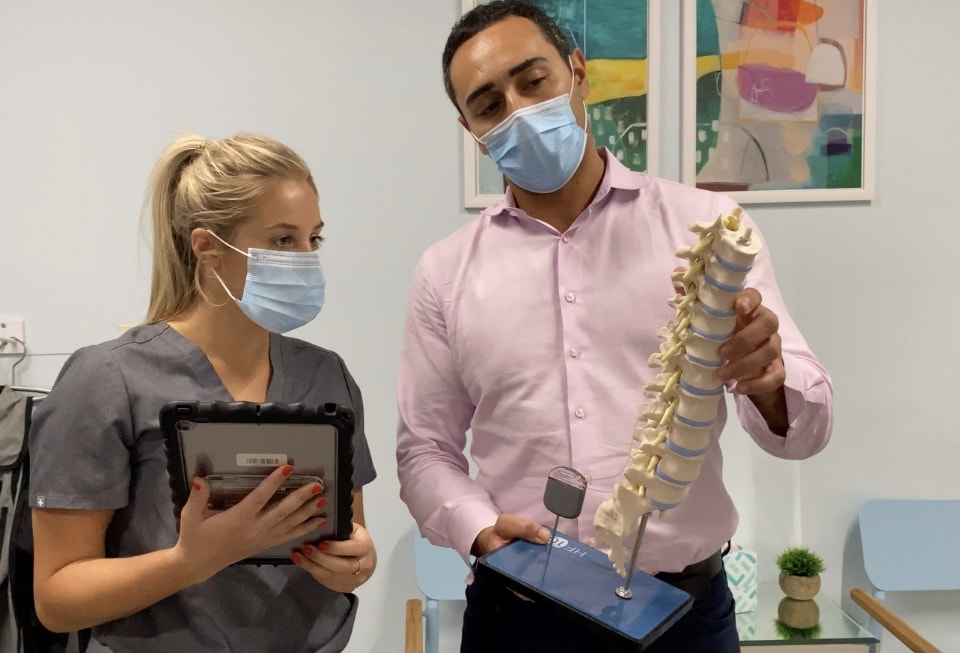 How is a Sports Injury Treated?
One of the best reasons to book an appointment at Pain Treatment Specialists is how easy it is to talk to our pain specialists. We consistently receive 5-star patient ratings because our back pain specialists understand how a sports injury keeps you from something that you love. During your initial consultation, you'll have plenty of time to discuss how your injury is affecting your life. You'll never feel rushed during your appointment. After you've explained your injury, your pain doctor completes a gentle physical examination. They may also ask to see you walk, or try to extend the affected area such as a knee or elbow. If needed, additional images are ordered to rule out a more serious condition like a broken bone or torn ligament.
Finally, your diagnosis is provided. Common sports injuries include rotator cuff injuries, strains, sprains, knee joint pain, and tennis elbow. Your sports injury treatment is then customized to meet your specific pain needs. We offer the following sports injury treatments at our pain clinics:
Physical Therapy: This is one of the most effective tools for treating a sports injury. Minor injuries such as strains and sprains greatly benefit from physical therapy sessions. Your physical therapist is an expert in exercise science, and knows how to manipulate your affected area to reduce pain and swelling. You'll complete specific exercises and stretches designed to build strength, in addition to cold and heat therapies that reduce pain and swelling. You'll also learn how you can alter certain movements related to your sport such as your running stride or jumping technique that prevent similar trauma in the future.
Steroid Injections: This is one of the most common minimally invasive treatments for sports injuries. Your knee pain specialist determines the exact are for injection, and then uses a corticosteroid for highly effective pain and swelling relief. Once you feel reduced pain from the steroid injection, you'll be able to complete physical therapy sessions for additional reinforcement.
PRP Injections: Platelet-rich plasma injections are a cutting-edge procedure for promoting growth and healing. Your own blood is drawn, and a centrifuge separates your growth plates from your blood. These growth plates facilitate healing, and are injected into the affected area.
If you believe that you have broken bones or are in intense, excruciating pain, you should seek emergency medical care. Most minor sports injuries are easily treated at Pain Treatment Specialists through minimally invasive pain treatments.
What is a Rotator Cuff Injury?
A rotator cuff injury makes it difficult to lift your arm. What does it mean why you have a rotator cuff injury? Your shoulder is a ball and socket joint, and your arm is kept in the socket by the rotator cuff. It's a group of 4 muscles that helps lift and rotate your arm. Your shoulder also has bursae, which are fluid-filled sacs. These bursae help your rotator cuff tendons move easily. A rotator cuff tear or injury makes it difficult for these pieces to move together, and may also inflame your bursae.
One of the best treatments for a rotator cuff injury is a steroid injection. Your pain specialist administers a cortisone injection in the shoulder bursa area, which is just above the tendon. This treatment reduces pain and swelling in the affected bursae, as well as the rotator cuff.
Physical therapy is also used in conjunction with steroid injections for optimal recovery. When your pain decreases, you're able to complete exercises that strengthen your shoulder.
PRP therapy is also effective at promoting growth through natural healing.
The nationally recognized pain experts at Pain Treatment Specialists treat a wide variety of sports injuries including back pain, neck pain, shoulder pain, hip pain, and knee pain. Contact our pain clinics and see what types of minimally invasive treatments are best for your sports injury.
Can I Reduce Swelling at Home?
You can reduce swelling in the affected area at home through a few simple steps. First, follow the RICE method of "rest, ice, compression, and elevation." Rest your injury from physical activity, and ice in 20-minute intervals. Compress the affected area with a bandage or brace, and elevate the are whenever possible with pillows or a chair. You can also use NSAIDs, which are anti-inflammatory medicines like aspirin, to reduce pain and swelling.
Pain Treatment Specialists offers a wide variety of minimally invasive treatments for sports injuries. Contact our pain clinics in NYC, northern NJ, or Long Island and find easy and effective relief for your child's sports injury.
Book a Consultation
Scheduling a consultation with one of our pain treatment specialists is one of the best ways to determine the proper solution for pain relief.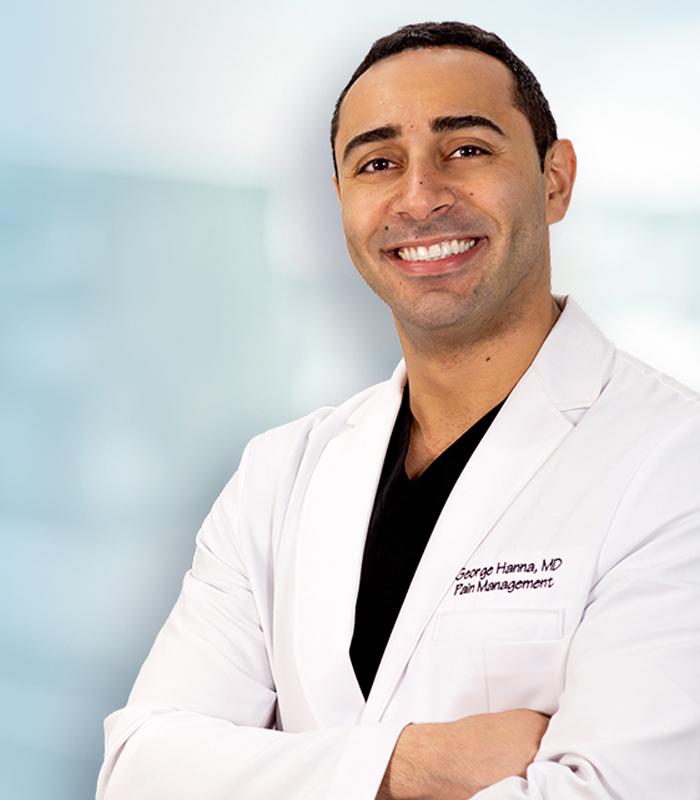 George Hanna
Harvard Medical School
Director of Pain Management
Dr. George Hanna is a nationally recognized pain management specialist and Double Board Certified in anesthesiology and pain management medicine. Dr. Hanna is currently available at Pain Treatment Specialists in Manhattan and Clifton, NJ. He is now accepting most major medical insurances, including Medicare.
Shane J. Volney
Harvard Medical School
NY & NJ PAIN SPECIALIST
Dr. Volney is double board certified in Anesthesiology and Pain Medicine by the American Board of Anesthesiology. He is currently seeing patients at our Pain Treatment Center in Manhattan and Clifton, New Jersey. Most pain treatments are covered by all major medical insurances and Medicare.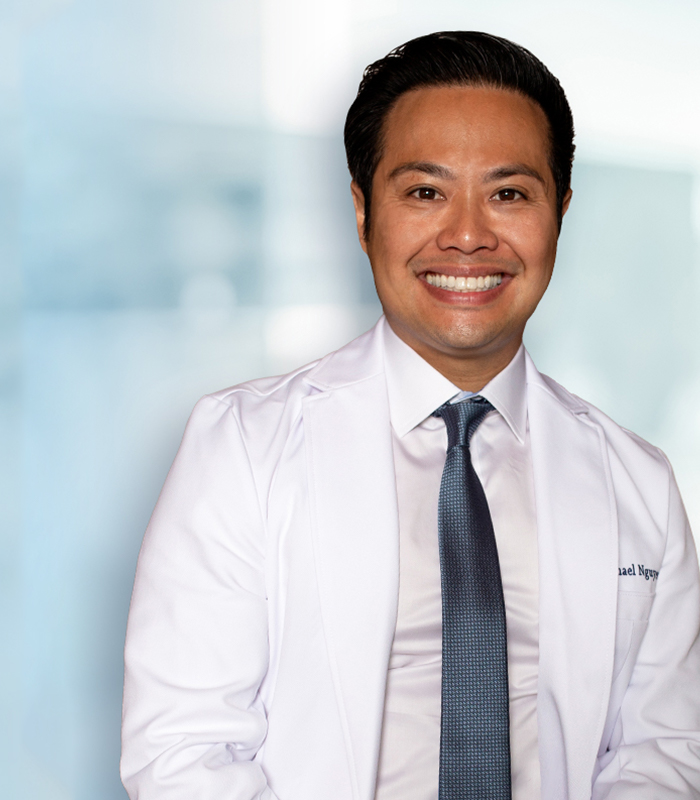 Michael Nguyen
Harvard Medical School
NY & NJ Pain Specialist
Dr. Michael Nguyen is world renowned in Pain Medicine. Dr. Nguyen completed his residency and advanced Pain fellowship training at Harvard Medical School. During his tenure at Harvard, Dr. Nguyen was awarded the "Mentor of the Year" and also "Teacher of the Year" award.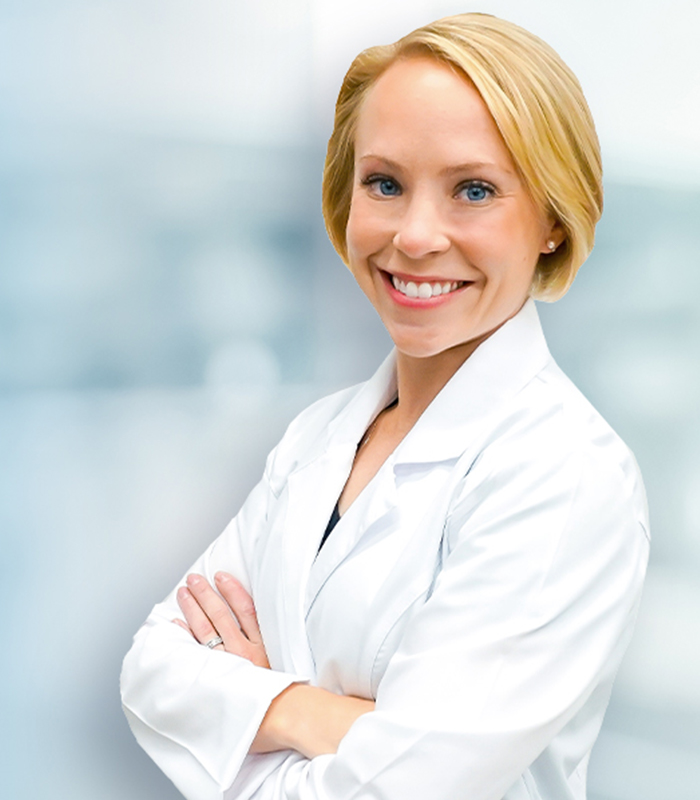 Dr. Laura Lombardi
Harvard Medical School
NJ PAIN SPECIALIST
Dr. Lombardi specializes in the treatment of back, neck, and joint pain. By using a range of minimally invasive modalities as well as advanced procedures, she helps patients achieve a pain free life without the need for surgery. Dr. Lombardi will be offering her pain treatment services in Clifton, New Jersey.
How is a Sports Injury Treated? A Pain Management Doctor Explains
ultima modifica:
2022-08-01T12:48:46-04:00
da