How a Knee Pain Doctor Identifies and Treats Many Cases of Arthritis
​
Need a Doctor That Treats Rheumatoid Arthritis or Osteoarthritis?
Most people have heard of arthritis. If you have joint pain, you've likely done enough research to also know there is more than one type of arthritis. The most common types you hear about are Rheumatoid Arthritis (RA) and Osteoarthritis (OA). But, did you know there are over 100 types of arthritis? And many conditions, like Gout, are actually forms of arthritis. Treatment varies depending on the type. So, it's important to get a proper knee pain diagnosis before you begin treatment.
What Type of Doctor for Joint Pain Diagnoses Arthritis?
Knee pain causes are varied, so the first step is determining why your knees hurt. Some knee pain is acute and resolves on its own, often without treatment. Other pain is clearly caused by an isolated incident, such as a sports injury or car accident. And many people experience knee pain as a result of wear and tear or overuse. Medical conditions like OA, RA, Gout, and other illnesses like cancer also cause chronic knee pain.
So, how do you know if your knee pain is a result of arthritis or another cause? Only a qualified doctor can diagnose arthritis. Knee pain specialists use a variety of tools like X-rays, MRIs, blood samples, and lab tests to determine the cause of sore knees. The highly trained, board certified physicians at Pain Treatment Specialists help you find a diagnosis. It is not necessary to visit an orthopedic surgeon or rheumatologist for your initial knee pain visit.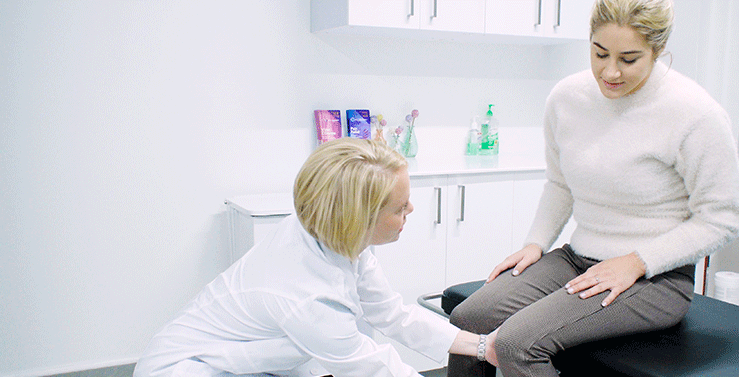 Do Orthopedic Doctors Treat Gout and Arthritis?
Certain forms of arthritis may require specialists like rheumatologists to manage symptoms. But for the most common type of arthritis, Osteoarthritis, our pain specialists have innovative knee pain treatments Our doctors will determine the best course of knee pain treatment so you experience knee pain relief without unnecessary surgery or narcotic medicine. We utilize safe medications, therapies, and gentle procedures to help you live life to the fullest. Visit Pain Treatment Specialists today for a caring evaluation.
How a Knee Pain Doctor Determines the Type of Arthritis
Arthritis causes pain and swelling or inflammation of one or more joints and can affect surrounding tissues. The symptoms vary depending on type, but joint pain and stiffness are common symptoms. While there are many types of arthritis, some are more likely to affect the knees than others. Gout, for example, is most likely to strike in the big toe. So, when a patient asks, "why does my knee hurt?" It's a good first clue.
Knee pain doctors start by looking for red flags, since some forms of arthritis are urgent in nature. Septic Arthritis, for example, can infect the knee joint and cause pain, fever, and swelling. Physicians at Pain Treatment Specialists take a comprehensive medical history to determine the source of pain. Two of the most common arthritic conditions share some similar symptoms but also differ in cause, presentation, and treatment. Take a look at how OA and RA differ.
Characteristics of Osteoarthritis:
OA is the most common form of arthritis, affecting over 32.5 million US adults.
OA is often called "degenerative joint disease" or "wear and tear arthritis."
OA is most prevalent in the hands, hips, and knees, and can occur in just one spot.
OA is caused by damage or wear to joint cartilage between bones.
OA cartilage deterioration causes a change in bones.
OA develops slowly and worsens over time.
OA causes pain, stiffness, swelling, and decreased flexibility.
Characteristics of Rheumatoid Arthritis:
RA is an inflammatory autoimmune disease where the immune system attacks healthy cells.
RA mainly targets joints like hands, wrists, and knees, often simultaneously.
RA inflames the lining of the joint which damages joint tissue.
RA can cause chronic pain, imbalance, and deformity.
RA also attacks other tissues and damages organs like eyes, heart, and lungs.
RA has times when it's worse (flares) and times when it's better (remission).
RA symptoms include pain, aching, tenderness, swelling, or stiffness in multiple joints and on both sides of the body (ie: both knees).
Weight loss, fever, fatigue and weakness are common.
Since both of these forms of arthritis exhibit symptoms like pain and stiffness, doctors look for clues like whether the pain is limited to one joint or one side of the body, as well as whether it progresses slowly or waxes and wanes in episodes. We also consider factors like fever or weight loss, and concurrent symptoms like imbalance or vision problems. The thorough, high quality care at Pain Treatment Specialists leads to prompt diagnosis and knee pain relief.
I Fell on My Knee or Sustained an Injury- Am I at Risk of Arthritis?
There are some common misconceptions about arthritis. It helps to understand the risk factors. An acute knee injury like falling or spraining a knee typically requires brief treatment like R.I.C.E. or heat/ice therapy, or possible outpatient procedures like knee water removal (arthrocentesis), steroid injections, or a session with a physical therapist. If you have a bruised knee, along with swelling, the cause is likely different than the fever and swelling common with RA. If you have unilateral, inside knee pain briefly, versus pain in both knees and even hands or wrists, the diagnosis may not be arthritis.
Arthritis creates more chronic knee pain, even though it may ebb and flow in the case of RA.  With OA, the development is more gradual, whereas RA can come on more suddenly. If you experience the symptoms of arthritis, search for a "knee doctor near me" who can give you a proper diagnosis. Consider the following risk factors to help assess and mitigate your risk of developing arthritis.
Risk Factors for OA:
Genetics– If OA runs in your family, you are at increased risk.
Female– Women are more likely to develop OA than men, especially after age 50.
Injury or overuse- Repetitive bending and stress on the knee joint increases risk of OA.
Advanced Age– Due to repetitive stress on the knee, risk increases with age.
Obesity– Being overweight puts more pressure on the knees, and may have a metabolic effect that increases risk of OA.
Prior Diagnosis– If you have OA in your hand, you're more likely to develop it in your knee.
Risk Factors for RA:
Genetics– People born with human leukocyte antigen class II genotypes are more likely to develop RA or to have a more serious case. Risk is increased in cases of obesity or smoking.
Female– Women are 2-3 times more likely to develop RA.
Advanced Age– RA strikes at all ages but is most common in adults over 60.
No Live Births– Women who have never given birth are at increased risk.
Smoking– Smoking or being exposed to smoke as a child increases risk.
Obesity– Being overweight increases risk incrementally as weight increases.
If you have symptoms of arthritis, Pain Treatment Specialists wants to help! Our gentle, safe knee pain treatments will have you living life the way you envision- free of knee pain and immobility. We look forward to working with you.
Book a Consultation
Scheduling a consultation with one of our pain treatment specialists is one of the best ways to determine the proper solution for pain relief.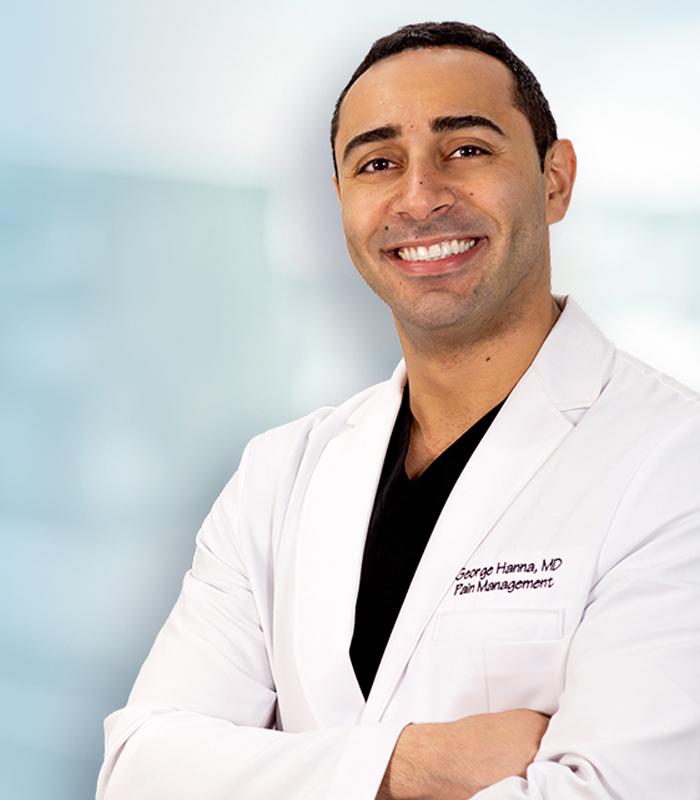 George Hanna
Harvard Medical School
Director of Pain Management
Dr. George Hanna is a nationally recognized pain management specialist and Double Board Certified in anesthesiology and pain management medicine. Dr. Hanna is currently available at Pain Treatment Specialists in Manhattan and Clifton, NJ. He is now accepting most major medical insurances, including Medicare.
Shane J. Volney
Harvard Medical School
NY & NJ PAIN SPECIALIST
Dr. Volney is double board certified in Anesthesiology and Pain Medicine by the American Board of Anesthesiology. He is currently seeing patients at our Pain Treatment Center in Manhattan and Clifton, New Jersey. Most pain treatments are covered by all major medical insurances and Medicare.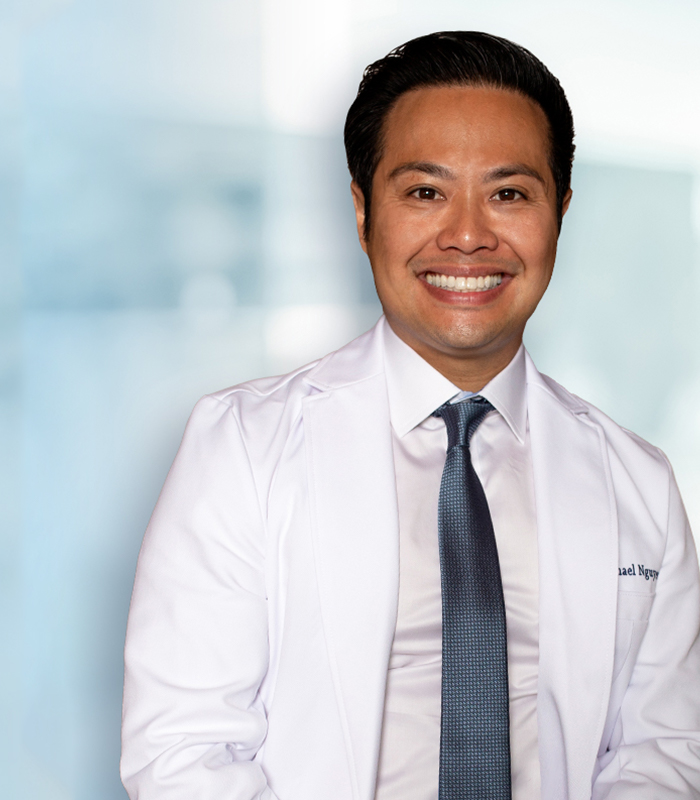 Michael Nguyen
Harvard Medical School
NY & NJ Pain Specialist
Dr. Michael Nguyen is world renowned in Pain Medicine. Dr. Nguyen completed his residency and advanced Pain fellowship training at Harvard Medical School. During his tenure at Harvard, Dr. Nguyen was awarded the "Mentor of the Year" and also "Teacher of the Year" award.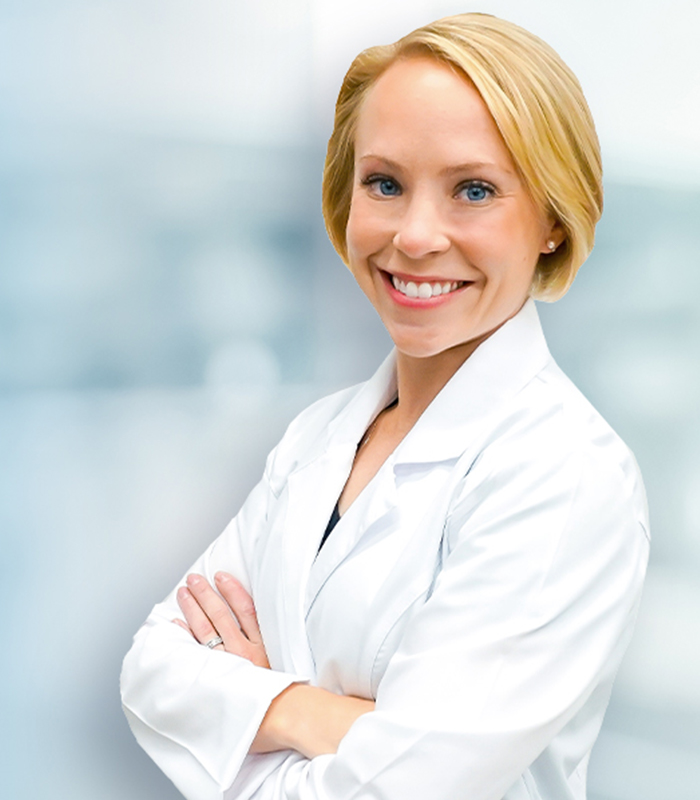 Dr. Laura Lombardi
Harvard Medical School
NJ PAIN SPECIALIST
Dr. Lombardi specializes in the treatment of back, neck, and joint pain. By using a range of minimally invasive modalities as well as advanced procedures, she helps patients achieve a pain free life without the need for surgery. Dr. Lombardi will be offering her pain treatment services in Clifton, New Jersey.
How a Knee Pain Doctor Identifies and Treats Many Cases of Arthritis
ultima modifica:
2020-04-30T09:50:20-04:00
da