Where Can I Find the Best Knee Pain Specialist Paramus 2020? | A Pain Doctor Answers
The Leading Knee Pain Specialist Paramus 2020 | The Pain Treatment Specialists
If you struggle with knee pain, then you aren't alone. Knee pain is becoming more common due to our modern sedentary lifestyles. However, knee pain can also be a sign of an underlying health condition. That's why it's important you seek medical treatment from the best knee pain specialist paramus 2020 at The Pain Treatment Specialists.
Nowadays, orthopedic surgeons can be too quick to suggest knee surgery to obtain a diagnosis and treatment plan. Partial and total knee replacement surgery is inherently risky. Knee surgery is also not always necessary and can lead to further complications. Some examples of the most common risks associated with surgery include: –
Blood clots
Wound infections
Increased risk of stroke/ heart attack
Breathing difficulties associated with anesthesia
Long postoperative recovery periods
Over reliance on narcotics, NSAIDs and opioids
In addition to these surgical risks, it's important to think about the postoperative recovery period. This period of time can be quite long and often relies on pain medication to combat the knee pain. However, taking NSAIDs, opioids and narcotics for long periods of time can lead to adverse health consequences. It is no secret that the U.S. is in the middle of an opioid crisis with addiction rates continuing to rise. That's why it's important to seek minimally invasive treatment options provided by a top knee pain specialist paramus 2020 at The Pain Treatment Specialists.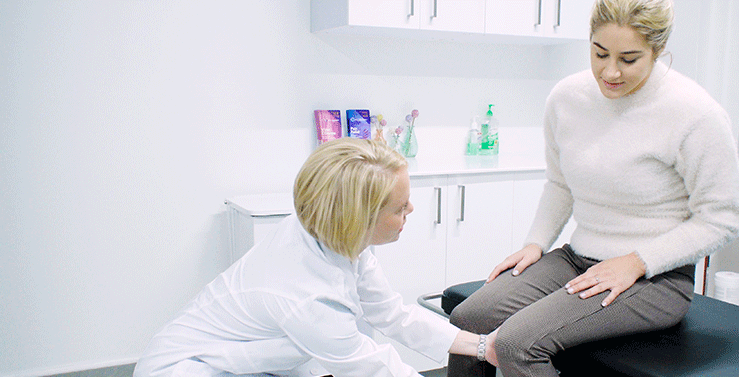 The Pain Treatment Specialists paramus nj pride themselves on providing the best non-invasive knee treatments. These minimally invasive treatments combine the most advanced techniques in pain medicine with a holistic approach to healthcare. Best of all, you won't have to worry about the risks associated with taking narcotics or having to undergo knee surgery. These top knee doctor spend time with each patient and create a unique treatment plan to suit.
If you want to find out more about these exciting and innovative treatments, be sure to schedule an appointment with a leading knee pain specialist paramus 2020. Their modern and friendly clinic is located just off the NJ-17, near Garden State Parkway and is near Paramus Park Mall.
Let's meet some of the expert knee pain doctors at this state of the art paramus pain center.
Who's The Best Knee Pain Doctor Paramus NJ?
So far, we've explored the importance of booking an appointment with a leading knee pain doctor at this modern and friendly paramus clinic. Now let's take some time to introduce these expert knee doctors.
Dr. George Hanna
Dr. George Hanna is a double board certified pain management doctor. He is nationally recognized as one of the leading experts in pain medicine. His particular areas of expertise include anesthesiology, interventional pain management and pain medicine. He is passionate about using the latest minimally invasive treatments and prides himself on helping his patients return to full health.
Dr. Hanna worked at Harvard Medical School for three years where he taught anesthesiology and pain management techniques at Massachusetts General Hospital. He is also an experienced Director of Pain Innovations and Technology at Harvard as well as being an experienced Medical Director of Pain Management at Martha's Vineyard Hospital. He has also served as Chairman of Anesthesiology and Pain Management at Chilton Medical Center Atlantic Health System in NJ.
Dr. Laura Lombardi
Dr. Laura Lombardi is double board certified in anesthesiology and pain medicine. She enjoys spending time with her patients to fully understand their problem area and uses the latest non-invasive treatment options to help. In particular, Dr. Lombardi is highly skilled in using fluoroscopic guidance (a special X-Ray) to ensure her patients receive accurate and maximum results.
Dr. Lombardi achieved her undergraduate degree at Yale University before completing her medical degree from Wayne State University School of Medicine. She then went on to achieve her Anesthesiology residency at Columbia University – New York Presyterian Hospital in New York City before completing her Interventional Pain Medicine Fellowship at Harvard. She is passionate about further advancing the latest techniques in pain medicine and regularly contributes to medical textbooks as well as attending medical conferences. 
Do I Need Knee Surgery?
If you have pain in your knee, you might be wondering if you require knee surgery. Whilst surgical interventions can be used to diagnose and treat knee pain, there are many non-invasive treatment options available. These treatment options are carried out by highly experienced Harvard-trained pain doctors at The Pain Treatment Specialists in Paramus NJ. They are low risk, pain free and highly effective in treating knee joint issues.
Let's look at some of the most common pain management techniques available.
Hyaluronic Acid Injections – this is when a top knee pain specialist paramus 2020 injects hyaluronic acid directly into the knee joint. Hyaluronic acid is a natural component of joint fluid which helps the knee to move freely. If you have a condition like osteoarthritis, the knee joint might struggle to move and this creates friction and pain. Hyaluronic acid injections can combat this by ensuring the knee joint remains lubricated. Hyaluronic acid injections are a safe and low risk way to benefit from pain relief.
Steroid Injections – steroid injections describe when a top pain doctor nj injects steroid medicine directly into the knee joint. The steroid medicine reduces any pain and subsequent inflammation in the knee joint. Some pain doctors also use local anesthetic to ensure the knee joint is numb and comfortable. Steroid knee injections are a fast and simple way to receive instant pain relief. Some patients even receive 2-3 injections for maximum effect.
Platelet Rich Plasma Injections – prp treatment is an exciting and innovative area of pain medicine. It describes when a top pain doctor nj draws up a small volume of your blood. This is then run through a machine called a centrifuge. The centrifuge condenses the blood platelets so that they are in a high concentration. This high concentration of blood platelets are then re-injected directly into the knee joint to stimulate the growth of healthy new cells and tissues.
Physical Therapy – a top knee pain specialist paramus 2020 can recommend an expert physical therapist to work with you during your treatment plan. A physical therapist will create a unique exercise program for you to complete at home. These exercises will be gentle and tailored to your individual needs. The treatment program has the aim of increasing the strength, flexibility and mobility of the knee joint.
Genicular Nerve Block – the genicular nerves are sensory nerves located in the knee joint. A top knee pain specialist paramus 2020 can use local anesthetic to 'block' the genicular nerves from sending pain signals from the knee joint to the brain. Genicular nerve blocks can also be used to help pain doctors assess the success rate of treatment. Genicular nerve blocks can therefore be used both for diagnostic as well as therapeutic interventions.
If you have knee pain, it is highly recommended you book an appointment with a top pain doctor new jersey. It's important you understand what is causing your pain so you can receive the best treatment options available. If you don't, your knee pain could get worse over time or even lead to further problems. That's why it's vital you seek medical advice from a top pain doctor paramus nj.
Book a Consultation
Scheduling a consultation with one of our pain treatment specialists is one of the best ways to determine the proper solution for pain relief.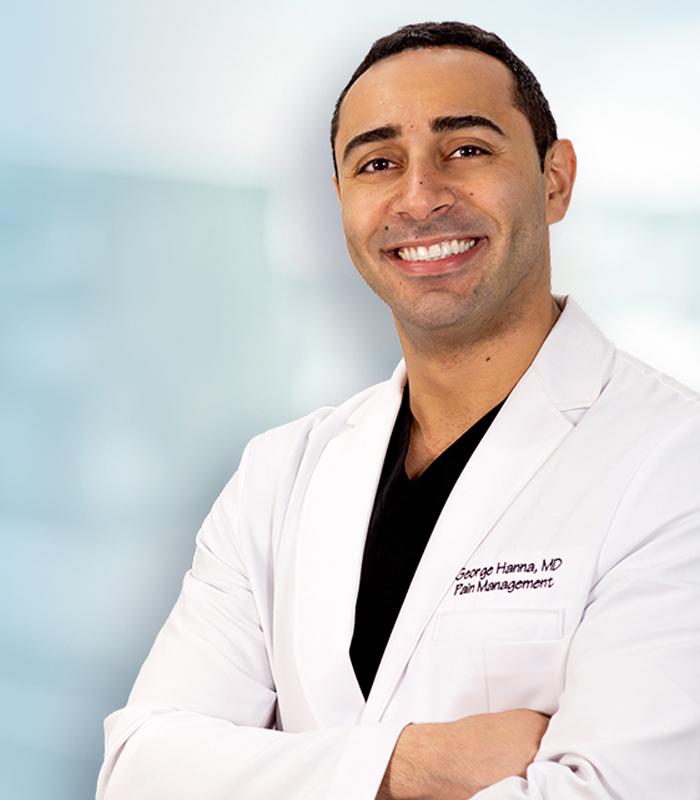 George Hanna
Harvard Medical School
Director of Pain Management
Dr. George Hanna is a nationally recognized pain management specialist and Double Board Certified in anesthesiology and pain management medicine. Dr. Hanna is currently available at Pain Treatment Specialists in Manhattan and Clifton, NJ. He is now accepting most major medical insurances, including Medicare.
Shane J. Volney
Harvard Medical School
NY & NJ PAIN SPECIALIST
Dr. Volney is double board certified in Anesthesiology and Pain Medicine by the American Board of Anesthesiology. He is currently seeing patients at our Pain Treatment Center in Manhattan and Clifton, New Jersey. Most pain treatments are covered by all major medical insurances and Medicare.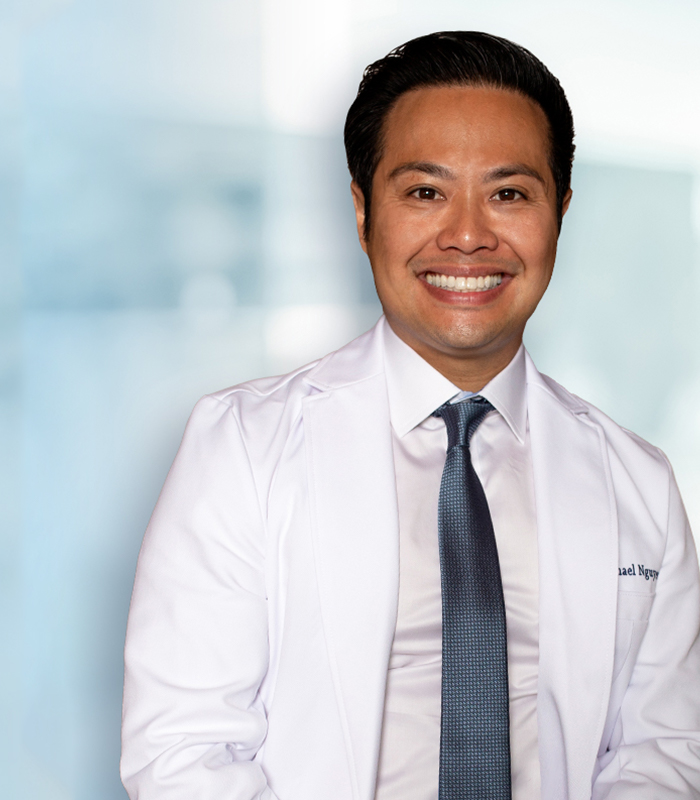 Michael Nguyen
Harvard Medical School
NY & NJ Pain Specialist
Dr. Michael Nguyen is world renowned in Pain Medicine. Dr. Nguyen completed his residency and advanced Pain fellowship training at Harvard Medical School. During his tenure at Harvard, Dr. Nguyen was awarded the "Mentor of the Year" and also "Teacher of the Year" award.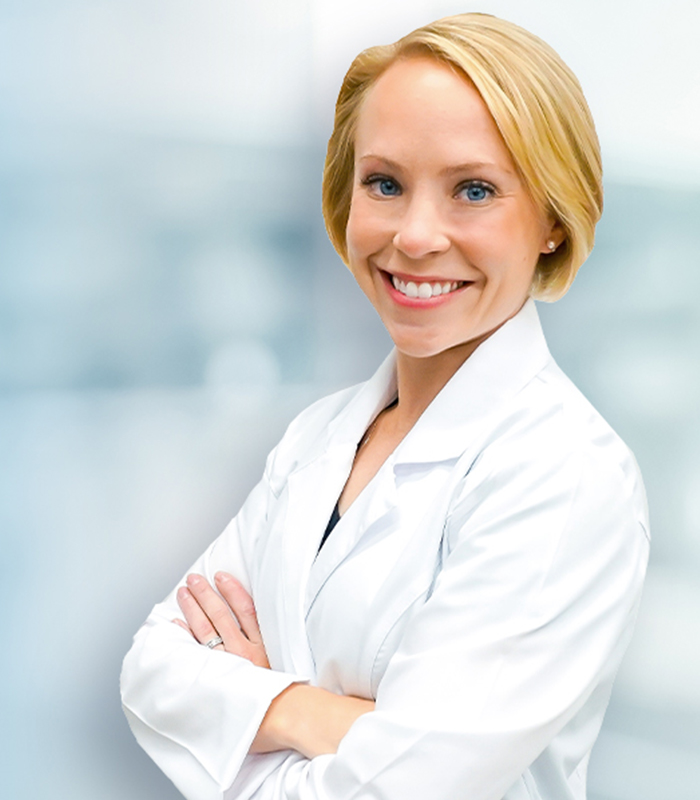 Dr. Laura Lombardi
Harvard Medical School
NJ PAIN SPECIALIST
Dr. Lombardi specializes in the treatment of back, neck, and joint pain. By using a range of minimally invasive modalities as well as advanced procedures, she helps patients achieve a pain free life without the need for surgery. Dr. Lombardi will be offering her pain treatment services in Clifton, New Jersey.
Where Can I Find the Best Knee Pain Specialist Paramus 2020? | A Pain Doctor Answers
ultima modifica:
2020-10-21T13:24:12-04:00
da