What Is the Best Knee Pain Relief in West Orange According to Doctors?
What Causes Knee Pain?
Are you looking for the best way to treat knee pain in west orange? Unsure of why you have knee pain? Knee pain can be caused by many different conditions and injuries. If left untreated, your knee pain could get even worse or lead to further health issues. That's why it's vital you seek medical advice from a board certified, Harvard-trained doctor at The Pain Treatment Specialists in West Orange. Click HERE to book an appointment with an expert pain physician and receive a customized care plan.
Some of the most common causes of knee pain include: –
ACL injury – the anterior cruciate ligament is a large ligament connecting the shin bone to the thigh bone. An ACL injury can result from tearing or straining during sporting events.
Baker's cyst – this describes a fluid-filled cyst that can lead to feelings of tightness behind the knee. A baker's cyst can develop as a result of osteoarthritis or a cartilage tear.
Bursitis –  the bursa are small, fluid-filled sacs surrounding the knee cap. Bursitis can occur when the bursa become inflamed.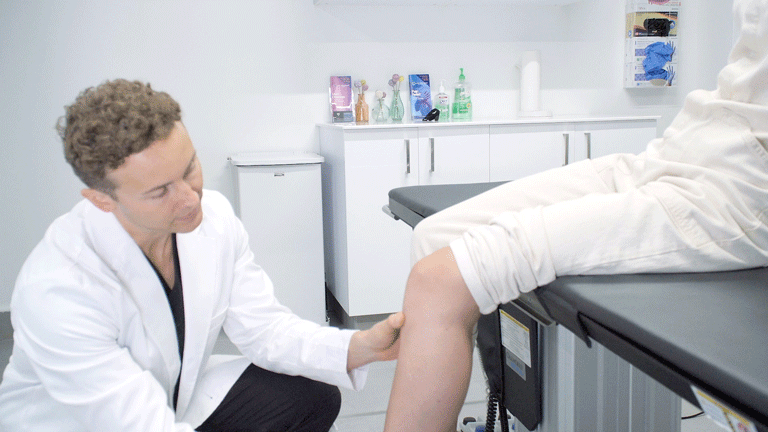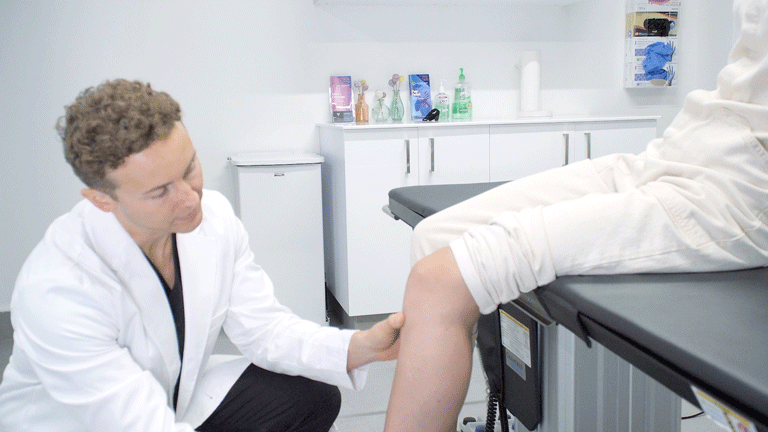 Dislocated knee cap – the knee can be knocked out of the groove of the joint, leading to dislocation. Even if the knee cap falls back into place, it is vital you seek medical attention from a board certified pain doctor.
Knee arthritis – rheumatoid arthritis (an autoimmune condition) or osteoarthritis (wear and tear) can lead to inflamed, swollen and painful knee joints.
Meniscus tears – the menisci are 2 'C' shaped pieces of rubbery cartilage that cushion the knee joint. They can become torn as a result of changing direction while bearing full weight on the joint.
These are just a few examples of the many different causes of knee pain. Receiving an accurate diagnosis and exploring your treatment options with a Harvard-trained pain doctor is the best way to benefit from expert knee pain relief.
So, what are the best options for treating knee pain in west orange? Let's read on to find out how you can avoid unnecessary knee surgeries and narcotics.
What Are The Best Ways To Treat Knee Pain?
Now that we've explored some of the most common causes of knee pain, let's look at the safest and most effective treatment for knee pain in west orange.
Nowadays, many orthopedic surgeons can be too quick to suggest surgical treatments for knee pain. However, knee surgery is risky and can lead to further problems. Some of the most common risks of surgery include: blood clots, wound infections, increased risk of stroke/ heart attacks, and long recovery periods. In addition, post-operative recovery periods require the use of narcotics, NSAIDs and opioids which can lead to issues with addiction.
The good news is that there are many minimally invasive treatment choices for knee pain. This non-invasive approach is advocated by board certified pain doctors who are passionate about using the latest techniques in pain medicine to get you back on your feet. Plus, these leading treatments are low risk, pain-free and highly effective in treating knee pain.
Let's take a look at some of the most popular treatments for knee pain that avoid surgery.
Steroid injections – a pain doctor can inject steroid medicine directly into the knee joint capsule. This instantly reduces inflammation and pain in the knee. Local anesthetic can also be used to numb the joint. Some individuals receive 2-3 steroid injections for maximum effect.
Platelet rich plasma injections – this describes when a pain doctor condenses the platelets of your blood and re-injects them into your knee. This high concentration of your blood platelets encourages the growth of healthy new cells and tissues.
Radiofrequency ablation – rfa treatment is when a pain doctor transmits small currents of radiofrequency energy to needles placed in the knee joint. These needles are placed near genicular (sensory) nerves in the joint. The currents of radiofrequency energy heat up the needles near the genicular nerves, causing the nerves to deactivate. This stops them sending pain signals from the knee to the brain.
Genicular nerve block – a G block can be used diagnostically and therapeutically. Pain doctors use a G block to determine pathological changes in the knee joint. In addition, a pain doctor can inject local anesthetic near the genicular (sensory) nerves in the knee. This stops the nerves sending pain signals to the brain.
All of these treatments are safe, pain-free and minimally invasive. This means recovery times are faster, pain levels are lower, and you can return to daily activities with relative ease. Many of these treatments also work well when used in conjunction with physical therapy.
If you are interested in receiving first-class care in state of the art facilities, please don't hesitate to schedule an appointment with one of our leading pain doctors. Their state of the art west orange clinic is located near Essex Country Club.
What Are The Signs Of A Knee Problem?
Millions of Americans struggle with knee pain issues. It is thought this is because we are leading modern, sedentary lifestyles which require little physical movement.
However, knee pain can be caused by many different conditions and injuries. That's why it's important you book an appointment with a leading pain doctor in west orange.
Let's take a look at some of the key signs and symptoms of knee pain: –
Popping, grinding and clicking sounds
Warmth and redness
Inability to bend the knee
Unable to straighten the knee
Weakness or instability in the knee
Knee locking
If you experience any of these sensations, don't hesitate to book an appointment with an expert pain physician in west orange. The Pain Treatment Specialists regularly welcome patients from across the country who come to receive the latest treatments for knee pain.
What Does A Doctor Do For Knee Pain?
When you visit a board certified pain doctor at The Pain Treatment Specialists, you will be welcomed into state of the art medical facilities.
Your knee doctor will spend time undertaking diagnostic testing to ensure you are provided with an accurate diagnosis for knee pain. The diagnostic process may involve: –
Your doctor physically examining the knee
Blood tests to rule out underlying causes
Scans (like X-Rays and ultrasound) to gain a picture of the knee
A verbal medical history
Once your pain physician has collected the relevant information, they will use this to provide you with a diagnosis and treatment plan. Your treatment plan will involve a recommendation for a minimally invasive treatment option in addition to physical therapy.
Best of all, you won't have to worry about the risks associated with unnecessary knee surgeries or narcotics. This expert pain clinic houses a team of leading doctors who trained at Harvard and have access to the latest cutting-edge technology in pain medicine. 
What Are The Home Remedies For Knee Pain?
While it is vital you seek medical advice from a leading pain doctor, there are some techniques you can try to help your knee pain at home.
Resting your knee when you are not walking or standing.
Icing the knee joint with an ice pack. Reducing inflammation provides knee pain relief. Ensure you don't apply ice directly to your skin as it can lead to ice burns. Instead, wrap an ice pack in a towel or cloth to protect your skin. Try applying your ice pack 2-3 times a day for 20 – 30 minutes each time.
Compressing the knee with a compression sleeve or knee brace can stabilize the knee joint and stop it moving.
Elevating the knee joint on cushions and ensuring it is above heart level can help reduce knee swelling and pain.
It's important to note that these techniques can provide short-term relief from knee pain. However, home remedies should never replace medical advice or trips to your local doctor's office.
The safest way to receive the right kind of treatment is by visiting an expert pain doctor in West Orange. They will spend time understanding the causes of your knee pain before creating a customized care plan unique to your  needs.
How Much Does Knee Treatment Cost?
Are you now wondering how much your treatment could cost? It's a common question for those who struggle with knee pain.
You can be assured that you won't be surprised by any hidden costs or bills! At The Pain Treatment Specialists in West Orange, you will be greeted by a member of our friendly and experienced front of house team.
From there, a member of the team will take your insurance information. They will inform you of any costs (if any) and will be in direct contact with your insurance provider. This helps you receive treatment without delay.
Before your treatment starts, you will be made fully aware of your benefits. If at any point you have questions, please do voice your concerns with our front of house staff. They will be happy to answer any questions and help you receive first-class patient care.
Book a Consultation
Scheduling a consultation with one of our pain treatment specialists is one of the best ways to determine the proper solution for pain relief.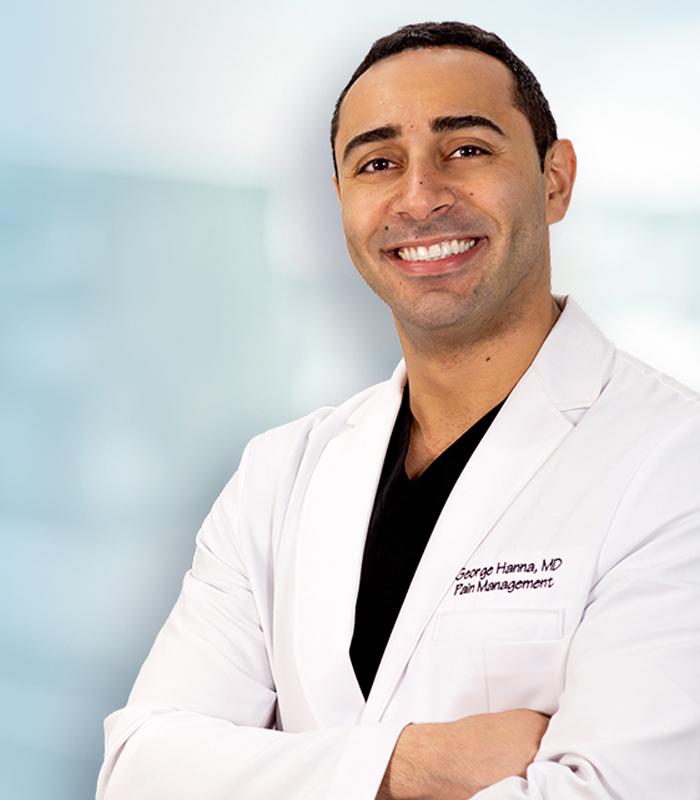 George Hanna
Harvard Medical School
Director of Pain Management
Dr. George Hanna is a nationally recognized pain management specialist and Double Board Certified in anesthesiology and pain management medicine. Dr. Hanna is currently available at Pain Treatment Specialists in Manhattan and Clifton, NJ. He is now accepting most major medical insurances, including Medicare.
Shane J. Volney
Harvard Medical School
NY & NJ PAIN SPECIALIST
Dr. Volney is double board certified in Anesthesiology and Pain Medicine by the American Board of Anesthesiology. He is currently seeing patients at our Pain Treatment Center in Manhattan and Clifton, New Jersey. Most pain treatments are covered by all major medical insurances and Medicare.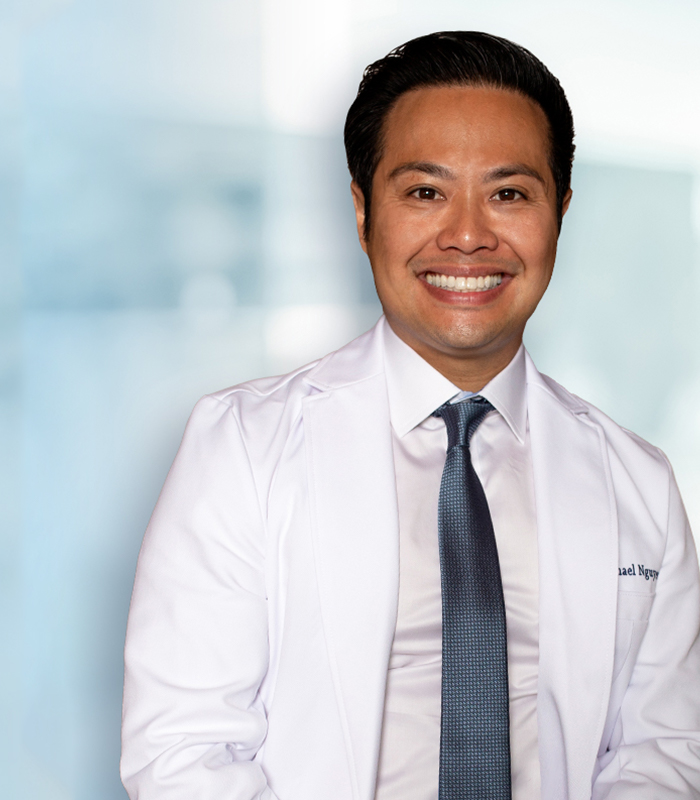 Michael Nguyen
Harvard Medical School
NY & NJ Pain Specialist
Dr. Michael Nguyen is world renowned in Pain Medicine. Dr. Nguyen completed his residency and advanced Pain fellowship training at Harvard Medical School. During his tenure at Harvard, Dr. Nguyen was awarded the "Mentor of the Year" and also "Teacher of the Year" award.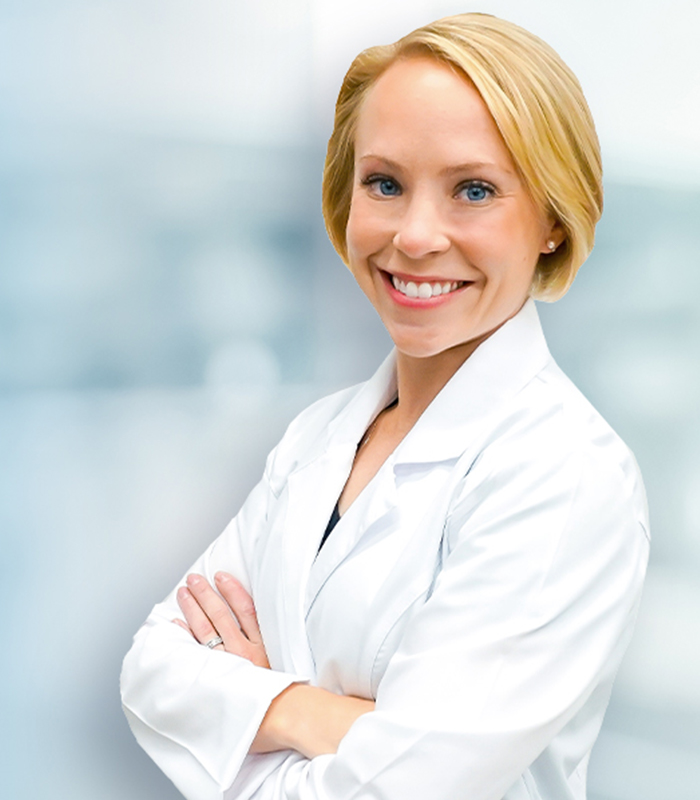 Dr. Laura Lombardi
Harvard Medical School
NJ PAIN SPECIALIST
Dr. Lombardi specializes in the treatment of back, neck, and joint pain. By using a range of minimally invasive modalities as well as advanced procedures, she helps patients achieve a pain free life without the need for surgery. Dr. Lombardi will be offering her pain treatment services in Clifton, New Jersey.
What Is the Best Knee Pain Relief in West Orange According to Doctors?
ultima modifica:
2021-02-12T03:46:13-05:00
da