Top Knee Specialist in NY Explains Common Knee Conditions
7 Common Knee Conditions
If you have new knee pain, you might wonder what it means. Likewise, if your knee pain disappeared, but has now reappeared, you're probably wondering what is wrong. Knee pain is quite common, and sometimes abates with rest, ice, compression, or elevation. But often, knee pain persists or recurs after you think it's gone. It could be an undiagnosed disease that flares up, or an injury that never fully healed. Here are 7 common knee pain conditions and what you should do about them.
Arthritis– This disease is a common cause of knee pain, and it's important to know which type you have. Osteoarthritis is a degenerative form of the disease, whereas Rheumatoid Arthritis is an autoimmune disease. Osteoarthritis often hurts behind the kneecap, particularly when walking on an incline or going up stairs. Rheumatoid Arthritis causes pain in multiple joints and affects other things like organs. Their treatments are quite different, so be sure to consult a qualified knee specialist in NY.
Iliotibial Band Syndrome– This syndrome is caused by inflammation of the iliotibial tract, a long band of flexible fascia running from the hip to the knee on the outer side of each leg. The band is thickest at the knee, so when the band is tight, perhaps from lack of stretching before exercise, it rubs against the femur or bursa in the knee causing swelling and pain on the outer side of the knee. Patients might also feel clicking or popping on the outside of the knee.
Patellar Tendonitis–Tendons connect muscles to bones and can become inflamed from overuse or calcium deposits. Arthritis inflames the joint, whereas Tendonitis inflames soft tissue. You might experience pain above and below your knee when you move, or swelling, warmth, redness, or tenderness.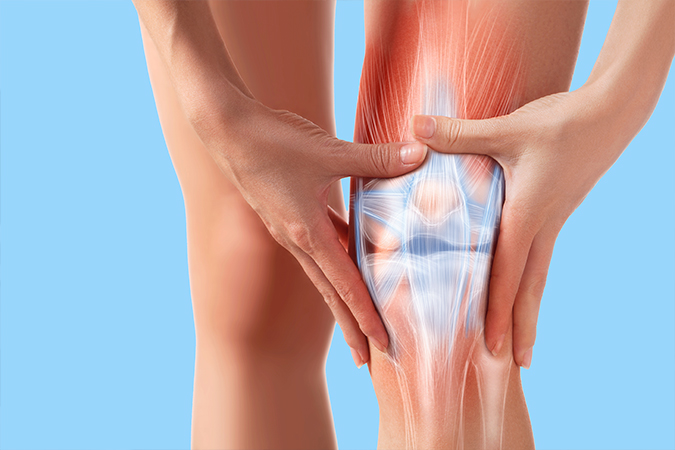 Patellofemoral Pain Syndrome– Also known as "runner's knee," this syndrome is common in athletes and manual laborers. It's often caused by deterioration of cartilage under the kneecap which softens or roughens with overuse. It commonly triggers pain when climbing stairs, squatting, running, or sitting for long periods.
Bursitis– Bursa are tiny, fluid-filled sacs near the knee joint that cushion and lubricate points between the components of the knee. When they're inflamed, they cause knee joint pain. Injury, overuse, and some types of arthritis can cause Bursitis.
ACL & PCL Injuries– The anterior and posterior cruciate ligaments are stabilizing agents that prevent the tibia from moving beneath the femur, control rotational movement, and keep the knee from buckling during sideways or pivoting motion. The ACL is weaker and more commonly injured. But the PCL can also be stretched or partially or completely torn.
Osteoporosis– This is a metabolic bone disorder whereby bone tissue breaks down, increasing the risk of fracture. It's often a "silent disease," in that patients don't know they have it until a bone breaks. Diet, lack of exercise, and underlying conditions contribute to this loss of bone density.
Get Diagnosed Before Trying Treatment Options
Since the knee is such a complicated joint, it's particularly important to seek a clear diagnosis. It's one thing to know that your knee hurts; it's quite another thing to know why. Knee pain might stem from one of those 7 common conditions, but it might also signal something serious and less obvious from the surface, like cancer, Multiple Sclerosis, or Parkinson's Disease. In addition, some knee injuries, like dislocation, are a medical emergency, so always seek medical advice about knee pain, rather than self-diagnosing.
Surgical Procedures Are Rarely Recommended
If you're nervous about seeing a knee specialist in NY, it might help to know that surgery is rarely advised for most knee conditions. But sometimes an orthopedic surgeon will perform knee replacement surgeries or invasive surgical procedures on knee conditions that would respond to minimally invasive treatments, simply because they aren't trained in gentler methods. So, your best bet is to avoid an orthopedic surgeon and visit the interventional knee specialists in NY at Pain Treatment Specialists.
Which Knee Conditions Require Knee Replacement?
Occasionally, patients ignore their symptoms for too long, doing serious damage. An orthopedic surgeon will then perform knee replacement in an effort to stabilize the knee. Unfortunately, this often backfires, causing additional pain and swelling, in addition to complications like blood clots, scar tissue, and damage to surrounding tissue. Knee replacement often fails to relieve the pain or repair the damage, and frequently needs to be repeated several times. Patients often visit Pain Treatment Specialists seeking relief of pain caused by knee replacement. So instead of scheduling orthopedic surgeons, visit our innovative knee specialists. 
The Best Knee Specialist in NY Uses State of the Art Methods
No matter which knee condition you have, from Osteoarthritis to Tendonitis, seek an interventional knee specialist for the best care. Interventional knee treatment targets pain at the source through minimally invasive procedures. Interventional doctors look at your total health picture to ensure your knee treatment won't conflict with your other medications, conditions, or preferences. Our interventional team also educates patients, as well as other physicians, on how to prevent knee pain. With our expertise, you'll not only alleviate pain, you'll keep it from returning.
Our doctors spend extra time getting to know each patient, rather than rattling off a prescription without knowing what's causing the pain. The Harvard-trained physicians on our team have access to cutting edge, state of the art treatment modalities that relieve pain without causing further pain. Knee treatment like surgical procedures, opioids, and chiropractic manipulation have potential to do more harm than good. But our doctors will always use the safest, gentlest, most effective approach to keep you pain-free.
PTS Provides the Best Knee Treatment for Your Condition
Visit Pain Treatment Specialists (PTS) for care you can trust and quick results. Our award-winning team will always prioritize your health and safety, performing the least invasive solutions for knee conditions. We also work to secure your insurance coverage and keep costs low, unlike an orthopedic surgeon. Book an appointment with the best knee specialist in NY, right near the Chrysler Building, to gain control of your knee condition.
Book a Consultation
Scheduling a consultation with one of our pain treatment specialists is one of the best ways to determine the proper solution for pain relief.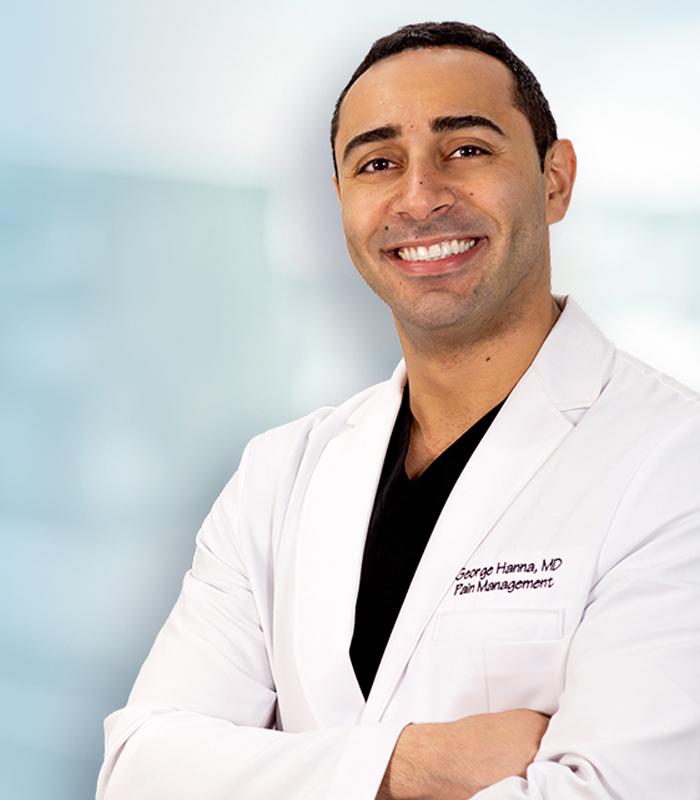 George Hanna
Harvard Medical School
Director of Pain Management
Dr. George Hanna is a nationally recognized pain management specialist and Double Board Certified in anesthesiology and pain management medicine. Dr. Hanna is currently available at Pain Treatment Specialists in Manhattan and Clifton, NJ. He is now accepting most major medical insurances, including Medicare.
Shane J. Volney
Harvard Medical School
NY & NJ PAIN SPECIALIST
Dr. Volney is double board certified in Anesthesiology and Pain Medicine by the American Board of Anesthesiology. He is currently seeing patients at our Pain Treatment Center in Manhattan and Clifton, New Jersey. Most pain treatments are covered by all major medical insurances and Medicare.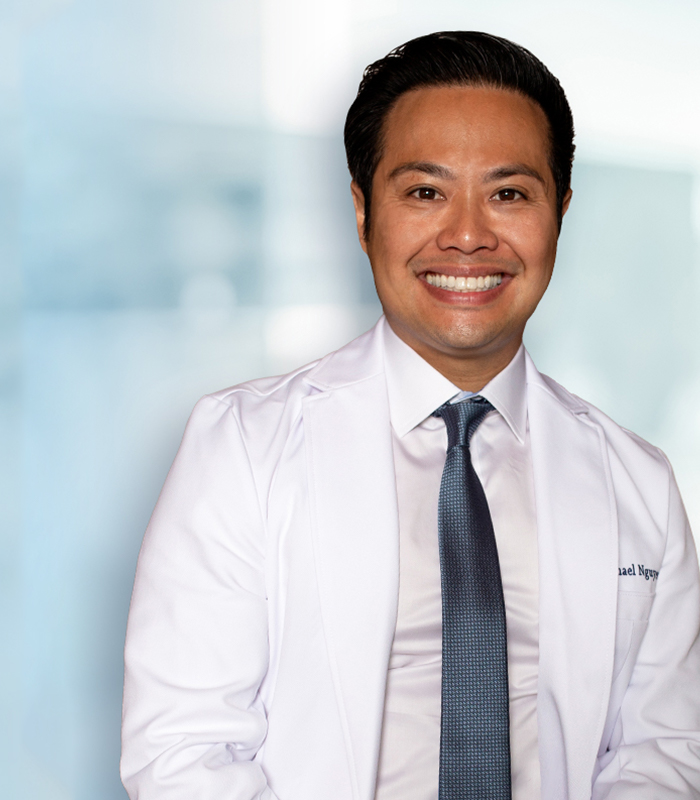 Michael Nguyen
Harvard Medical School
NY & NJ Pain Specialist
Dr. Michael Nguyen is world renowned in Pain Medicine. Dr. Nguyen completed his residency and advanced Pain fellowship training at Harvard Medical School. During his tenure at Harvard, Dr. Nguyen was awarded the "Mentor of the Year" and also "Teacher of the Year" award.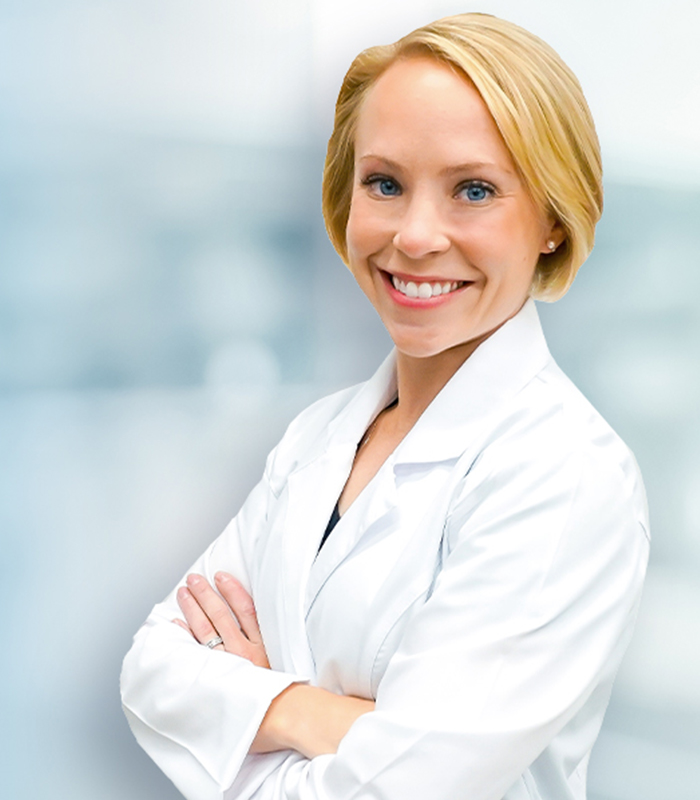 Dr. Laura Lombardi
Harvard Medical School
NJ PAIN SPECIALIST
Dr. Lombardi specializes in the treatment of back, neck, and joint pain. By using a range of minimally invasive modalities as well as advanced procedures, she helps patients achieve a pain free life without the need for surgery. Dr. Lombardi will be offering her pain treatment services in Clifton, New Jersey.
Top Knee Specialist in NY Explains Common Knee Conditions
ultima modifica:
2020-11-06T11:35:48-05:00
da