Want the Best Knee Treatment in New Jersey? Meet With Board Certified Pain Specialists for Effective Results
​Some people prefer snuggling by the fire with a cup of hot cocoa once the snow begins to fly, but you're not "some people." Fresh powder means a fresh chance to explore the outdoors and try a new activity. Today's adventure? Snowshoeing, which looked like a fun challenge, is on your agenda for the afternoon. Even though your knee pain is becoming more painful in recent weeks, you think you'll be able make the pain manageable and continue your day. Just a short distance from your starting point, you decide that despite your best efforts, you should probably turn around and head back. Your knee feels weak, unstable, and aches to the point where putting pressure on it is painful. Unfortunately, your newfound winter pastime will have to wait for another day.
When you get home, you decide it's time to address this problem before it gets any worse. You know that the best knee treatments in New Jersey are found at Pain Treatment Specialists, with a team of highly trained pain specialists located at their state of the art pain clinics. Booking an appointment is a breeze, and you're immediately paired with a personal concierge who verifies your insurance coverage and schedules an appointment that works around your busy schedule. You're optimistic that through minimally invasive knee pain treatments that you'll be able to resume your winter activities quickly… and without knee pain.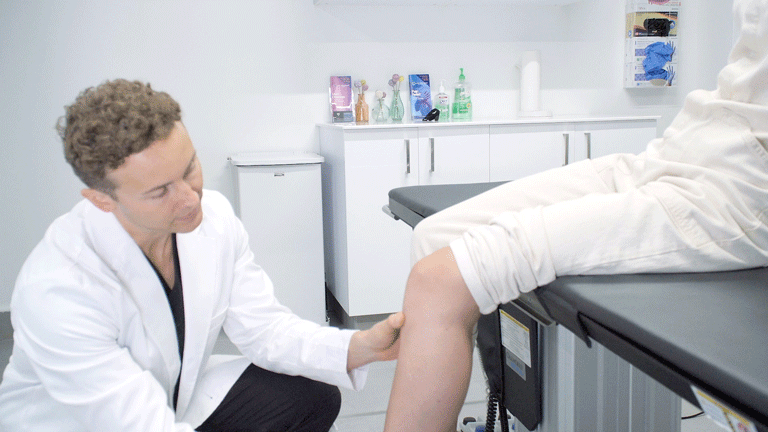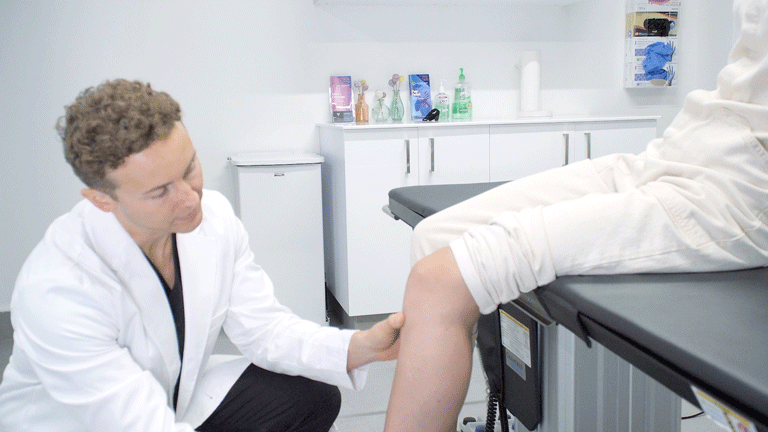 What is the Best Knee Treatment in New Jersey for Chronic Knee Pain?
All of the treatment plans at Pain Treatment Specialists are customized based on each patient's knee pain concerns. During your initial consultation, your knee pain doctor listens closely to your knee pain issues, activity levels, and areas of pain. After a physical examination, your pain specialist determines the cause of your knee pain and outlines a course of treatment that provides relief from your chronic pain. All of our treatments for knee pain are minimally invasive, and do not include knee surgery unless deemed medically necessary. At our cutting-edge pain clinics in NJ, you'll find the following knee pain treatments:
Physical Therapy: Physical therapy increases your knee's overall strength and range of motion, which helps stabilize the knee and prevent future injuries. Your physical therapist uses specific exercises like wall sits, weight lifting, stretches, massage therapy, and heat and cold treatments to reduce pain and swelling in your affected knee while also increasing its strength and stability.
Steroid Injections: Steroid injections are one of the most conservtaive treatments for knee pain, but also one of the most effective. This targeted pain treatment is administered through an injection. Your knee pain doctor identifies the precise area for injection, then sterilizes the site and uses a topical numbing agent. The corticosteroid provides immediate relief from pain and inflammation, and you'll be back on your feet right after the appointment. The results from a steroid injection last for several weeks, and sometimes months.
Nerve blocks: A genicular nerve block is often the next step if steroid injections do not provide long-lasting relief. Your pain specialist uses a special x-ray to find your knee's genicular nerves, which are responsible for transmitting pain signals to your brain. When these nerves are numbed with a local anesthetic, your brain doesn't sense these pain signals. Typically, 2-3 injections around the knee are needed for effective pain relief.
Knee treatment in New Jersey doesn't need to be painful or invasive! Let the knee pain doctors at Pain Treatment Specialists create a customized treatment plan that works to address your specific knee pain concerns.
What are the Best Ways to Stabilize the Knee Through At Home Treatments?
You can find some pain relief and also stabilize the knee through some at home knee pain treatments. These tips help make your pain more manageable, and also compliment some of the minimally invasive treatments you'll complete at Pain Treatment Specialists. One of the most common methods for treating knee pain is the RICE method. This stands for "rest, ice, compress, and elevate." When used together, they provide some relief from pain and swelling, while requiring little to no special equipment or training on your end.
Rest your knee whenever you can, but still remain active. How can you do this? Instead of going for a run on hard pavement, opt for a yoga class that puts minimal stress on your knee. Ice your knee in 20 minute intervals or whenever sore to reduce swelling and pain. Use a compression bandage or brace to stabilize the knee and provide additional support, especially if you know you'll be on your feet a lot that day. Elevate your knee with pillows or a chair to reduce swelling and pressure.
Over the counter pain medicines like aspirin or ibuprofen are also effective for short-term pain relief, as long as you don't exceed the recommended daily dosage.
Contact the pain specialists at Pain Treatment Specialists to see how their minimally invasive knee pain treatments supplement these at-home remedies.
How Can I Accurately Describe Knee Pain to My Pain Specialists?
Before your visit at Pain Treatment Specialists for knee treatment in New Jersey, keep a log of your daily activities. Are there certain motions or activities that produce more pain than others? Does your knee hurt more in the morning or at the end of the day? What type of pain do you feel? Is it a dull ache, weakness or instability, a shooting pain, a stabbing pain, or did you recently suffer a knee injury? All of these details assist your pain doctor when they're diagnosing and treating your knee pain.
Schedule an appointment at Pain Treatment Specialists and don't spend another day on the couch when you can be enjoying the great outdoors. With knee treatments in Clifton, Paramus, and West Orange, our state of the art pain clinics look forward to removing knee pain from your life.
Book a Consultation
Scheduling a consultation with one of our pain treatment specialists is one of the best ways to determine the proper solution for pain relief.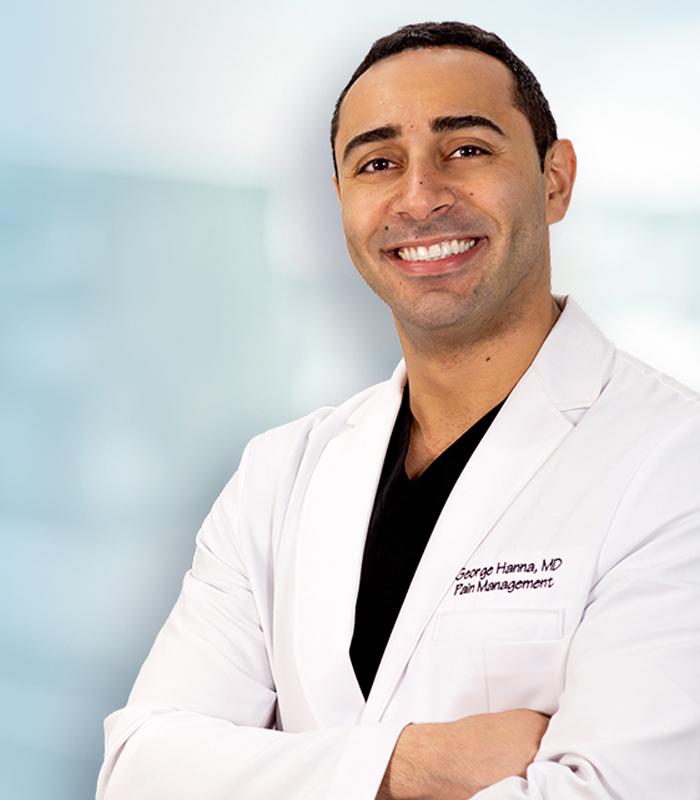 George Hanna
Harvard Medical School
Director of Pain Management
Dr. George Hanna is a nationally recognized pain management specialist and Double Board Certified in anesthesiology and pain management medicine. Dr. Hanna is currently available at Pain Treatment Specialists in Manhattan and Clifton, NJ. He is now accepting most major medical insurances, including Medicare.
Shane J. Volney
Harvard Medical School
NY & NJ PAIN SPECIALIST
Dr. Volney is double board certified in Anesthesiology and Pain Medicine by the American Board of Anesthesiology. He is currently seeing patients at our Pain Treatment Center in Manhattan and Clifton, New Jersey. Most pain treatments are covered by all major medical insurances and Medicare.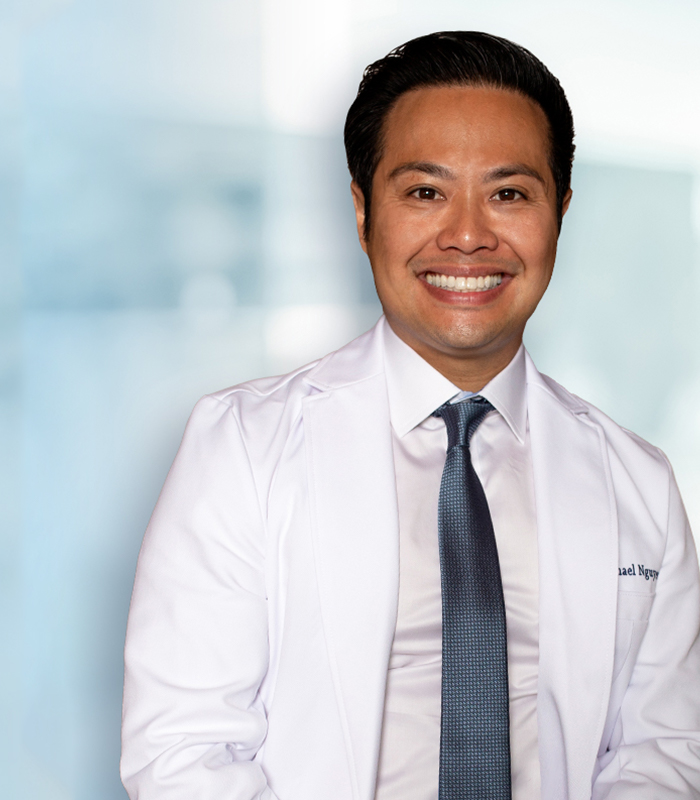 Michael Nguyen
Harvard Medical School
NY & NJ Pain Specialist
Dr. Michael Nguyen is world renowned in Pain Medicine. Dr. Nguyen completed his residency and advanced Pain fellowship training at Harvard Medical School. During his tenure at Harvard, Dr. Nguyen was awarded the "Mentor of the Year" and also "Teacher of the Year" award.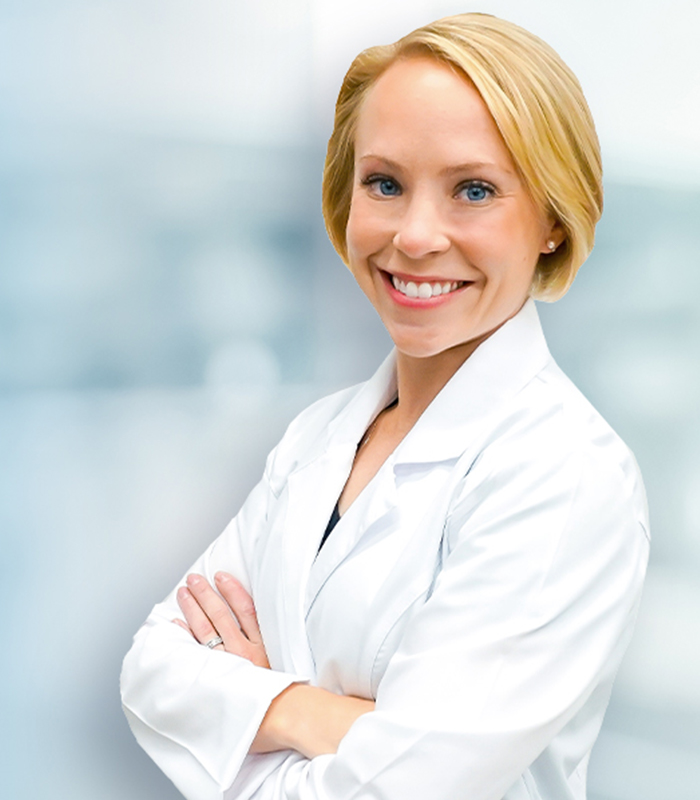 Dr. Laura Lombardi
Harvard Medical School
NJ PAIN SPECIALIST
Dr. Lombardi specializes in the treatment of back, neck, and joint pain. By using a range of minimally invasive modalities as well as advanced procedures, she helps patients achieve a pain free life without the need for surgery. Dr. Lombardi will be offering her pain treatment services in Clifton, New Jersey.
Want the Best Knee Treatment in New Jersey? Meet With Board Certified Pain Specialists for Effective Results
ultima modifica:
2021-01-26T13:34:03-05:00
da