Top 3 Treatments for Neck Pain According to a Trusted Neck Doctor in NYC
Keeping your head in tune with the world around requires your eyes up, an alert brain, and your senses fully engaged. Just walking down the streets of NYC requires a myriad of ducking, dodging, and signal changes that keep you on your toes. When your neck is in pain, keeping your wits about you on a busy street becomes nearly impossible, as your mobility is limited and your brain is consumed by the pain radiating just below the surface. How can you get your head, and your neck, back up to full speed?
At Pain Treatment Specialists, our Harvard trained pain doctors are not only the top back pain specialists in New York City, they also specialize in neck pain, pinched nerves, muscle strains, and overall pain management. If you've searched for the "spine institute of Long Island", know that the top neck doctor in NYC is located right in midtown Manhattan at Pain Treatment Specialists. As back doctors in NYC and neck doctors in NYC, our team treats neck pain through steroid injections, cervical spine injections, and other minimally-invasive pain management treatments.
Who Are The Top Neck Doctors in NYC
The top back pain specialists in NYC and neck doctors in NYC are all found at midtown's Pain Treatment Specialists. Not only are our neck doctors considered neck pain specialists, their experience as pain doctors allow them to look at your neck pain from a different standpoint than a spine institute or an orthopedic neck specialist near me. This is because our neck specialists use multiple modalities to eliminate neck pain through minimally-invasive neck pain treatments. Let's meet the team of neck and back doctors in NYC at Pain Treatment Specialists:
Dr. Namrata Khimani: A nationally-recognized pain specialist by the American Board of Anesthesiology, Dr. Khimani is a graduate of Harvard Medical School. She is triple board certified, and regularly has neck pain doctors, neck and spine doctors, and other back specialists in NYC come to observe the latest pain management treatments used in her practice.
Dr. Michael Nguyen: Another Harvard Medical School graduate, Dr. Nguyen is also a former faculty member at the prestigious medical school. He is certified by the American Board of Anesthesiology in Pain Medicine, and is also a pioneer of many of the neck pain treatments used by other New York spine institutes and neck and spine doctors across the country.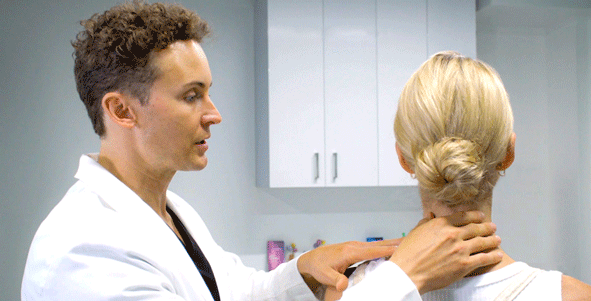 If you want the top neck doctor in NYC, you won't find a more experienced team than the highly-regarded staff at midtown's Pain Treatment Specialists. Call their offices today to schedule an appointment, and see why our pain doctors are at the "head" of the class!
Top 3 Ways to Treat Neck Pain
When you're suffering from neck pain, and you can't focus your head on anything other than the fact that you can't move it, finding a solution is a priority. At Pain Treatment Specialists, our neck pain doctors suggest these top 3 treatments for neck pain:
Physical Therapy: Your neck doctor in NYC will decide if you're a candidate for physical therapy based on your initial consultation. The goal of physical therapy is to build strength in your neck, and target affected muscles and ligaments. Your neck pain doctor works in conjunction with a physical therapist to create a customized neck pain treatment plan.
Cervical Epidural Steroid Injection: This injection is given in the epidural space of your spine. A drug, such as cortisone, is used to relieve pain and swelling in the epidural space, which may contain irritated nerves. This reduces pain and swelling in your arms, neck, and shoulders.
Trigger Point Injections: Also known as "sensitive areas", trigger points are found deep inside connective tissues and hurt when they're overused or touched. A trigger point injection inserts a local anesthetic, as well as a corticosteroid into the affected trigger point, providing almost instant pain relief.
Your neck pain doctor in New York City will discuss which neck pain treatment works best for your specific pain concerns. The team at Pain Treatment Specialists closely listen to your neck pain concerns and only use minimally-invasive neck pain treatments.
What Are Common Symptoms of Neck Pain?
Think about how neck pain affects you just walking down the street, and then extrapolate that to other areas of your life. It truly is an ever-present "pain in the neck" that makes you alter simple movements such as turning your head or bending down. When you meet with your neck pain doctor, they will want to know some of your neck pain symptoms. Common symptoms of neck pain include:
Tightness in your neck
Stiffness
Lack of mobility
Inability to turn your head
Localized swelling
Pain that radiates to other parts of your body, such as your upper neck, shoulders, arms, or upper back
Shooting pain or a stabbing ache
If you live in the city that never sleeps, know that Pain Treatment Specialists also work hard to keep you moving with the heartbeat of the city. Located near Grand Central Station in midtown Manhattan, contacting Pain Treatment Specialists is as easy as finding its centrally-located clinic. Get your head back up and gazing at the ever-present movement of NYC, all without neck pain, with just one easy phone call to Pain Treatment Specialists.
Book a Consultation
Scheduling a consultation with one of our pain treatment specialists is one of the best ways to determine the proper solution for pain relief.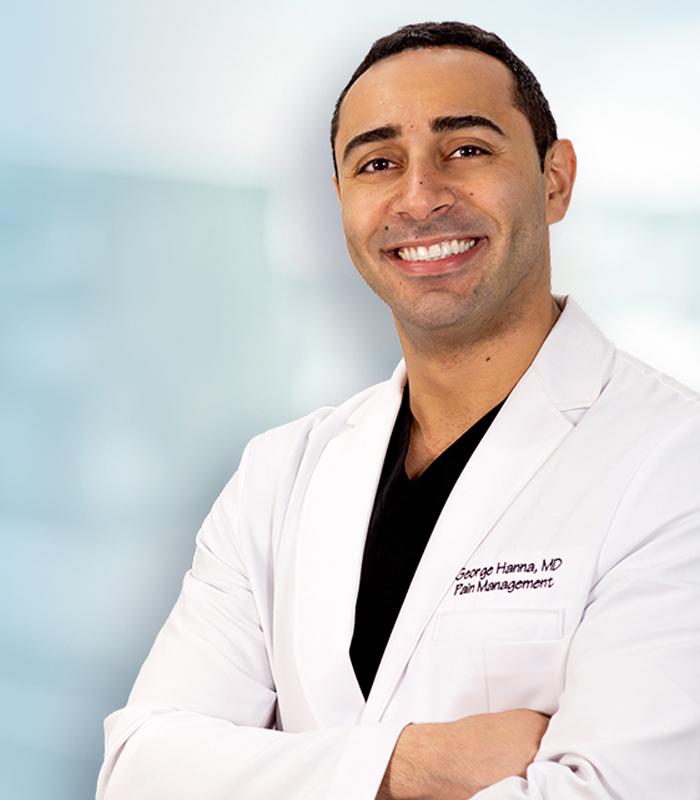 George Hanna
Harvard Medical School
Director of Pain Management
Dr. George Hanna is a nationally recognized pain management specialist and Double Board Certified in anesthesiology and pain management medicine. Dr. Hanna is currently available at Pain Treatment Specialists in Manhattan and Clifton, NJ. He is now accepting most major medical insurances, including Medicare.
Shane J. Volney
Harvard Medical School
NY & NJ PAIN SPECIALIST
Dr. Volney is double board certified in Anesthesiology and Pain Medicine by the American Board of Anesthesiology. He is currently seeing patients at our Pain Treatment Center in Manhattan and Clifton, New Jersey. Most pain treatments are covered by all major medical insurances and Medicare.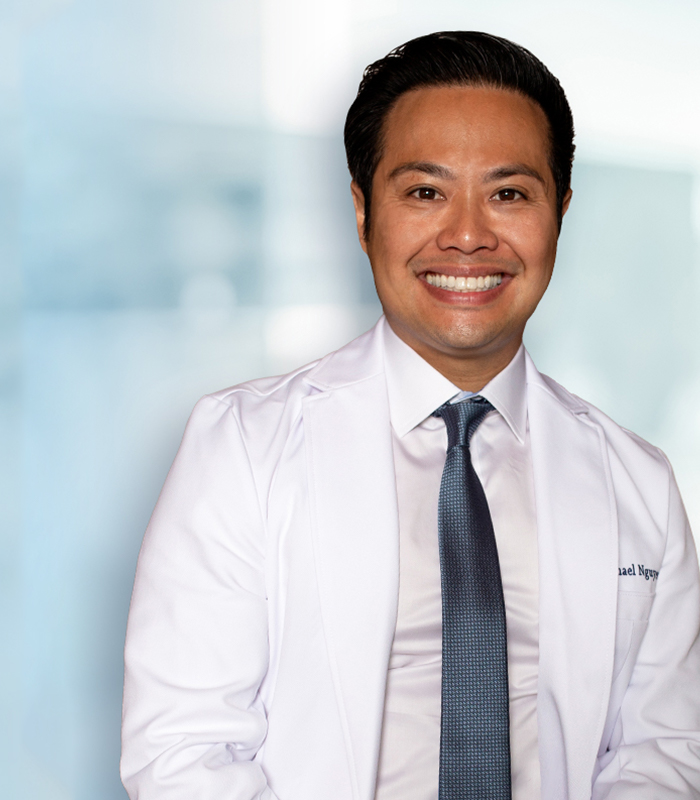 Michael Nguyen
Harvard Medical School
NY & NJ Pain Specialist
Dr. Michael Nguyen is world renowned in Pain Medicine. Dr. Nguyen completed his residency and advanced Pain fellowship training at Harvard Medical School. During his tenure at Harvard, Dr. Nguyen was awarded the "Mentor of the Year" and also "Teacher of the Year" award.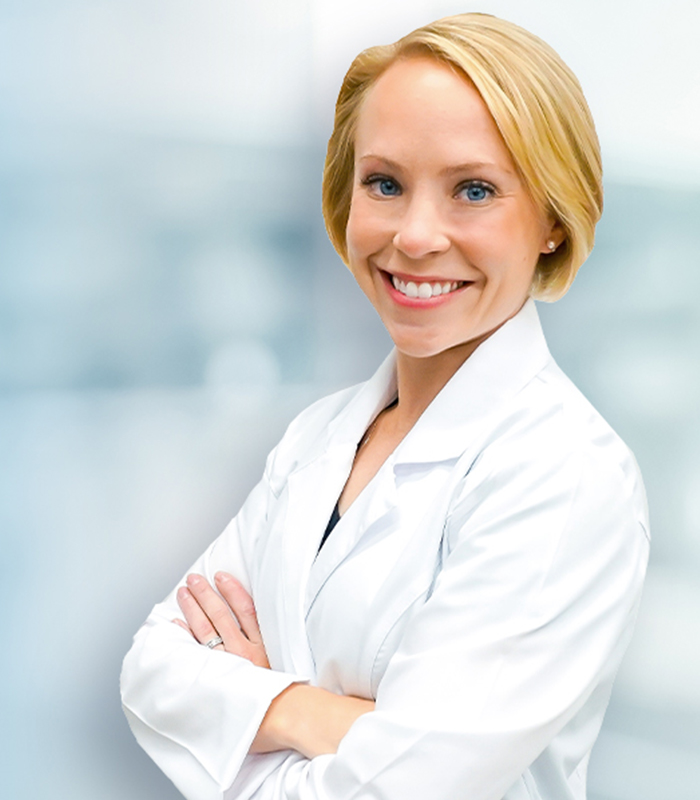 Dr. Laura Lombardi
Harvard Medical School
NJ PAIN SPECIALIST
Dr. Lombardi specializes in the treatment of back, neck, and joint pain. By using a range of minimally invasive modalities as well as advanced procedures, she helps patients achieve a pain free life without the need for surgery. Dr. Lombardi will be offering her pain treatment services in Clifton, New Jersey.
Top 3 Treatments for Neck Pain According to a Trusted Neck Doctor in NYC
ultima modifica:
2020-04-22T12:07:37-04:00
da