Consult with a Neck Pain Doctor in New Jersey for Cutting-Edge Treatment Plans
When you live in New Jersey, you've got a myriad of options for any service imaginable right at your fingertips. This is the beauty of living so close to NYC and Philly, but also to coastal beach towns that draw thousands of visitors every year. Jersey is the place to be for all of your major conveniences, including treatment for your chronic neck pain. If you search "neck pain doctor New Jersey" you'll be amazed at how many results you'll find within a nearby range. Which choice is the best one for your herniated discs, muscle spasms, neck pain, or muscle and ligament strains?
The board certified team at Pain Treatment Specialists have several locations across northern NJ, and are your best option for minimally invasive treatment plans. Too often, people resort to neck surgery or prescription narcotics for neck pain relief, when a more conservative approach provides effective results without all of the terrible side effects of surgery or opioids. Using state of the art pain medicine treatment plans, our pain doctors are able to reduce or eliminate your chronic pain after just a few visits to one of our pain clinics. Schedule an appointment and begin the process of meeting with the top neck pain doctors in New Jersey at Pain Treatment Specialists.
Who is the Best Neck Pain Doctor in New Jersey for Herniated Discs?
Herniated discs are also known as cervical herniated discs when it occurs in your neck. The cause of cervical herniated discs might be from a car accident, neck injury, or fall. Patients typically feel aching in the neck and arm, which also radiates into the hand or arm. Weakness or numbness may accompany this injury, and typically only occurs on one side of the body.
Herniated discs are easily remedied by a course of physical therapy and minimally invasive pain treatments. These are the methods preferred by the neck pain doctors at Pain Treatment Specialists, who are board certified pain doctors. Unless it is medically necessary, surgery is not recommended for herniated discs.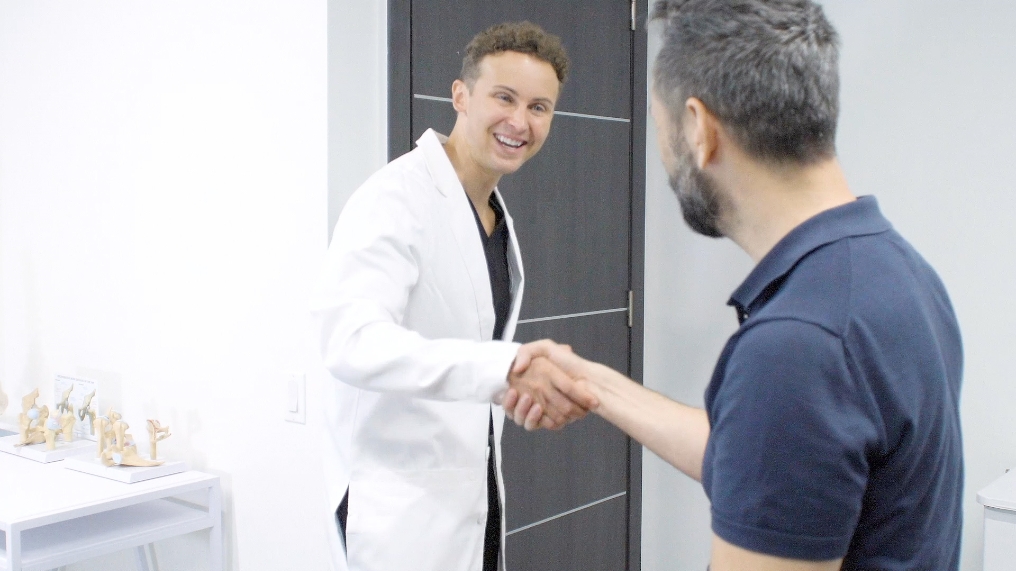 One of the top neck pain doctors in New Jersey is Dr. Laura Lombardi. She fellowship trained at Harvard University in interventional pain medicine, and regularly presents at national medical conferences on pain management. Dr. Lombardi is double board certified in anesthesiology and pain medicine and specializes in fluoroscopic-guided neck pain treatments. This special type of x-ray allows Dr. Lombardi to precisely target the exact area for pain treatment, which is essential in sensitive areas like the neck and spinal column.
Book an appointment at one of our NJ locations in West Orange, Clifton, Paramus, or Woodland Park to meet with Dr. Lombardi, or one of our other Harvard trained pain doctors.
What are Some of the Treatment Plans Used at Pain Treatment Specialists?
Our expert pain doctors strive to make your experience at their NJ pain clinics exceptional. From the time you make your first contact with our pain clinics, you're paired with a personal concierge who navigates your schedule and books the most convenient appointment date and time. When you visit one of our pain clinics, you'll have time to speak with an expert pain doctor, who doesn't rush you through your visit. For example, one patient review for Dr. George Hanna noted how he "took his time to help me understand" the diagnosis and treatment of neck pain. You'll never feel rushed during one of your appointments.
Once your doctor completes a gentle physical exam and orders more imaging if needed, you'll receive the diagnosis and treatment plan for your neck pain. One of the most common first steps for neck pain treatment is utilizing physical therapy. During physical therapy, you'll meet with a licensed physical therapist who uses their background in exercise science to move your neck through stretches and strength building exercises. The goal of PT is building strength and increasing the range of motion in your neck.
A cervical epidural steroid injection is an injection given to the epidural space in your spine, such as cortisone. This injection minimizes the pain and swelling in your neck, arms, and shoulders. This is an effective treatment for people who suffer from arthritis in the neck, herniated discs, or spinal stenosis.
Not sure what the right treatment is for you? The neck pain doctors at Pain Treatment Specialists are the experts in this area, and will leave you feeling confident in your neck pain treatment plan.
How Can I Reduce Inflammation and Neck Pain at Home?
Chronic pain is a chronic hassle in your life. Periodically throughout the day, you're reminded of your neck pain, and how it limits your life. Sometimes you're reminded when you turn your head and speak to a colleague, only to be forced to move your entire body to compensate for your lack of mobility. There are ways you can use at-home remedies to find some pain relief throughout your day. Stretches such as turning your head slowly from side to side are effective at loosening tight muscles, as are hot showers. You can use over the counter topical aides such as Icy Hot or Aspercreme to soothe sore muscles, and ibuprofen and Tylenol also help provide some pain relief. Ice your neck in 20 minute intervals to reduce swelling, and be mindful of poor posture when you're sitting and working throughout the day.
Take advantage of the best quality neck pain doctors in New Jersey at Pain Treatment Specialists. With locations in Clifton, Paramus, West Orange, and Woodland Park, you're just a short drive away from finding long-lasting neck pain relief.
Book a Consultation
Scheduling a consultation with one of our pain treatment specialists is one of the best ways to determine the proper solution for pain relief.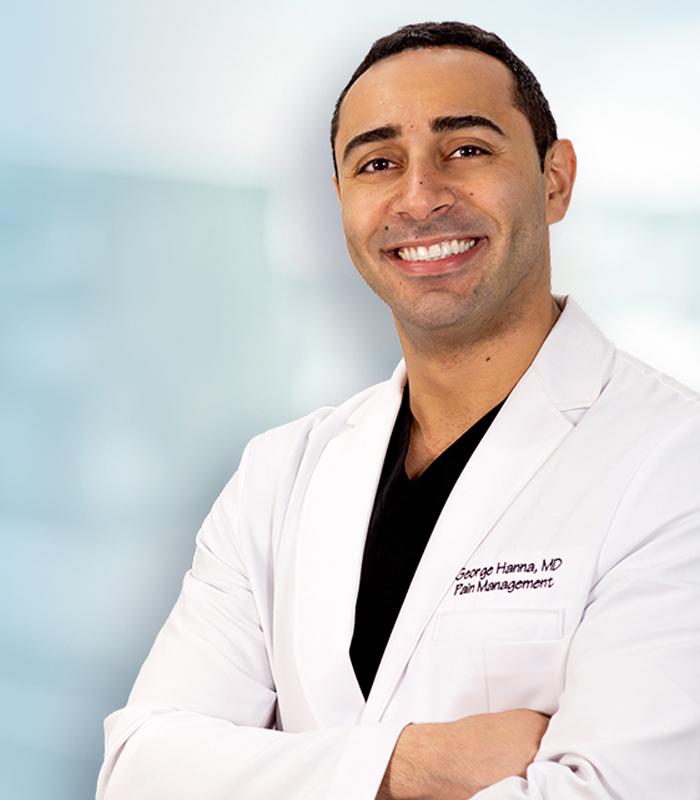 George Hanna
Harvard Medical School
Director of Pain Management
Dr. George Hanna is a nationally recognized pain management specialist and Double Board Certified in anesthesiology and pain management medicine. Dr. Hanna is currently available at Pain Treatment Specialists in Manhattan and Clifton, NJ. He is now accepting most major medical insurances, including Medicare.
Shane J. Volney
Harvard Medical School
NY & NJ PAIN SPECIALIST
Dr. Volney is double board certified in Anesthesiology and Pain Medicine by the American Board of Anesthesiology. He is currently seeing patients at our Pain Treatment Center in Manhattan and Clifton, New Jersey. Most pain treatments are covered by all major medical insurances and Medicare.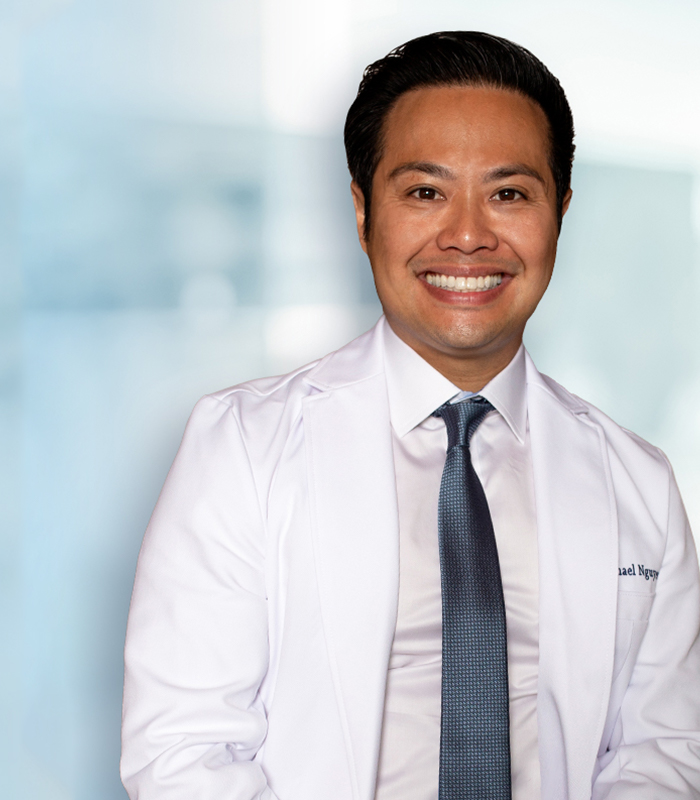 Michael Nguyen
Harvard Medical School
NY & NJ Pain Specialist
Dr. Michael Nguyen is world renowned in Pain Medicine. Dr. Nguyen completed his residency and advanced Pain fellowship training at Harvard Medical School. During his tenure at Harvard, Dr. Nguyen was awarded the "Mentor of the Year" and also "Teacher of the Year" award.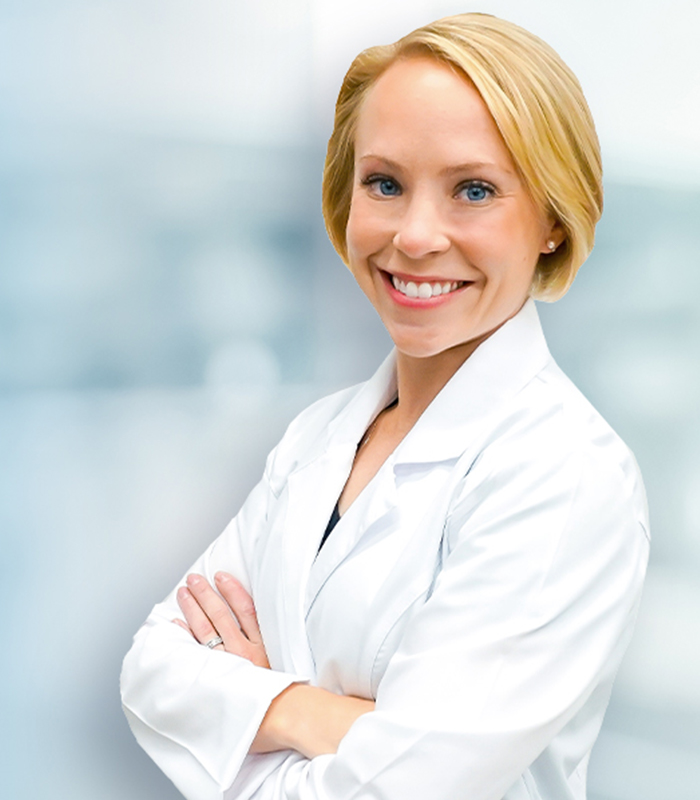 Dr. Laura Lombardi
Harvard Medical School
NJ PAIN SPECIALIST
Dr. Lombardi specializes in the treatment of back, neck, and joint pain. By using a range of minimally invasive modalities as well as advanced procedures, she helps patients achieve a pain free life without the need for surgery. Dr. Lombardi will be offering her pain treatment services in Clifton, New Jersey.
Consult with a Neck Pain Doctor in New Jersey for Cutting-Edge Treatment Plans
ultima modifica:
2021-04-28T13:24:22-04:00
da