Consult with a Neck Pain Doctor in NYC for Pinched Nerves and Muscle Strains
Neck pain is a common pain condition, and occurs at various points in our lives. Sometimes you'll feel neck pain after sleeping in an awkward position (looking at you, red eye flight to LAX) and other times it happens from a quick, sudden movement like a sneeze. When your stiff neck and sore muscles don't subside after a few days, you shouldn't ignore the pain. There's no need to live your life with chronic pain, and can easily find minimally invasive neck pain solutions at a neck pain doctor in NYC.
At Pain Treatment Specialists, our neck pain specialists are pain medicine doctors with extensive experience in both the diagnosis and treatment of chronic neck pain. Whether your neck pain is caused by a muscle strain, pinched nerve, or degenerative disc disease, the neck pain doctors at Pain Treatment Specialists have a minimally invasive treatment that works for your chronic pain. When you book an appointment at our Midtown Manhattan pain clinic, you'll meet with a team of Harvard trained neck pain specialists who are specially trained in pain medicine and interventional pain management. This type of fellowship training allows our neck pain doctors to avoid painful neck surgery and instead use more conservative treatments for effective pain relief.
Who is the Best Neck Pain Doctor in NYC?
Many people avoid meeting with a neck pain doctor in NYC because they are afraid that surgery is in their future. This is why it's essential to meet with the right kind of doctor for your neck pain. Find an interventional pain doctor, like the ones found at Pain Treatment Specialists, for the most effective neck pain treatments. Our pain doctors only suggest neck surgery if it is medically necessary, and instead prefer more conservative treatments that provide highly-effective neck pain relief. At our pain clinic in NYC, you'll find Dr. George Hanna, a nationally recognized pain specialist who is double certified in interventional pain management and pain medicine. He previously served as Chairman of Anesthesiology and Pain Management at Chilton Medical Center, and fellowship trained at Harvard Medical School in pain management. His expertise in pain management is matched by his calm and compassionate bedside manner. Dr. Hanna's patients often comment on how comfortable he makes them feel at his Midtown Manhattan pain clinic, and that they feel confident about their neck pain treatment plans.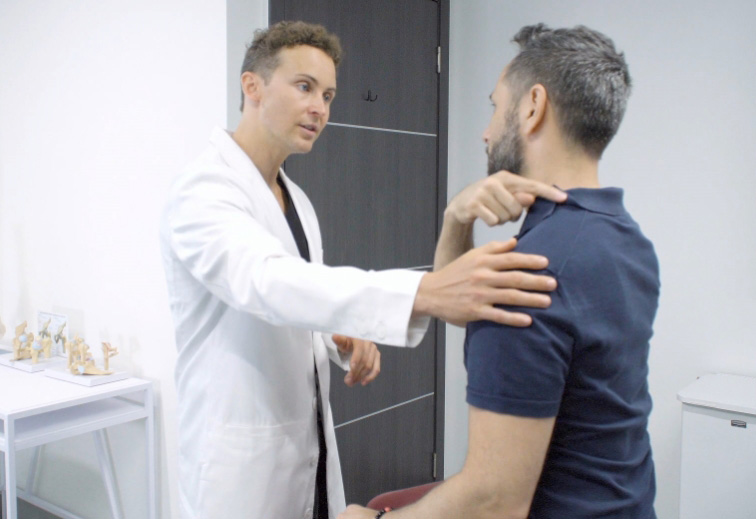 Dr. Shane Volney is former Clinical Instructor of pain medicine, palliative care, and anesthesiology at Harvard Medical School. He brings this depth of knowledge to Pain Treatment Specialists as one of our outstanding neck pain doctors. Dr. Volney's approach to pain medicine is treating the entire patient—not just their neck pain.
Dr. Volney and Dr. Hanna are two of the top neck pain doctors in NYC, and you'll find both of them at Pain Treatment Specialists. Schedule an appointment at our pain clinic on Madison Avenue and see how our minimally invasive neck pain treatments provide you with a greater quality of life.
What Types of Minimally Invasive Treatments Work for Chronic Neck Pain?
Whether you suffer from degenerative disc disease, a herniated disc, a muscle strain, or a pinched nerve, the team at Pain Treatment Specialists has a minimally invasive neck pain treatment that works. Their state of the art pain clinic in NYC has a wide variety of treatments designed to relieve your neck pain and also get you back to your normal life quickly.
One of the most effective neck pain treatments available at our pain clinic is a cervical epidural steroid injection. This injection is administered to the epidural space of your spine, and uses a steroid injection like cortisone to reduce pain and inflammation in your neck, arms, and shoulders. This treatment works well for patients with spinal stenosis, arthritis, or herniated discs that put pressure on their nerves. A cervical epidural steroid injection provides intense pain relief, and has minimal down time.
Trigger point injections work for tight knots found deep inside connective tissues or muscles. When these muscles are overused, they become tense and tight, limiting your range of motion and also causing extreme pain. A steroid injection is used to deactivate these tight knots and release the pain and tension associated with them.
A cervical facet block injection is a quick treatment for people suffering from neck arthritis. Your neck pain doctor in NYC targets specific facet joints in your cervical spine and then injects them with a small amount of local anesthetic and steroid. This results in the facet joint being numbed and your pain being blocked. You may need one or two facet block injections for effective pain relief.
When you make an appointment at Pain Treatment Specialists, your neck pain doctor carefully outlines your treatment plan. No matter your neck pain condition, there's a minimally invasive treatment that is highly effective for your neck pain.
Why Should I Visit a Neck Pain Specialist?
A neck pain specialist who is also a pain management specialist is your best option for treating chronic neck pain. This is because considering neck surgery is something you should avoid. When you visit an orthopedic surgeon, surgery is typically suggested for relieving your chronic neck pain. An orthopedic surgeon's background is in surgical repair, and this training focuses on invasive methods for pain relief. However, more conservative options for pain relief should be considered first before looking at surgery.
Not only is neck surgery dangerous and highly invasive, there's lots of room for complications. Your neck is one of the most delicate parts of your body, and surgery requires a great deal of trust in your orthopedic surgeon. You'll be in the hospital for a few days, and you'll also need a long recovery period at home with additional assistance. After enduring weeks of recovery, there's no guarantee that your surgery is successful and you'll be pain-free. This is why trying minimally invasive procedures first is the best idea before pursuing a painful and invasive surgery.
Schedule an appointment at Pain Treatment Specialists, located near the Empire State Building, to meet with the top neck pain doctors in NYC. Just because neck pain is common, it doesn't mean that you have to endure its pain on a daily basis! Our minimally invasive neck pain treatments offer tremendous pain relief and get you back to the activities you enjoy.
Book a Consultation
Scheduling a consultation with one of our pain treatment specialists is one of the best ways to determine the proper solution for pain relief.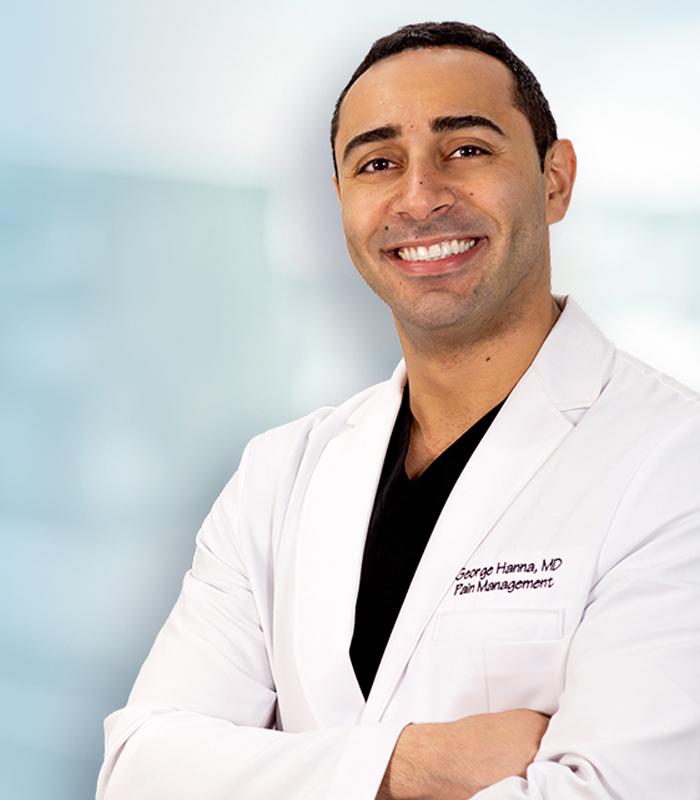 George Hanna
Harvard Medical School
Director of Pain Management
Dr. George Hanna is a nationally recognized pain management specialist and Double Board Certified in anesthesiology and pain management medicine. Dr. Hanna is currently available at Pain Treatment Specialists in Manhattan and Clifton, NJ. He is now accepting most major medical insurances, including Medicare.
Shane J. Volney
Harvard Medical School
NY & NJ PAIN SPECIALIST
Dr. Volney is double board certified in Anesthesiology and Pain Medicine by the American Board of Anesthesiology. He is currently seeing patients at our Pain Treatment Center in Manhattan and Clifton, New Jersey. Most pain treatments are covered by all major medical insurances and Medicare.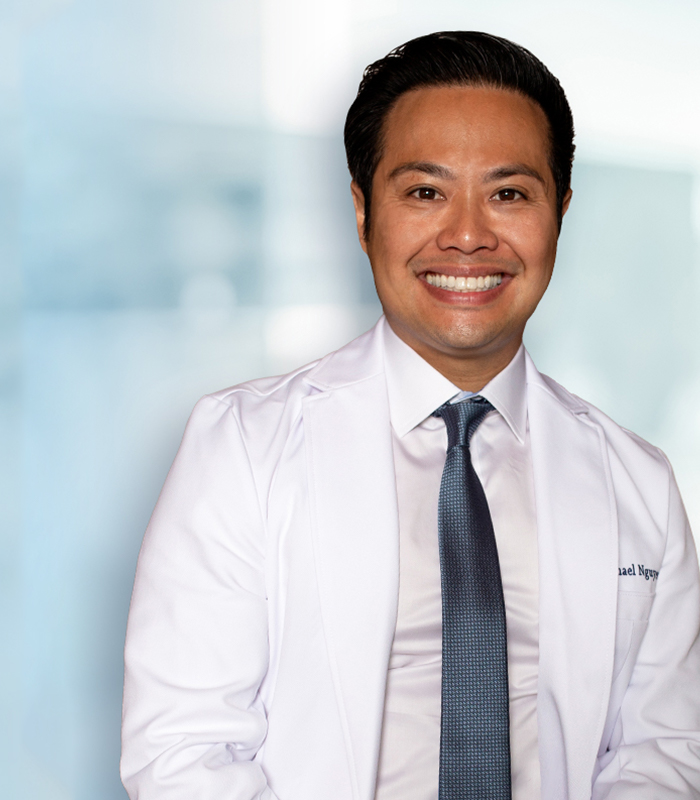 Michael Nguyen
Harvard Medical School
NY & NJ Pain Specialist
Dr. Michael Nguyen is world renowned in Pain Medicine. Dr. Nguyen completed his residency and advanced Pain fellowship training at Harvard Medical School. During his tenure at Harvard, Dr. Nguyen was awarded the "Mentor of the Year" and also "Teacher of the Year" award.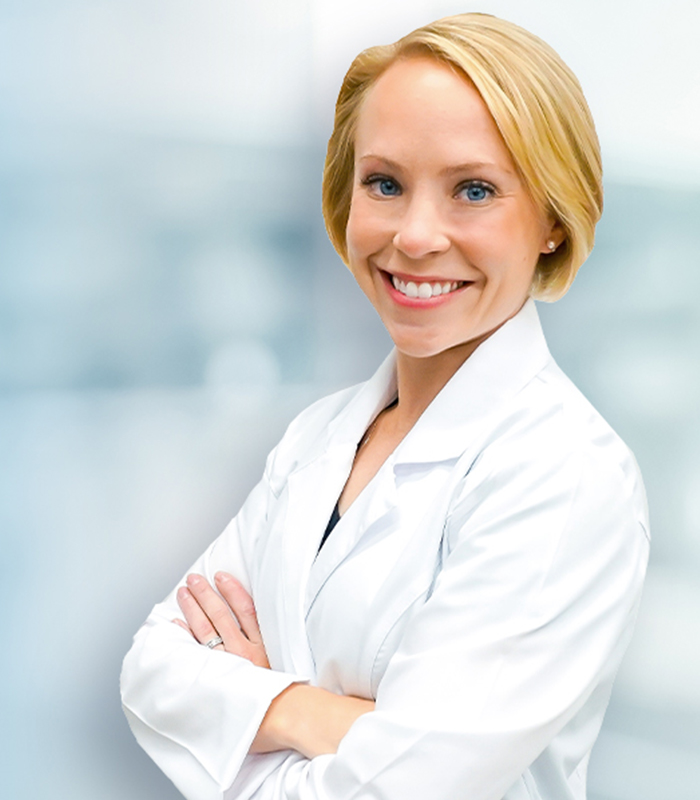 Dr. Laura Lombardi
Harvard Medical School
NJ PAIN SPECIALIST
Dr. Lombardi specializes in the treatment of back, neck, and joint pain. By using a range of minimally invasive modalities as well as advanced procedures, she helps patients achieve a pain free life without the need for surgery. Dr. Lombardi will be offering her pain treatment services in Clifton, New Jersey.
Consult with a Neck Pain Doctor in NYC for Pinched Nerves and Muscle Strains
ultima modifica:
2021-04-23T13:15:20-04:00
da