Schedule a Consultation with a Neck Doctor in Paramus to Improve Your Quality of Life
We employ lots of modern conveniences that help improve the quality of our daily lives. Think about the washing machine and dryer. Could you imagine spending an entire day washing clothes by hand, and then drying them outside in the elements? Same goes for our cell phones. Instead of having to pour through information in a cumbersome encyclopedia, we literally have libraries worth of information at our fingertips. If there was also a treatment plan for your chronic neck pain that improved your quality of life, why wouldn't you jump on that? Too often we make the excuses of "It's not that bad" or "I just don't have the time" instead of prioritizing our health.
At Pain Treatment Specialists, we value your time, and ensure that the process of scheduling an appointment, meeting with our pain doctors, and following up with treatment plans are well worth your time. Using state of the art pain medicine treatments, our neck pain doctors increase your neck's range of motion and decrease your pain and swelling after just a few visits to our pain clinic in Paramus. As the top neck doctors in Paramus, we make it quick and convenient to find long-lasting neck pain relief. Make the most of our modern facilities and schedule an appointment today.
Who is the Best Neck Pain Doctor in Paramus?
Another reason why people delay seeking help for their neck pain is that they fear surgery is the only solution. In most cases, more conservative treatments are more effective than an invasive surgery, and that's what the team at Pain Treatment Specialists uses. Surgery is only recommended if it is medically necessary, and if all other minimally invasive treatments don't provide sufficient pain relief. However, most patients find that the treatment plans offered by the interventional pain doctors at Pain Treatment Specialists work exceptionally well for their chronic neck pain.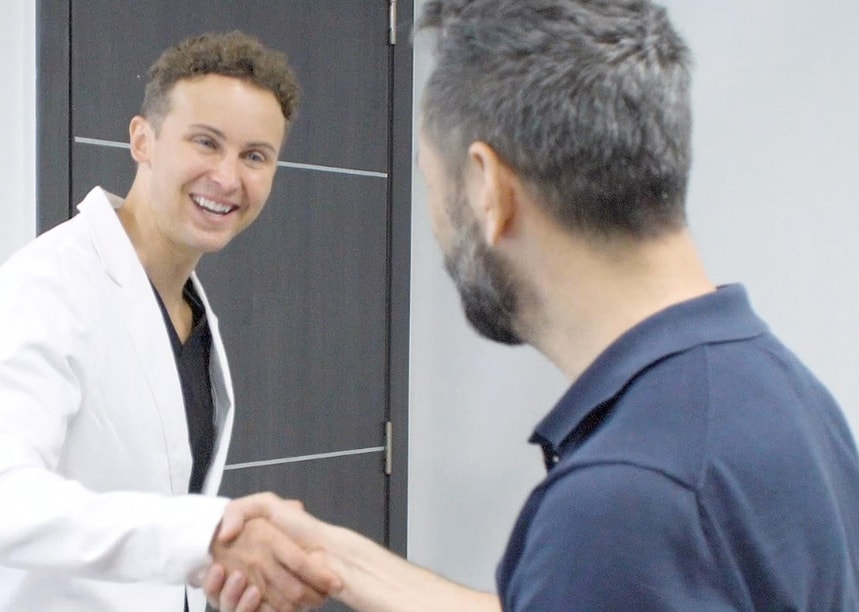 One of the top neck pain doctors in Paramus is Dr. Laura Lombardi. Her patients describe her as "very professional", "cares for you with all her heart", and is the "best doctor I've been to." In addition to these glowing reviews, her resume is just as impressive. She fellowship trained at Harvard in interventional pain medicine, and is double board certified in pain medicine and anesthesiology. Dr. Lombardi's specialized training focused on fluoroscopic-guided pain imaging treatments. This cutting-edge x-ray allows her to precisely pinpoint the exact area for your neck pain treatment by using guided imaging on a large screen. This delivers the most accurate neck pain treatment.
Dr. Lombardi is just one of the outstanding pain doctors you'll find at Paramus' Pain Treatment Specialists. Book an appointment today and meet with Dr. Lombardi, or another exceptional member of our Paramus pain team.
What are the Most Effective Treatment Plans for Chronic Pain?
Visiting an interventional pain medicine doctor is the first step for implementing an effective pain management program. This is because pain doctors have the proper expertise, training, and background required for creating a customized treatment plan for your neck pain.
One of the first methods utilized for neck pain relief is physical therapy. Over the course of several physical therapy sessions, you'll work your neck with stretches, strength-building motions, and heat and cold therapies. The combination of these movements and therapies increases your neck's range of motion and strength, and decreases your pain and swelling.
A cervical facet block injection is a quick and minimally invasive neck pain treatment administered right at our pain clinic in Paramus. If you suffer from arthritis, this neck pain treatment is often ideal. Your facet joints transmit pain signals to your brain, and during this procedure the pain signals are blocked using a local anesthetic. Your pain doctor uses a fluoroscope to identify the affected facet joints, and the medicine is applied. You may need 2-3 facet block injections in order to properly block your neck pain.
Trigger point injections are used for sensitive areas found deep inside connective tissues or muscles. These knots occur from overuse, and are very painful when touched or moved. A trigger point injection involves a local anesthetic and corticosteroid drug injection through a small needle. The area becomes inactive, and is now pain-free.
When you book an appointment at Pain Treatment Specialists, you'll find an effective solution for your chronic neck pain. Our goal is returning your quality of life through minimally invasive neck pain treatments.
What are Common Types of Neck Pain?
Neck pain affects many people at various points in their lives. Sometimes the cause is an awkward sleeping position, and other times a traumatic injury or accident is to blame. When you meet with your pain doctor at Pain Treatment Specialists, you'll have an in-depth discussion about the diagnosis of your neck pain, and what types of treatments are the most effective.
Axial neck pain, also known as mechanical neck pain, stays in just one part of your neck. You might feel a dull throb or ache, but it does not radiate to other body parts like your arms or shoulders. The most common cause of axial neck pain is a muscle strain or sprain.
Radicular pain occurs when a nerve root becomes inflamed and causes radiating pain into your arms, shoulders, or hands. The cause of this pain is typically due to spinal degeneration or a herniated disc.
No matter the type of neck pain you're experiencing, the pain doctors at Pain Treatment Specialists have a solution for you. Located near the Paramus Park Mall, it's well worth your time to make an appointment at Pain Treatment Specialists and drastically improve your quality of life.
Book a Consultation
Scheduling a consultation with one of our pain treatment specialists is one of the best ways to determine the proper solution for pain relief.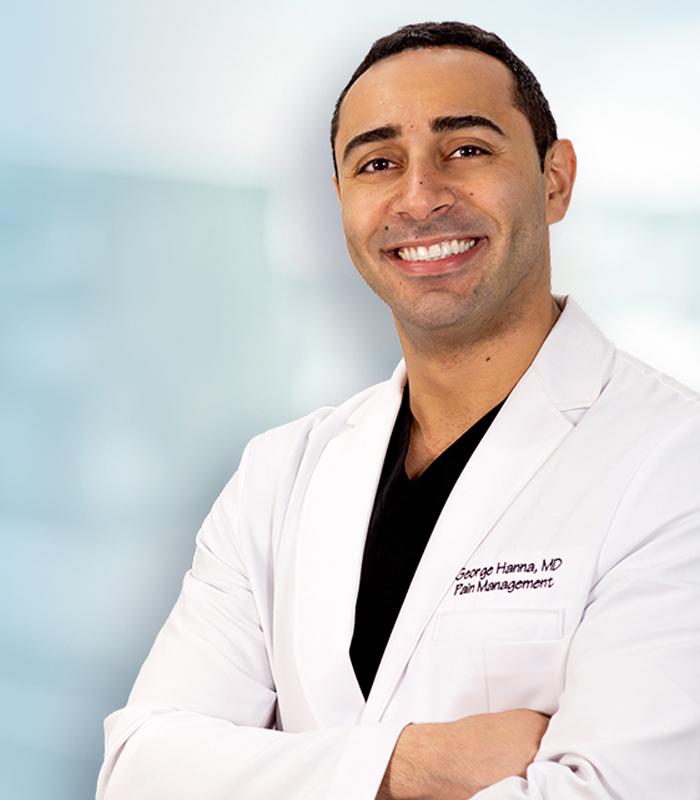 George Hanna
Harvard Medical School
Director of Pain Management
Dr. George Hanna is a nationally recognized pain management specialist and Double Board Certified in anesthesiology and pain management medicine. Dr. Hanna is currently available at Pain Treatment Specialists in Manhattan and Clifton, NJ. He is now accepting most major medical insurances, including Medicare.
Shane J. Volney
Harvard Medical School
NY & NJ PAIN SPECIALIST
Dr. Volney is double board certified in Anesthesiology and Pain Medicine by the American Board of Anesthesiology. He is currently seeing patients at our Pain Treatment Center in Manhattan and Clifton, New Jersey. Most pain treatments are covered by all major medical insurances and Medicare.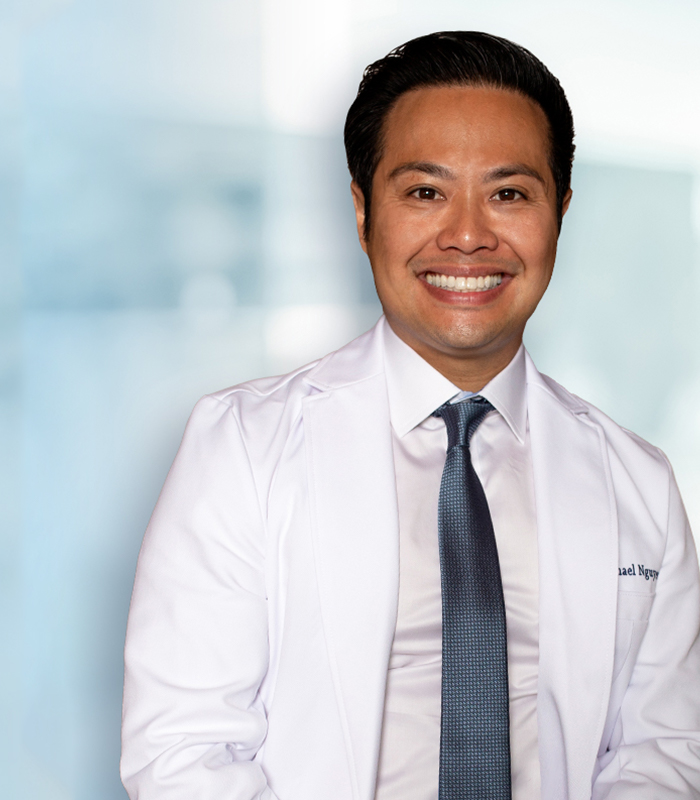 Michael Nguyen
Harvard Medical School
NY & NJ Pain Specialist
Dr. Michael Nguyen is world renowned in Pain Medicine. Dr. Nguyen completed his residency and advanced Pain fellowship training at Harvard Medical School. During his tenure at Harvard, Dr. Nguyen was awarded the "Mentor of the Year" and also "Teacher of the Year" award.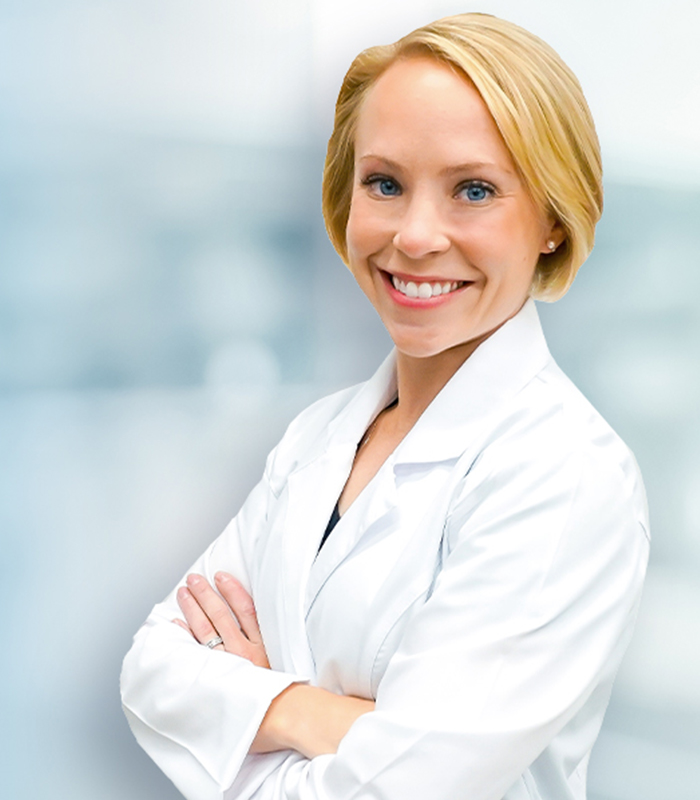 Dr. Laura Lombardi
Harvard Medical School
NJ PAIN SPECIALIST
Dr. Lombardi specializes in the treatment of back, neck, and joint pain. By using a range of minimally invasive modalities as well as advanced procedures, she helps patients achieve a pain free life without the need for surgery. Dr. Lombardi will be offering her pain treatment services in Clifton, New Jersey.
Schedule a Consultation with a Neck Doctor in Paramus to Improve Your Quality of Life
ultima modifica:
2021-04-29T12:29:53-04:00
da