Who's the Best Neck Pain Dr near Me? | Advice from a Pain Doctor
Where Can I Find The Best Neck Pain Dr Near Me? | The Pain Treatment Specialists
If you have neck pain, then you will want to find the top neck pain dr near me. It's important you find the best pain neck pain dr near me so that you understand the causes of neck pain. It also ensures you receive the most effective way to treat pain.
The best way to treat neck and spine pain is by using safe, low-risk treatment options that are minimally invasive. Nowadays, many spine surgeons rely too heavily on invasive surgeries and narcotics to treat neck problems. However, surgery is inherently risky and in many cases it is not even necessary! Some of the most common surgical risks include: blood clots, increased risk of stroke, increased probability of heart attack, problems with anesthesia and wound infections.
As well as surgical risks, it's also important to consider the long postoperative recovery period. Surgery can also lead to problems with over-reliance on NSAIDs, narcotics and opioids. It's no secret that the U.S. is in the middle of an opioid epidemic. Health officials constantly warn us against taking pain medicine for long periods of time due to adverse health effects.
Due to these negative side effects, it's vital you receive an accurate diagnosis and treatment plan for your pain. The best neck pain doctor will do this by recommending a minimally invasive treatment option that minimizes risk and maximizes your health. Best of all, you won't have to worry about undergoing surgery or having to take narcotics! These non-invasive options boast highly successful outcomes and many patients travel from around the world to receive first-class care.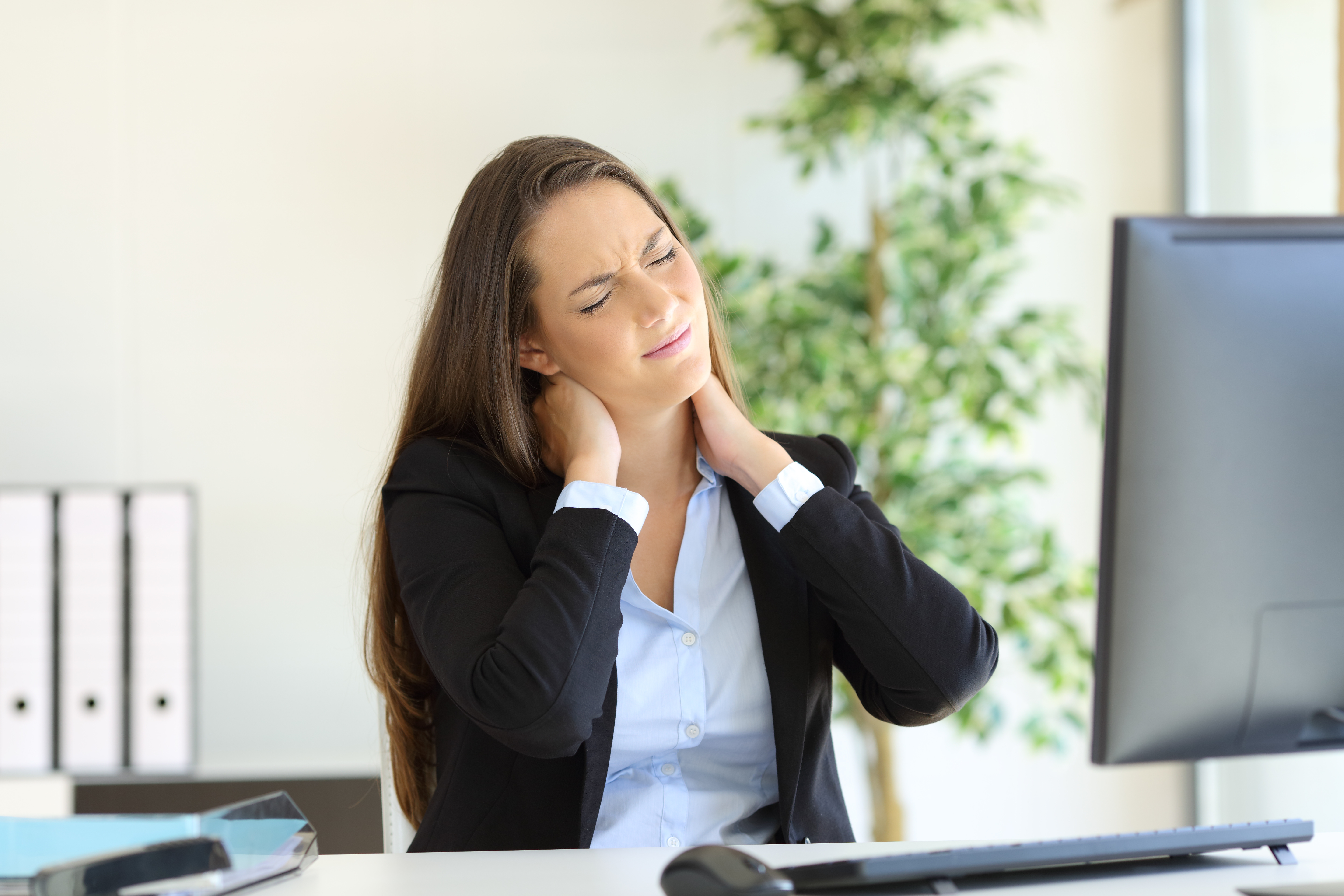 So now you might be wondering, 'where can I find the best neck pain dr near me?' These state of the art medical treatments are provided by
The Pain Treatment Specialists
 in New York and New Jersey. Their clinics are a Center of Excellence and provide access to the latest cutting-edge technology which can diagnose and treat a wide range of pain issues without surgery or narcotics.
The Pain Treatment Specialists are a team of board certified Harvard-trained medical doctors who are passionate about putting your health first! Rather than having to undergo surgery or take narcotics, you will be offered the latest techniques in pain medicine to treat your neck and spine issues. These pain doctors spend time with each patient to fully understand their problem before creating customized care plans unique to each patient.
Their New York clinic is located in the heart of the Big Apple in Manhattan, next to the Flatiron neighborhood and close to The Chrysler Building. They also have medical centers in Clifton, Paramus and West Orange New Jersey. If you want to explore the latest non-invasive medical treatments, be sure to request an appointment with one of our Harvard-trained doctors on (888) 767 – 3227. 
What Are The Best Neck Treatments?
The best neck pain dr near me will use the latest non-invasive treatment options to get you back on your feet in a safe and healthy way. The following treatments are provided by our Harvard-trained pain doctors at their pain centers in New York and New Jersey. They boast successful patient outcomes and faster recovery rates compared to surgery and narcotics.
Cervical Epidural Steroid Injection
A cervical epidural steroid injection is when a top neck pain dr near me injects steroid medicine into the epidural space in the spine. The epidural space contains many different nerves that might be aggravated due to an underlying health issue. Conditions like spinal stenosis, osteoarthritis and herniated discs can put excessive pressure on nerves and cause subsequent irritation. Cervical epidural steroid injections are a great way to combat this pain and provide effective pain relief.
Cervical Facet Block Injection
A cervical facet block injection is another great option because it is a fast and non-invasive treatment choice. During this procedure, a pain doctor uses local anesthetic to 'block' pain signals being sent from the cervical facet joints to the brain. The local anesthetic is injected into facet joints of the cervical spine so that pain is directly targeted and treated. Fluoroscopic guidance (a special type of X-Ray) can be used to ensure that the facet joints are treated with maximum accuracy. Most patients receive 1-2 facet block injections for the best treatment outcomes.
Trigger Point Injections
Trigger points are located deep within connective tissues and muscles. They are sensitive areas that can cause bands and knots if the muscles contract too much and are unable to relax. A pain doctor can alleviate the knots of pain by deactivating the trigger points using trigger point injections.
Physical Therapist
The best neck pain dr near me can recommend a top physical therapist to work with you in conjunction with your minimally invasive procedure. A physical therapist will spend time assessing your pain issue. They will then create a customized exercise plan that involves gentle exercises to be completed at home. These exercises will aim to improve the mobility, strength and flexibility of the affected joint. 
Why Do I Have Neck Pain?
Now that we've explored the best ways to treat neck pain, let's explore some of the most common reasons you experience neck pain.
Tensions/ Strain – this can be caused by poor posture, sleeping in a specific position in bed, or sitting for long periods of time at a desk and not supporting your spine.
Neck injury – a sudden traumatic event can cause whiplash which is when your head is suddenly jerked forwards and backwards (for example, in a car accident).
Fracture – the fracture of a bone in your cervical spine can lead to nerve damage within the spinal cord.
Osteoporosis – this is when your bones become weak and brittle. This can lead to fractures in your hands and necks as well as the bones of the cervical spine.
Spondylosis – this describes when the bones of the cervical spine degenerate and break down over time. It can cause excess pressure to be placed on the joints which is why you might experience pain.
These are just a few of the many causes of neck pain. That's why it's vital you request an appointment with a Harvard-trained pain doctor. It's vital you understand exactly what is causing your pain so that you can receive the best treatment for it.
A pain doctor will conduct a thorough medical examination involving blood tests, a physical examination and scans like ultrasounds and X-Rays. They will then use this information to provide you with a diagnosis and customized care plan to suit you. This ensures you are receiving a unique treatment experience in accordance with your health status and timescale. If you have neck pain and want to receive the most advanced pain treatment in the country, please schedule an appointment with The Pain Treatment Specialists.
Book a Consultation
Scheduling a consultation with one of our pain treatment specialists is one of the best ways to determine the proper solution for pain relief.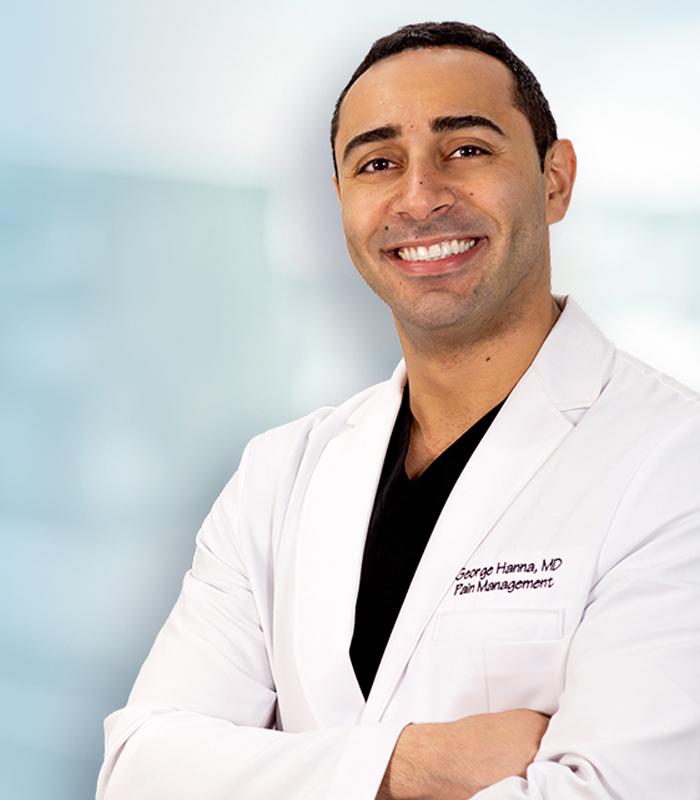 George Hanna
Harvard Medical School
Director of Pain Management
Dr. George Hanna is a nationally recognized pain management specialist and Double Board Certified in anesthesiology and pain management medicine. Dr. Hanna is currently available at Pain Treatment Specialists in Manhattan and Clifton, NJ. He is now accepting most major medical insurances, including Medicare.
Shane J. Volney
Harvard Medical School
NY & NJ PAIN SPECIALIST
Dr. Volney is double board certified in Anesthesiology and Pain Medicine by the American Board of Anesthesiology. He is currently seeing patients at our Pain Treatment Center in Manhattan and Clifton, New Jersey. Most pain treatments are covered by all major medical insurances and Medicare.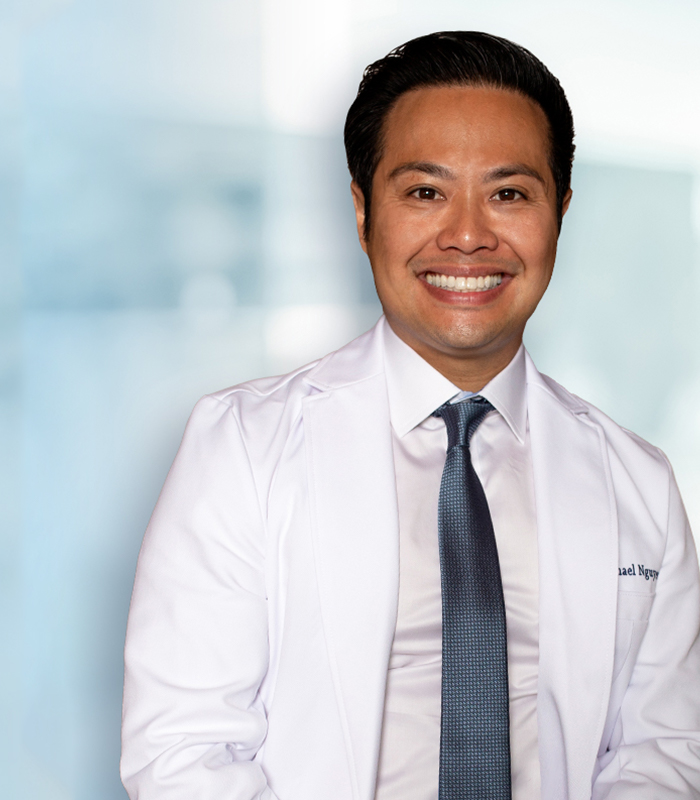 Michael Nguyen
Harvard Medical School
NY & NJ Pain Specialist
Dr. Michael Nguyen is world renowned in Pain Medicine. Dr. Nguyen completed his residency and advanced Pain fellowship training at Harvard Medical School. During his tenure at Harvard, Dr. Nguyen was awarded the "Mentor of the Year" and also "Teacher of the Year" award.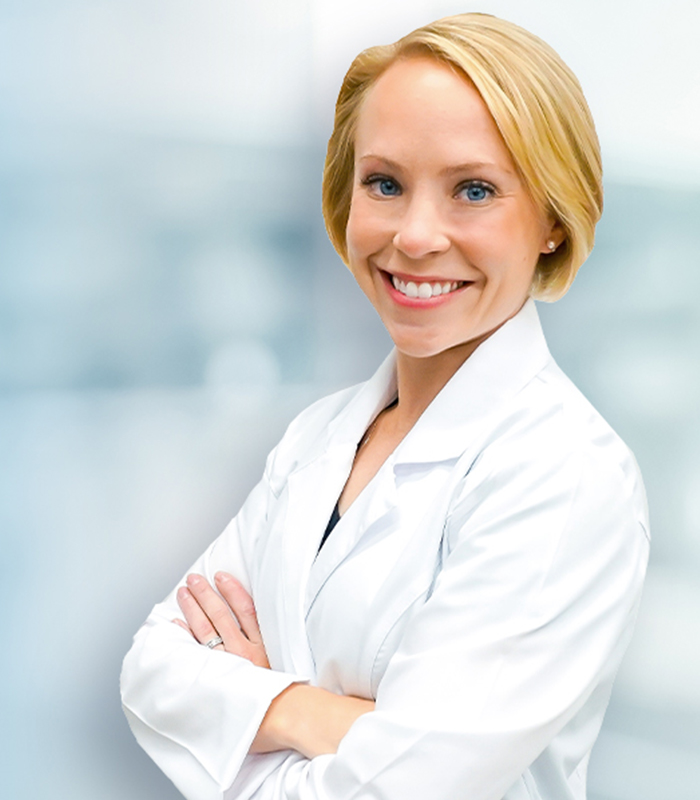 Dr. Laura Lombardi
Harvard Medical School
NJ PAIN SPECIALIST
Dr. Lombardi specializes in the treatment of back, neck, and joint pain. By using a range of minimally invasive modalities as well as advanced procedures, she helps patients achieve a pain free life without the need for surgery. Dr. Lombardi will be offering her pain treatment services in Clifton, New Jersey.
Who's the Best Neck Pain Dr near Me? | Advice from a Pain Doctor
ultima modifica:
2020-09-18T00:32:34-04:00
da