Get Rid of Neck Pain in New Jersey with Minimally Invasive Neck Pain Treatments
Getting into a minor car accident is enough to turn anyone's day sour. You've got a hefty to-do list for the day, and then WHAM!… you're completely side-tracked. Thankfully the damage to your car is minor, but your neck instantly feels stiff and sore from the collision. You hope that it's just a temporary reaction to the crash, but the pain persists for a few weeks. It's becoming increasingly difficult to turn your head, and finding a comfortable position while sleeping is costing you valuable winks. When is it time to find professional help from a neck pain  expert in your area?
At Pain Treatment Specialists, our team of neck pain specialists believe that no one should have to live with chronic neck pain. If your pain persists for more than a few days, it's worth your time to find the source of your neck pain in New Jersey. With several locations in northern NJ, you can easily schedule an appointment at one of our cutting-edge pain clinics, and find long-lasting relief from your neck pain. Your neck pain doctor identifies the cause of your neck pain, and then creates a customized neck pain treatment plan that works just for you.
Where Can I Turn to Relieve Neck Pain in New Jersey?
Some of the most common causes of neck pain include muscle strains, overused muscles and ligaments, herniated discs, rheumatoid arthritis, and osteoarthritis. How are all of these different types of pain treated? If you visit an orthopedic surgeon as your first stop, don't be surprised if surgery is mentioned as a treatment option. This is because an orthopedic surgeon's training and background focused on surgical treatments for neck pain relief. The pain doctors at Pain Treatment Specialists all received specialized training in interventional pain medicine, which focuses on using pain medicine for joint pain.
One of our highly-rated pain doctors is also a former Division 1 college athlete. Dr. Laura Lombardi knows how chronic pain affects both your training schedule and your everyday life, and focused her medical training on interventional pain medicine during a fellowship at Harvard University. She is also a regular contributor at national medical conferences, and contributes to medical textbooks about pain management. Dr. Lombardi's patient reviews are equally impressive as her training. One patient describes a back injury that they were sure would lead to surgery, Through Dr. Lombardi's expert guidance and treatment plan, she was able to restore the patient's mobility without surgery, providing a "world-class outcome."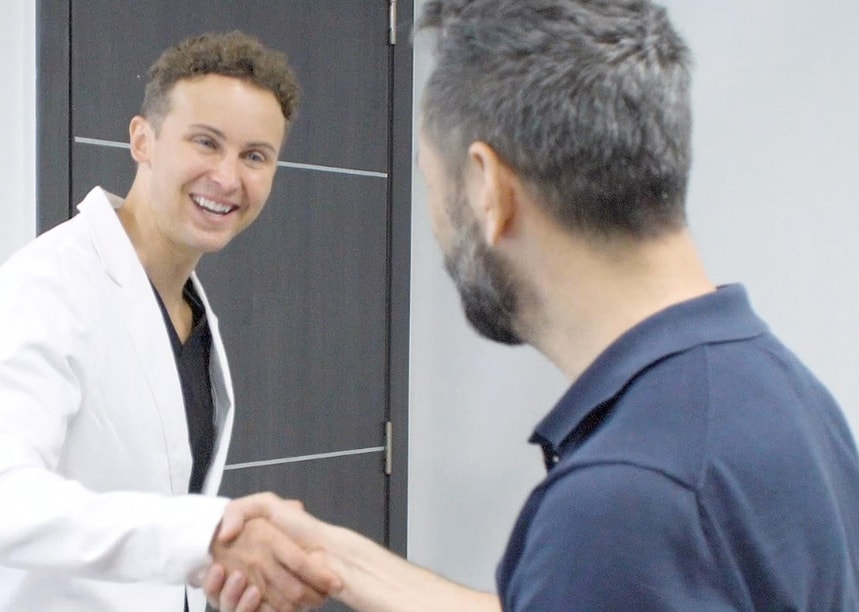 Dr. Lombardi is just one of the highly-qualified pain doctors you'll meet for neck pain in New Jersey at Pain Treatment Specialists. Book an appointment and learn about the common causes of neck pain, as well as the proper diagnosis and treatment of your pain in the neck.
How is Neck Pain Treated with Minimally Invasive Methods?
If surgery isn't one of the options offered at Pain Treatment Specialists, how is pain treated at their clinics? Our team focuses on minimally invasive neck pain treatments, which use injections like local anesthetic and corticosteroids for pain relief. Not only are these treatments effective at relieving neck pain, they also do not require any down time. After a short wait, you'll be able to continue your day as normal following a treatment.
Physical therapy is one of the first treatments utilized for minor muscle strains and overused muscles and ligaments. During your PT sessions, your physical therapist uses stretches and heat and cold therapies to increase your range of motion and also relieve pain and tension. After several sessions of physical therapy, your neck is able to turn more easily, and you won't feel the same tense feeling in your upper back and shoulders.
A cervical facet block injection is a quick treatment that allows your neck pain doctor to target facet joints in your cervical spine. Facet joints are responsible for providing stability and ease of movement. During this procedure, your neck pain doctor uses a small amount of local anesthetic and corticosteroid to numb the pain coming from your facet joint.
Trigger point injections are useful for muscle strains or tight muscles and ligaments in your upper back and neck. When these muscles and tissues are overused, they ache whenever they're touched and also prevent you from moving your head and neck properly. A trigger point injection deactivates these tense spots with a local anesthetic and corticosteroid injection.
Not sure what neck pain treatment is right for you? Contact the neck specialists at Pain Treatment Specialists and speak with one of our kind and knowledgeable pain doctors about your neck pain, and create a customized plan for your concerns.
Why Should I Avoid Neck Surgery or Opiate Pain Medication?
Neck surgery is not only painful, it's also time consuming. During this invasive procedure, you'll have to spend a night in the hospital , and then also in a rehabilitation facility while you recover. Due to the invasive nature of the surgery, there's always risk for an infection or complication. When you return home, you'll be unable to complete normal tasks like driving or showering on your own, and will still need some assistance. All of this inconvenience may be for nothing if you discover that your sacrifice was in vain and your neck is still in pain after your surgery!
While recovering from neck surgery, you'll also be prescribed opiate pain medication. These highly powerful and addictive pills help dull the pain from your neck surgery, However, it's easy to get hooked on these pills because of their heightened sense of euphoria, and many people become unintentionally addicted to pain pills while recovering from surgery.
If your neck is sore and strained after a car accident, find relief from neck pain in New Jersey at Pain Treatment Specialists. With several locations in northern NJ, our team of Harvard trained pain doctors look forward to finding effective solutions for your chronic neck pain.
Book a Consultation
Scheduling a consultation with one of our pain treatment specialists is one of the best ways to determine the proper solution for pain relief.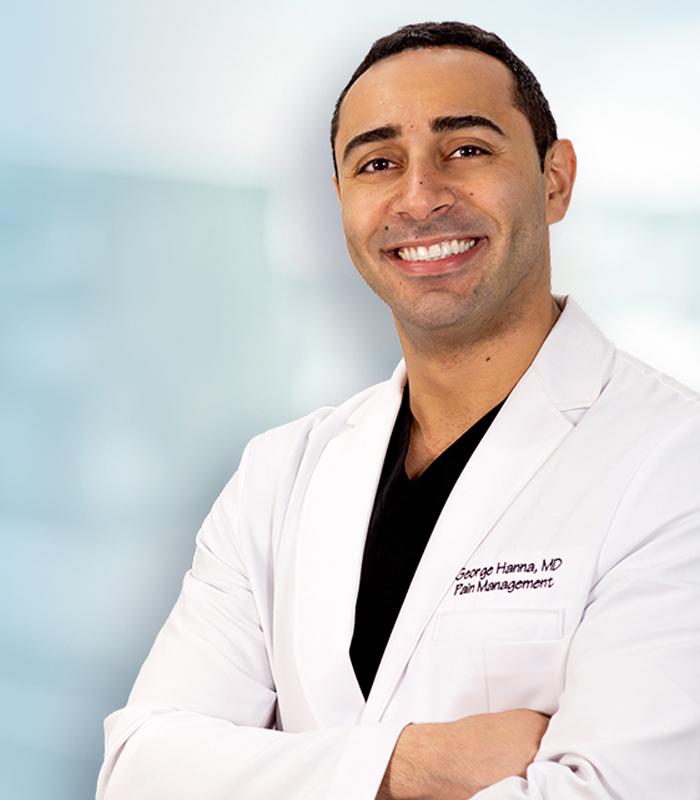 George Hanna
Harvard Medical School
Director of Pain Management
Dr. George Hanna is a nationally recognized pain management specialist and Double Board Certified in anesthesiology and pain management medicine. Dr. Hanna is currently available at Pain Treatment Specialists in Manhattan and Clifton, NJ. He is now accepting most major medical insurances, including Medicare.
Shane J. Volney
Harvard Medical School
NY & NJ PAIN SPECIALIST
Dr. Volney is double board certified in Anesthesiology and Pain Medicine by the American Board of Anesthesiology. He is currently seeing patients at our Pain Treatment Center in Manhattan and Clifton, New Jersey. Most pain treatments are covered by all major medical insurances and Medicare.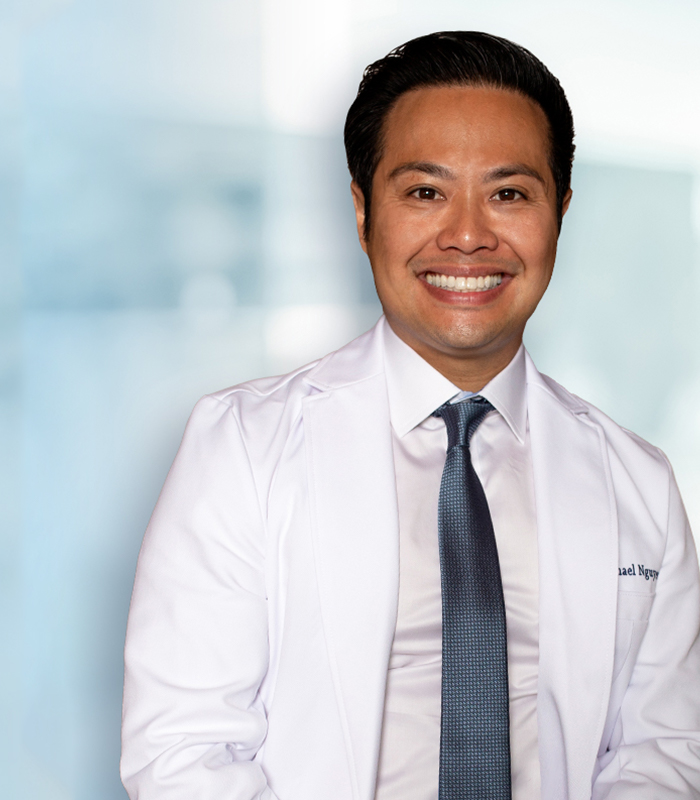 Michael Nguyen
Harvard Medical School
NY & NJ Pain Specialist
Dr. Michael Nguyen is world renowned in Pain Medicine. Dr. Nguyen completed his residency and advanced Pain fellowship training at Harvard Medical School. During his tenure at Harvard, Dr. Nguyen was awarded the "Mentor of the Year" and also "Teacher of the Year" award.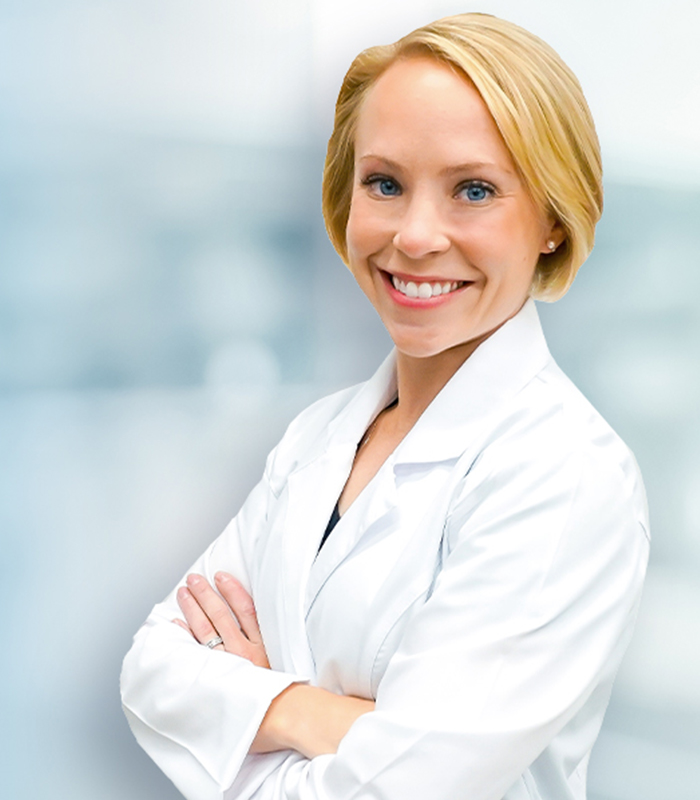 Dr. Laura Lombardi
Harvard Medical School
NJ PAIN SPECIALIST
Dr. Lombardi specializes in the treatment of back, neck, and joint pain. By using a range of minimally invasive modalities as well as advanced procedures, she helps patients achieve a pain free life without the need for surgery. Dr. Lombardi will be offering her pain treatment services in Clifton, New Jersey.
Get Rid of Neck Pain in New Jersey with Minimally Invasive Neck Pain Treatments
ultima modifica:
2021-05-27T12:35:06-04:00
da