If You're Suffering From Neck Pain in NY, Find Relief from Common Causes of Neck Pain at Pain Treatment Specialists
When you wake up one morning with neck pain symptoms, it's clear you're in for a long day. You're unable to turn your head to the side, which means that you'll be turning your entire body any time you have to look around. The stiffness also gives you a passing resemblance to Frankenstein, as your shoulders are unable to relax and your neck muscles feel tight. This happens sometimes if you've slept in an awkward position, and you know that this discomfort can last for a few days. What if the pain doesn't stop after this time, and you're still feeling pain and stiffness?
You don't have to put up with neck pain in NY when it affects your daily life. Schedule an appointment at Pain Treatment Specialists for the best treatment for neck pain. Whether your neck pain is caused by wear and tear, degenerative disc disease, a pinched nerve, or herniated discs, the pain management doctors at Pain Treatment Specialists are able to properly diagnose and treat your chronic pain. Our Harvard trained pain specialists avoid surgical treatment for neck pain in favor of more conservative treatments that provide long-lasting neck pain relief.
What Should I Do if I Suffer From Neck Pain in NY?
Dealing with a sore and stiff neck every day can cause you to panic—does this new source of chronic pain mean that you'll need surgical treatment to fix it? Your neck houses so many delicate nerve endings and is a critical piece of your overall health, so experiencing chronic neck pain is unsettling. If you're suffering from neck pain in NY, the first thing you should do is contact an interventional pain doctor, like the ones found at Pain Treatment Specialists. This type of doctor does not use neck surgery unless it is deemed medically necessary, and instead focuses on relieving your pain with minimally invasive treatments. Avoid meeting first with an orthopedic surgeon, since their focus is on traumatic injuries or fractures, and not pain medicine for treatable conditions.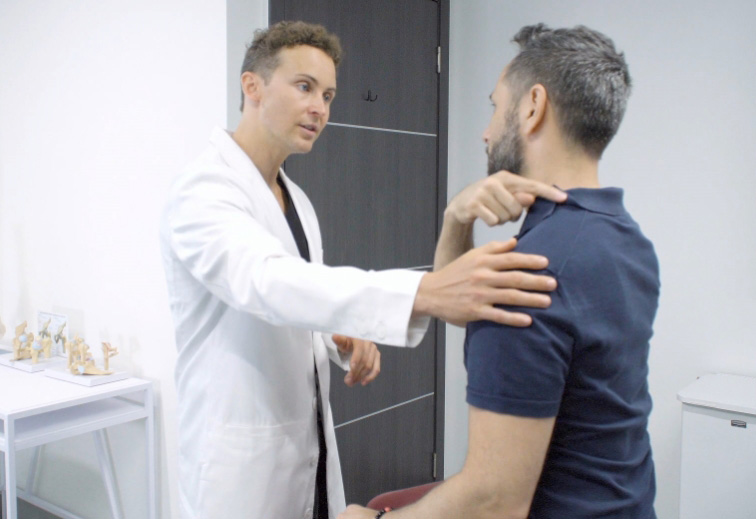 Scheduling an appointment at Pain Treatment Specialists' Midtown Manhattan pain clinic is easy, and you're paired with a personal concierge who not only verifies your insurance information, but also finds the most convenient appointment time for your visit. When you enter our sparkling clean pain clinic on Madison Avenue, you'll briefly wait in the reception area and then are quickly moved back to our private consultation rooms. Next, you'll be introduced to Dr. Michael Nguyen, Dr. George Hanna, or Dr. Shane Volney. Each of these Harvard trained and board certified neck pain doctors listen carefully to your neck pain symptoms, and sympathize with your chronic pain concerns. After a gentle physical examination, your pain doctor outlines the next steps of your neck pain treatment plan, and gives you time to ask questions about what these steps involve. At the end of your consultation, you'll feel reassured that you've visited the right place for your neck pain treatment in NY.
After you've contacted the pain experts at Pain Treatment Specialists, you'll go from feeling worried and nervous to calm and confident about the course of your neck pain treatment.
What are Common Neck Pain Symptoms of a Pinched Nerve or Other Cervical Spine Issues?
Your neck is also known as your cervical spine, and feeling pain in this area is due to a variety of causes. Some common causes of neck pain include a pinched nerve, muscle strains, general wear and tear, degenerative disc disease, osteoarthritis, and pinched nerves. One thing that should put you at ease: neck pain alone is rarely a sign of a more serious underlying problem.
Muscle strains are caused by overuse of your neck muscles, and is becoming an increasing problem as people spend more time hunched over screens and phones. This type of pain is categorized by stiff neck muscles and a limited range of motion.
Osteoarthritis is another neck pain condition that is caused by wear and tear as we age. Your neck joints begin to wear down as you age, which causes the cartilage between your vertebrae to deteriorate. Osteoarthritis feels like a painful grinding sensation when you move your neck, which is caused by the friction between your joints and bones.
Pinched nerves or herniated discs in your neck's vertebrae is very painful, and occurs when these sensitive nerves are irritated or compressed. You may also experience numbness and tingling in your arms or hands or weakness in your upper body.
Not sure what's causing your chronic neck pain? Don't let the internet become your primary method of diagnosing and treating something like neck pain. Schedule an appointment at Pain Treatment Specialists and identify the source of your neck pain, and then move forward with an effective solution.
What are the Best Pain Management Treatments for Neck Pain?
After you've discussed the cause of your neck pain, your pain doctor outlines your treatment plan. At Pain Treatment Specialists, our pain doctors only use minimally invasive neck pain treatments for pain relief, and steer clear of addictive narcotics and invasive surgery.
A cervical facet block injection is quick and effective for people who suffer from osteoarthritis. Your pain doctor targets specific facet joints in your cervical spine and injects them with a steroid medicine and local anesthetic. The facet joints are found using a special x-ray called a fluoroscope, which allows your pain doctor to identify the precise area for injection. Once the facet joint is blocked, your brain doesn't receive its pain signals from this area. You may need about 2 facet joint blocks for effective pain relief.
Trigger point injections are used to relax tight, knotted areas known as trigger points. This occurs through the overuse of a connective tissue through repetitive motions. A trigger point injection deactivates these tight spots and allows them to relax.
If you're suffering from neck pain in NY, it's time to find a solution for your chronic pain. Contact the outstanding team at Pain Treatment Specialists, located near the Empire State Building in Midtown, and turn those long painful days back into easy, pain-free experiences.
Book a Consultation
Scheduling a consultation with one of our pain treatment specialists is one of the best ways to determine the proper solution for pain relief.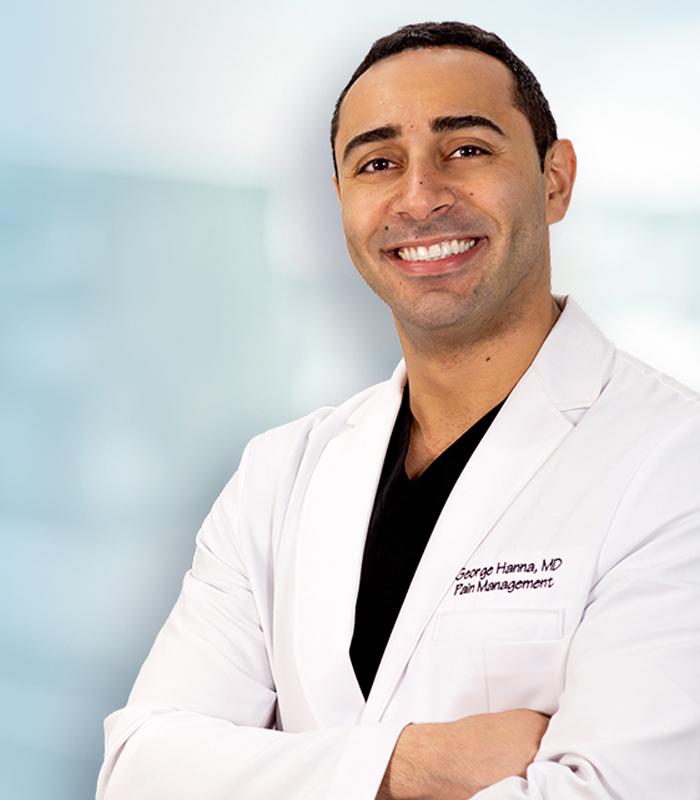 George Hanna
Harvard Medical School
Director of Pain Management
Dr. George Hanna is a nationally recognized pain management specialist and Double Board Certified in anesthesiology and pain management medicine. Dr. Hanna is currently available at Pain Treatment Specialists in Manhattan and Clifton, NJ. He is now accepting most major medical insurances, including Medicare.
Shane J. Volney
Harvard Medical School
NY & NJ PAIN SPECIALIST
Dr. Volney is double board certified in Anesthesiology and Pain Medicine by the American Board of Anesthesiology. He is currently seeing patients at our Pain Treatment Center in Manhattan and Clifton, New Jersey. Most pain treatments are covered by all major medical insurances and Medicare.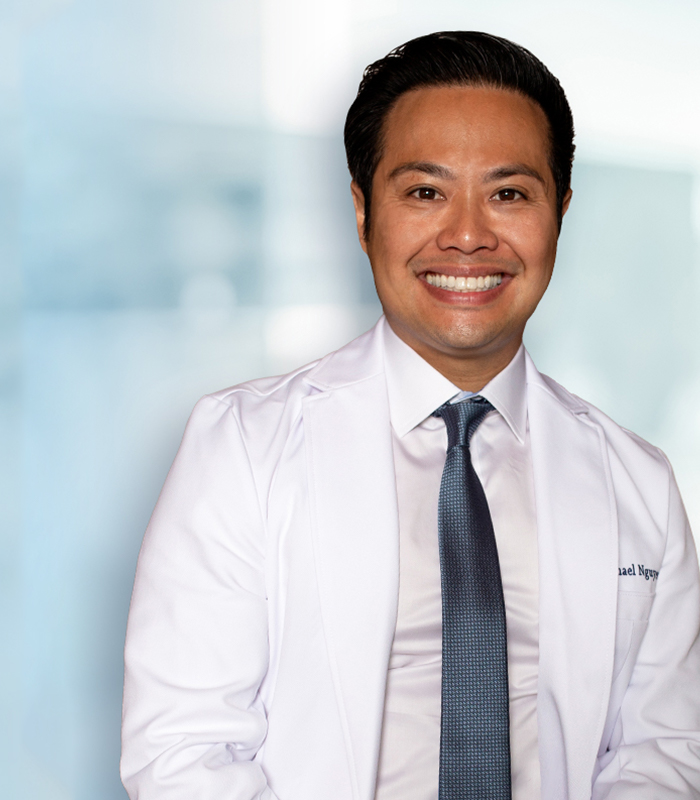 Michael Nguyen
Harvard Medical School
NY & NJ Pain Specialist
Dr. Michael Nguyen is world renowned in Pain Medicine. Dr. Nguyen completed his residency and advanced Pain fellowship training at Harvard Medical School. During his tenure at Harvard, Dr. Nguyen was awarded the "Mentor of the Year" and also "Teacher of the Year" award.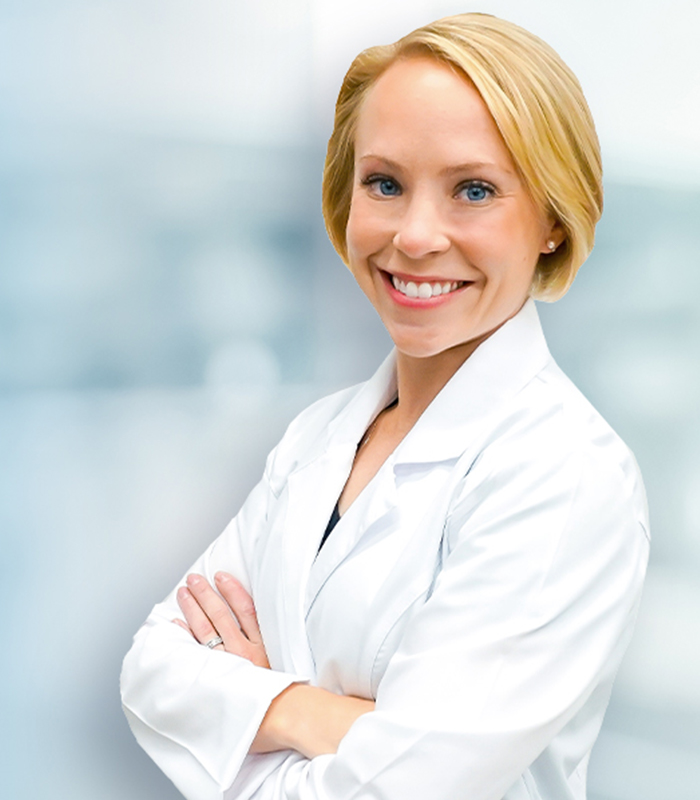 Dr. Laura Lombardi
Harvard Medical School
NJ PAIN SPECIALIST
Dr. Lombardi specializes in the treatment of back, neck, and joint pain. By using a range of minimally invasive modalities as well as advanced procedures, she helps patients achieve a pain free life without the need for surgery. Dr. Lombardi will be offering her pain treatment services in Clifton, New Jersey.
If You're Suffering From Neck Pain in NY, Find Relief from Common Causes of Neck Pain at Pain Treatment Specialists
ultima modifica:
2021-05-20T04:45:06-04:00
da