Suffering from Neck Pain in Paramus? Find Relief at Pain Treatment Specialists
Waking up with neck pain is a sure-fire way to start your day off on a sour note. You're not sure why your neck hurts, but know that it's going to put extra stress on an already busy day. Even the simple task of backing out of your driveway now takes on a painful edge as you have to rely on your backup camera to see what's behind you. Occasional neck pain from sleeping in an awkward position or overuse is normal, but when it lasts for more than a few days it becomes concerning. Where can you turn for neck pain in Paramus to find pain relief?
Even if you can't turn your neck, you can always turn to Pain Treatment Specialists. Our team of Harvard trained pain doctors create customized treatment plans using pain management for your neck pain. During your consultation, your neck pain doctor listens to your neck pain concerns, and is able to properly diagnose the source of your neck pain. Common causes of neck pain include spinal stenosis, herniated discs, muscle strains, or whiplash from an auto accident. Schedule an appointment at our pain clinic in Paramus, NJ and not only identify the cause of your neck pain, but find long-term pain relief through minimally invasive treatments.
What are the Best Treatments for Neck Pain in Paramus?
If you're skeptical about seeking help for your neck pain because you're afraid to discuss surgery, you're not alone! Many people suffer with neck pain for much longer than necessary because they fear that neck surgery is the only option for pain relief. When you book an appointment at Pain Treatment Specialists, you'll see that neck pain is easily managed by interventional pain medicine treatments. Not only are these treatments highly effective for neck pain, they also provide immediate and long-lasting pain relief. Some of the neck pain treatments at our pain clinic include:
Cervical epidural steroid injection: This injection uses a corticosteroid to address pain and swelling in your neck. The epidural space of your spine contains many nerves, and when these nerves are irritated you may experience neck pain. A cervical epidural steroid injection is helpful for people who suffer from neck pain due to arthritis, herniated discs, or spinal stenosis.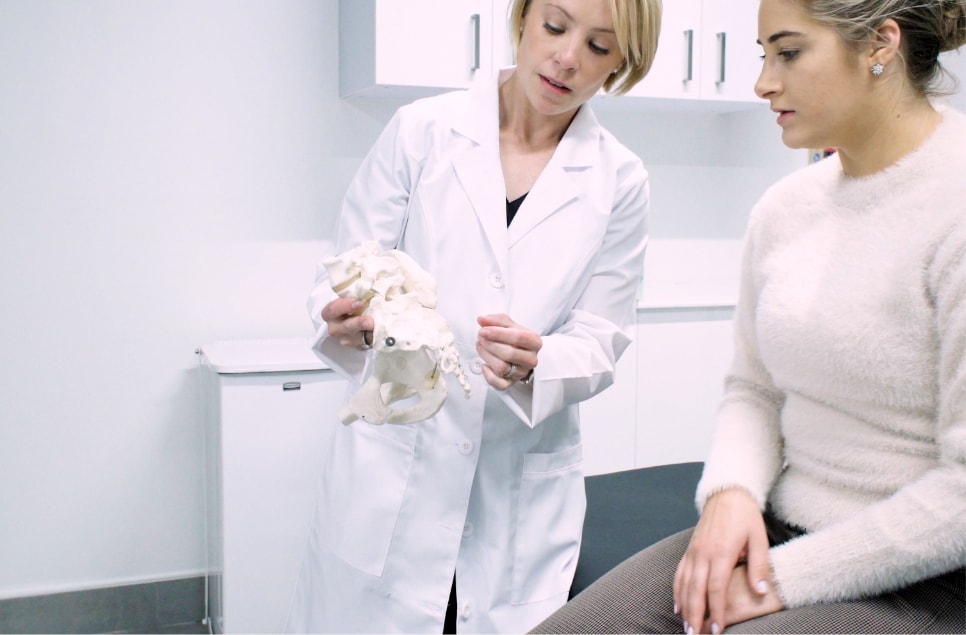 Cervical facet block injection: Your facet joints are responsible for transmitting pain signals to your brain. When your facet joint is numbed, the pain is blocked and you'll feel tremendous pain relief. Your neck pain doctor uses a special x-ray called a fluoroscope to identify the affected facet joints, and then administers a local anesthetic and steroid medicine.You may need more than one facet block injection in order to properly stop your neck pain.
Physical therapy: PT is often used in conjunction with pain medicine treatments for an optimal outcome. During your physical therapy sessions, you'll work on increasing your neck's range of motion and reducing pain and swelling through heat and cold therapies.
Trigger point injections: When your neck is sore from overuse or repetitive motions, you have muscles or connective tissues that refuse to relax. A trigger point injection deactivates these sore spots with a local anesthetic and corticosteroid. Not only will you feel immediate neck pain relief, but you'll also be able to resume normal activities the same day.
Your neck pain doctor in Paramus is well-equipped to provide effective neck pain relief. Book an appointment at Pain Treatment Specialists and begin feeling better the same day with our minimally invasive neck pain treatments.
How Can I Find Pain Relief Through At-Home Treatments?
At-home neck pain treatments are effective for short-term pain relief from muscle strains or a stiff neck. However, if the pain in your neck lasts longer than a few days, you should schedule an appointment at a clinic for neck pain in Paramus, like Pain Treatment Specialists. Our board certified neck pain doctors suggest the following at-home neck pain treatments:
Heat and cold applications: Taking a hot shower or using a heating pad not only feels great on your sore neck, but it also loosens tight or sore muscles. An ice pack, used in 20 minute intervals, is also effective at reducing pain and swelling.
Stretch it out: Increasing your range of motion gently helps with neck pain. Start by slowly turning your neck from side to side, trying to move a little more each time. Another effective stretch is trying to touch your chin to your chest and holding for 20 seconds.
Use over the counter medicines: You can find temporary pain relief from over the counter drugs like ibuprofen or aspirin. Expect the pain relief to last around 4-6 hours.
When your neck pain persists longer than a few days, it's wise to find the source of your pain. Contact Pain Treatment Specialists and find long-lasting neck pain relief.
How Does Pain in Your Neck Affect Your Life?
You don't realize how much you depend on your neck until it begins to hurt! Simple motions like turning your head to speak to your partner now require you to turn your entire body. Your posture and movements also become more awkward as you try to move your sore neck as little as possible. Neck pain also puts more stress on your shoulders and back as you try to compensate for stiff and sore muscles. It may even cause you to cancel or avoid activities that you enjoy because you'd rather stay home and rest your neck.
Located near the Paramus Park Mall, Pain Treatment Specialists are the best choice for neck pain in Paramus. Schedule an appointment at our cutting-edge pain clinic and find relief from your stiff and sore neck.
Book a Consultation
Scheduling a consultation with one of our pain treatment specialists is one of the best ways to determine the proper solution for pain relief.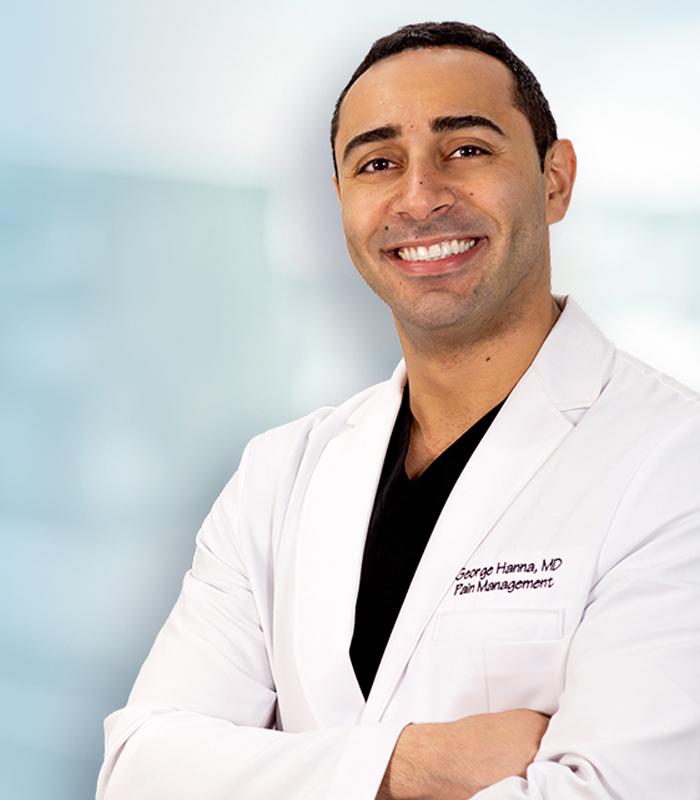 George Hanna
Harvard Medical School
Director of Pain Management
Dr. George Hanna is a nationally recognized pain management specialist and Double Board Certified in anesthesiology and pain management medicine. Dr. Hanna is currently available at Pain Treatment Specialists in Manhattan and Clifton, NJ. He is now accepting most major medical insurances, including Medicare.
Shane J. Volney
Harvard Medical School
NY & NJ PAIN SPECIALIST
Dr. Volney is double board certified in Anesthesiology and Pain Medicine by the American Board of Anesthesiology. He is currently seeing patients at our Pain Treatment Center in Manhattan and Clifton, New Jersey. Most pain treatments are covered by all major medical insurances and Medicare.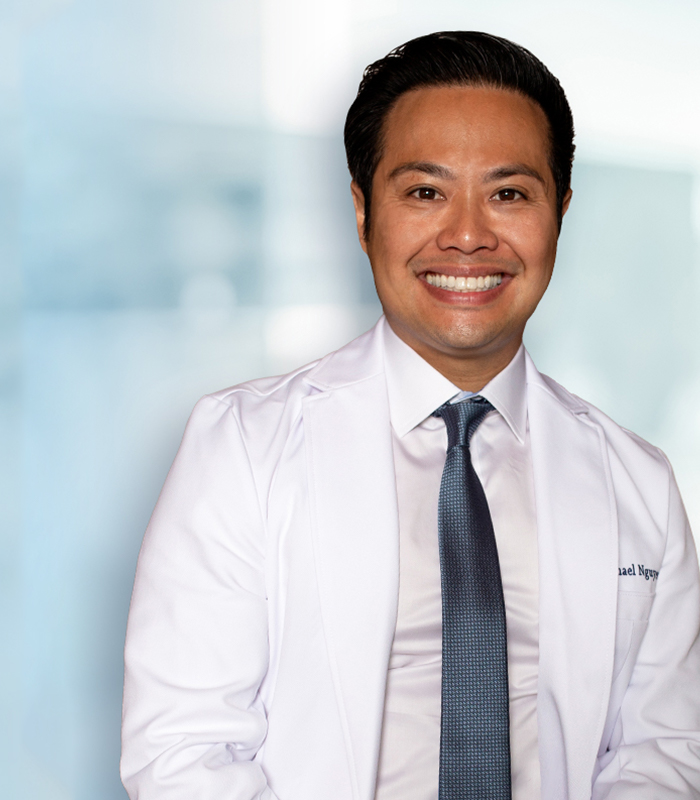 Michael Nguyen
Harvard Medical School
NY & NJ Pain Specialist
Dr. Michael Nguyen is world renowned in Pain Medicine. Dr. Nguyen completed his residency and advanced Pain fellowship training at Harvard Medical School. During his tenure at Harvard, Dr. Nguyen was awarded the "Mentor of the Year" and also "Teacher of the Year" award.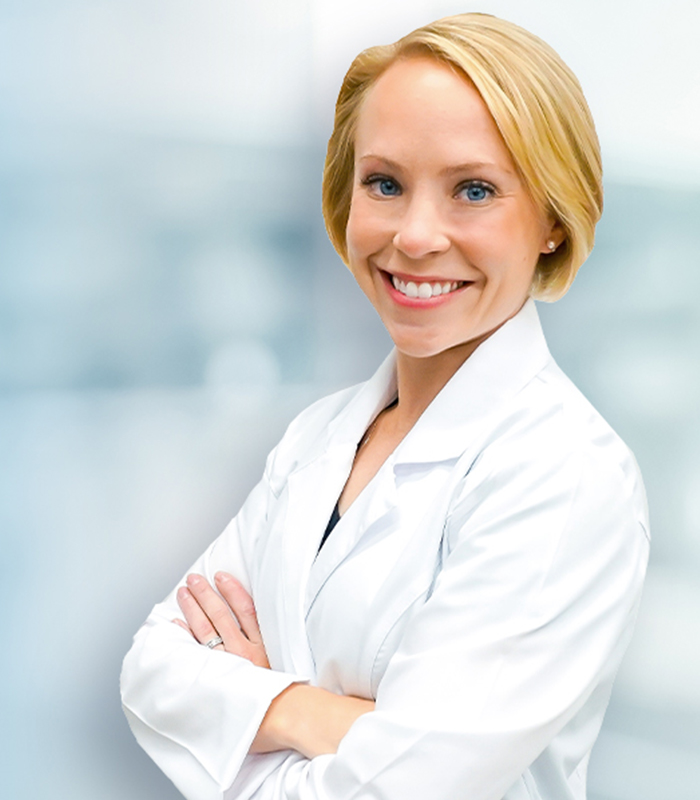 Dr. Laura Lombardi
Harvard Medical School
NJ PAIN SPECIALIST
Dr. Lombardi specializes in the treatment of back, neck, and joint pain. By using a range of minimally invasive modalities as well as advanced procedures, she helps patients achieve a pain free life without the need for surgery. Dr. Lombardi will be offering her pain treatment services in Clifton, New Jersey.
Suffering from Neck Pain in Paramus? Find Relief at Pain Treatment Specialists
ultima modifica:
2021-05-30T12:10:49-04:00
da