Looking for Neck Pain Treatment Near Me? Contact Pain Treatment Specialists for Neck Pain Relief
Neck pain affects most people from time to time. Some days you wake up and realize that you must have slept in an awkward position, since your neck now feels stiff and tight. After searching "what to do for a stiff neck" you see that a nice hot shower combined with some aspirin is a common at-home treatment. Lo and behold… by the end of the day your neck pain was gone and your range of motion restored. However, when your neck pain persists for a few days or weeks, it's time to find neck pain treatment in your area. Chronic neck pain may indicate a more serious underlying issue that needs professional medical advice.
At Pain Treatment Specialists, our team of neck pain doctors know how to relieve neck pain with minimally invasive treatments. Their pain treatments focus on the most conservative pain treatments for neck pain relief that provide long-lasting results. As the top head and neck clinic in the NYC/northern NJ area, their patient care is consistently 5-star rated. Schedule a consultation at one of our state-of-the-art neck pain clinics and see how our pain doctors effectively eliminate your neck pain.
Who Offers the Best Neck Pain Treatment Near Me?
If you search for "head clinic near me" or "best back treatment near me", how do you properly evaluate the results? First, look for doctors who utilize pain management for neck pain instead of surgery. In most cases, neck surgery is easily avoided through more conservative treatments. Secondly, look at the pain doctors' qualifications. You want a doctor who is board certified, and also possesses extensive experience in anesthesiology and interventional pain medicine. These fields require additional training in the body's nervous system and joints. Finally, look up the pain doctors' patient reviews. A knowledgeable doctor who is difficult to talk to is often reflected in patient reviews.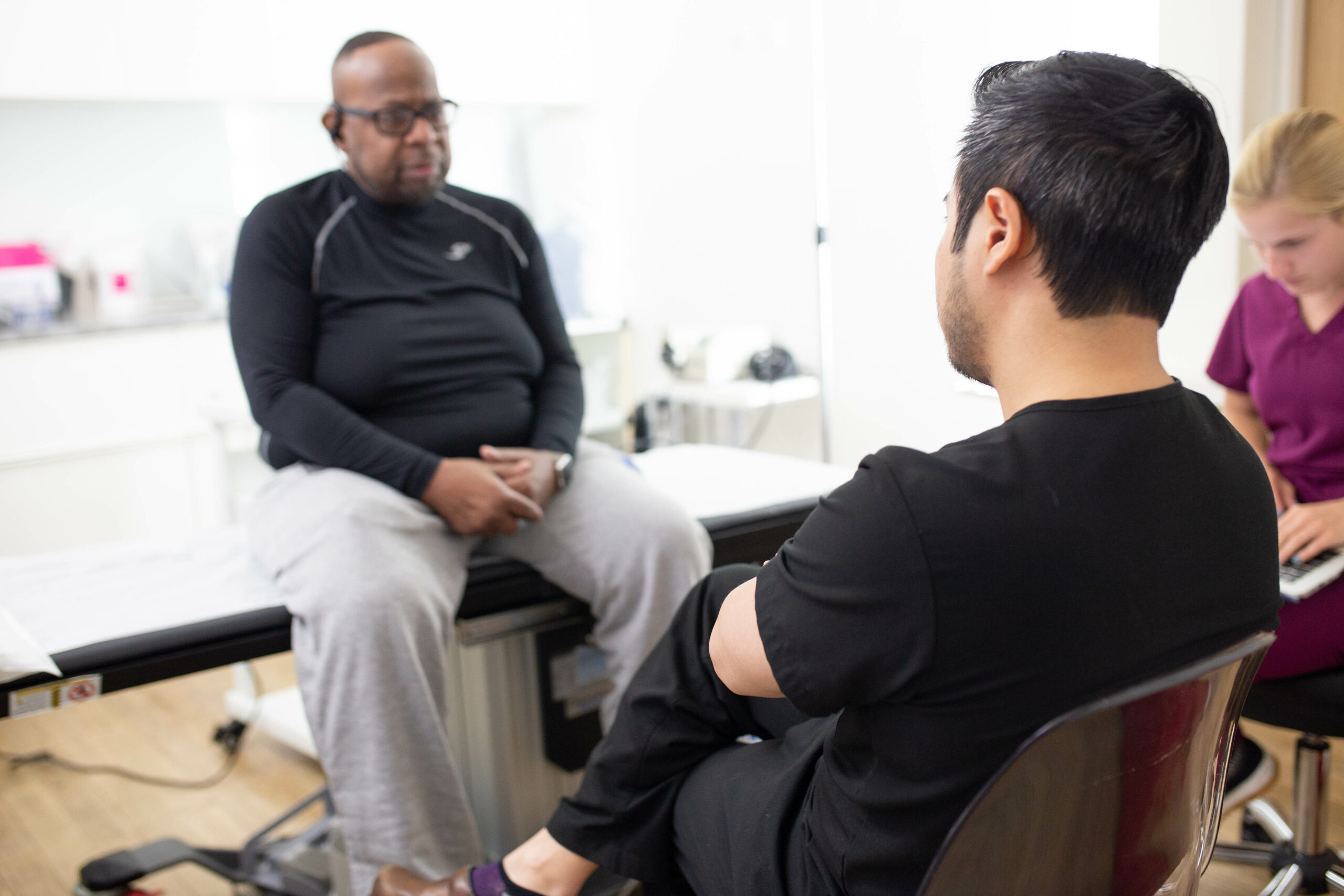 If you're looking for the best neck pain treatment in your area, you've found them at Pain Treatment Specialists. Let's take a look at how they meet the criteria for searching for a pain doctor:
Do they utilize pain management treatments? Yes! Our neck pain doctors do not consider surgery of any kind unless it is medically necessary. They prefer to explore the most conservative neck pain treatments first to find an effective solution.
Are their doctors board certified with additional training? Absolutely! For example, Dr. Laura Lombardi is double board certified in pain medicine and anesthesiology. She also completed an interventional pain medicine fellowship at Harvard. Additionally, she is skilled at fluoroscopic-guided treatments, which allow her to utilize a special x-ray that precisely identifies the exact area of your neck pain.
Are their neck and back pain doctors highly rated? All of Pain Treatment Specialists' patient reviews are 5 stars. One recent review says, "After meeting with Dr. George Hanna, I felt like I could take control of my life again. Now I know what it is like to have a doctor who is personable, knowledgeable, patient, and caring."
Book an appointment at Pain Treatment Specialists and meet with our nationally recognized team of neck pain specialists. Our neck pain treatments are often covered by your insurance, and are performed at our sparkling clean pain clinics.
What is the Best Neck Pain Treatment for Me?
The team at Pain Treatment Specialists customize treatment plans for each patient. This is because your neck pain may be caused by a variety of factors. Depending on the source of your neck pain, your pain management plan may vary. At our pain clinics, we offer the following neck pain treatments:
Trigger Point Injections: Overuse of specific muscles in your upper back can create deep knots of connective tissue. This makes it difficult for you to turn your head or look up and down. A trigger point injection releases these tense muscle knots with a combination of a local anesthetic and a powerful corticosteroid.
Cervical Epidural Steroid Injection: Patients who suffer from herniated discs or spinal stenosis often find tremendous pain relief from this procedure. Given in the epidural space of your spine, this treatment relieves pain in your neck, shoulders, and back.
Cervical Facet Block Injection: Your neck pain doctor targets specific facet joints in your cervical spine and uses a local anesthetic to block the pain. This neck pain treatment is mostly used for patients who suffer from arthritis.
Physical Therapy:  Your physical therapist works in conjunction with your neck pain doctor to treat the underlying cause of your neck pain. During your PT sessions, your physical therapist uses specific stretches and therapies to increase your neck's range of motion and decrease pain and stiffness. They can also provide injury relief if your neck pain is related to an accident or fall.
If you're not sure what to do for a stiff neck, contact the neck pain experts at Pain Treatment Specialists.
How to Get Rid of Neck Pain At Home
First, an ice pack helps reduce pain and swelling in your neck. You can alternate with a heating pad in 20-minute intervals to improve your range of motion. Over-the-counter medicines such as aspirin or ibuprofen also help calm a stiff neck. A massage is also an excellent tool for stress relief and working out knots or muscles in your upper back, shoulders, and neck. If you find that you're consistently waking up with a sore neck, invest in pillows that are specifically designed for neck support.
Contact Pain Treatment Specialists and find relief from your stiff and sore neck. Our team of nationally recognized neck pain doctors are highly regarded because of their extensive training in interventional pain medicine, as well as their compassionate bedside manners.
Book a Consultation
Scheduling a consultation with one of our pain treatment specialists is one of the best ways to determine the proper solution for pain relief.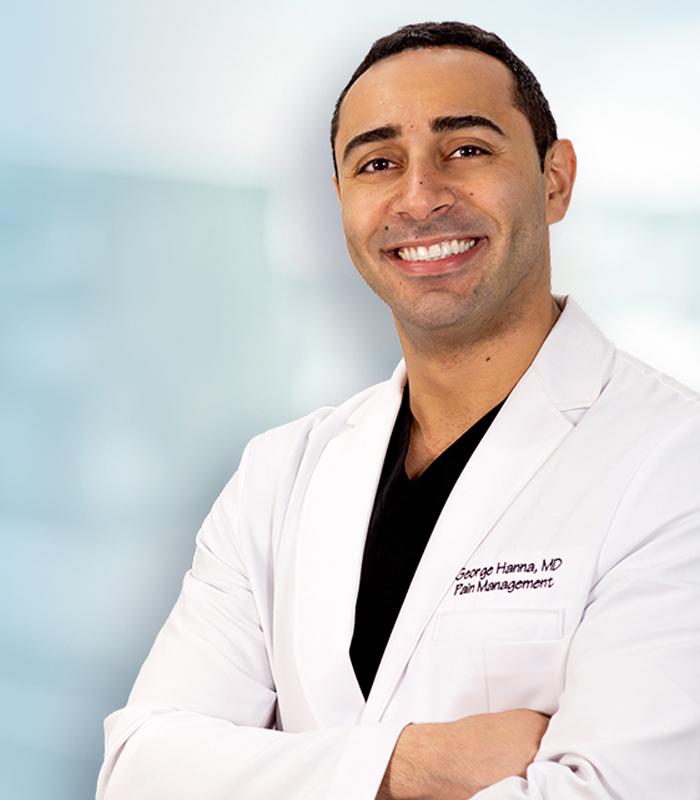 George Hanna
Harvard Medical School
Director of Pain Management
Dr. George Hanna is a nationally recognized pain management specialist and Double Board Certified in anesthesiology and pain management medicine. Dr. Hanna is currently available at Pain Treatment Specialists in Manhattan and Clifton, NJ. He is now accepting most major medical insurances, including Medicare.
Shane J. Volney
Harvard Medical School
NY & NJ PAIN SPECIALIST
Dr. Volney is double board certified in Anesthesiology and Pain Medicine by the American Board of Anesthesiology. He is currently seeing patients at our Pain Treatment Center in Manhattan and Clifton, New Jersey. Most pain treatments are covered by all major medical insurances and Medicare.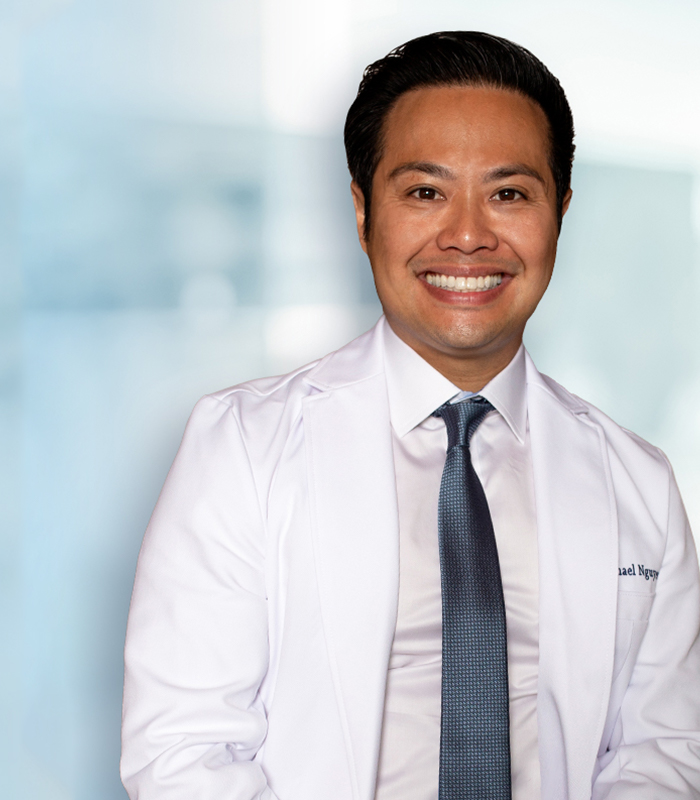 Michael Nguyen
Harvard Medical School
NY & NJ Pain Specialist
Dr. Michael Nguyen is world renowned in Pain Medicine. Dr. Nguyen completed his residency and advanced Pain fellowship training at Harvard Medical School. During his tenure at Harvard, Dr. Nguyen was awarded the "Mentor of the Year" and also "Teacher of the Year" award.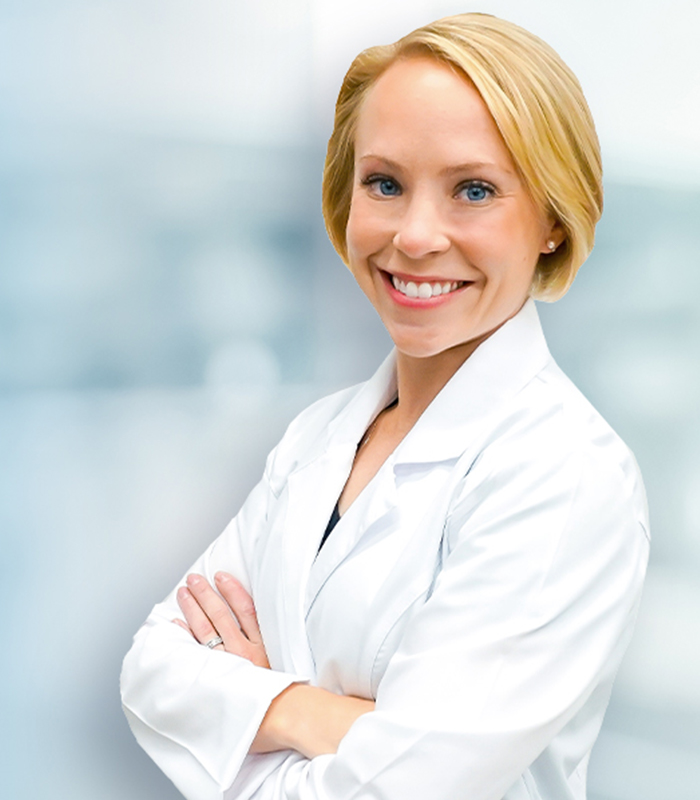 Dr. Laura Lombardi
Harvard Medical School
NJ PAIN SPECIALIST
Dr. Lombardi specializes in the treatment of back, neck, and joint pain. By using a range of minimally invasive modalities as well as advanced procedures, she helps patients achieve a pain free life without the need for surgery. Dr. Lombardi will be offering her pain treatment services in Clifton, New Jersey.
Looking for Neck Pain Treatment Near Me? Contact Pain Treatment Specialists for Neck Pain Relief
ultima modifica:
2022-07-27T22:33:27-04:00
da