6 Ways a Pain Doctor in Hackensack Helps You Heal
Start with a Pain Doctor That Specializes in Pain
Pain is a pest. It invades your body and often consumes your thoughts and emotions. While many doctors try to treat pain, pain specialists know just how layered it can be. It's not enough to ice and elevate if your pain stems from a compressed nerve root or herniated disks. That's why the board certified pain experts at Pain Treatment Specialists near Hackensack use multiple modalities to treat your pain comprehensively.
Some doctors prescribe pain treatments without certification in pain management. Our doctors hold multiple certifications, in addition to extensive training in treating pain. We use advanced pain management techniques to customize your treatment with the latest tools available. We help you avoid unnecessary surgery and narcotics by using minimally invasive procedures. In addition to innovative technology, we provide compassion and connection- following up on your progress and walking alongside you through the process.
If you're in need of a pain doctor in Hackensack, choose one that specializes in pain. If you've already tried several treatments to no avail, your current doctor may not be certified in pain treatment. Always ask about their certifications and experience with your specific condition. Learn their philosophy on things like narcotics and elective surgeries before you accept what they recommend. Some seek to treat the symptom without addressing the source. At Pain Treatment Specialists, our healing starts at the root of the problem and extends to the varied pain manifestations in your body. Read on to see 6 ways we provide complete relief.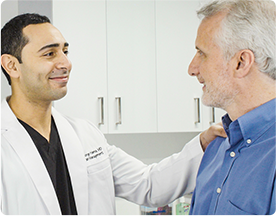 6 Ways the Doctors at Pain Treatment Specialists Heal Pain
Undivided Attention- Pain is often complex, so at Pain Treatment Specialists, we spend time getting to know your medical history. We don't rush to prescribe a generic solution without understanding your personal experience. We pay attention to what you've already tried and help you understand why it didn't work. Then we create a plan you're comfortable with for fast relief.
Calming Fears- Pain is scary. Thoughts run through your head, like: Why does it hurt so much? Why won't it go away? Is it something serious? What if I need surgery? Will my treatment hurt? At Pain Treatment Specialists, we help relieve your fears. We find the source of pain quickly to answer those questions running through your mind. Our treatments are gentle and non-invasive, preventing surgery in many cases. When you know what's causing the pain and how soon it will end, fear lessens, which in turn, lessens your perception of pain. We seek to allay those fears as quickly as possible.
Thorough Investigation- A patient's description of pain is essential, but sometimes, so are tests and imaging. Some doctors diagnose based on patient explanation without digging deeper. That's one reason many patients get unsatisfactory pain relief. A headache can stem from countless things, so it's imprudent to treat all chronic headaches with pain medication. At Pain Treatment Specialists, we review prior tests and conduct further diagnostic testing if needed.
Ivy League Expertise- All of our doctors graduated from Ivy League schools and sought additional Ivy League training. Our doctors are highly-acclaimed speakers, instructors, authors, and experts on pain. In fact, patients come from around the world for our incomparable pain solutions. We have access to the most groundbreaking treatments and love healing patients without surgery.
Patient-Centered Care- Many physicians don't have time to prioritize each patient. But our doctors love learning about your condition and providing you relief. We're passionate about helping as many patients as possible, so we accept most forms of insurance and strive to make treatment affordable. We create relationships with each patient that lasts even after you're pain-free.
Multiple Treatment Modalities- Pain treatment is not one-size-fits-all. We offer the full spectrum of safe solutions, including non-narcotic pain medicines, non-invasive procedures, injections, and nerve stimulation. We select the best treatment for you from our wealth of innovative options. 
The Multiple Treatment Modalities at Pain Treatment Specialists
Do you suffer from neck pain, back pain, joint pain, or headaches? Are your hips, wrists, shoulders, knees, or elbows causing you pain? How about jaw pain, ankle pain, or foot pain? No matter what kind of pain you endure, the physicians at Pain Treatment Specialists want to relieve it. We specialize in both acute and chronic pain throughout the body and have extensive experience in resolving painful conditions. If you've been avoiding a pain specialist for fear they'll recommend surgery or narcotics, you can trust the doctors at Pain Treatment Specialists who use cutting edge treatments to avoid both.
Each type of pain can be caused by many things. Back pain, for example, is caused by lumbar herniated discs, degenerative disc disease, facet joint dysfunction, sacroiliac joint dysfunction, spinal stenosis, spondylolisthesis, spinal osteoarthritis, or spinal deformity, just to name a few. While some people's pain can be resolved with lifestyle choices like weight loss or proper posture, many patients arrive at a pain specialist with more complex conditions. Our treatment plans address multiple kinds of pain.
For back pain, we offer Epidural Steroid Injections, Facet Joint Injections, Lumbar Radiofrequency Ablation, and Spinal Cord Stimulation (Nerve Stimulation or Neuromodulation), as well as safe medications and recommendations for physical therapy and supplemental remedies. If any of those words sound foreign to you, rest assured that they provide non-invasive relief quickly and with minimal discomfort.
For each pain location throughout your body, we offer a similarly extensive list of treatment options. Our doctors go to great lengths to explain each procedure and keep you comfortable before, during, and after treatment, which in many cases, is just a few minutes! We want you back on your feet as swiftly as possible, living a life that's pain-free. Our award-winning doctors seek to provide compassionate care with comprehensive relief and minimal risk. Don't settle for anything less in a pain doctor in Hackensack, NJ. Visit the authority on pain, Pain Treatment Specialists, next to the Fette Kia dealership in Clifton.
Book a Consultation
Scheduling a consultation with one of our pain treatment specialists is one of the best ways to determine the proper solution for pain relief.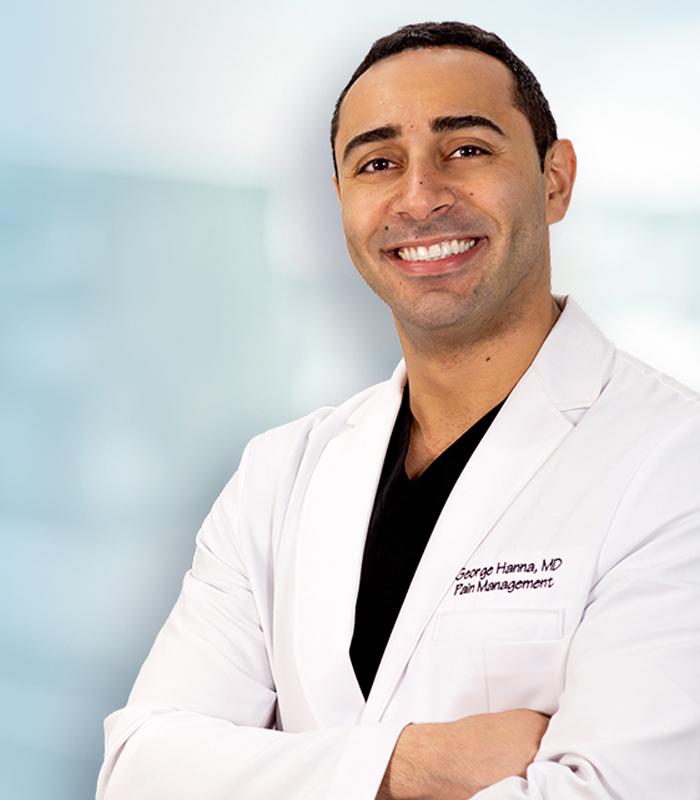 George Hanna
Harvard Medical School
Director of Pain Management
Dr. George Hanna is a nationally recognized pain management specialist and Double Board Certified in anesthesiology and pain management medicine. Dr. Hanna is currently available at Pain Treatment Specialists in Manhattan and Clifton, NJ. He is now accepting most major medical insurances, including Medicare.
Shane J. Volney
Harvard Medical School
NY & NJ PAIN SPECIALIST
Dr. Volney is double board certified in Anesthesiology and Pain Medicine by the American Board of Anesthesiology. He is currently seeing patients at our Pain Treatment Center in Manhattan and Clifton, New Jersey. Most pain treatments are covered by all major medical insurances and Medicare.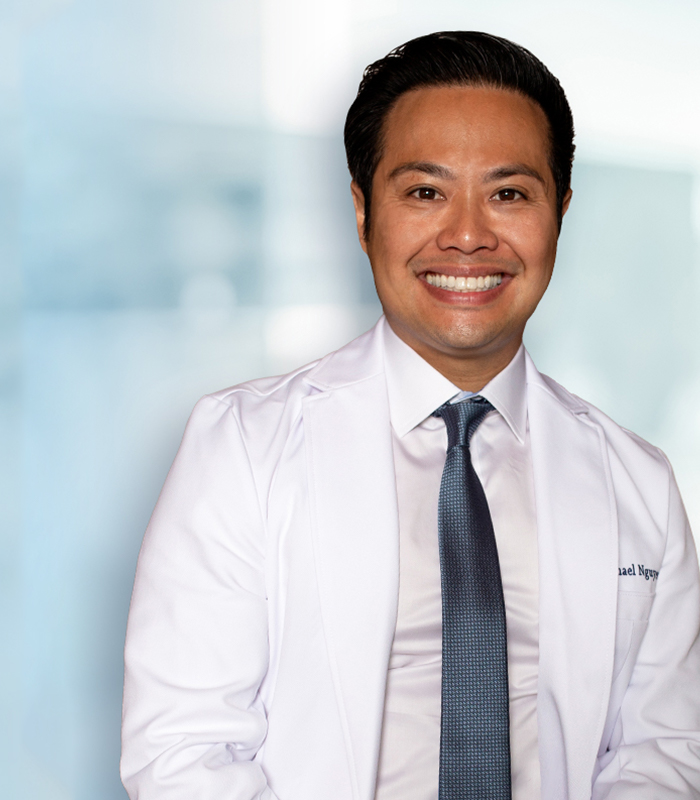 Michael Nguyen
Harvard Medical School
NY & NJ Pain Specialist
Dr. Michael Nguyen is world renowned in Pain Medicine. Dr. Nguyen completed his residency and advanced Pain fellowship training at Harvard Medical School. During his tenure at Harvard, Dr. Nguyen was awarded the "Mentor of the Year" and also "Teacher of the Year" award.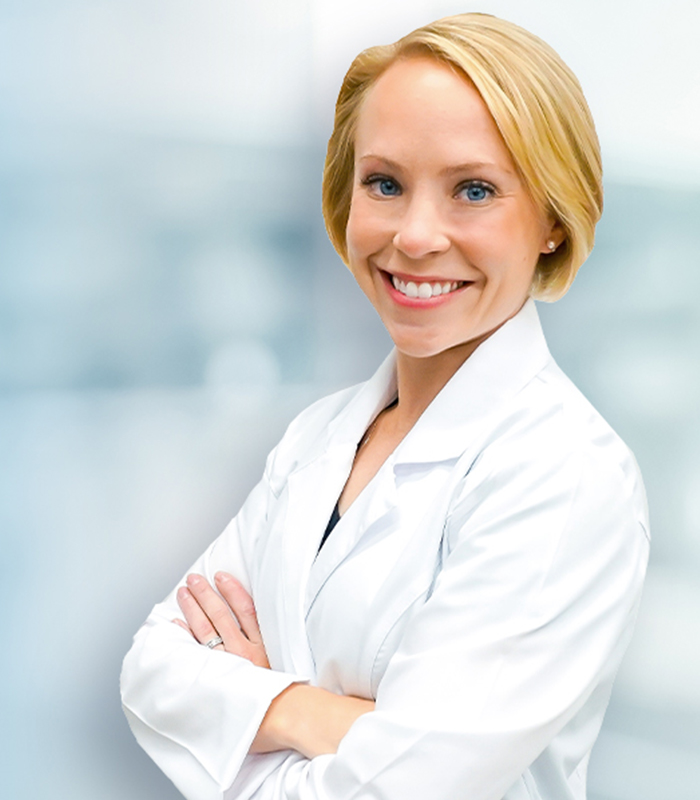 Dr. Laura Lombardi
Harvard Medical School
NJ PAIN SPECIALIST
Dr. Lombardi specializes in the treatment of back, neck, and joint pain. By using a range of minimally invasive modalities as well as advanced procedures, she helps patients achieve a pain free life without the need for surgery. Dr. Lombardi will be offering her pain treatment services in Clifton, New Jersey.
6 Ways a Pain Doctor in Hackensack Helps You Heal
ultima modifica:
2020-04-05T10:40:22-04:00
da