The Best Pain Doctor NYC | Advice From A Top Medical Group
The Top Pain Doctor NYC | Harvard Trained Pain Doctors
If you're looking for a leading pain doctor in new york, then we can help you. Pain doctors are specialists in pain care and provide the latest techniques in interventional pain medicine to help patients. A top pain and injury specialist will combine regenerative medicine with a holistic approach to pain care to ensure that you are receiving treatment that maximizes health and minimizes risk. For example, a leading back doctor nyc will provide the best back pain treatment nyc by advocating the use of minimally invasive medical procedures that diagnose and treat your back pain without invasive surgeries or excessive use of narcotics.
Nowadays, many pain physicians ny rely on invasive surgeries and long-term use of narcotics, NSAIDs and opioids to combat pain. However, top rated pain management doctors believe in using minimally invasive techniques because surgery is not always necessary and has many associated risk factors. For example, problems with anesthesia, wound infections, blood clots and lengthy recovery periods are common risk factors to consider before committing to surgery. A top back specialist nyc shouldn't solely rely on surgery and NSAIDs/ narcotics due to the negative side effects.
Our team provides an extremely comprehensive list of non-surgical treatments that involve the latest techniques in regenerative medicine. Our clinic houses the best state of the art facilities in New York City.
The best back pain doctor nyc utilizes a treatment program that consists of R.I.C.E. (rest, ice, compression, elevation) in conjunction with a minimally invasive, conservative treatment option that avoids risky surgeries and subsequently promotes health.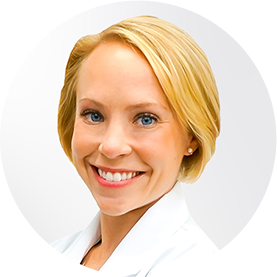 If you're looking for the best back pain specialist nyc or have another type of functional pain, then let's take a look at some leaders in the field of pain medicine. The following pain management specialists are based at a top pain and injury center in the Big Apple. They are all Harvard trained, board certified pain doctors. These pain doctors advocate using minimally invasive techniques to treat pain and are the top pain specialists in new york city, new york.
Dr Namrata Khimani
Dr Khimani is highly experienced in pain management nyc. She is an expert in using the latest techniques in interventional pain medicine and is particularly well known for treating low back pain and knee pain. Dr Khimani graduated from Harvard Medical School and is one of a few select doctors who has achieved triple board certification.
Dr George Hanna
Dr Hanna is a leader in ny pain management. He is experienced in Anesthesiology, Pain Medicine and Interventional Pain Management. Dr Hanna has achieved double board certification and is a graduate of Harvard Medical School. Upon graduation, Dr Hanna also worked as a Clinical Instructor of Anesthesia at Harvard. He has been appointed Medical Director of Pain Management as well as being Chairman of Anesthesiology and Pain Management at Chilton Medical Center. Dr Hanna is especially known for using non-surgical treatments for spine pain and joint pain.
Dr Michael Nguyen
Dr Nguyen regularly welcomes patients from around the world and is at the frontline of regenerative medicine. Many of the treatments available today are a result of Dr Nguyen's pioneering work! As an internationally recognized doctor, Dr Nguyen has achieved triple board certification and is a top rated pain management doctor in nyc.
Dr Laura Lombardi
Dr Lombardi is one of the top chronic pain doctors and pain physicians ny. She is a Harvard alumni and has achieved double board certification. She is a leader in Anesthesiology and Pain Medicine and spends time getting to know her patients. Dr Lombardi is committed to medical academia and regularly contributes to medical textbooks and attends conferences. She is passionate about using interventional pain medicine to treat back pain and knee pain.
Dr Shane Volney
Dr Volney is one of the leading specialists in pain care and has achieved double board certification. He is a leader in Anesthesiology and Pain Medicine and was appointed Clinical Instructor of Anesthesiology, Palliative Care and Pain Medicine at Harvard Medical School. Dr Volney is well known for spending time with his patients to ensure he tailors his treatment approach to the needs of each individual. He is passionate about improving overall general well-being and is committed to using minimally invasive techniques. In particular, Dr Volney uses prp treatment for knee pain and neurostimulation for back and leg pain.
Top Pain Management Specialist Credentials
If you have acute or chronic pain, then it's important to consider the credentials of your pain management specialist before visiting a pain and injury center. Pain doctors are experienced in treating a range of functional pain complaints, such as long-term back pain, hip problems, neck pain, knee issues and general chronic and acute problem areas.
It is highly recommended that you seek medical advice for your pain complaint. This is because your pain doctor needs to take a medical history, complete a physical examination and order blood tests/ scans. A top pain management specialist nyc must rule out other underlying health conditions and provide an accurate diagnosis and subsequent treatment plan to suit your lifestyle requirements.
A top pain specialist nyc will:
Have board certification – this shows that your pain doctor has achieved the highest possible levels of medical training by passing rigorous examinations. Board certification demonstrates exceptional medical knowledge and a commitment to medical training to improve patient outcomes.
Be Ivy League trained – achieving a medical degree from a top university such as Harvard Medical School shows that your pain doctor has achieved exceptional medical training from a prestigious institution that is committed to the continual advancement of medical techniques and education.
Provide minimally invasive procedures – minimizing risk and promoting healthy options are at the heart of a pain doctor. Administering the latest minimally invasive techniques in regenerative medicine demonstrates your pain doctor's commitment to maximizing your health and avoiding risky and unnecessary surgeries. Steroid injections, prp treatments and genicular nerve blocks are some examples of the many treatments available.
Be friendly and welcoming – pain management specialists understand that you might be worried about your pain. That's why they spend time with their patients to understand the pain complaint and answer any worries or concerns that may arise. Pain doctors believe in upholding healthy patient-doctor relationships.
Provide state of the art facilities – clean and modern facilities with access to the latest minimally invasive treatments ensures patients are as comfortable as possible.
At The Pain Treatment Specialists, you can be rest assured that you are receiving exceptional levels of patient care. Our friendly and welcoming staff are all Harvard alumni with a wealth of knowledge and experience in maximizing your health without invasive surgeries or use of narcotics.
Our state of the art facility is a Center of Excellence and welcomes international athletes from around the world. We are conveniently located in the heart of New York City near Bryant Park.
Book a Consultation
Scheduling a consultation with one of our pain treatment specialists is one of the best ways to determine the proper solution for pain relief.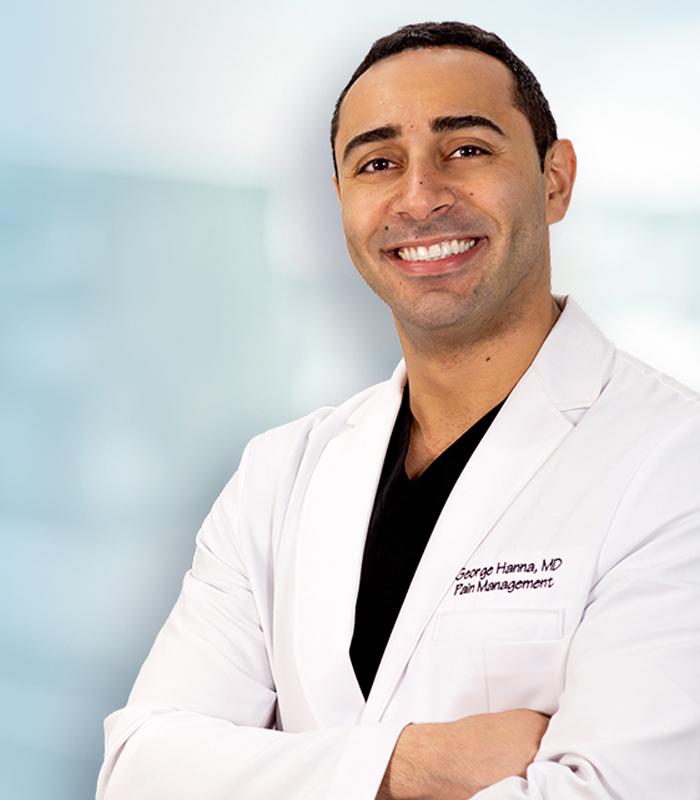 George Hanna
Harvard Medical School
Director of Pain Management
Dr. George Hanna is a nationally recognized pain management specialist and Double Board Certified in anesthesiology and pain management medicine. Dr. Hanna is currently available at Pain Treatment Specialists in Manhattan and Clifton, NJ. He is now accepting most major medical insurances, including Medicare.
Shane J. Volney
Harvard Medical School
NY & NJ PAIN SPECIALIST
Dr. Volney is double board certified in Anesthesiology and Pain Medicine by the American Board of Anesthesiology. He is currently seeing patients at our Pain Treatment Center in Manhattan and Clifton, New Jersey. Most pain treatments are covered by all major medical insurances and Medicare.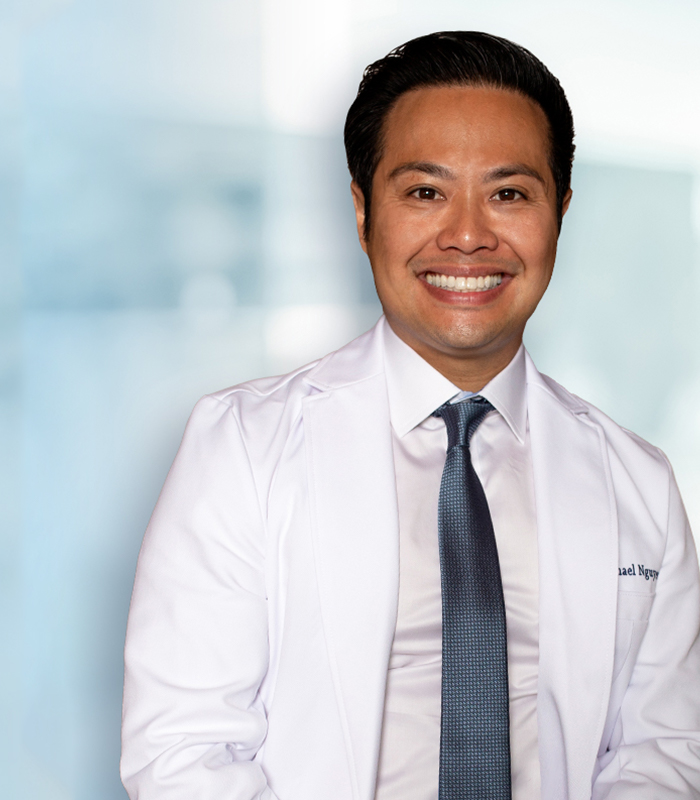 Michael Nguyen
Harvard Medical School
NY & NJ Pain Specialist
Dr. Michael Nguyen is world renowned in Pain Medicine. Dr. Nguyen completed his residency and advanced Pain fellowship training at Harvard Medical School. During his tenure at Harvard, Dr. Nguyen was awarded the "Mentor of the Year" and also "Teacher of the Year" award.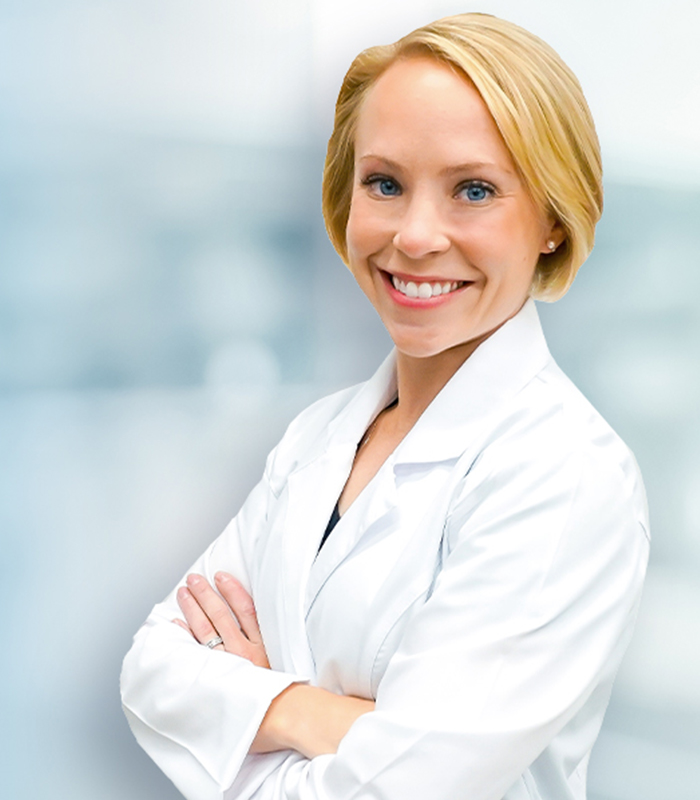 Dr. Laura Lombardi
Harvard Medical School
NJ PAIN SPECIALIST
Dr. Lombardi specializes in the treatment of back, neck, and joint pain. By using a range of minimally invasive modalities as well as advanced procedures, she helps patients achieve a pain free life without the need for surgery. Dr. Lombardi will be offering her pain treatment services in Clifton, New Jersey.
The Best Pain Doctor NYC | Advice From A Top Medical Group
ultima modifica:
2020-04-05T09:42:17-04:00
da