A Nationally Recognized Pain Dr. in New Jersey Reveals How to Manage Chronic Painful Conditions
Sudden changes in weather can often trigger chronic painful conditions like osteoarthritis or joint pain into overdrive. When you were younger, hearing older relatives say that their bones knew when it was going to rain made you scratch your head. Now, living with your own chronic pain condition you know exactly what they are talking about! Living with chronic pain and managing it on a daily basis is tiring, and when it flares up your life is exhausting. Instead of trying to work around your chronic pain condition, why not find a pain doctor in New Jersey who is able to find solutions without using surgery.
At Pain Treatment Specialists, our highly trained pain doctors use minimally invasive treatments for chronic pain. With several locations in northern NJ, it's easy to schedule an appointment at one of our conveniently located pain clinics. Our Harvard-trained pain doctors use cutting-edge pain medicine treatments like steroid injections, nerve blocks, and platelet-rich plasma therapy in order to treat your chronic pain at its source. You don't have to feel alone when trying to manage your chronic pain, and can trust the highly-rated pain doctors at Pain Treatment Specialists to customize a treatment plan that works for you.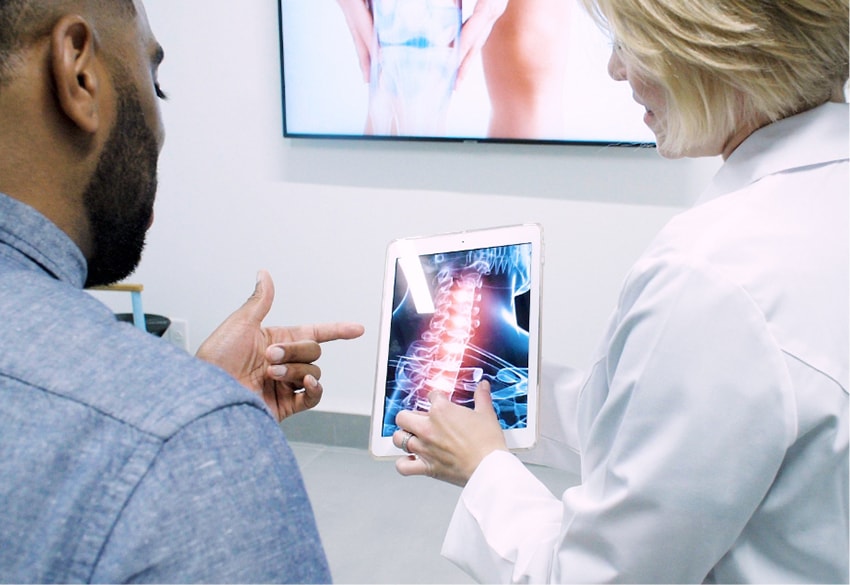 What Can I Expect During My Visit to a Pain Dr. in New Jersey?
If you've never been to a pain doctor before, you might be unsure about what to expect. Visiting Pain Treatment Specialists is an easy experience from start to finish, with the end result being that your chronic pain condition feels better after your visits. From the first time you schedule an appointment at a pain doctor in New Jersey,  you're paired with a personal concierge. This person verifies your insurance information and also schedules your upcoming appointments at our pain management center. When you arrive at our pain clinic, you're greeted by our friendly front-end staff and have just a brief wait in our comfortable and modern waiting room. Then you're escorted back to our private consultation area where you'll meet with one of our board certified pain doctors for your appointment. Our pain doctors give you plenty of time to explain the ways that chronic pain is affecting your life. After this discussion, your pain doctor in New Jersey completes a physical examination that includes gently palpating the area affected and assessing its range of motion. If needed, additional images are ordered in order to rule out a more serious injury. Finally, your highly trained pain doctor provides your diagnosis and treatment plan for managing pain, which includes cutting-edge, minimally invasive pain treatments.
Your personal concierge then schedules your next pain treatment, where you'll take the next steps to begin feeling better. At Pain Treatment Specialists, our goal is your complete satisfaction when treating chronic, painful conditions. This is why we aim to make every patient's appointment seamless from start to finish.
What are the Symptoms of Acute and Chronic Painful Conditions?
Acute pain is the result of an accident, injury, or fall. You can identify the exact action or event that caused your pain, since it wasn't present before that time. For example, if you're in a car accident and bang your elbow against the door, you might have fractured your elbow or damaged your joint. Before the accident, your elbow never bothered you. After the accident, you're suffering from acute pain that prevents you from fully extending your arm. Symptoms of acute pain include intense, sharp pain and immediate swelling.
Chronic pain is defined as pain that lasts for 2 months or longer. Stiff or sore joints, chronic lower back pain, sciatica, or osteoarthritis are all considered chronic pain conditions. For example, sciatica is caused by pressure on the sciatic nerve, which runs along your lower back, through your hips, and into your legs. When this nerve is irritated due to a bulging or herniated disc, your lower back feels intense, sharp pain.
No matter the cause of your pain, the board-certified pain doctors at Pain Treatment Specialists have an effective pain treatment for you. Schedule an appointment at one of our pain management centers in northern NJ and find effective ways to manage your pain.
Who are the Best Pain Doctors in New Jersey?
The pain doctors at Pain Treatment Specialists are all carefully vetted to ensure the highest degree of professionalism, bedside manner, and experience treating chronic pain conditions. One of our nationally recognized pain doctors is Dr. George Hanna, who is the former Director of Pain Innovations and Technology at Harvard, where he was also a Clinical Instructor for several years. Dr. Hanna regularly authors textbook chapters on the latest advances in pain medicine and pain management, and consults with his colleagues to discover cutting-edge pain treatments. Perhaps Dr. Hanna's most important quality as a pain doctor is how he treats his patients. He consistently receives 5-star reviews, and his patients feel valued, listened to, and cared for.
Dr. Laura Lombardi completed her interventional pain management fellowship at Harvard, and is an expert in fluoroscopic-guided pain treatments. At her pain clinics in northern NJ, Dr. Lombardi uses this special type of x-ray to isolate and treat chronic pain conditions with targeted pain medicine treatments. As a former Division 1 athlete, Dr. Lombardi understands how managing pain is essential for continuing athletic training, as well as normal daily activities. Her patient reviews are also consistently 5-stars, where her clients note her kindness and knowledge of pain medicine.
Book an appointment at Pain Treatment Specialists and find effective, long-lasting relief from your pain condition. With locations in Paramus, West Orange, Clifton, and Woodland Park, our team of Harvard-trained pain doctors in New Jersey look forward to helping you live your best life.
Book a Consultation
Scheduling a consultation with one of our pain treatment specialists is one of the best ways to determine the proper solution for pain relief.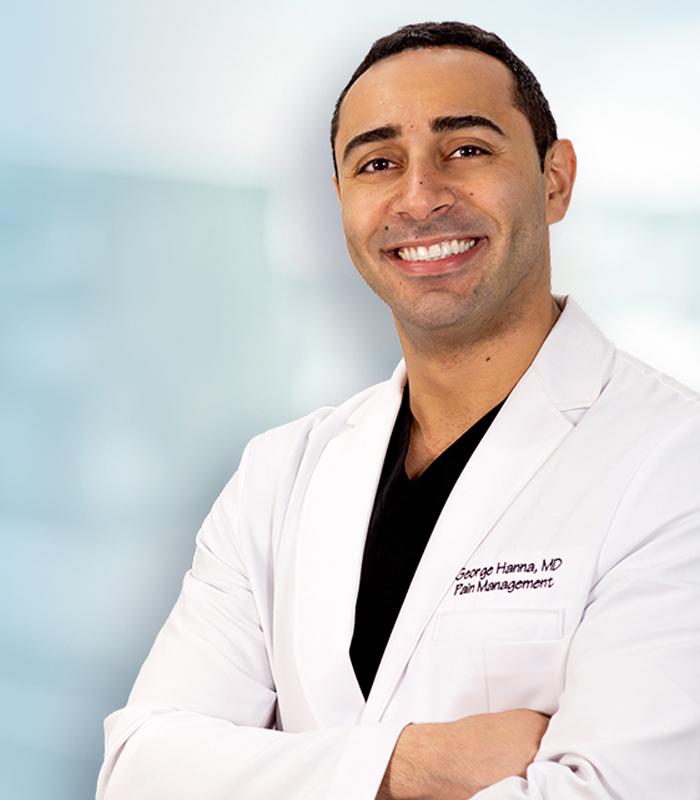 George Hanna
Harvard Medical School
Director of Pain Management
Dr. George Hanna is a nationally recognized pain management specialist and Double Board Certified in anesthesiology and pain management medicine. Dr. Hanna is currently available at Pain Treatment Specialists in Manhattan and Clifton, NJ. He is now accepting most major medical insurances, including Medicare.
Shane J. Volney
Harvard Medical School
NY & NJ PAIN SPECIALIST
Dr. Volney is double board certified in Anesthesiology and Pain Medicine by the American Board of Anesthesiology. He is currently seeing patients at our Pain Treatment Center in Manhattan and Clifton, New Jersey. Most pain treatments are covered by all major medical insurances and Medicare.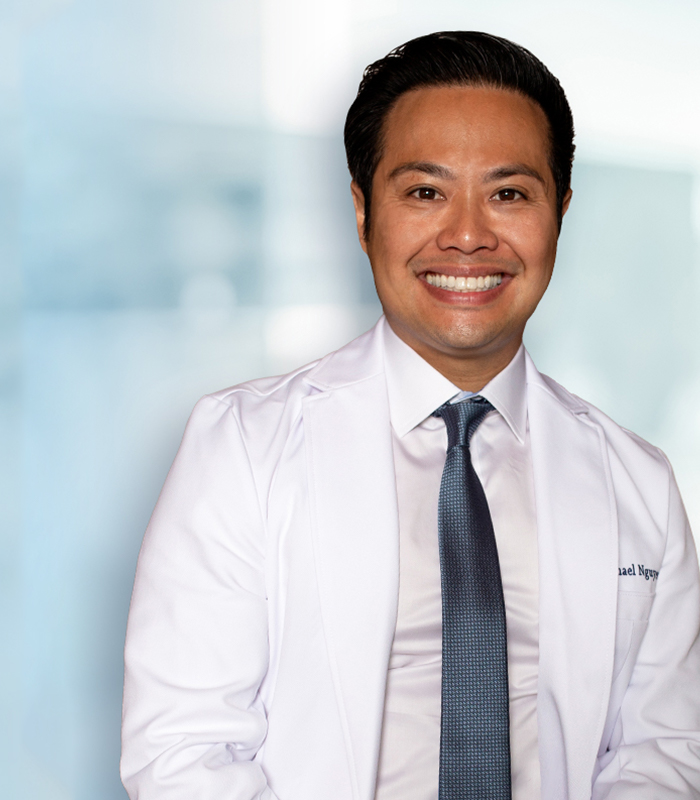 Michael Nguyen
Harvard Medical School
NY & NJ Pain Specialist
Dr. Michael Nguyen is world renowned in Pain Medicine. Dr. Nguyen completed his residency and advanced Pain fellowship training at Harvard Medical School. During his tenure at Harvard, Dr. Nguyen was awarded the "Mentor of the Year" and also "Teacher of the Year" award.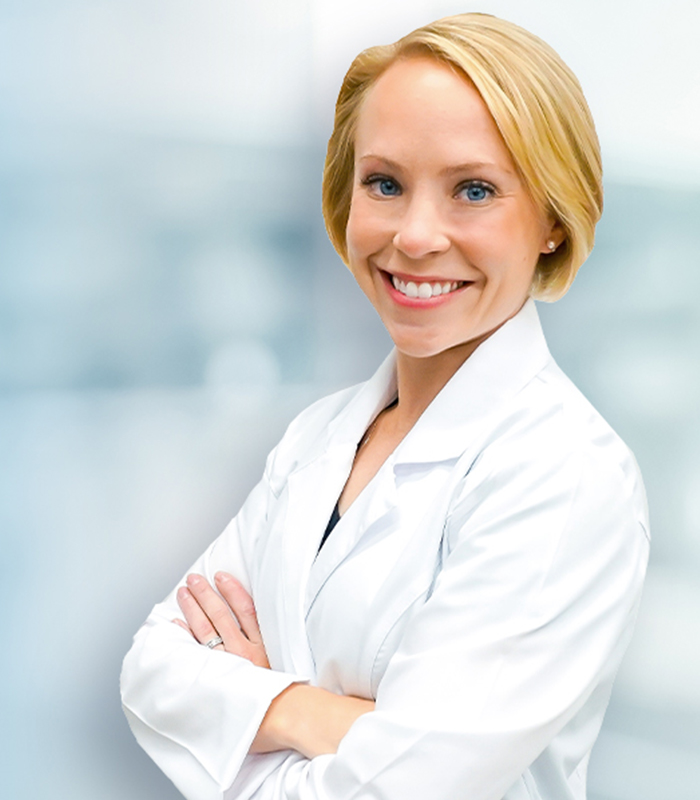 Dr. Laura Lombardi
Harvard Medical School
NJ PAIN SPECIALIST
Dr. Lombardi specializes in the treatment of back, neck, and joint pain. By using a range of minimally invasive modalities as well as advanced procedures, she helps patients achieve a pain free life without the need for surgery. Dr. Lombardi will be offering her pain treatment services in Clifton, New Jersey.
A Nationally Recognized Pain Dr. in New Jersey Reveals How to Manage Chronic Painful Conditions
ultima modifica:
2021-09-25T10:44:24-04:00
da