Who Is the Best Pain Doctor in West Orange New Jersey?
Where Can I Find The Top Pain Doctor In West Orange?
Looking for the best pain doctor in west orange? The Pain Treatment Specialists houses a team of Harvard-trained and board certified pain doctors. They provide unique care plans for each patient involving the latest minimally invasive treatments that avoid surgery. Click HERE to book an appointment with an expert pain doctor in west orange, new jersey.
If you're struggling with a pain issue, then know that you are not alone. There are many different causes of pain complaints. The sooner your pain is diagnosed and treated, the better the outcomes for making a full recovery. You might even be wondering:
What are the best ways to treat pain?
What are the risk factors?
Why am I in pain?
What are home remedies for treating pain?
What happens when I see a pain doctor?
The best way to treat pain is by using the most advanced techniques in pain medicine in conjunction with a holistic approach to health. This minimally invasive approach is used by our expert pain doctors at our state of the art West Orange medical center. Our pain management doctors pride themselves on providing exceptional medical advice and treatments that avoid surgery and narcotics. Nowadays, many orthopedic surgeons can be too quick to suggest invasive surgery and NSAIDs, opioids and steroids. However, surgery is risky and might not be the safest or healthiest option.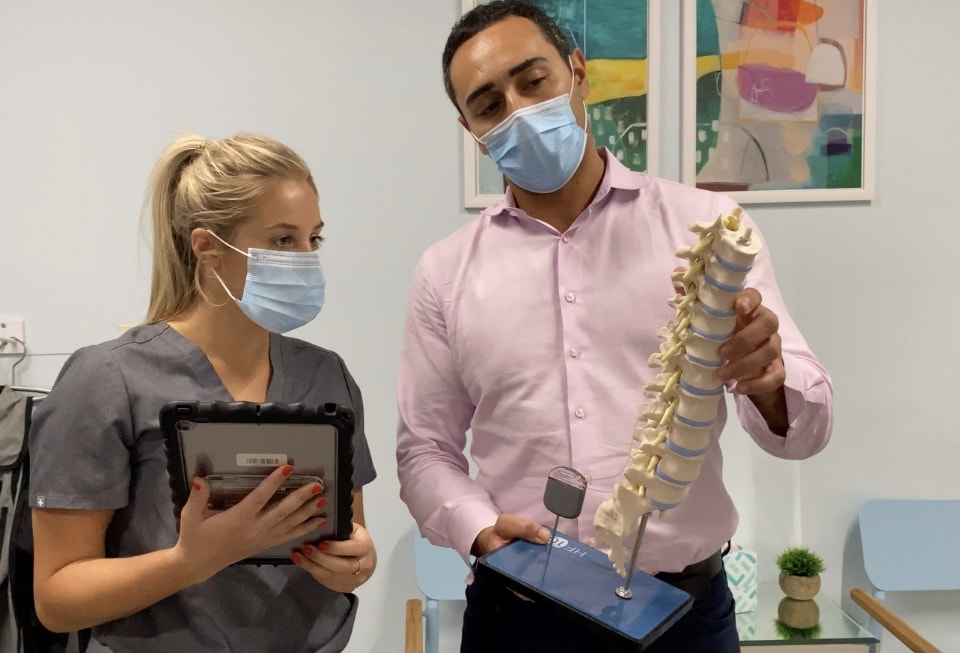 Instead, it's important to schedule an appointment with our board certified pain management doctors in West Orange. They will spend time exploring the underlying causes of your pain before creating a unique care plan that avoids surgery and narcotics. Regardless of whether you have acute or chronic pain, our top pain doctors will be able to help you.
Now let's take some time to explore some of the latest treatment options provided by the leading pain doctor in west orange, new jersey.
What Are The Best Ways To Treat Pain?
So far, we've looked at why it's important to consider booking an appointment with one of our leading pain doctors in west orange. Now let's take some time to explore the latest treatment options that avoid surgery.
Steroid injections – steroid medicine is far more powerful than over the counter anti inflammatories. Steroid injections are usually the first line of treatment and can provide instant and long-lasting pain relief. During this procedure, a pain doctor injects corticosteroid medicine directly into the area of pain. Some pain management doctors might also use local anesthetic to numb the area. The corticosteroid medicine reduces any pain and inflammation and provides soothing pain relief that can last for long periods of time.
Platelet rich plasma injections – prp treatment is one of the most advanced techniques in pain medicine. It describes when a pain doctor takes your blood and condenses all of the platelets into a high concentration. This high concentration of blood platelets is then injected directly into the area of pain. The platelets encourage the growth of healthy new cells and tissues in the area of pain.
Nerve blocks – a pain doctor can inject local anesthetic near the nerves that are sending pain signals to the brain. The local anesthetic 'blocks' the nerves from sending this pain information to the brain where it is registered. This 'block' is a safe and highly effective way to benefit from pain relief.
Radiofrequency ablation – rfa treatment is when a pain doctor uses a generator to transmit small currents of radiofrequency to the nerves near the area of pain. The radiofrequency energy heats up and deactivates the nerves that are sending pain signals to the brain. This deactivation means that the nerves can no longer send pain information to the brain where it is registered. This achieves long-term and highly effective pain relief. Rfa treatment has helped many individuals avoid unnecessary surgeries and is an excellent option for those wanting to avoid steroid medicine.
What Are The Risk Factors?
Now that we've looked at the best ways to treat pain without surgery, you might be wondering about the most common risk factors for developing a pain complaint.
Pregnancy – pregnant women may be more likely to develop pain complaints.
Obesity – excessive weight gain can put more pressure on joints. This increases the risk of experiencing a pain issue (such as knee pain).
Genetics – some individuals are genetically predisposed to developing pain issues.
Manual labor – individuals who engage in heavy lifting and repetitive movements have an increased risk of sustaining an injury or a condition that results from wear and tear over time.
High impact sports – athletes regularly experience injuries and pain conditions due to intense training and repeatedly using the same movements when playing sports.
Why Am I In Pain?
There are many reasons why you might be in pain, and it is important to get your pain issue checked by a doctor. If not, your pain complaint might get worse over time or lead to further health issues.  Pain can also be classified into different categories, such as: acute, chronic and chronic pain. There are more classifications than this, but to keep things simple, we will focus on these two classifications.
Acute pain describes short-term pain that usually suddenly comes and goes. It can be caused by:
Cuts
Burns
Labor pains
Broken bones
Torn cartilage
Chronic pain is long-term pain which can last for many years. It can lead to muscle pain, limited mobility and lethargy. Some of the most common causes of chronic pain include:
Back pain
Tension headaches
Arthritis
Fibromyalgia
Your pain doctor will assess your pain by asking you a series of questions and performing a physical examination of your pain issue. It's important you answer these questions as honestly as possible to facilitate the correct diagnosis and treatment options. 
What Are Home Remedies For Treating Pain?
While there are some home remedies to help pain, it is highly recommended you seek medical advice from a leading pain doctor. If not, your pain could get worse or lead to further health complications. Booking an appointment with a pain specialist ensures you are receiving the correct type of treatment for your specific type of pain.
R.I.C.E. is the most common way that you can benefit from some pain relief at home. It stands for:
Rest
Ice
Compression
Elevation
It is recommended that you try to rest the joint as much as possible when it is not in use. It's important to stop, rest and take a break from your activities. Applying ice to the affected area can also reduce any swelling and inflammation. Make sure you wrap ice in a towel in order to prevent ice burns – never put ice straight onto skin! This can result in painful ice burns. Instead, cushion the ice with a towel or wrap and try to ice your joint for twenty minutes and up to three times a day. Wearing a compression sock or compression wrap can decrease swelling. However, it is important that you don't wrap the compression sock too tightly as this can lead to numbness and tingling. Lastly, try and keep the area of pain elevated at heart level or above. Elevate the injury/ area of pain on pillows and try to keep it at this level of elevation when not in use.
What Happens When I See A Pain Doctor?
When you visit one of our expert pain doctors, you will be welcomed into modern and friendly medical facilities. Our front of house team will take your insurance information and will explain your coverage and benefits. They will also liaise directly with your insurance provider so that you can receive treatment as quickly and as smoothly as possible.
You will then meet one of our board certified interventional pain specialists. These pain doctors are experts in the field of pain medicine and trained at Harvard Medical School – the top medical school in the world. They will spend time fully understanding the nature of your pain complaint. Your pain doctor may use a variety of methods to establish the root cause of your pain. This may involve:
A verbal medical history
Performing a physical examination of the area of pain
Ordering blood tests to rule out other causes
Requesting imaging scans (like ultrasound or X-Rays)
Once your pain doctor has collected this information, they will provide you with a diagnosis and treatment plan. This will involve a recommendation for a minimally invasive treatment option as well as physical therapy.
Our pain doctors understand why you might be worried about your pain complaint. That is why they are passionate about spending time with each patient to fully understand the root cause of your pain. This will allow them to tailor your treatment plan to your specific needs.
If you want to find out more, please don't hesitate to schedule an appointment with one of our expert doctors in New Jersey. Our modern and friendly West Orange clinic is located near Essex Country Club.
Book a Consultation
Scheduling a consultation with one of our pain treatment specialists is one of the best ways to determine the proper solution for pain relief.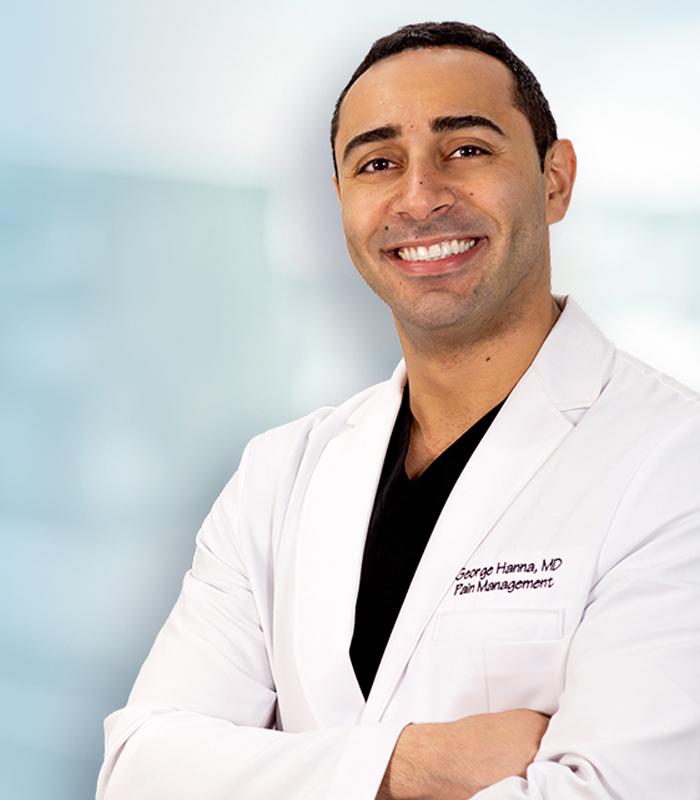 George Hanna
Harvard Medical School
Director of Pain Management
Dr. George Hanna is a nationally recognized pain management specialist and Double Board Certified in anesthesiology and pain management medicine. Dr. Hanna is currently available at Pain Treatment Specialists in Manhattan and Clifton, NJ. He is now accepting most major medical insurances, including Medicare.
Shane J. Volney
Harvard Medical School
NY & NJ PAIN SPECIALIST
Dr. Volney is double board certified in Anesthesiology and Pain Medicine by the American Board of Anesthesiology. He is currently seeing patients at our Pain Treatment Center in Manhattan and Clifton, New Jersey. Most pain treatments are covered by all major medical insurances and Medicare.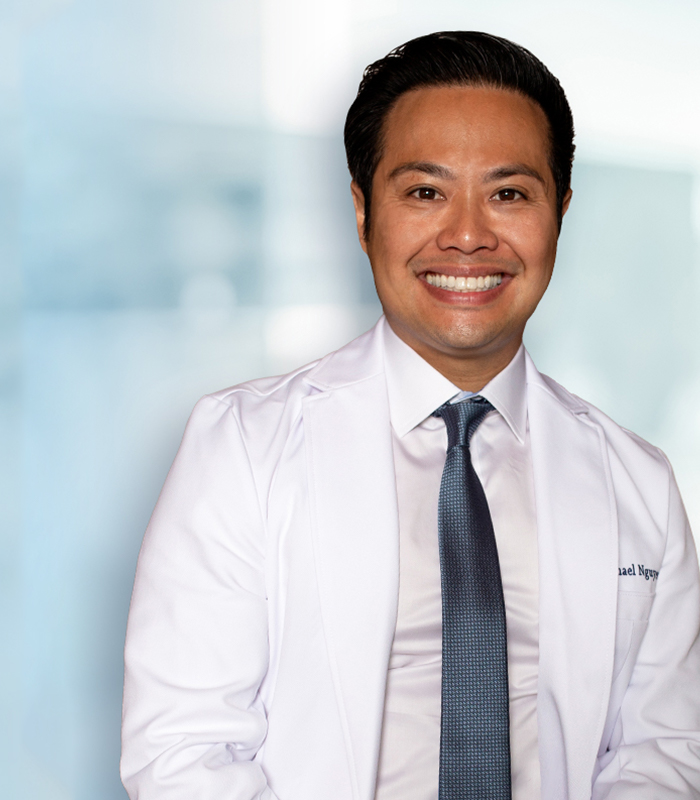 Michael Nguyen
Harvard Medical School
NY & NJ Pain Specialist
Dr. Michael Nguyen is world renowned in Pain Medicine. Dr. Nguyen completed his residency and advanced Pain fellowship training at Harvard Medical School. During his tenure at Harvard, Dr. Nguyen was awarded the "Mentor of the Year" and also "Teacher of the Year" award.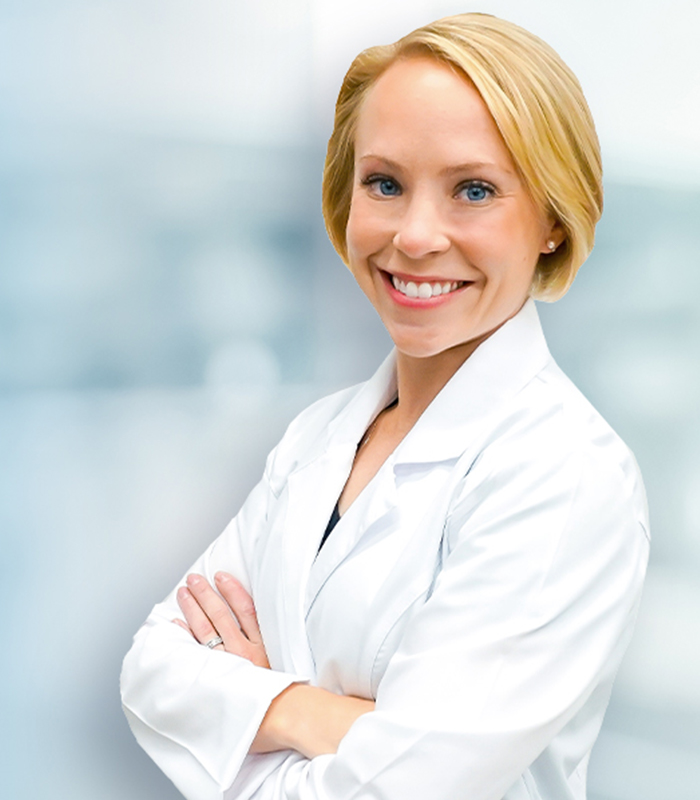 Dr. Laura Lombardi
Harvard Medical School
NJ PAIN SPECIALIST
Dr. Lombardi specializes in the treatment of back, neck, and joint pain. By using a range of minimally invasive modalities as well as advanced procedures, she helps patients achieve a pain free life without the need for surgery. Dr. Lombardi will be offering her pain treatment services in Clifton, New Jersey.
Who Is the Best Pain Doctor in West Orange New Jersey?
ultima modifica:
2021-09-29T13:34:54-04:00
da