A Pain Specialist in New York Offers 20 Quick Fixes for Pain
Your Chronic Pain Doesn't Have to Be Chronic
Have you had enough of your pain? Is it weighing you down mentally and physically? Is it keeping you from doing the things you love? Have you tried pain treatments, possibly even surgery, but still deal with daily pain? Whether your pain is brand-new, or it's been a lifelong burden, Pain Treatment Specialists can help. In many cases, you just haven't found the right solution yet. Our doctors are at the forefront of emerging techniques for relieving pain. Take heart, relief is possible!
Board Certified Pain Management Specialists Have Quick Fixes
Our Harvard-trained physicians hold multiple certifications in pain medicine, as well as complementary specialties. We've conducted extensive research and completed comprehensive fellowships and training in managing pain. Most importantly, we are experts in interventional pain management, which means we get to the root of your pain and offer swift solutions to prevent unnecessary surgery. We take a comprehensive health history and look at the full picture to find the most effective solution. Our non-invasive, outpatient procedures work within minutes, eliminating downtime.
Interventional Pain Management = Faster Relief
We are at the frontlines of cutting-edge technology and state of the art treatment modalities, offering the best solutions available. When you partner with a pain specialist in New York at Pain Treatment Specialists, you get relief from pain you thought would never abate. If you suffer from chronic pain, don't resolve yourself to dealing with pain. There are interventional treatments available that can relieve pain as soon as today. Pain Treatment Specialists is here to help! Take a look at 20 quick fixes we offer for common pain conditions and book an appointment today!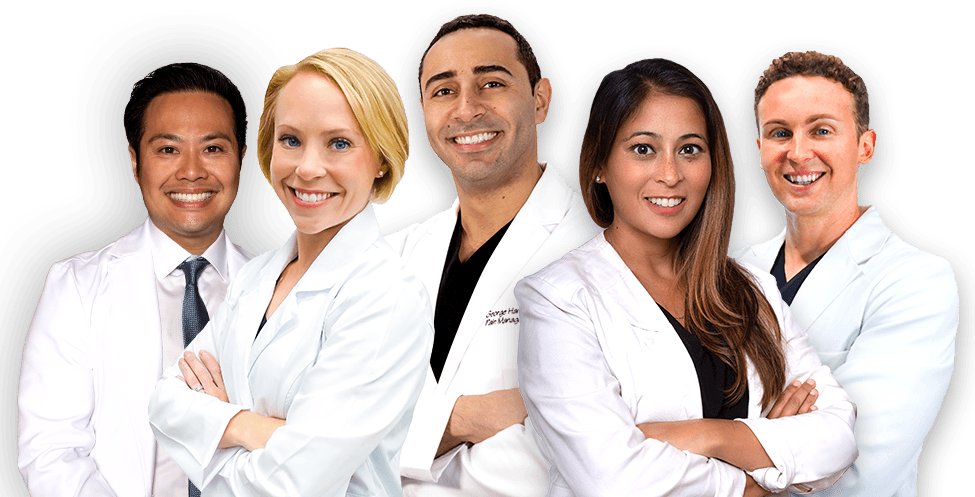 20 Quick Fixes for Pain at Pain Treatment Specialists in NYC
Pain stems from multiple sources and manifests in countless ways throughout the body. Fortunately, the physicians at Pain Treatment Specialists are experts at pinpointing the source of pain and identifying the best course of treatment. We offer quick fixes with lasting effects for pain in multiple parts of the body. No matter what kind of pain you have, visit Pain Treatment Specialists in New York City, located near Grand Central Station, for a quick solution. Here are 20 fast ways we relieve your pain without surgery.
NSAIDs
Analgesics
Corticosteroid Injections
Platelet Rich Plasma Therapy
Hyaluronic Acid Injections
Cervical Epidural Steroid Injections
Cervical Facet Block Injections
Trigger Point Injections
Genicular Nerve Blocks
Radiofrequency Ablation of Genicular Nerve
Steroid Knee Injections
Biological Response Modifiers
Osteoporosis Medicines
Disease Modifying Anti-Rheumatic Drugs
Lumbar Radiofrequency Ablation
Lumbar Facet Injections
Lumbar Epidurals
Sacroiliac Joint Injections
Physical Therapy
Will Interventional Pain Management Treatments Work for You?
Our comprehensive treatment options provide pain relief for conditions ranging from hip pain, to back pain, to myofascial pain, to neck pain, to knee pain, and more. Have you tried pain remedies that left you disappointed? Give our pain specialists a chance- you won't be disappointed. Unlike some pain specialists, we don't cater to only one area like the spine. Instead, we employ a team of double and triple-certified, world-renowned experts on pain conditions including:
Bursitis
Tendinitis
Lumbar Herniated Discs
Degenerative Disc Disease
Facet Joint Dysfunction
Sacroiliac Joint Dysfunction
Osteoarthritis
Spondylolisthesis
Deformity
Migraine
Spinal Stenosis
Rotator Cuff Tears
Shoulder Impingement
Rotator Cuff Tendinitis
Pinched Nerve
Cervical Spondylosis
Strained Muscles
Patellofemoral Pain Syndrome
Patellar Tendinitis
Iliotibial Band Syndrome
Hip Dislocation
Hip Fracture
Snapping Hip Syndrome
Labral Tear
Acute Injuries
If you suffer from one of these pain conditions, give us a call today! And if you suffer from pain without a known cause, we'll get to the root of your pain. Our physicians treat patients from around the world and are highly sought after as speakers, instructors, and authors on pain management. There's no case we won't gladly take on. We're here to provide relief!
Why New York Pain Care is Better at Pain Treatment Specialists
Pain doctors run the gamut from chiropractors, to surgeons, to primary care doctors, but only pain specialists train extensively in pain. Since pain presents itself in many ways, a pain specialist is a key component of your recovery. Pain can be referred from other areas, or be a symptom of underlying diseases like diabetes or cancer. There is no one-size-fits-all solution for pain, but many doctors prescribe narcotics or surgery without understanding the true origin of pain. At Pain Treatment Specialists, determining your specific condition is the cornerstone of our care.
Optimal Pain Management Requires Our Expertise
Knee pain, for example, can stem from bones, joints, muscles, ligaments, or deteriorating cartilage. Pain might be the result of arthritis, obesity, overuse, or injury. Or, knee pain can be referred from other areas of the body like the back, hip, foot, or leg. So, a doctor who isn't proficient in pain might prescribe a pain medicine or recommend exploratory surgery, both of which carry risks and are often unnecessary. Furthermore, your pain won't resolve with the wrong treatment, and may complicate the problem. If you use narcotics to numb knee pain that stems from an undiagnosed break, tear, or infection you will worsen the condition by continuing to use your knee.
Some Quick Fixes Have Long-Term Consequences
Beware of doctors who prescribe narcotics, or opioids, like Oxycodone, Hydrocodone, or Fentanyl to treat your pain without a clear understanding. Narcotic medications may bring short-term relief, but are addictive, and come with significant side effects. Choose a doctor who takes the time to understand your condition and provide a safer quick fix without long-term consequences. At Pain Treatment Specialists, we avoid opioids and surgical procedures with risks to our patients. Instead, we provide rapid relief with our Ivy-League ingenuity.
Pain Treatment Specialists Only Uses the Safest Quick Fixes
Our pain doctors put safety first and only offer proven, effective solutions. Unlike some pain doctors who try procedures and protocols not backed by the FDA, we have your best interest at heart. We are privy to emerging techniques and innovative tools that we use to eliminate pain safely and swiftly. Some pain treatments like surgery cause amplified pain from scar tissue, infections, and complications. At Pain Treatment Specialists, we offer pain-free, gentle, non-invasive solutions that start working right away. Don't settle for chronic pain or unwarranted surgery. Visit our caring team today!
Book a Consultation
Scheduling a consultation with one of our pain treatment specialists is one of the best ways to determine the proper solution for pain relief.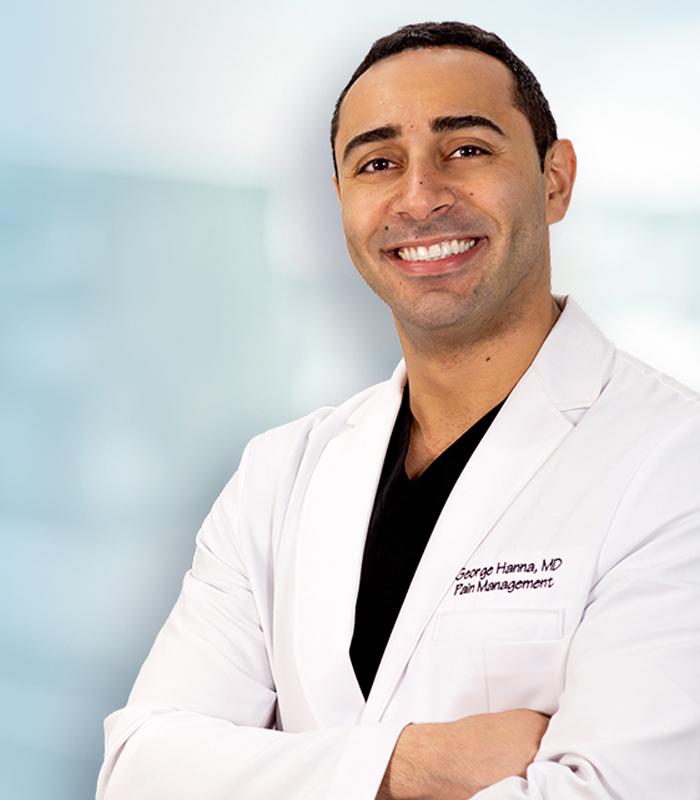 George Hanna
Harvard Medical School
Director of Pain Management
Dr. George Hanna is a nationally recognized pain management specialist and Double Board Certified in anesthesiology and pain management medicine. Dr. Hanna is currently available at Pain Treatment Specialists in Manhattan and Clifton, NJ. He is now accepting most major medical insurances, including Medicare.
Shane J. Volney
Harvard Medical School
NY & NJ PAIN SPECIALIST
Dr. Volney is double board certified in Anesthesiology and Pain Medicine by the American Board of Anesthesiology. He is currently seeing patients at our Pain Treatment Center in Manhattan and Clifton, New Jersey. Most pain treatments are covered by all major medical insurances and Medicare.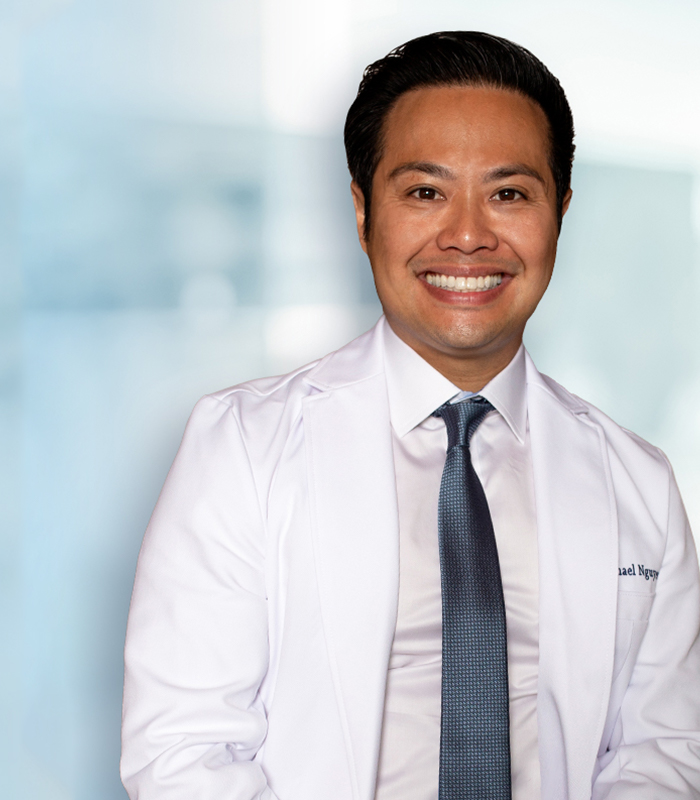 Michael Nguyen
Harvard Medical School
NY & NJ Pain Specialist
Dr. Michael Nguyen is world renowned in Pain Medicine. Dr. Nguyen completed his residency and advanced Pain fellowship training at Harvard Medical School. During his tenure at Harvard, Dr. Nguyen was awarded the "Mentor of the Year" and also "Teacher of the Year" award.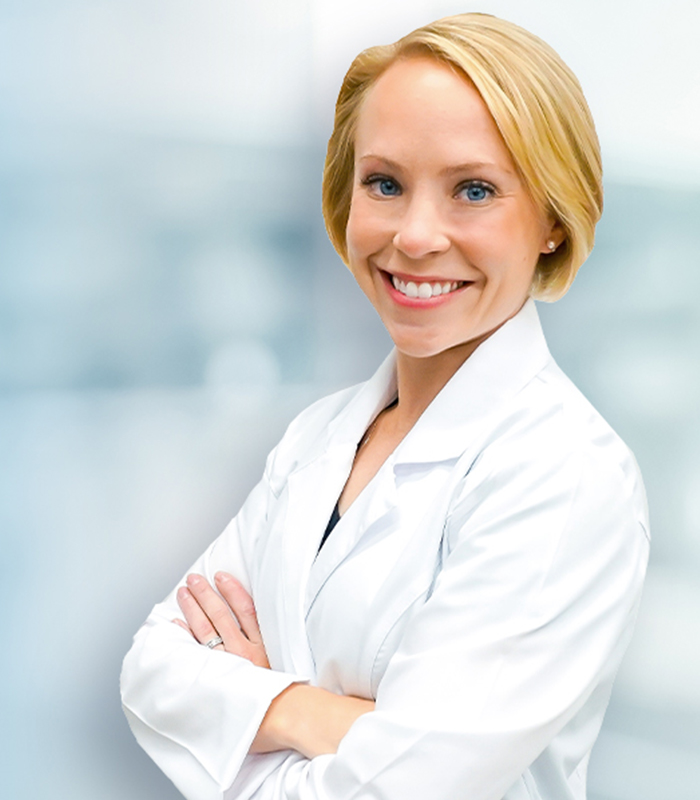 Dr. Laura Lombardi
Harvard Medical School
NJ PAIN SPECIALIST
Dr. Lombardi specializes in the treatment of back, neck, and joint pain. By using a range of minimally invasive modalities as well as advanced procedures, she helps patients achieve a pain free life without the need for surgery. Dr. Lombardi will be offering her pain treatment services in Clifton, New Jersey.
A Pain Specialist in New York Offers 20 Quick Fixes for Pain
ultima modifica:
2020-05-07T03:44:15-04:00
da