How Pain Therapy Near Me Benefits From Interventional Pain Treatments
Physical therapy and pain therapy aren't just for professional athletes! If you're someone who suffers from chronic pain, then a combination of pain medicine treatments and therapy sessions is highly effective at relieving your pain and swelling. When you're struggling with knee pain, back pain, hip pain, or shoulder pain, physical rehab in your area significantly improves your quality of life. Learning what to look for during your search for pain therapy near me is critical, and refining your online research is important when looking for therapy specialists in your area. When looking for chronic pain relief, some helpful search terms include "back pain doctor NJ", physical therapy with evening hours near me", "therapy specialists near me", and "athletic physical therapist near me."
These results will lead you to Pain Treatment Specialists, which is a team of pain clinics located in northern NJ and NYC. Their Harvard-trained pain doctors use a combination of pain management treatments and physical therapy to provide long-lasting relief from chronic pain symptoms. During your thorough consultation with our expert pain doctors, you'll receive a customized treatment plan that addresses your specific chronic pain concerns. Book an appointment at one of their cutting-edge pain clinics and treat your pain symptoms without surgery or addictive narcotics.
What Does Pain Therapy Near Me Involve?
If you're suffering from knee, back, shoulder, neck, or hip pain, physical therapy is an excellent tool to reduce pain, and minimize the daily discomfort caused by chronic pain. A physical therapist works with an interventional pain specialist in order to create a treatment plan that avoids narcotics and surgery for chronic pain issues.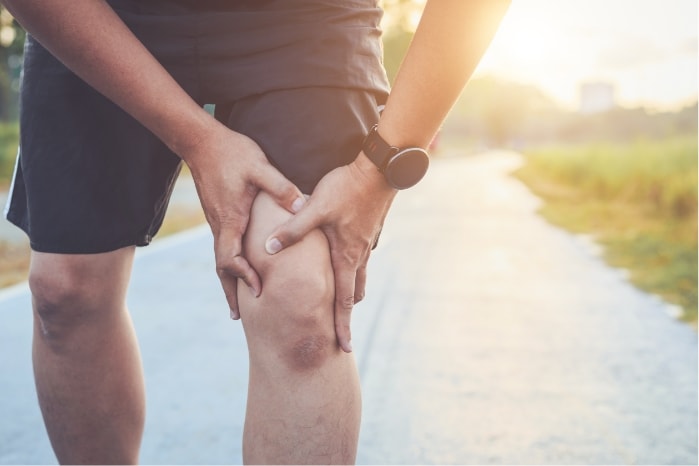 Pain management doctors, such as the team at Pain Treatment Specialists, utilize physical therapy in addition to minimally invasive pain management treatments to provide quality patient care and address chronic pain issues. Once your pain doctor diagnoses the cause of your chronic pain, a physical therapist builds strength in weak areas through tailored exercises and therapies that utilize their educational experience. Some components of pain therapy in your area include:
Aerobic Training: These exercises will get your heart pumping while still being easy on your joints. Many patients with chronic pain avoid physical activity because it is painful, but your physical therapist can supervise exercises such as stationary biking and brisk walking to ensure proper form and movement of affected joints.
Strength Training: Strong muscles are key to battling chronic pain, and utilize weight exercises such as lunges, squats, and push-ups to target core muscles.
Pain Relief Training: These targeted exercises are custom-tailored to address your specific neck, back, or knee pain. The goal of pain relief training is to increase both strength and flexibility in areas that are stiff or painful.
Balance Assessment and Gait Evaluation: Both your walking and balance are assessed to see if there is an impairment. If your balance is off, this causes additional stress on your knee, back, and hips.
Range of Motion and Swelling Measurements: Your therapist determines your current range of motion and amount of localized swelling, and sets goals for improvement. During each treatment, you'll increase your range of motion while decreasing your swelling.
Stretching: This treatment gradually and gently stretch different parts of your body, increasing your range of motion.
When you schedule an appointment at Pain Treatment Specialists, you'll see how pain therapy is used in conjunction with interventional pain medicine treatments for targeted pain relief.
What are Additional Pain Management Treatments Available for Chronic Pain?
At Pain Treatment Specialists, we understand that the physical symptoms of chronic pain affect your overall well-being. This is why we focus on finding minimally invasive solutions for your chronic pain conditions that avoid invasive surgery and addictive narcotics. Some of our pain management treatments include:
Nerve Blocks: Your genicular nerves are responsible for transmitting pain signals to your brain. When these signals are blocked, so is your pain. Your pain doctor uses a special x-ray to locate your genicular nerves, and then administers a local anesthetic to block the pain.
Steroid Injections: Corticosteroid injections provide significantly more pain relief than over-the-counter medicines. These injections offer targeted pain relief that also reduces swelling. You'll be up and on your feet the same day.
In addition to steroid injections and nerve blocks, our pain clinics also offer radiofrequency ablations and platelet-rich plasma injections in conjunction with pain therapy in your area. Schedule an appointment at Pain Treatment Specialists and see what combination of therapies works best for your chronic pain condition.
How Does Chronic Pain Affect Your Mental Health?
Your mental health is just as important as your physical health, and many aspects of your life suffer when dealing with chronic pain. When your mind and body aren't performing at their best, this can cause depression and anxiety as well as feelings of isolation. This is because chronic pain dictates every aspect of your day, and causes you to cancel plans or avoid activities that you normally enjoy. Managing a chronic illness like pain takes a toll on your mind, body, and overall well-being. This is why treatment for chronic pain is critical for improving your overall quality of life.
Book an appointment at Pain Treatment Specialists and see how pain therapy, in conjunction with interventional pain medicine, benefits your overall health. Once you see the difference in your pain levels, your outlook on life instantly improves. Get back to living your best life with a customized treatment plan for your chronic pain.
Book a Consultation
Scheduling a consultation with one of our pain treatment specialists is one of the best ways to determine the proper solution for pain relief.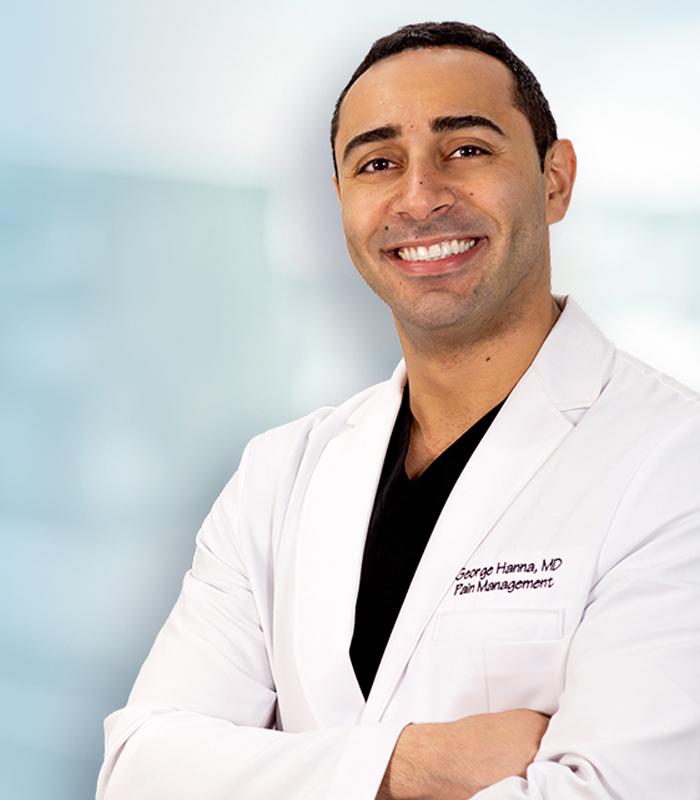 George Hanna
Harvard Medical School
Director of Pain Management
Dr. George Hanna is a nationally recognized pain management specialist and Double Board Certified in anesthesiology and pain management medicine. Dr. Hanna is currently available at Pain Treatment Specialists in Manhattan and Clifton, NJ. He is now accepting most major medical insurances, including Medicare.
Shane J. Volney
Harvard Medical School
NY & NJ PAIN SPECIALIST
Dr. Volney is double board certified in Anesthesiology and Pain Medicine by the American Board of Anesthesiology. He is currently seeing patients at our Pain Treatment Center in Manhattan and Clifton, New Jersey. Most pain treatments are covered by all major medical insurances and Medicare.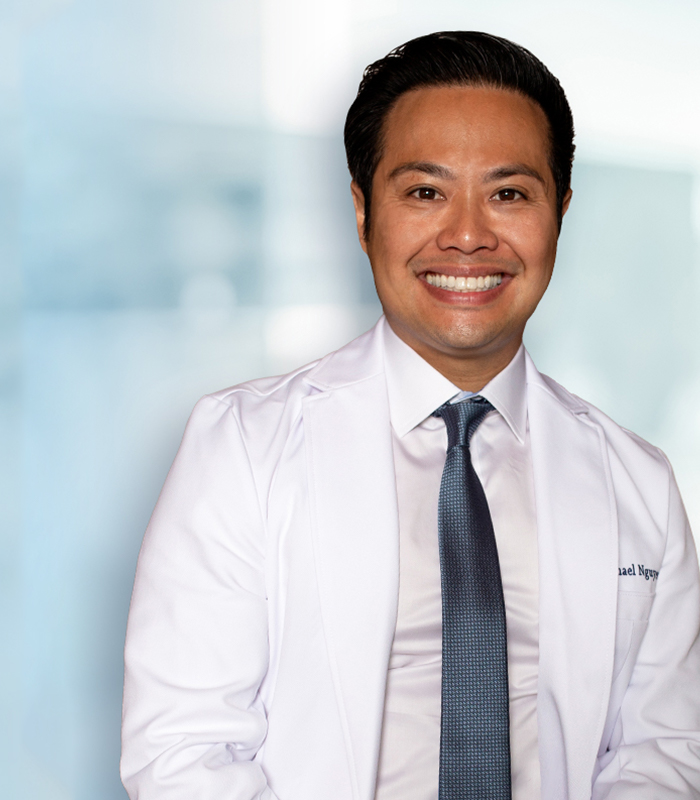 Michael Nguyen
Harvard Medical School
NY & NJ Pain Specialist
Dr. Michael Nguyen is world renowned in Pain Medicine. Dr. Nguyen completed his residency and advanced Pain fellowship training at Harvard Medical School. During his tenure at Harvard, Dr. Nguyen was awarded the "Mentor of the Year" and also "Teacher of the Year" award.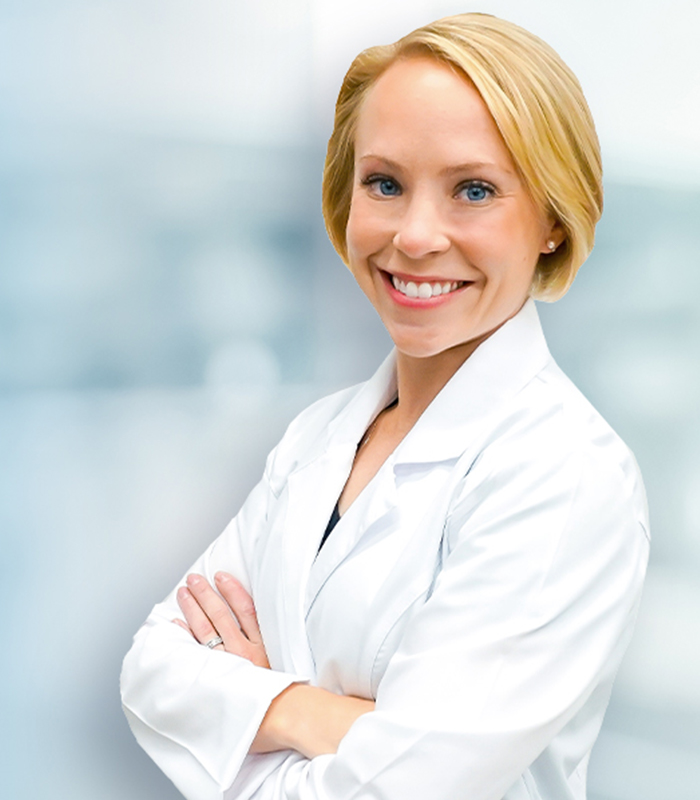 Dr. Laura Lombardi
Harvard Medical School
NJ PAIN SPECIALIST
Dr. Lombardi specializes in the treatment of back, neck, and joint pain. By using a range of minimally invasive modalities as well as advanced procedures, she helps patients achieve a pain free life without the need for surgery. Dr. Lombardi will be offering her pain treatment services in Clifton, New Jersey.
How Pain Therapy Near Me Benefits From Interventional Pain Treatments
ultima modifica:
2021-11-02T12:17:34-04:00
da