Where's the Best Pain Therapy in New Jersey?
The Top Five Options For Pain Therapy In New Jersey
Are you wanting to receive state of the art pain therapy in new jersey? The Pain Treatment Specialists is your best option. This modern and friendly pain clinic uses the latest minimally invasive procedures to diagnose and treat many pain conditions. Our team of board certified and Harvard-trained doctors are passionate about avoiding surgery and narcotics. Click HERE to book an appointment with an expert pain management doctor and receive a first-class patient experience.
Nowadays, many physicians and surgeons can be too quick to suggest surgery and narcotics for treating pain conditions. However, surgery can be highly invasive and does not always guarantee the best results. In some instances, surgery might not even be necessary and could lead to further health issues. Surgery can increase the risk of developing infections, blood clots and breathing difficulties. Post-operative recovery periods can also be lengthy and painful. The use of narcotics, NSAIDs and opioids are often used to combat post-operative pain and this in itself isn't always a healthy option.
Instead, it is important to visit a board certified pain physician who is highly experienced in using the latest non-invasive medical procedures. These minimally invasive treatments can be used for knee, hip, elbow, shoulder and neck pain. They combine the most advanced techniques in pain medicine with a holistic approach to health care.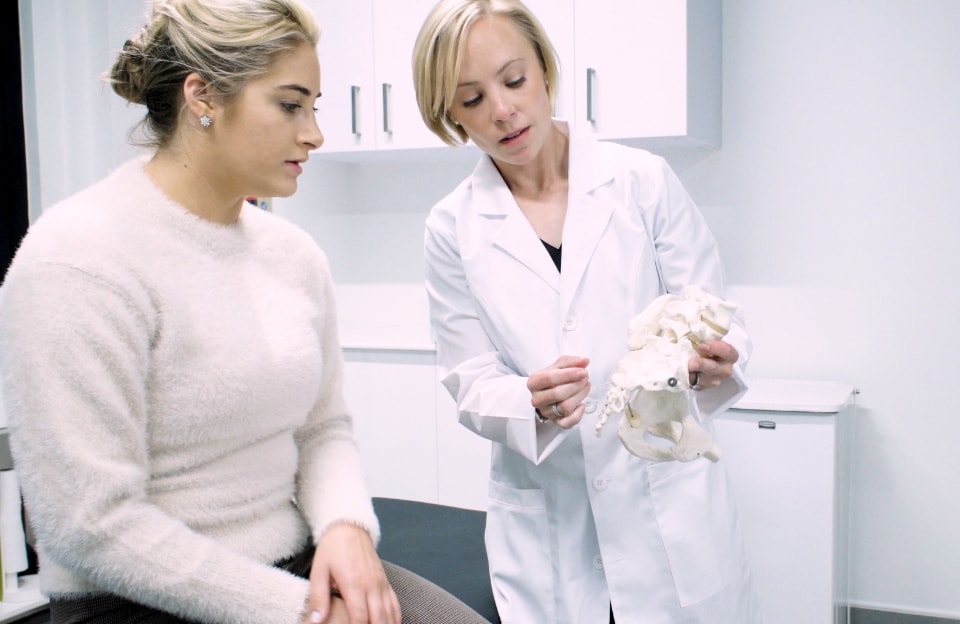 The top five options for pain therapy in new jersey include:
Hyaluronic acid injections
Steroid injections
Platelet rich plasma injections
Radiofrequency ablation
Nerve block
Our state of the art pain clinic has locations across Clifton, Paramus and West Orange. Here, you will be treated by exceptional pain doctors who attended Harvard Medical School and who are considered leaders in the field of pain medicine. They are passionate about using the latest minimally invasive procedures as the best form of pain therapy in new jersey. Best of all, you won't have to worry about any of the risks associated with surgery or narcotics. Our pain doctors spend time with their patients to provide unique care plans.
If you want to find out more, please don't hesitate to book an appointment at one of our New Jersey pain clinics. Our Clifton clinic is close to the Ford dealership on Route 46 – E. The Paramus clinic is near Garden State Plaza and the West Orange clinic is near Essex Country Club.
Now, let's dive into the top five treatment options for pain therapy that avoid surgery and narcotics.
Hyaluronic Acid Injections
Hyaluronic acid injections (also known as viscosupplementation) are one of the minimally invasive forms of pain therapy in new jersey. Hyaluronic acid is a natural component of joint fluid. Hyaluronic acid injections might be recommended for individuals with a condition like osteoarthritis in the knee joint.
Hyaluronic acid is a lubricant and shock absorber. It helps the bones in the joint to glide during movement and prevents friction. If you have a condition like osteoarthritis, repeated usage of the knee joint may have caused wear and tear over time. This means the cartilage has worn down, causing friction. As a result, you may experience painful and inflamed knee joints.
However, a pain doctor can inject a small volume of hyaluronic acid (2mL) directly into the knee joint capsule. This is an effective way to target knee joint pain and provide knee pain relief.
Steroid Injections
Steroid medicine is far more powerful than over the counter medications. These injections are usually recommended as the first line of treatment.
Steroid injections are a popular treatment choice because they can help alleviate both acute and chronic painful conditions. Many pain syndromes can be treated by using steroid medicine.
During this procedure, a pain management doctor injects corticosteroid medicine directly into the area of pain. The corticosteroid medicine reduces any inflammation and subsequent pain. Some pain management doctors also use local anesthetic to keep the area numb and comfortable.
Steroid injections work well in conjunction with many treatment options. They are safe, low risk and can be performed on an outpatient basis.
Platelet Rich Plasma Injections
Platelet rich plasma injections (also known as prp treatment) are one of the most advanced techniques in pain medicine. Prp treatment is autologous – it uses the body's own healing abilities. Prp treatment combines advanced medical technology with a holistic approach to health care.
During prp treatment, pain doctors use a syringe to draw up a small sample of your blood. The blood sample is then run through a machine called a centrifuge. The centrifuge spins quickly in order to separate the different components in the blood. The platelets are then extracted and condensed by the cetrifuge into a high concentration. This high concentration of blood platelets is then injected directly into the area of pain. The injection of blood platelets encourages the growth of healthy new cells and tissues in the painful area.
Radiofrequency Ablation
Radiofrequency ablation is an excellent option for individuals wanting to avoid treating painful conditions with steroid medicine. Rfa treatment can be used to help facet joint pain in the lower back, as well as for knee pain. It relies on using thermal energy to deactivate nerves and is a safe treatment choice for pain.
During rfa treatment, a pain doctor may offer you medication to help you feel drowsy and relaxed. Once you are comfortable, your pain doctor will use X-Ray guidance to place needles around the area of concern. Your pain doctor will then perform some tests to ensure the needles are in the best possible sites. Once this has been confirmed, local anesthetic is applied to numb the area.
Heat will then be transmitted via a small generator to the needles that are situated around the area of pain. These small currents of radiofrequency energy will heat up the nerves near the needles. This will result in the deactivation of the sensory nerves so that they are unable to transmit pain information.
Rfa treatment is a safe and lower risk option compared to surgeries and procedures involving a spinal cord stimulator.
Nerve Block
A nerve block can be used to stop pain signals from being transmitted. It is a safe treatment option and is particularly effective for those struggling with back pain or knee pain.
Nerve blocks are both diagnostic and therapeutic. They can help pain doctors determine what is causing your pain and can also be used to directly target the root cause of your pain.
During this procedure, a pain doctor may use X-Ray guidance to gain a picture of the problem area. They will use this X-Ray to guide the best positions to place needles. Local anesthetic may be used to ensure you are numb and comfortable. Once this has been confirmed, your pain doctor will inject local anesthetic into the joint nerves. This will 'block' nerve pain in a quick and safe manner.
Book a Consultation
Scheduling a consultation with one of our pain treatment specialists is one of the best ways to determine the proper solution for pain relief.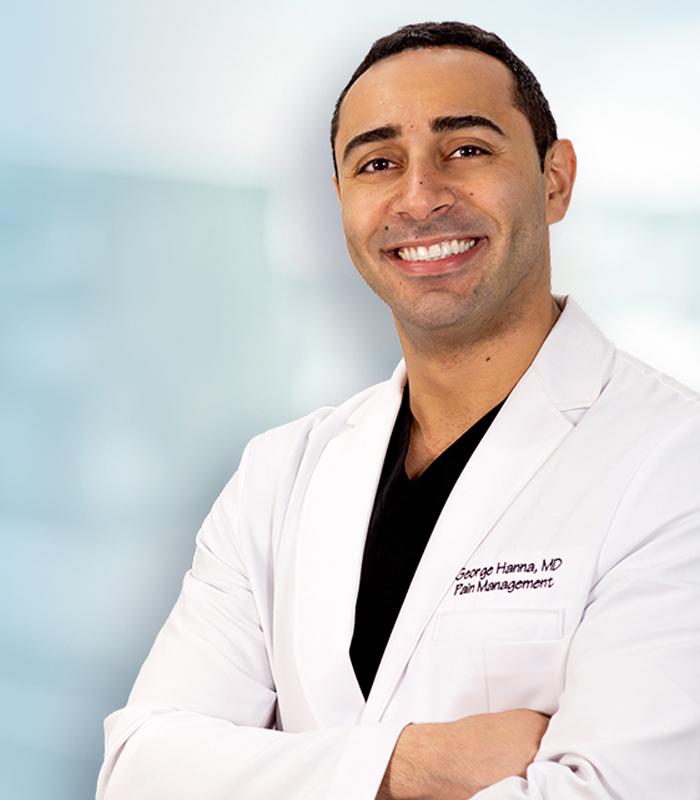 George Hanna
Harvard Medical School
Director of Pain Management
Dr. George Hanna is a nationally recognized pain management specialist and Double Board Certified in anesthesiology and pain management medicine. Dr. Hanna is currently available at Pain Treatment Specialists in Manhattan and Clifton, NJ. He is now accepting most major medical insurances, including Medicare.
Shane J. Volney
Harvard Medical School
NY & NJ PAIN SPECIALIST
Dr. Volney is double board certified in Anesthesiology and Pain Medicine by the American Board of Anesthesiology. He is currently seeing patients at our Pain Treatment Center in Manhattan and Clifton, New Jersey. Most pain treatments are covered by all major medical insurances and Medicare.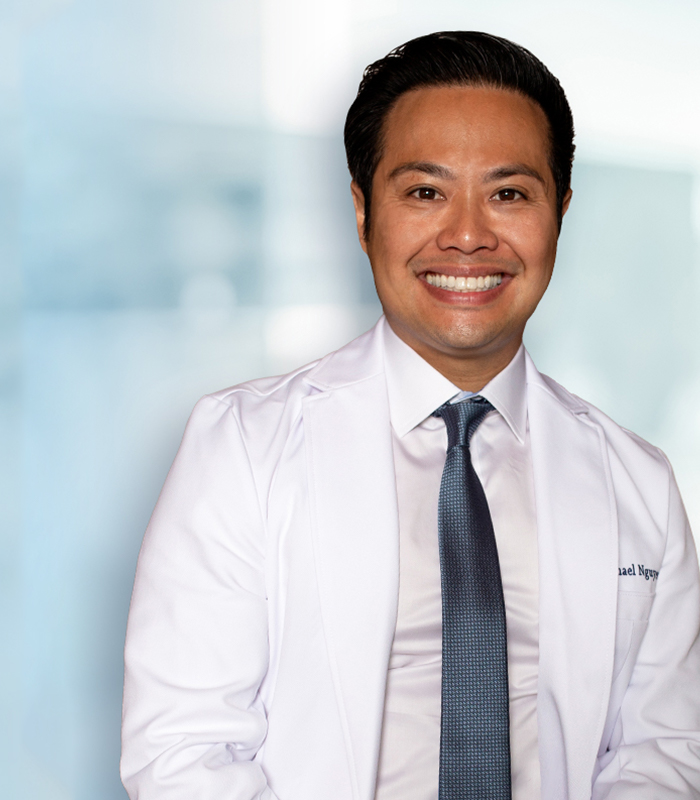 Michael Nguyen
Harvard Medical School
NY & NJ Pain Specialist
Dr. Michael Nguyen is world renowned in Pain Medicine. Dr. Nguyen completed his residency and advanced Pain fellowship training at Harvard Medical School. During his tenure at Harvard, Dr. Nguyen was awarded the "Mentor of the Year" and also "Teacher of the Year" award.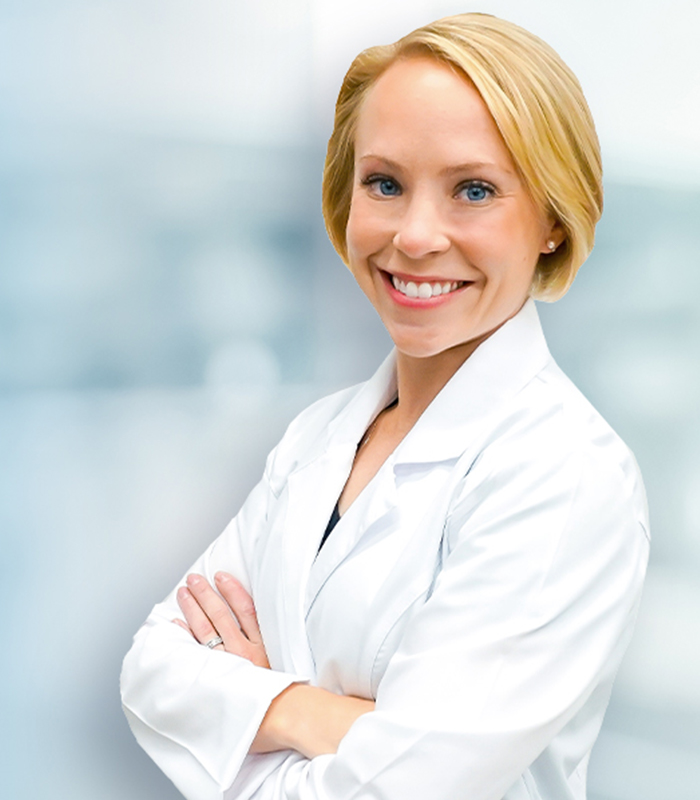 Dr. Laura Lombardi
Harvard Medical School
NJ PAIN SPECIALIST
Dr. Lombardi specializes in the treatment of back, neck, and joint pain. By using a range of minimally invasive modalities as well as advanced procedures, she helps patients achieve a pain free life without the need for surgery. Dr. Lombardi will be offering her pain treatment services in Clifton, New Jersey.
Where's the Best Pain Therapy in New Jersey?
ultima modifica:
2021-11-02T12:37:49-04:00
da