What is the Best Pulled Neck Muscle Treatment for Quick Pain Relief?
As we get older, the jokes about having aches and pains become a sad reality. You once heard your mom say that she pulled a muscle in her back just by breathing, but now know that this could actually happen to you, too! Just the other day, you turned your neck too quickly and pulled a muscle. Now, your stiff neck makes you move like a robot and affects your daily activities like driving and working out. Is there a pulled neck muscle treatment that provides effective neck pain relief?
At Pain Treatment Specialists, our interventional pain doctors treat a wide variety of pain conditions, from pulled neck muscles to herniated discs and pinched nerves. Our cutting-edge neck pain treatments utilize minimally invasive treatments such as trigger point injections and physical therapy. Schedule an appointment at one of our pain clinics in NYC, northern NJ, or Long Island and meet with the top head and neck pain center in the region.
What are My Options for a Pulled Neck Muscle Treatment?
When your neck muscles are stiff and sore, there are a variety of treatment options that are effective for neck pain relief. Does Aleve help neck pain? Yes, you can use Aleve for neck pain for short-term pain relief, but if the pain still continues after a few days you should consult a pain medicine doctor. If you're not sure about what doctor to see for headaches and neck pain, schedule an appointment at Pain Treatment Specialists. Our interventional pain doctors are nationally recognized for their cutting-edge treatments for neck pain, back pain, shoulder and elbow pain, hip pain, and knee pain. This is important because sometimes neck pain has underlying causes that have nothing to do with your neck, and may be connected to issues with your shoulders or lower back. Meeting with a pain doctor who treats all of these conditions is useful for getting to the root of your chronic pain.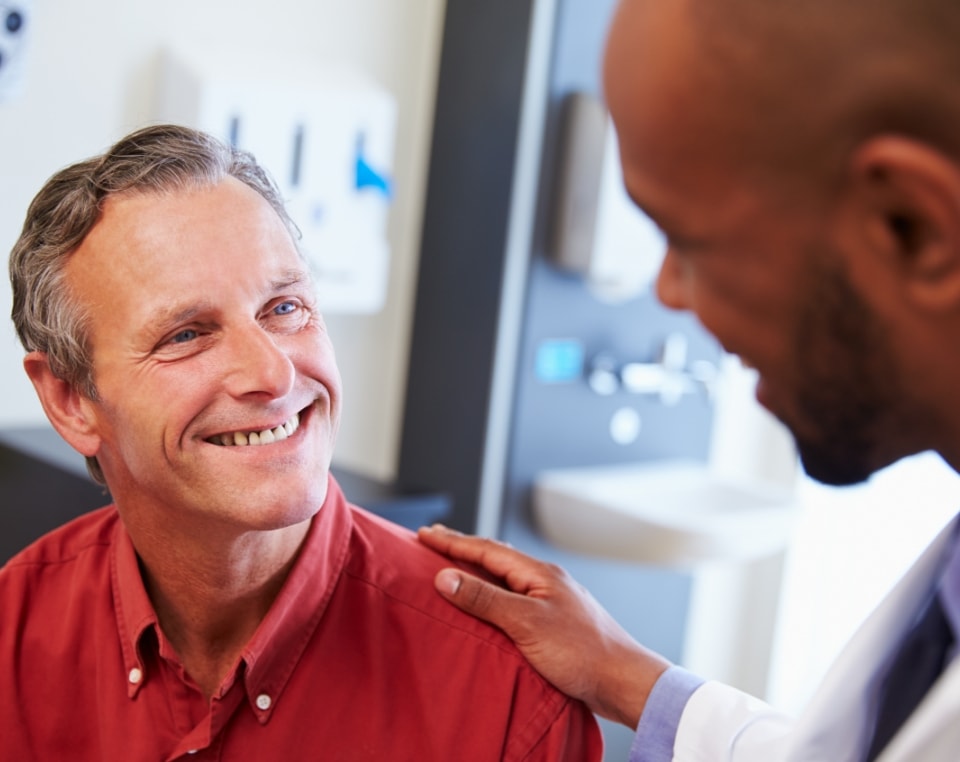 One of the treatments suggested at our pain clinic is a trigger point injection. When you overuse your neck and shoulder muscles, you may create tight, tense spots that ache. A trigger point injection relaxes these contracted muscles with a local anesthetic and corticosteroid. There are no side effects to this injection, and your recovery time is minimal. This means no more crook in your neck!
A cervical facet block injection is useful for neck pain caused by osteoarthritis. Your neck pain doctor targets specific facet joints in your cervical spine and administers a small amount of local anesthetic and steroid medicine. Once the facet joint is numbed, your neck pain is blocked.
If you feel a sudden sharp pain in your neck, you may have just pulled a neck muscle. However, if you also feel numbness or tingling in your extremities or blurred vision, you should seek immediate medical attention. Also, a child's neck injury or toddler neck pain should be treated with extreme caution and a visit to their primary care provider.
The best doctors for neck pain and shoulder pain are found at Pain Treatment Specialists. Our team of Harvard-trained pain doctors consistently receive 5-star patient ratings for their knowledgeable and compassionate pain care.
When I Move My Neck My Back Hurts. Is This Common?
Yes, it is common to have back pain that is associated with neck pain. This is potentially caused by a herniated disc in your back. What is a herniated disc? Spinal discs are rubbery cushions in between the vertebrae (bones) of your spine. This disc has a soft interior called the nucleus, which is encased by a hard outer shell called the annulus.  A herniated disc occurs when some of the disc's nucleus is pushed out through a tear or crack in the annulus. This causes pain, numbness, weakness, and even neck pain.
What causes a herniated disc? One cause is due to wear and tear caused by age, called "disc degeneration." As we get older, our discs become less flexible and are more prone to tearing. You can also rupture a disc by improper lifting techniques.
One of the advantages of meeting with a skilled pain doctor is that they are able to treat both neck and back pain through a customized treatment plan. Book an appointment at Pain Treatment Specialists and see how our treatments are able to provide pain relief for a variety of chronic pain conditions.
Can I Prevent Neck Pain or a Stiff Neck?
Yes, there are some ways to prevent neck pain and protect your neck muscles. One of the most common causes of neck pain is poor posture. We spend so much time looking down at our phones and screens that our necks are constantly put into an uncomfortable position. Be mindful of your posture while sitting, and limit your screen time to prevent excessive stress on your neck.
If you experience muscle spasms, heat therapy helps. Take a hot shower or use a heating pad for relief. Woke up with a stiff neck? Apply ice in 20-minute intervals, which can relieve pain and swelling.
Getting older doesn't mean that you should live with chronic neck pain! Contact the neck pain doctors at Pain Treatment Specialists and begin feeling relief from your stiff and sore neck.
Book a Consultation
Scheduling a consultation with one of our pain treatment specialists is one of the best ways to determine the proper solution for pain relief.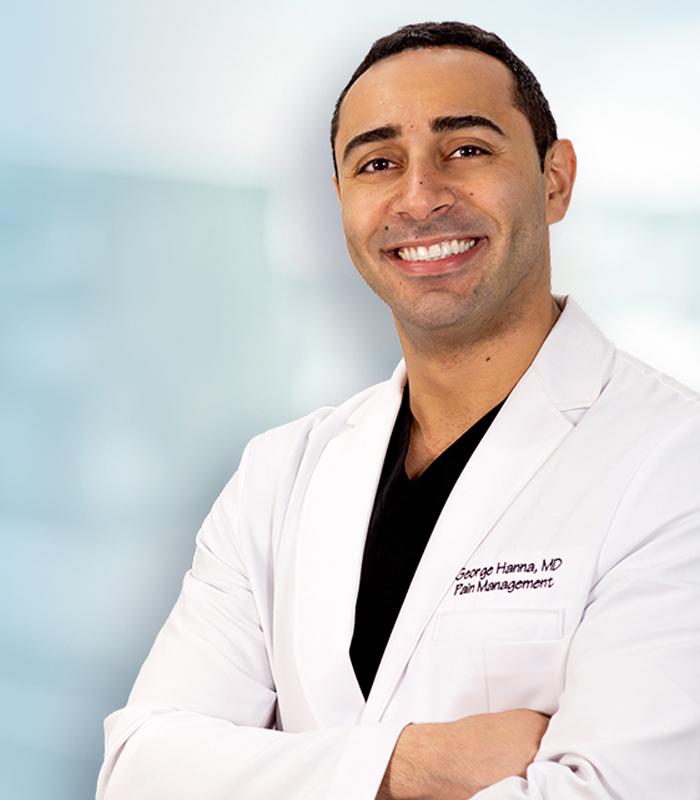 George Hanna
Harvard Medical School
Director of Pain Management
Dr. George Hanna is a nationally recognized pain management specialist and Double Board Certified in anesthesiology and pain management medicine. Dr. Hanna is currently available at Pain Treatment Specialists in Manhattan and Clifton, NJ. He is now accepting most major medical insurances, including Medicare.
Shane J. Volney
Harvard Medical School
NY & NJ PAIN SPECIALIST
Dr. Volney is double board certified in Anesthesiology and Pain Medicine by the American Board of Anesthesiology. He is currently seeing patients at our Pain Treatment Center in Manhattan and Clifton, New Jersey. Most pain treatments are covered by all major medical insurances and Medicare.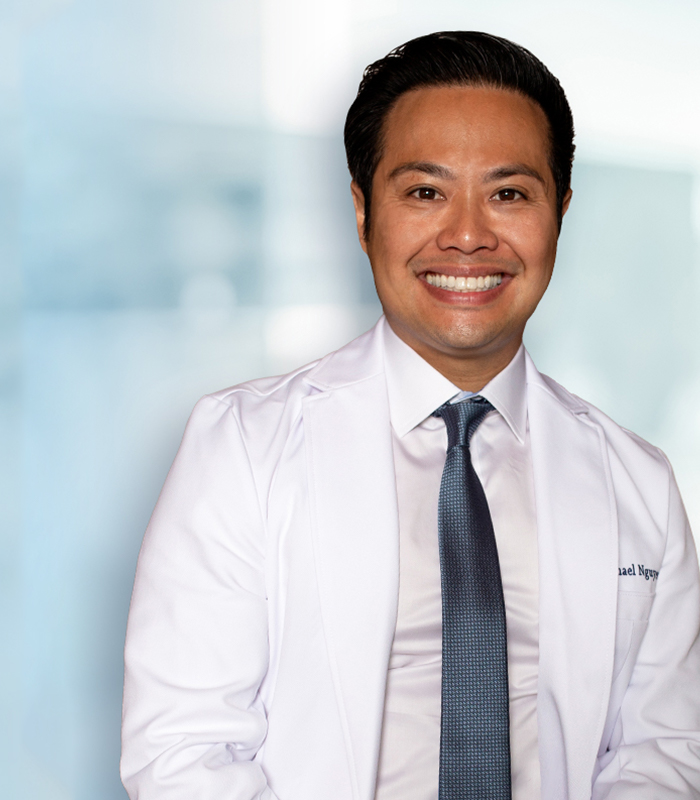 Michael Nguyen
Harvard Medical School
NY & NJ Pain Specialist
Dr. Michael Nguyen is world renowned in Pain Medicine. Dr. Nguyen completed his residency and advanced Pain fellowship training at Harvard Medical School. During his tenure at Harvard, Dr. Nguyen was awarded the "Mentor of the Year" and also "Teacher of the Year" award.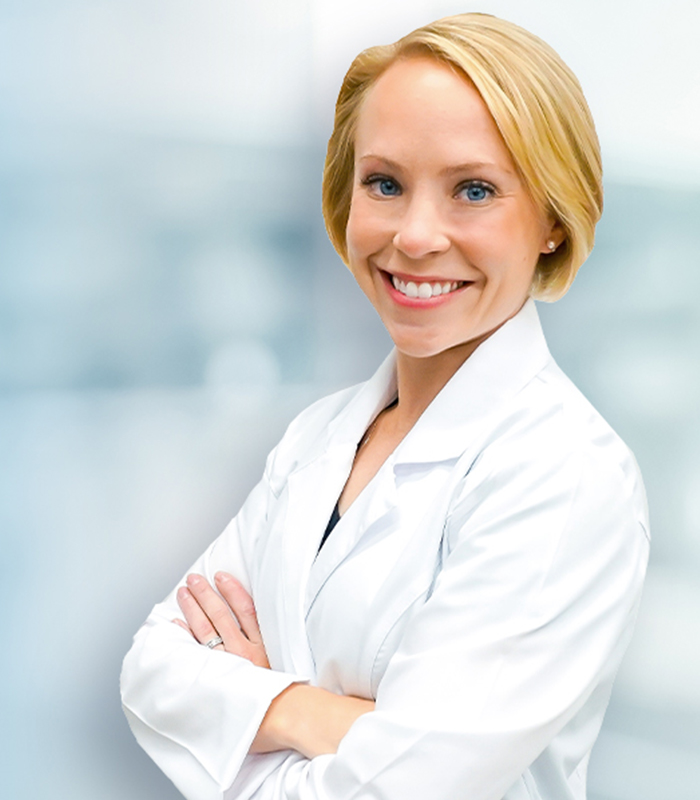 Dr. Laura Lombardi
Harvard Medical School
NJ PAIN SPECIALIST
Dr. Lombardi specializes in the treatment of back, neck, and joint pain. By using a range of minimally invasive modalities as well as advanced procedures, she helps patients achieve a pain free life without the need for surgery. Dr. Lombardi will be offering her pain treatment services in Clifton, New Jersey.
What is the Best Pulled Neck Muscle Treatment for Quick Pain Relief?
ultima modifica:
2022-08-30T13:54:06-04:00
da