What Can a Sciatica Pain Specialist in Paramus Do for the Painful Symptoms of Sciatica?
One of the downsides of more daily screen time is that we spend more time than ever sitting. Over the course of a work day, you may become less aware of your posture and find your shoulders slumping forward and your back rounded in an uncomfortable position. Add to that a rickety or lumpy office chair and it's a recipe for your lower back to scream with pain. Lower back pain that travels down through your hips and into your legs may also signal sciatica, which is when pressure is put on this very sensitive nerve. The symptoms of sciatica include numbness or tingling in your legs, pain on one side of your lower back, and stiffness or soreness after sitting for long periods of time.
If you're looking to find relief from your sciatica pain, it's best to consult a back pain expert for a consultation. At Pain Treatment Specialists, you'll meet with a sciatica pain specialist in Paramus for a thorough evaluation of your lower back pain, and also a highly-effective treatment plan. When you schedule a consultation at our pain clinic in Paramus, NJ, you'll be paired with a personal concierge who schedules the appointment at your earliest convenience and also verifies your insurance information. There's no need to spend your working days in agony! You can find long-lasting back pain relief at Pain Treatment Specialists.
What Type of Training Does My Sciatica Pain Specialist in Paramus Have?
Not every back pain doctor in Paramus treats back pain in the same manner. An orthopedic surgeon or orthopedic doctor prefers to use surgery for back pain treatments, but that's not always needed. At Pain Treatment Specialists, our sciatica pain specialists in Paramus are interventional pain doctors. That means they have extensive training in pain management techniques are more conservative treatment methods that can often avoid surgery.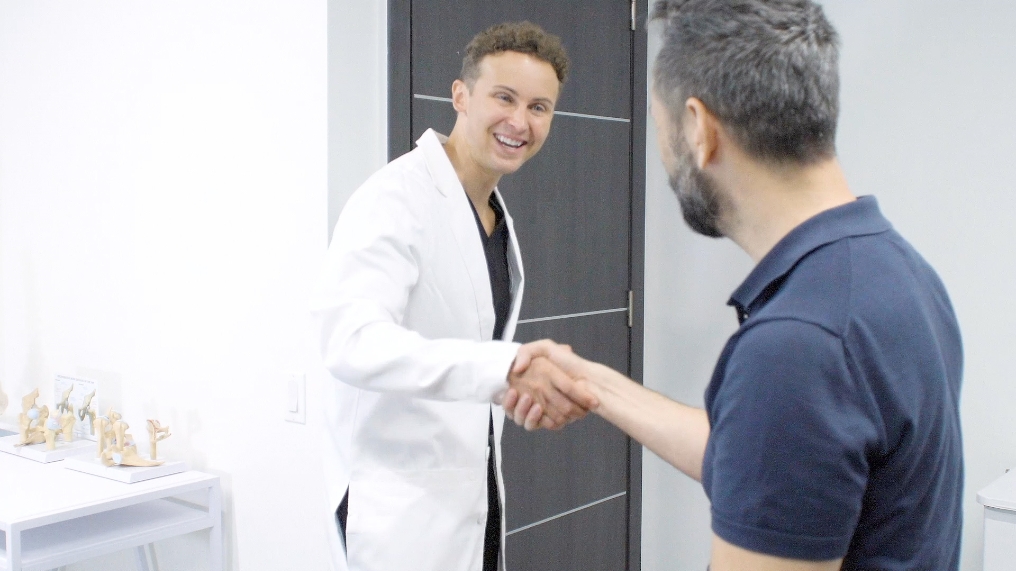 For example, Dr. Laura Lombardi fellowship trained in interventional pain medicine, which provided her the opportunity to learn and perfect fluoroscopic-guided pain treatments. This type of x-ray allows her to precisely identify the exact area for your treatment, and deliver targeted medicine and pain relief. She is also double board certified in anesthesiology and pain medicine, which adds to her depth of experience and qualifications as a top back pain doctor in NJ.
Dr. George Hanna is another member of our Paramus pain clinic who is certified in anesthesiology, pain medicine, and interventional pain management. His expertise in pain medicine is highly regarded, and he is often invited by his peers to speak at national medical conventions about the latest tools and procedures for minimally invasive back pain treatments.
Both Dr. Lombardi and Dr. Hanna are easily reached at Pain Treatment Specialists' Paramus NJ location. Schedule an appointment today and meet with some of the best back doctors in New Jersey.
What Types of Pain Management Treatments Work the Best for Symptoms of Sciatica?
Your sciatic nerve is the largest nerve in the nervous system, and forms near the lower spine and passes through your buttocks, thighs, and even down to the soles of your feet. When you suffer from pain caused by irritation of your sciatic nerve, this is referred to as sciatica. A variety of issues in your lower back can cause sciatica, but there are also a variety of solutions available for this problem. At Pain Treatment Specialists, during your initial consultation, your back pain doctor isolates the cause of your back pain, and then develops a treatment plan that addresses your specific pain problems.
Physical therapy is one of the most conservative treatments for back pain, and requires an appointment with a physical therapist. Your personal concierge at Pain Treatment Specialists helps schedule this appointment on your behalf with a highly qualified physical therapist near Paramus. During your PT sessions, you'll work on stretches and exercises designed to relieve pressure on your sciatic nerve. The goal of physical therapy is preventing future sciatica pain, and making your lower back muscles stronger and more stable.
An epidural steroid injection is also highly effective at combating sciatica pain. Your back pain doctor uses a special x-ray to find the epidural space of your spine, and then injects medicine through a syringe. The result is long-lasting back pain relief that you'll feel later that day, as this is an outpatient procedure with minimal side effects.
Book an appointment at Pain Treatment Specialists and find relief from your sciatica, degenerative disc disease, osteoarthritis, or herniated discs.
What Can I Do if I Feel Pain At Home?
If you feel pain from the symptoms of sciatica at home, you can complete some at-home activities to help relieve the irritation of your sciatic nerve. Stretches are an excellent way to relieve the pain and pressure you're feeling. One common yoga pose is called the reclining pigeon, and works to open your hips and stretch your lower back. Start by laying on your back and bring your right leg up to a 90 degree angle. Clasp your fingers behind your thigh, and gently lift your left leg. Place your right ankle on top of your left knee and hold for 20 seconds. Carefully release your grasp and repeat on the other side.
Over the counter medications also provide temporary back pain relief, and help curb swelling and inflammation. Adding an ice pack in 20 minute intervals and supplementing with a hot shower also helps inflammation. Scheduling a massage also helps your lower back pain, but be sure to communicate to your massage therapist before your treatment about your lower back pain concerns.
Located conveniently near the Paramus Park Mall, Pain Treatment Specialists is just off NJ-17. Book an appointment today and see how you can find a positive solution for your sciatica pain symptoms.
Book a Consultation
Scheduling a consultation with one of our pain treatment specialists is one of the best ways to determine the proper solution for pain relief.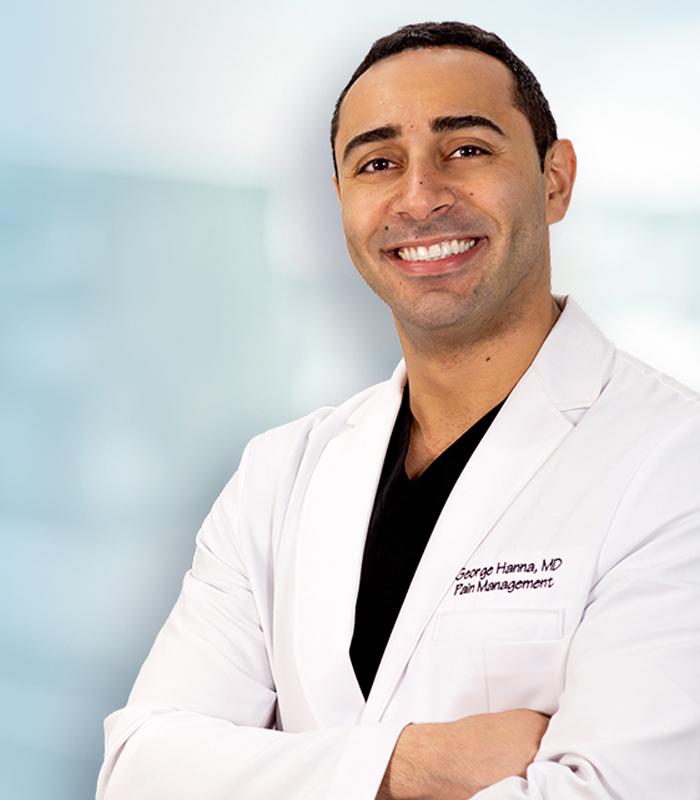 George Hanna
Harvard Medical School
Director of Pain Management
Dr. George Hanna is a nationally recognized pain management specialist and Double Board Certified in anesthesiology and pain management medicine. Dr. Hanna is currently available at Pain Treatment Specialists in Manhattan and Clifton, NJ. He is now accepting most major medical insurances, including Medicare.
Shane J. Volney
Harvard Medical School
NY & NJ PAIN SPECIALIST
Dr. Volney is double board certified in Anesthesiology and Pain Medicine by the American Board of Anesthesiology. He is currently seeing patients at our Pain Treatment Center in Manhattan and Clifton, New Jersey. Most pain treatments are covered by all major medical insurances and Medicare.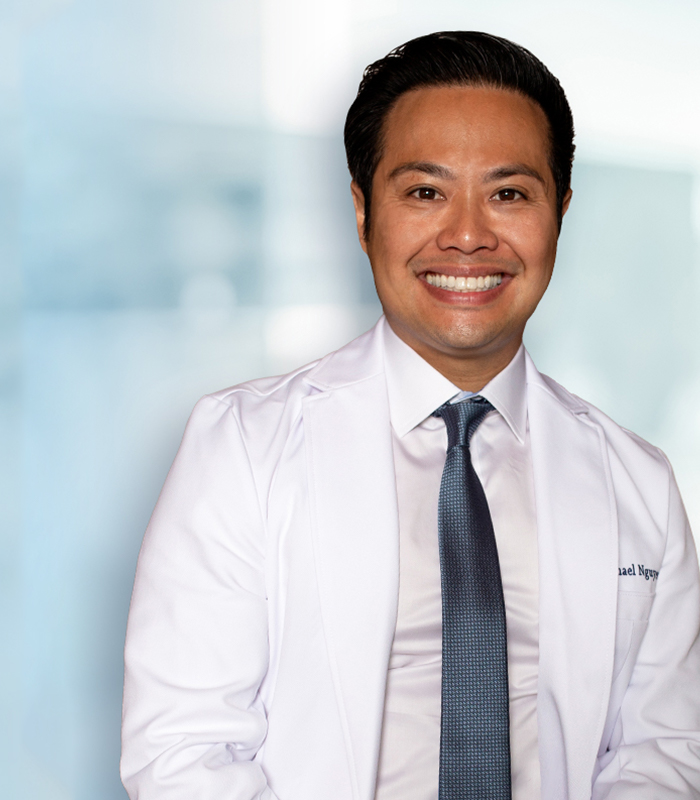 Michael Nguyen
Harvard Medical School
NY & NJ Pain Specialist
Dr. Michael Nguyen is world renowned in Pain Medicine. Dr. Nguyen completed his residency and advanced Pain fellowship training at Harvard Medical School. During his tenure at Harvard, Dr. Nguyen was awarded the "Mentor of the Year" and also "Teacher of the Year" award.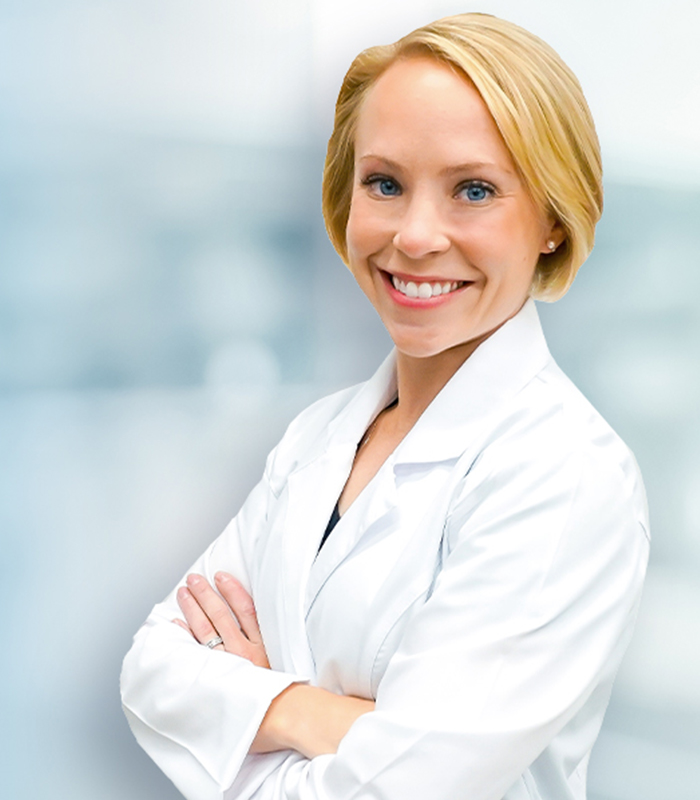 Dr. Laura Lombardi
Harvard Medical School
NJ PAIN SPECIALIST
Dr. Lombardi specializes in the treatment of back, neck, and joint pain. By using a range of minimally invasive modalities as well as advanced procedures, she helps patients achieve a pain free life without the need for surgery. Dr. Lombardi will be offering her pain treatment services in Clifton, New Jersey.
What Can a Sciatica Pain Specialist in Paramus Do for the Painful Symptoms of Sciatica?
ultima modifica:
2021-03-25T12:01:09-04:00
da