What are Common Tendinitis Causes, and What is the Best Treatment for Pain Relief?
Tendinitis is characterized by inflammation of a tendon, which attaches a muscle to a bone. The most common tendinitis occurs in your shoulders, wrists, and knees. This painful inflammation leads to stiffness and soreness in your joints, as well as tenderness and mild swelling. When you repeatedly move your joint in the same, repetitive motions this can lead to tendinitis. For example, people that play tennis and golf often suffer from this condition, since it requires the same swinging motion of your elbow and shoulder. Thankfully, it is an easily treated condition that does not require invasive surgery.
Schedule a consultation at Pain Treatment Specialists and learn how our cutting-edge pain clinics treat chronic tendon pain. With locations in NYC, northern NJ, and Long Island, we understand the causes of tendinitis as well as how to relieve your pain. If you're not sure about what doctor to see for tendonitis, you'll feel at ease with our interventional pain doctors. Their positive patient reviews consistently mention the doctors' compassionate bedside manner, as well as their nationally-recognized training. If you're suffering from tricep pain near the shoulder, sore forearms, or inflammation and pain, schedule an appointment at one of our pain clinics and begin feeling relief from chronic pain.
What are the Most Common Tendinitis Causes?
Symptoms of tendonitis include stiffness, swelling, and soreness when you move the affected area. This condition is often caused by playing sports, especially where you complete a motion repetitively. There are different types of tendonitis that occur in various parts of your body.
Golf is an excellent example of how patients develop tendinitis. During a round of golf, you're moving your club the same way over 18 holes. Let's assume you're a fairly decent driver and it takes you about 4 swings to reach the green, where you'll then putt. If you play the full round, you're swinging 90 times on average! That's a lot of wear and tear on your elbow and shoulder joints. In fact, golfer's elbow is a real condition that causes pain on the inside of your elbow. The pain can also travel to your forearm and wrist. One of the common symptoms of golfer's elbow is pain and tenderness on the inside of your elbow that becomes worse with movement.
Tennis elbow is characterized by pain on the outside of your elbow, and is also caused by repetitive motions of your elbow, wrist, and arm. This condition is common for tennis players, but also for people who need to complete repetitive movements for their job, such as carpenters or plumbers. One of the most common symptoms of tennis elbow is the inability to grip objects without intense pain.
Patellar tendonitis is also known as knee tendonitis. This occurs when there's an injury to the tendon that connects your patella (kneecap) to your shinbone. Again, overuse is the culprit here. If you have to repetitively bend or jump, tendonitis limits your range of motion and causes a stiff, sore knee. How long does knee tendonitis last? If you take proper rest from the motion causing the pain, your pain should subside in a few weeks.
At Pain Treatment Specialists, our tendonitis doctors offer Achilles, tendon, and knee pain treatments that are minimally invasive. Book an appointment at one of our pain clinics and learn how we can speed up your recovery time and rapidly relieve tendonitis pain.
Who is the Best Dr. for Tendonitis?
Chronic tendon pain is caused by the inflammation of a tendon. Playing sports is one way that tendonitis keeps athletes off the field. This is why it's important to schedule an appointment at Pain Treatment Specialists, where you'll meet with one of our highly-rated interventional pain doctors. This type of doctor receives specialized training on conditions like tendonitis, and how to avoid surgery through more conservative methods.
Dr. Jeffrey Deygoo fellowship trained in pain medicine at the Cleveland Clinic Foundation, and completed his anesthesiology residency at Hofstra Northwell School of Medicine. One of Dr. Deygoo's specialties is diagnosing and treating chronic pain issues before they intensify and worsen. His knowledge of pain medicine allows him to properly diagnose your chronic pain condition, reduce inflammation and pain, and get each patient back to the activity they enjoy.
Book an appointment at Pain Treatment Specialists and meet with Dr. Deygoo, or another highly-qualified member of our team. All of our interventional pain doctors have the same goal, which is helping patients improve their quality of life.
How Can I Reduce Inflammation in the Affected Area?
Ice and over-the-counter pain medicines are the best way to reduce inflammation and pain related to tendonitis in the foot, knee, or elbow.  For a condition like bursitis, which can affect your elbows, knees, and shoulders, cortisone injections are highly effective at reducing pain. Your Achilles tendon connects the calf muscles to the heel bone, and is the largest and strongest tendon in your body. The best way to prevent an Achilles injury is properly stretching and warming up before physical activity.
Schedule an appointment at  Pain Treatment Specialists and find out what's causing your chronic elbow, shoulder, or knee pain. Our knee pain specialists consistently receive 5-star patient ratings for our outstanding patient care that effectively relieves your chronic tendon pain issues.
Book a Consultation
Scheduling a consultation with one of our pain treatment specialists is one of the best ways to determine the proper solution for pain relief.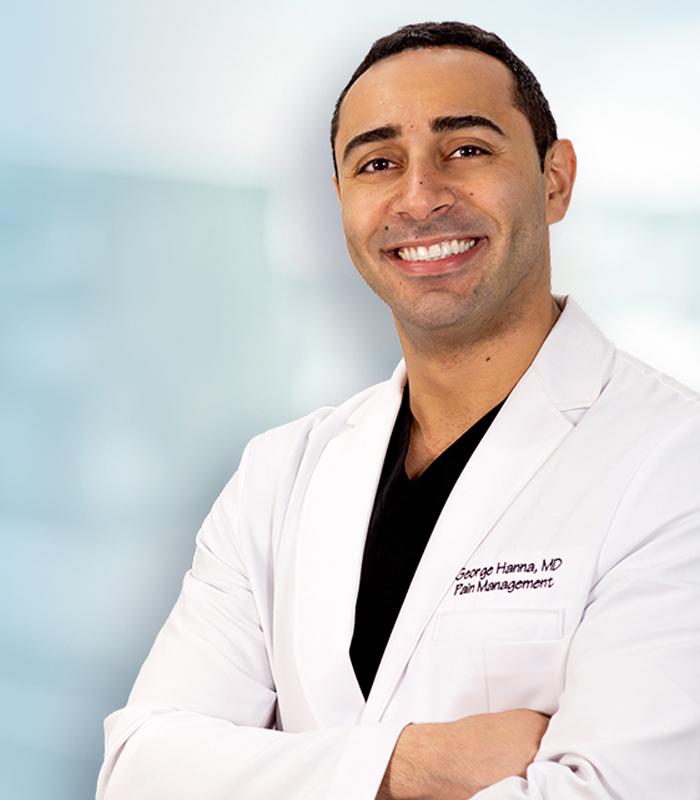 George Hanna
Harvard Medical School
Director of Pain Management
Dr. George Hanna is a nationally recognized pain management specialist and Double Board Certified in anesthesiology and pain management medicine. Dr. Hanna is currently available at Pain Treatment Specialists in Manhattan and Clifton, NJ. He is now accepting most major medical insurances, including Medicare.
Shane J. Volney
Harvard Medical School
NY & NJ PAIN SPECIALIST
Dr. Volney is double board certified in Anesthesiology and Pain Medicine by the American Board of Anesthesiology. He is currently seeing patients at our Pain Treatment Center in Manhattan and Clifton, New Jersey. Most pain treatments are covered by all major medical insurances and Medicare.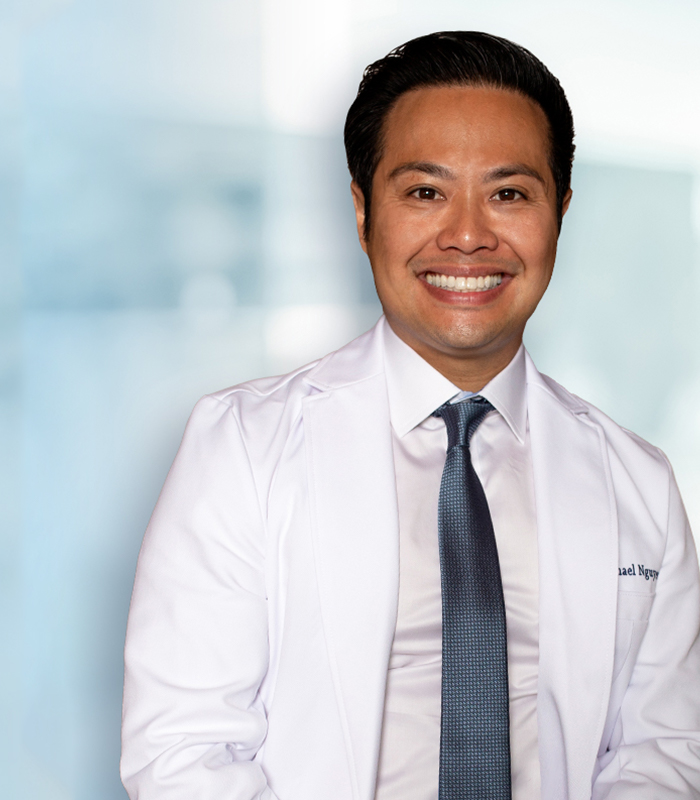 Michael Nguyen
Harvard Medical School
NY & NJ Pain Specialist
Dr. Michael Nguyen is world renowned in Pain Medicine. Dr. Nguyen completed his residency and advanced Pain fellowship training at Harvard Medical School. During his tenure at Harvard, Dr. Nguyen was awarded the "Mentor of the Year" and also "Teacher of the Year" award.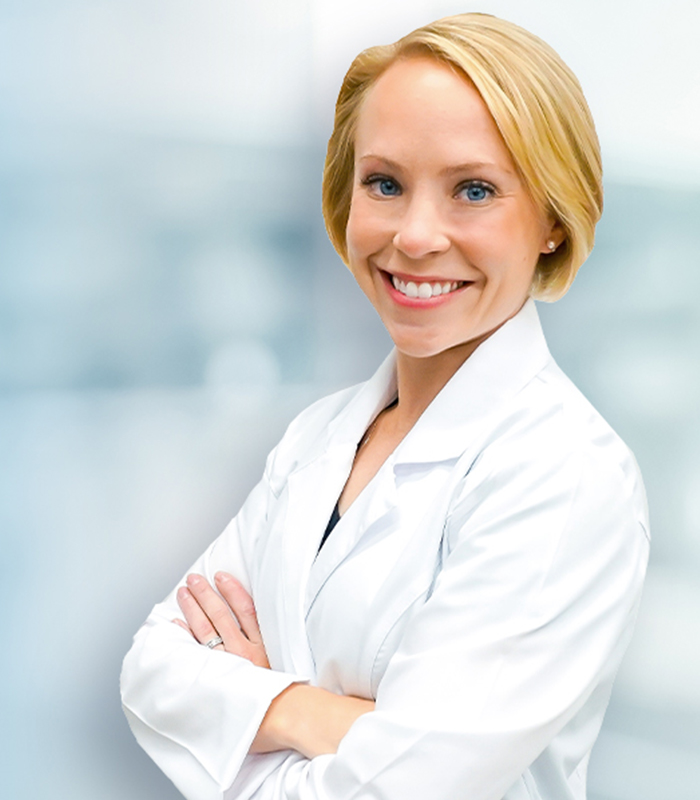 Dr. Laura Lombardi
Harvard Medical School
NJ PAIN SPECIALIST
Dr. Lombardi specializes in the treatment of back, neck, and joint pain. By using a range of minimally invasive modalities as well as advanced procedures, she helps patients achieve a pain free life without the need for surgery. Dr. Lombardi will be offering her pain treatment services in Clifton, New Jersey.
What are Common Tendinitis Causes, and What is the Best Treatment for Pain Relief?
ultima modifica:
2022-09-05T14:18:07-04:00
da