Do You Have Tendinitis of the Knee Symptoms? Find Knee Pain Relief at Pain Treatment Specialists
Knee pain is a surefire way to put a major damper on your day off. No one wants to walk around and feel a sharp pain under the kneecap, or pain above the kneecap when they're just trying to enjoy free time. Tendonitis of the knee is a common knee pain cause, but is easily treated through interventional pain medicine. The most common cause of knee tendonitis is repetitive motions, such as running, jumping, or kneeling. This causes an injury to the patellar tendon, which connects the kneecap to the shinbone. Instead of spending your day off resting from knee pain, find a pain management doctor who can find relief from your chronic knee pain.
At Pain Treatment Specialists, our team of Harvard-trained knee pain doctors understand knee tendon tear symptoms and how they affect your quality of life. Through their specialized training in pain medicine, our pain doctors can customize a treatment plan that reduces knee joint pain. Knee tendonitis is also known as jumper's knee, and without treatment can lead to a knee tendon tear. If repetitive motions such as kneeling, jumping, or cycling are a part of your daily routine, it's important to schedule an appointment at one of our pain clinics in NYC, Long Island, or northern NJ to address your knee pain.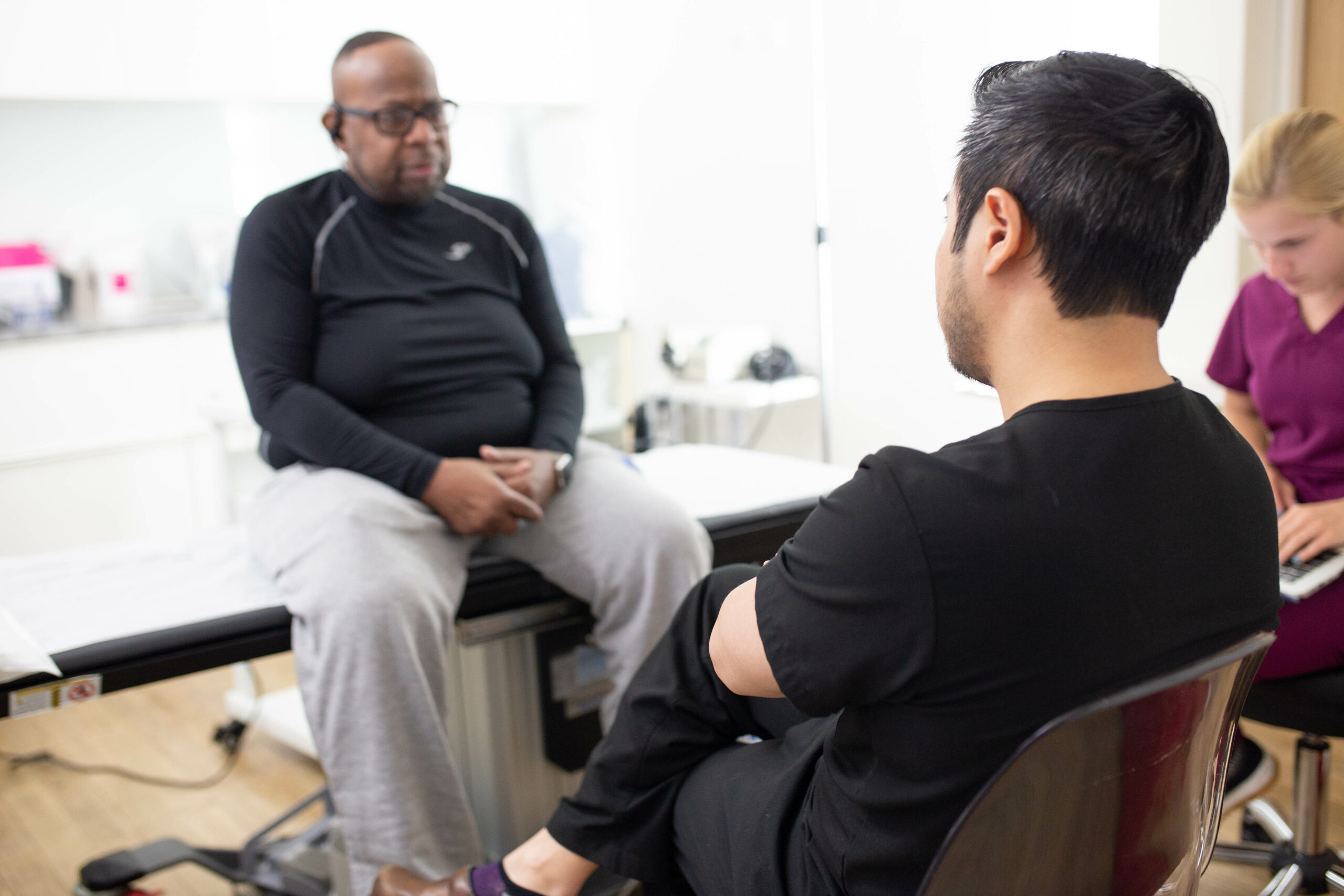 What is Tendinitis of the Knee?
Knee tendinitis is also known as jumper's knee and patellar tendonitis. It involves an injury to your patellar tendon, which connects your kneecap to your shinbone. This is a chronic pain condition that gradually becomes worse if left untreated. The repeated stress weakens the tendon and results in tiny tears that multiply over time. This causes pain and inflammation in your knee. Since this injury is caused by overuse, athletes who participate in sports that require a lot of jumping often suffer from tendinitis of the knee.
What helps tendonitis in the knee? You can complete jumper's knee treatment exercises to help strengthen your knee and quad muscles to prevent future injuries. One exercise recommended by a physical therapist is straight leg raises. Lie on your back with your good knee bent. Straighten the affected knee, and lift it from the ground to around one foot high. Hold for 10 seconds, then repeat this lifting motion 8-10 times.
Ultimately, you want to avoid a serious patellar tendon tear by seeking treatment for your knee pain. Book an appointment at Pain Treatment Specialists and find relief from the pain in front of your kneecap.
What Helps Tendonitis in the Knee?
As mentioned above, you can complete exercises at home to build strength in your knee muscles and leg muscles. This helps stretch and strengthen your muscles. You can also try to analyze your jumping motions and see if there is any way to land or take off differently that reduces stress on your knee joint. Also, don't force yourself to play through pain. If your knee begins to hurt, take a rest. Don't go back to your normal activities until your knee is pain-free. Use the RICE strategy for treating knee pain at home, which stands for "rest, ice, compress, and elevate." This helps reduce pain and swelling in your leg muscles and knee joints. You should also consult with your primary doctor to review your medical history and see if other risk factors such as autoimmune diseases are also disrupting blood flow to your knee.
If these methods do not provide effective pain relief, it's time to schedule an appointment at Pain Treatment Specialists. Our minimally invasive treatment methods provide long-lasting knee pain relief. Steroid injections are highly effective for treating knee tendonitis and inner knee pain when straightening the leg. Your interventional pain doctor identifies the area for injection, and administers a corticosteroid shot. This provides targeted and powerful anti-inflammatory medicine to your knee joint. Platelet-rich plasma injections are also a cutting-edge way to treat jumper's knee. Your own blood is used to promote healing and growth in your knee. A centrifuge separates growth platelets, which are then injected in the injured area. This speeds the growth and regeneration of new, healthy cells.
How long will knee pain last? It lasts as long as you keep delaying a visit to Pain Treatment Specialists! Schedule an appointment today and begin feeling better after your first consultation.
What is Bilateral Knee Tendinopathy?
Bilateral knee tendinopathy is stress on your patellar tendon in both knees. It is a very painful condition that leads to many professional athletes needing to retire from their sport. However, with early diagnosis and treatment, this knee pain condition is easily treated
Physical therapy is an excellent treatment for bilateral knee tendinopathy. During your PT sessions, your physical therapist focuses on your patellar tendon, and engages you in specific stretches and exercises designed to strengthen this area. Heat and cold therapies are also used to relieve your knee tendon tear symptoms. When used in conjunction with pain medicine, physical therapy is a highly effective tool for treating back of knee tendon pain.
Instead of spending your day off in pain on the couch, get back on your feet! Schedule an appointment at Pain Treatment Specialists and learn how our knee pain doctors identify and treat the cause of your knee pain with minimally invasive knee pain treatments.
Book a Consultation
Scheduling a consultation with one of our pain treatment specialists is one of the best ways to determine the proper solution for pain relief.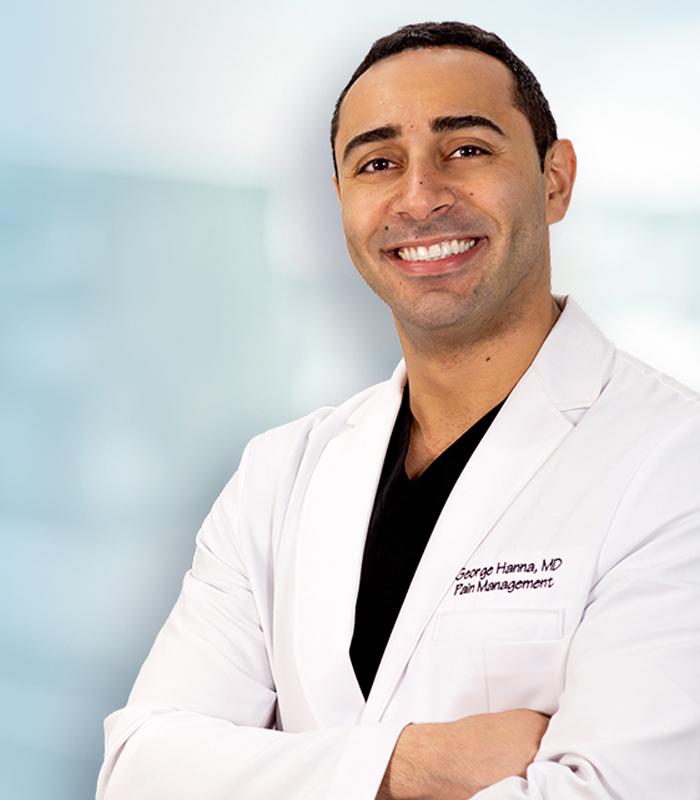 George Hanna
Harvard Medical School
Director of Pain Management
Dr. George Hanna is a nationally recognized pain management specialist and Double Board Certified in anesthesiology and pain management medicine. Dr. Hanna is currently available at Pain Treatment Specialists in Manhattan and Clifton, NJ. He is now accepting most major medical insurances, including Medicare.
Shane J. Volney
Harvard Medical School
NY & NJ PAIN SPECIALIST
Dr. Volney is double board certified in Anesthesiology and Pain Medicine by the American Board of Anesthesiology. He is currently seeing patients at our Pain Treatment Center in Manhattan and Clifton, New Jersey. Most pain treatments are covered by all major medical insurances and Medicare.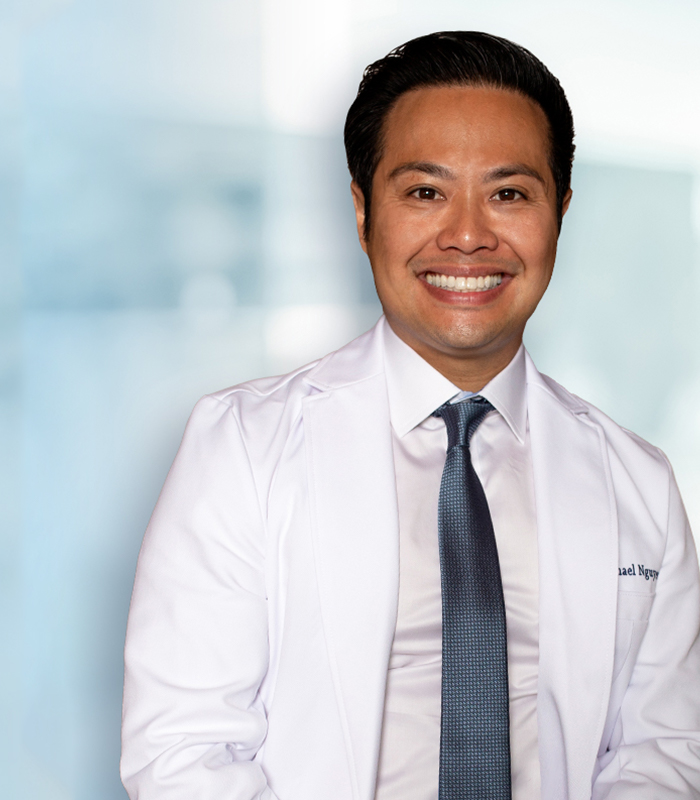 Michael Nguyen
Harvard Medical School
NY & NJ Pain Specialist
Dr. Michael Nguyen is world renowned in Pain Medicine. Dr. Nguyen completed his residency and advanced Pain fellowship training at Harvard Medical School. During his tenure at Harvard, Dr. Nguyen was awarded the "Mentor of the Year" and also "Teacher of the Year" award.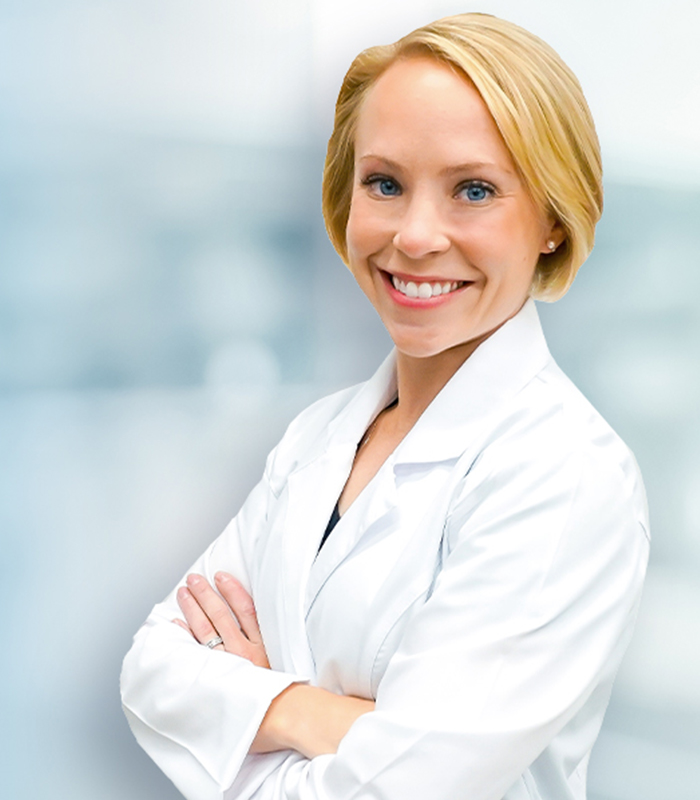 Dr. Laura Lombardi
Harvard Medical School
NJ PAIN SPECIALIST
Dr. Lombardi specializes in the treatment of back, neck, and joint pain. By using a range of minimally invasive modalities as well as advanced procedures, she helps patients achieve a pain free life without the need for surgery. Dr. Lombardi will be offering her pain treatment services in Clifton, New Jersey.
Do You Have Tendinitis of the Knee Symptoms? Find Knee Pain Relief at Pain Treatment Specialists
ultima modifica:
2022-09-26T14:37:47-04:00
da