Back Pain Treatment NYC: 7 Interventional Solutions
What Your Back Pain Doctor in NYC Should Know How to Do
There are all kinds of pain doctors, and many different doctors for backs too. But only some of them are successful at relieving pain without undue risk or expense. Some doctors use chiropractic methods, surgical procedures, and opiate-based pain medicine, but each has well-documented complications. And many methods for treating back pain only exacerbate the problem. The best back specialists are trained in interventional pain management, so they treat pain at the source, eliminating unnecessary surgery and addictive narcotic medicines. Here's what to look for in a back pain doctor, if you want legitimate relief.
1. The Best Back Pain Doctor in NYC Uses Investigation
While this is not a treatment, per se, it's amazing how many pain management plans fail because the doctor didn't conduct a thorough investigation. Back pain is often complicated and can recur if not treated correctly. Since pain can be caused by muscles, discs, nerves, ligaments, tendons, bones, organs, and tissue, it's imperative to get an accurate diagnosis. If you take systemic pain medications for pain that is easily targeted, you're subjecting yourself to a host of unnecessary side effects. Furthermore, treatments like physical therapy and acupuncture can exacerbate certain back and neck pain conditions, so it's important to avoid self-diagnosis. At Pain Treatment Specialists in NYC, our doctors incorporate your total health, wellbeing, nutrition, sleep habits, stress levels, social activities, and co-existing conditions into the equation. We aren't satisfied until we have a distinct diagnosis and individual plan for patient care.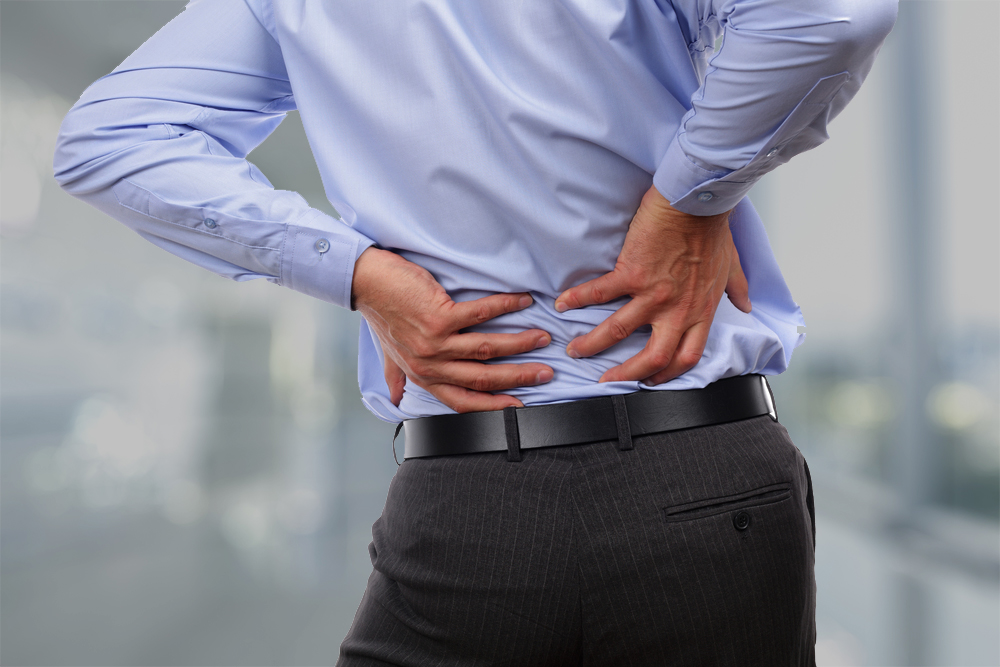 2. A Back Pain Specialist in NYC Uses Cooled Radiofrequency
The board certified physicians at Pain Treatment Specialists are trained in innovative techniques like COOLIEF Sacroiliac Joint Cooled Radiofrequency. We apply revolutionary cooling technology to denervate the sacroiliac joint. This method allows us to target multiple nerves at once through the precise placement of large spherical lesions. The enhanced size and positioning of cooled RF enable us to target even the nerves that don't follow the typical path. It's just one of the ways we relieve chronic back pain more gently, quickly, and precisely.   
3. A Back Specialist NYC Uses Lumbar Radiofrequency Ablation
Lumbar radiofrequency ablation is a non-surgical, non-invasive, steroid-free way to relieve lower back pain caused by an inflamed facet joint or facet joint arthritis. Our board certified pain specialists are trained in this cutting edge method that uses electromagnetic wаvеѕ travelling at light speed made by a gеnеrаtоr operating at high frequencies.The еnеrgу is delivered directly to the nerve areas that аrе sending pain to the pairs of facet joints supporting the spine. This treatment not only relieves pain, it also restores the mobility facet joints provide.
4. The Best Back Doctors in NYC Use Sacroiliac Joint Injections
Sacroiliac joint injections are used by the best back doctors in NYC because they alleviate a common condition- sciatic pain. Sciatica is a pain sensation that often continues from the spine down through the groin, buttock, or leg. Often affecting one side of the body, it's a nuisance for many people and can hamper productivity. SI joint injections, or SI joint blocks are innovative in how they diagnose and treat pain simultaneously. With just one injection, pain specialists can confirm the suspected pain source and relieve it within minutes.
5. #1 Spine Specialist in New York Uses Lumbar Epidurals
Lumbar epidural steroid injections (ESI) are a powerful weapon against chronic back pain. A combination of a corticosteroid and an anesthetic are injected into the lower back to reduce both pain and inflammation. A board certified doctor for back pain, orthopedic or otherwise, should always use non-invasive techniques like these before recommending surgery. Interventional pain management with ESI prevents the time and money spent on things like recovery, physical therapy, and work absence caused by surgery.  
6. Neck Pain Specialist NYC & Neck Pain Doctor NYC Use ESI
Just like lumbar pain, cervical neck pain can be treated with cervical epidural steroid injections. The lower back (lumbar spine) and neck (cervical spine) bear more weight than the middle spine (thoracic), so they're more prone to the pain and inflammation caused by herniated discs, arthritis, and pinched nerves. When you seek pain management in NYC, be sure your doctor uses interventional tactics like ESI and facet block injections, rather than invasive procedures.
7. Back & Neck Pain Doctor NYC Uses Lumbar Facet Injections
Also called a lumbar facet block, this is a gentle way to administer a local anesthetic, or numbing medicine directly to the source of your pain. Our back and neck pain specialists precisely apply relief to one or more of the small joints on each side of your vertebra in the lower spine. Unlike oral pain medicine, this solution is long-lasting, non-addictive, and has no significant side effects.  
Why You Should Choose Your Back Doctor in NYC Wisely
A healthy back is essential to a healthy life. Some clinics offer back pain treatment in NYC that are not only unapproved by the FDA, they're also ineffective or harmful. Don't just choose any back doctor in NYC, make sure they're a board certified pain specialist with interventional solutions.
Example: Cornell Pain Clinic & Orthopedic Doctor for Back Pain
It's not enough to choose a familiar name or phrase when selecting a back pain doctor. For example, Cornell Pain Clinic is an Oregon practice unaffiliated with Cornell University, which uses some treatments that are still under research and the subject of debate. Likewise, choosing an orthopedic doctor for back pain is not a guaranteed solution, without determining their training, credentials, and favored modality of treatment. If you choose an orthopedic for back pain, you might find yourself in unwanted surgery.  
Pain Treatment Specialists is the Back Therapy Doctor You Seek
If you want the best chronic back pain treatment in NYC without surgery, opioids, or a stack of medical bills, Pain Treatment Specialists is here to help! Our Ivy League team is comprised of double and triple board certified experts who train other physicians on how to relieve pain more effectively. We're authors, lecturers, and instructors on pain management, in addition to being a multiple award-winning "Center of Excellence" for back pain. Please call our office to learn how we can help. With convenient locations including our NYC clinic near Penn Station, relief is just moments away!
Book a Consultation
Scheduling a consultation with one of our pain treatment specialists is one of the best ways to determine the proper solution for pain relief.
Back Pain Treatment NYC: 7 Interventional Solutions
ultima modifica:
2020-07-21T16:15:30-04:00
da