Tips for Finding an Orthopedic Knee Doctor in My Area
Need to Find a Doctor for Knee Pain?
If you're looking for a "knee doctor near me" or "knee specialist near me," you're already on the right track. Some patients postpone their visit to a knee pain doctor in hopes the pain will disappear. But knee pain can be persistent, particularly when it stems from serious knee injuries and conditions that won't abate without treatment. Diagnosing and treating knee pain promptly is crucial for the best outcome. Our knees sustain a lot of pressure and manipulation. Like most joints, the knee joint is one we shouldn't take for granted if we want to lead an active life.
The Right Knee Joint Pain Doctor Near Me is Important
When it comes to the knee joint, not just any doctor will do. Some knee doctors specialize in the musculoskeletal system, while others specialize in autoimmune conditions, surgery, or chiropractic care. If your knee pain is the result of Rheumatoid Arthritis, a chiropractor isn't your best choice. Likewise, if your knee pain is caused by a fracture or dislocation, a rheumatologist isn't the doctor you need. And if your pain doesn't require surgery, then you certainly don't want to look for "knee surgeons near me."
Difficulties arise when patients choose a knee specialist with a limited scope of training and treatment options. For example, if you consult physical therapists for pain caused by a disease, they'll have to refer you elsewhere. And if you undergo surgery for knee pain that doesn't warrant it, you'll be left with additional pain, downtime, and unnecessary medical bills.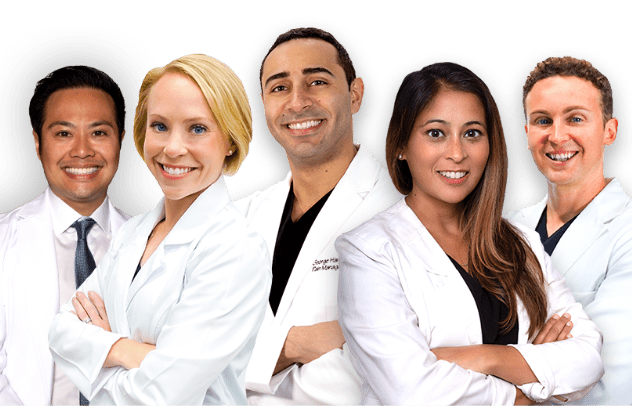 Choose an Interventional Pain Specialist Doctor for Knee Pain
To avoid choosing the wrong knee specialist, start with a minimally invasive, interventional pain specialist. Each knee doctor at Pain Treatment Specialists is fellowship trained in interventional pain medicine and pain management, making us uniquely qualified in diagnosing and treating all types of pain.
Our Harvard-trained team studied at the most prestigious universities and hospitals, in addition to their Harvard training. With expertise gleaned from Columbia, Yale, Cornell, Vanderbilt, UPenn, Wayne State, Massachusetts General Hospital, Brigham and Women's Hospital, and more, our team is composed of industry leaders in pain medicine.
Our esteemed practitioners are committed to providing minimally invasive solutions to all knee issues, including knee injuries and conditions like Osteoarthritis. Our expertise eliminates the need for invasive surgery and addictive medicine like narcotics. Our methods are both gentle and interventional, so we relieve pain and prevent it from recurring.
Sports Medicine Knee Specialist vs. Interventional Dr. for Knee
Some patients assume they know which knee specialist to choose. If they sustained an injury while playing sports, for example, they might consult a sports medicine knee specialist. However, sports injuries vary widely. Athletes endure meniscus tears, torn ACLs, fractures, dislocations, Tendonitis, Bursitis, and Iliotibial Band issues.
But athletes are also subject to "wear and tear" diseases like Osteoarthritis due to repetitive exercise. They're also not immune to diseases that impact the knees, like Rheumatoid Arthritis, Multiple Sclerosis, Fibromyalgia, and cancer. A sports medicine knee specialist is not trained in diagnosing and treating the full range of knee issues athletes develop.
A key difference between a sports medicine knee specialist and our Dr. for knee pain, is that we're equipped to diagnose all causes of knee pain, and treat the broad scope of knee issues interventionally. Sports medicine doctors primarily treat mechanical sports injuries like meniscus tears using things like surgery, braces, and prescription pills.
Pain specialists, however, treat all types of knee pain, whether from a disease, genetic condition, sports injury, or athletic wear and tear. We have a broader range of treatment options that prevent the need for surgery for sports injuries and many other knee issues. If you consult a sports medicine knee specialist, you are more likely to undergo surgery. You are also unlikely to find relief from knee pain that is not structural in causation.  
Choose PTS Over Arthroscopic Knee Surgeons Near Me
Pain Treatment Specialists (PTS) will help you safely avoid surgery at all costs. We'll conduct a full medical history and thorough investigation of your pain through tools like our innovative fluoroscopic guided imagery. If you need knee surgery, we will refer you to the most reputable surgeon. But in the vast majority of cases, knee pain doesn't warrant surgery.
Knee pain is often relieved by our minimally invasive procedures like corticosteroid injections, genicular nerve blocks, and radiofrequency ablation. Don't seek an arthroscopic knee surgeon near me until you've consulted PTS for gentler, faster solutions. Contact us by clicking the link below to learn more about our safer options.
Answers to Common Knee Doctor Searches:
-Who's the Best Knee Doctor in New York?
Pain Treatment Specialists in Manhattan is not only the top pain practice in New York, we're also a Castle Connolly Top Doctor, RealSelf Top Doctor, Center of Excellence, and Consumer Reports Selectee. Our doctors hold esteemed titles like Clinical Instructor, Medical Director, Chief Resident, and Teacher of the Year. We lead the field in research, innovation, and board certifications. Our doctors are renowned teachers, medical textbook contributors, and speakers on interventional pain relief.
-Who's the Best Knee Specialist in New Jersey?
If you live in the Garden State, you're in luck, because PTS has multiple locations in New Jersey. Our offices in Clifton, West Orange, and Paramus provide the same high-level care and qualified doctors as our NYC headquarters. Visit us for any knee issues and leave feeling better immediately.  
-Who's the Best Knee Specialist in Anchorage?
If you need a knee specialist in Anchorage, contact PTS first. Our doctors treat patients from every city dealing with knee issues. We'll ensure your costs and insurance coverage before you make the trip. If travel isn't an option, we'll help you locate a pain specialist in Alaska.
-Who's the Best Knee Surgeon in Southern California?
Before looking for the best knee surgeon in southern California, contact PTS. Many causes of pain don't require surgery, so we'll determine if you need a knee surgeon. We frequently treat patients from California and from cities around the world.
-Who's the Best Knee Doctor in Las Vegas?
Would you rather see a knee doctor in Vegas, or our Ivy League-trained, award-winning experts? With a quick flight, you'll experience world-renowned care. We keep costs low, often requiring no out-of-pocket expense. Our doctors not only treat patients from around the world, we also train physicians worldwide. Trust your knees to the experts who show other doctors how it's done.
-Who are the Top Knee Surgeons in the Philadelphia Area?
If you live in Philly, you're just an hour from Pain Treatment Specialists' NJ offices. Book an appointment to see the foremost pain specialists, instead of a knee surgeon. In less time than you'll spend in the surgeon's waiting room, you can get to NJ and back, arriving home pain free.
-Who's the Best Knee Surgeon in Richmond, VA?
Before you look for the best knee surgeon in Richmond, VA, consider that the best knee doctors to prevent knee surgery are just a short drive away. Visit PTS for a thorough analysis of your pain and a strong likelihood that you can avoid surgery.
Visit the Best Knee Doctor, No Matter Where You Live
Pain Treatment Specialists routinely treats patients and trains doctors from all over the world. If your knee pain won't relent, contact us before consulting a knee surgeon or sports medicine doctor. We love the look in our patients' eyes when they realize relief is moments away, rather than months away following surgery.
Book a Consultation
Scheduling a consultation with one of our pain treatment specialists is one of the best ways to determine the proper solution for pain relief.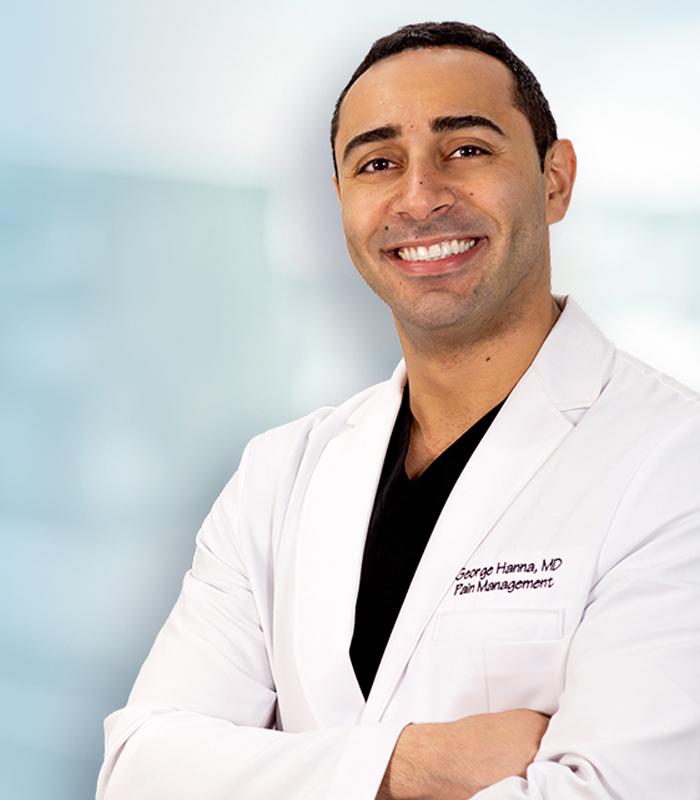 George Hanna
Harvard Medical School
Director of Pain Management
Dr. George Hanna is a nationally recognized pain management specialist and Double Board Certified in anesthesiology and pain management medicine. Dr. Hanna is currently available at Pain Treatment Specialists in Manhattan and Clifton, NJ. He is now accepting most major medical insurances, including Medicare.
Shane J. Volney
Harvard Medical School
NY & NJ PAIN SPECIALIST
Dr. Volney is double board certified in Anesthesiology and Pain Medicine by the American Board of Anesthesiology. He is currently seeing patients at our Pain Treatment Center in Manhattan and Clifton, New Jersey. Most pain treatments are covered by all major medical insurances and Medicare.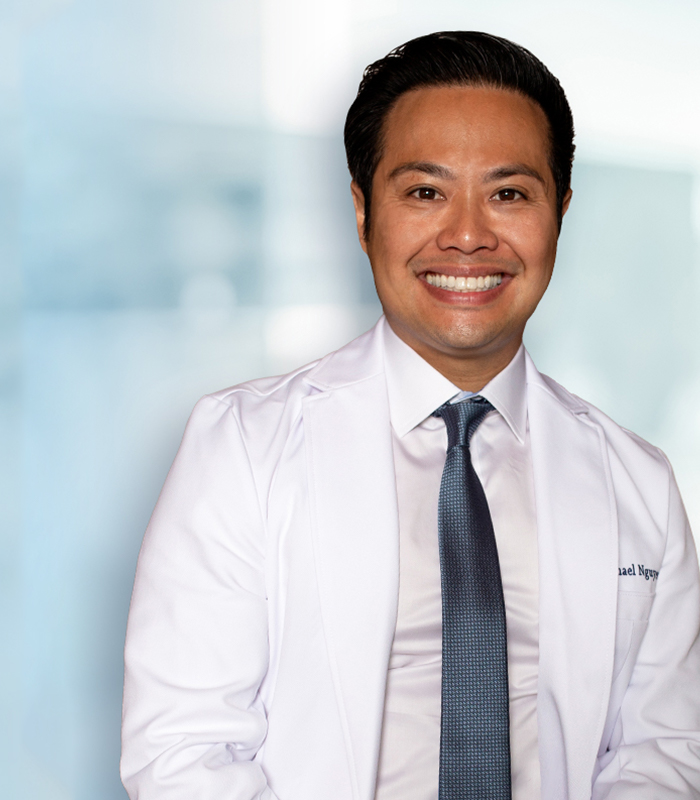 Michael Nguyen
Harvard Medical School
NY & NJ Pain Specialist
Dr. Michael Nguyen is world renowned in Pain Medicine. Dr. Nguyen completed his residency and advanced Pain fellowship training at Harvard Medical School. During his tenure at Harvard, Dr. Nguyen was awarded the "Mentor of the Year" and also "Teacher of the Year" award.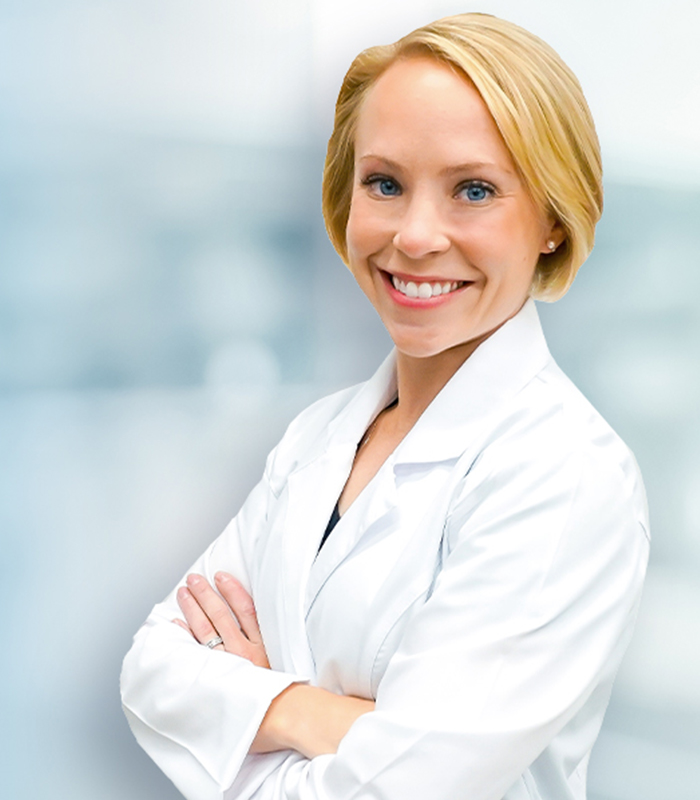 Dr. Laura Lombardi
Harvard Medical School
NJ PAIN SPECIALIST
Dr. Lombardi specializes in the treatment of back, neck, and joint pain. By using a range of minimally invasive modalities as well as advanced procedures, she helps patients achieve a pain free life without the need for surgery. Dr. Lombardi will be offering her pain treatment services in Clifton, New Jersey.
Tips for Finding an Orthopedic Knee Doctor in My Area
ultima modifica:
2020-10-21T14:21:41-04:00
da