Surgery-Free Knee Pain Treatment in NYC Yields Better Relief
Searching for Orthopedic Surgeons for Knees Near Me?
Are you on the hunt for the best orthopedic knee surgeon? First, ask yourself what is causing your knee pain. What other solutions have you tried? Knee replacement surgery is a complex procedure that involves significant cost, downtime, and physical therapy. It also requires repeat surgery to maintain the knee's mobility over time. But, more importantly, knee joint surgery is no longer recommended for the majority of chronic knee pain conditions. So, before you book a surgical knee specialist, read on to learn about better options.
Who Recommended an Orthopedic Surgeon Near Me for Knees?
It's important to consider who recommended surgery as treatment for knee pain. A primary care physician might refer you to surgery after trying generalized pain management options like narcotic pain medicine or R.I.C.E. (rest, ice, compression, elevation) to no avail. But PCPs often lack the time and the tools to dig deeper into your pain. In these cases, there are often better solutions that the PCP simply isn't aware of. A standard X-Ray might not reveal things like Bursitis or Rheumatoid Arthritis. If a doctor refers you to surgery without a clear diagnosis, it's likely exploratory surgery, which is not recommended for the knee joint.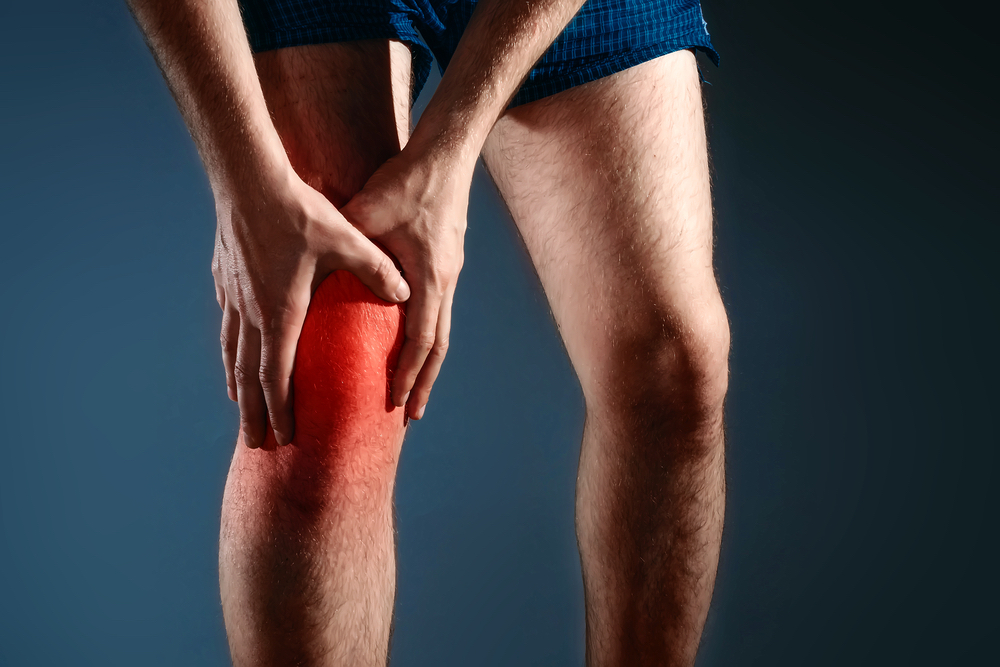 And if your first stop was a surgical doctor in NYC, then you might also be sent into unnecessary surgery. Surgeons are trained in surgical solutions, not less invasive techniques. Studies have shown that surgery is not the best option for most types of knee pain, but surgeons will still attempt to relieve your pain surgically. Visit an interventional pain management doctor first. If they recommend surgery instead of their minimally invasive solutions, you can trust the recommendation. But don't undergo surgery without seeking surgical alternatives from interventional knee doctors first.
Arthroscopic Knee Surgeons Near Me Have Limited Options
Arthroscopic knee surgeons are equipped to do that very procedure, and some of them do it very well. However, the number of pain conditions that require surgery diminishes consistently as groundbreaking solutions emerge. If you hope to avoid surgery, and you should, don't visit a surgical knee specialist first. Interventional pain medicine experts have a wealth of options to relieve knee joint pain without surgery.
Even the Best Knee Surgeon in New York Can't Guarantee Relief
Even the best knee surgeon in New York can't predict the outcome of your surgery. Some patients recover fairly well, while some are left with worse pain and no improvement of mobility. Virtually all patients require more time to recover than they are promised. If a knee orthopedic surgeon says you'll be back to normal in a week or two, they're simply not telling the truth. Some patients take a year, or two years, to fully recover. Others never regain fluid motion of the knee joint. Most contend with stiffness and require subsequent surgeries to maintain the knee's integrity. While knee surgery is required for some patients, proactive, targeted treatment can prevent surgical necessity.
The Best Knee Doctor in NYC Isn't a Surgeon
The best knee doctor in NYC provides swift relief without additional pain or damage. Pain Treatment Specialists' Harvard-trained knee doctors have pain free solutions to eliminate pain at the source. Our state of the art techniques start with superior diagnostic tools. Through fluoroscopic guided imaging and innovative tests, we determine the exact cause of your pain and treat it locally, rather than systemically. We prevent the unnecessary risks, side effects, complications, expenses, and recovery time of surgery. Our patients experience relief within minutes, and get back to the living the life they deserve right away.
Choose an Interventional Orthopedic Knee Specialist Instead
Interventional methods for knee pain treatment in NYC are superior on several levels. First, the pain treatment is exact, rather than using a trial-and-error approach. Second, it doesn't involve medicine like opioids that cause several additional symptoms to contend with, including drug dependence. Third, the pain and swelling dissipate the same day, rather than the months it takes to recover from surgery. Fourth, the cost is significantly lower, and often covered by insurance. You also save money because you don't incur lost wages with our quick procedures. Fifth, interventional doctors customize your treatment plan based on your medical history and lifestyle, and they follow up to guarantee success.
An Interventional Knee Doctor in NYC Seeks Your Best Interest
A pain management doctor is the best orthopedic near me because of their methods, as well as their philosophy. Interventional pain doctors seek to minimize pain, downtime, and cost for their patients, by finding the exact cause and best treatment for your pain. They won't use guesswork or recommend expensive surgery just to generate revenue. They'll always consider your personal goals for your health and other coexisting conditions before recommending treatment. Our caring team seeks to care for the whole patient, not just prescribe pain medicine. Our holistic approach yields better results, since we see each patient as an individual.
An Orthopedic Knee Specialist Near Me Is Essential to Recovery
If you're postponing seeing an orthopedic knee doctor near me, consider the consequences. Knees are essential to almost every move you make– walking, standing, sitting, and bending. Do you really want to risk worsening pain and immobility? Left untreated, knee pain becomes more complicated, since pain and swelling from one component can irritate and inflame other parts of the knee. When you visit a pain management doctor in NYC you can address the pain and prevent further complications. By choosing our interventional team, you get relief without the risks of narcotics or surgery. Address knee pain early for the best possible outcome.
Choose the #1 Knee Specialist in NYC for Better Results
It's important to see a knee specialist in NYC, but not just any knee doctors will do. Check out their website and field of study before you book an appointment. Many orthopedic knee specialists prefer surgery, since that's what they are trained in. Instead, visit Pain Treatment Specialists, where surgery is replaced with better, safer, and quicker methods of relief. Our pain free treatments offer same-day, outpatient relief of all types of knee pain.
The Orthopedic Knee Doctor Near Me for Surgery-Free Relief
The doctors at Pain Treatment Specialists are world-renowned for surgery-free knee pain relief. We frequently train physicians and treat patients from all over the world. Our award-winning care is available to all of our neighbors in NYC. Visit our Manhattan clinic near the Chrysler Building for incomparable pain relief. We love showing patients how successful knee pain treatment in NYC doesn't require surgery.
Book a Consultation
Scheduling a consultation with one of our pain treatment specialists is one of the best ways to determine the proper solution for pain relief.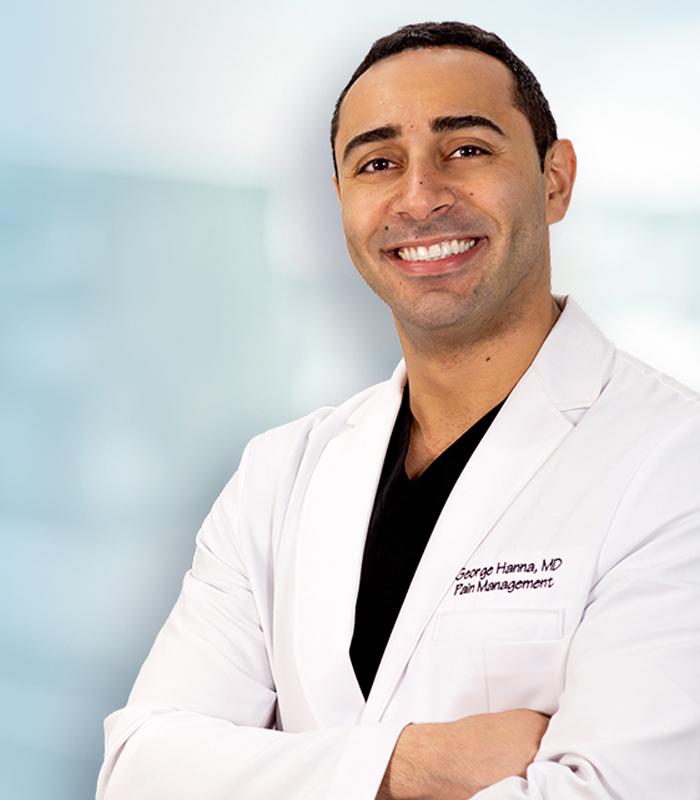 George Hanna
Harvard Medical School
Director of Pain Management
Dr. George Hanna is a nationally recognized pain management specialist and Double Board Certified in anesthesiology and pain management medicine. Dr. Hanna is currently available at Pain Treatment Specialists in Manhattan and Clifton, NJ. He is now accepting most major medical insurances, including Medicare.
Shane J. Volney
Harvard Medical School
NY & NJ PAIN SPECIALIST
Dr. Volney is double board certified in Anesthesiology and Pain Medicine by the American Board of Anesthesiology. He is currently seeing patients at our Pain Treatment Center in Manhattan and Clifton, New Jersey. Most pain treatments are covered by all major medical insurances and Medicare.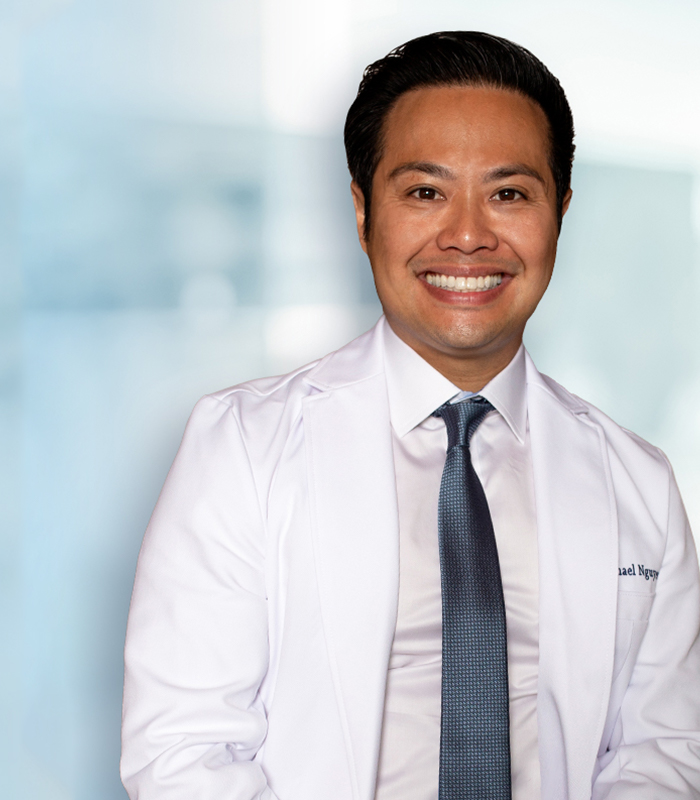 Michael Nguyen
Harvard Medical School
NY & NJ Pain Specialist
Dr. Michael Nguyen is world renowned in Pain Medicine. Dr. Nguyen completed his residency and advanced Pain fellowship training at Harvard Medical School. During his tenure at Harvard, Dr. Nguyen was awarded the "Mentor of the Year" and also "Teacher of the Year" award.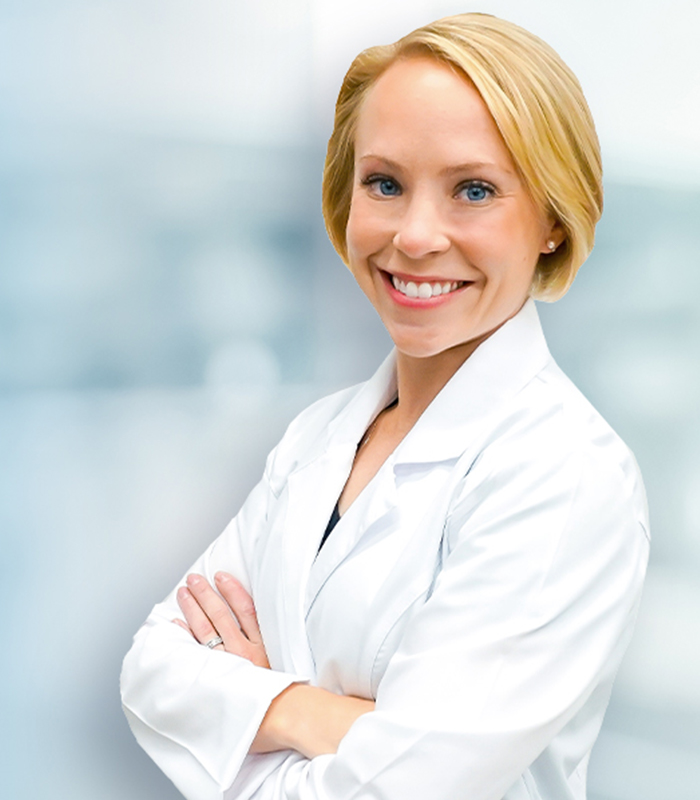 Dr. Laura Lombardi
Harvard Medical School
NJ PAIN SPECIALIST
Dr. Lombardi specializes in the treatment of back, neck, and joint pain. By using a range of minimally invasive modalities as well as advanced procedures, she helps patients achieve a pain free life without the need for surgery. Dr. Lombardi will be offering her pain treatment services in Clifton, New Jersey.
Surgery-Free Knee Pain Treatment in NYC Yields Better Relief
ultima modifica:
2020-12-08T09:10:36-05:00
da