Not Sure About What Doctor to See for Knee Pain? Contact Pain Treatment Specialists
Life is busy enough, so why would you want to spend unnecessary time at an appointment that isn't suited to your needs? If you're looking for a bathroom renovation, just visiting your local paint store isn't going to be your best option. The same goes when you're looking for what doctor to see for knee pain. You'll have a lot of questions such as "should I see a rheumatologist for osteoarthritis", "what does a rheumatologist do", "what kind of doctor do you see for joint pain", and rheumatoid arthritis doctors in my area." You don't want to spend an entire day chasing an appointment, then going to that appointment and finding out that the treatment you're seeking doesn't work with that type of orthopedist.
This is why meeting with the interventional pain doctors at Pain Treatment Specialists should be your first contact when dealing with chronic knee pain. Their care differs from an orthopedic surgeon because they do not utilize surgery for your knee pain, and instead focus on more conservative treatments. Your knee pain and swelling are easily treated with minimally invasive procedures such as steroid injections, radiofrequency ablation, and platelet-rich plasma therapy.
Schedule an appointment at one of our pain clinics in NYC, northern NJ, or Long Island and find relief from your knee injury or wear and tear knee pain.
Learn What Doctor to See for Knee Pain
Knee pain falls into 3 different categories: acute, chronic, and medical. Acute knee pain occurs after a fall or injury, and may result in a torn meniscus or ACL. Sudden twisting movements while bearing weight cause most knee pain injuries. If your pain is overwhelming and you believe something could be broken, you should visit an emergency care clinic immediately after the fall.
Chronic knee pain is caused by repetitive motions and wear and tear. Conditions like tendonitis fall under chronic knee pain because the knee is repeatedly making the same motion. Jumper's knee is an example of a type of knee tendonitis that occurs from the repetitive motion of jumping and landing. Osteoarthritis is also a cause of chronic knee pain, which causes the wearing away of cartilage over time.
Medical knee pain is the result of an underlying condition such as gout or rheumatoid arthritis. What is a rheumatoid arthritis doctor called? A rheumatologist specializes in this autoimmune condition. A rheumatoid arthritis specialist is able to diagnose this specific type of arthritis, which is different from osteoarthritis. If you have one of these underlying conditions, you can meet with a rheumatoid arthritis specialist doctor in addition to a doctor specializing in joint disorders. There are many rheumatoid arthritis doctors in the area who work in conjunction with pain medicine doctors to help patients find effective pain relief.
An interventional pain doctor is your best choice for a variety of knee pain causes. Book an appointment at Pain Treatment Specialists and see how our knee pain doctors are able to relieve your knee pain without surgery or addictive narcotics.
How Does a Knee Pain Doctor Treat Joint Pain?
During your first consultation at Pain Treatment Specialists, your knee pain specialist listens closely to your pain concerns. Then, a gentle physical examination is completed and additional images are ordered to help complete a proper knee pain diagnosis. Once your knee pain condition is properly identified, your pain specialist customizes a knee pain treatment plan. Some of the knee treatments available at our pain clinic include:
Steroid Injections: For joint pain caused by chronic knee pain, steroid injections provide powerful pain relief. Your knee pain doctor identifies the area for injection, and then administers a corticosteroid injection. This minimally invasive treatment works quickly, and gets you back on your feet the same day. Steroid injections provide enough pain relief for patients to begin a round of physical therapy.
Physical Therapy: When used in conjunction with pain medicine, physical therapy is highly effective at reducing and preventing knee pain. A physical therapist knows what types of strength-building exercises work best to rebuild your knee, and can also provide advice for ways you can modify your stride or jumping technique to prevent future injuries.
PRP Therapy: Platelet-rich plasma therapy is a highly effective knee pain treatment that uses your own blood to promote cell regeneration and growth.
During your appointment at Pain Treatment Specialists, you'll begin the process of feeling better. Meet with our Harvard-trained knee pain specialists and find everything you're looking for at just one pain clinic!
Why Should I Avoid Knee Replacement Surgery?
You should avoid knee replacement surgery due to its major life disruptions. This procedure involves a hospital stay and surgery, which always carries risks. The recovery process also takes you off your feet and out of work for several weeks, and is very painful. Additionally, you'll be prescribed dangerous opiates to manage your pain levels. These pills should be avoided whenever possible, as they are highly addictive. If a more conservative treatment works for your knee pain and joint pain, you should pursue that first.
Book an appointment at Pain Treatment Specialists and find all of the answers to your questions about chronic knee pain in one setting. Our team of nationally recognized knee pain specialists look forward to finding solutions for your chronic knee pain, and putting you on the path to a pain-free life!
Book a Consultation
Scheduling a consultation with one of our pain treatment specialists is one of the best ways to determine the proper solution for pain relief.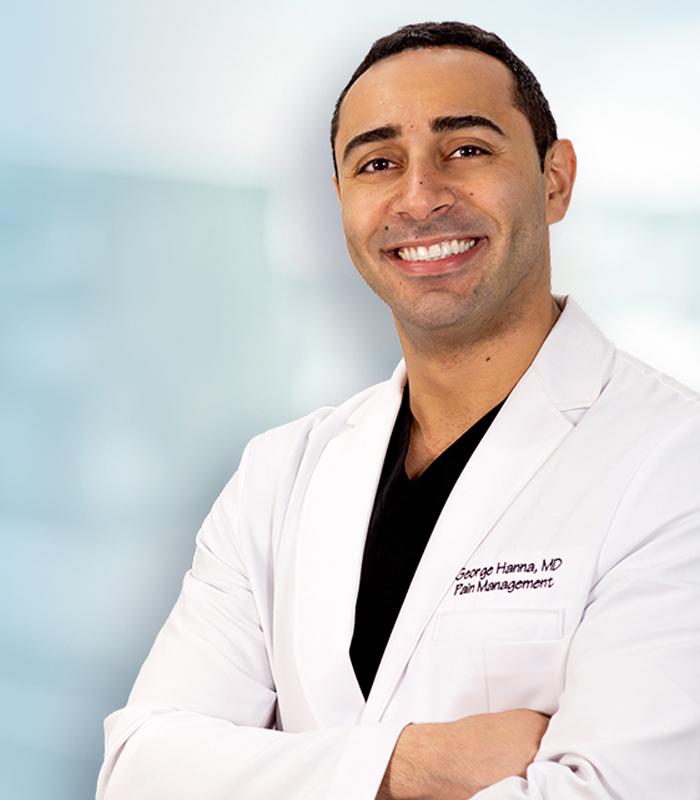 George Hanna
Harvard Medical School
Director of Pain Management
Dr. George Hanna is a nationally recognized pain management specialist and Double Board Certified in anesthesiology and pain management medicine. Dr. Hanna is currently available at Pain Treatment Specialists in Manhattan and Clifton, NJ. He is now accepting most major medical insurances, including Medicare.
Shane J. Volney
Harvard Medical School
NY & NJ PAIN SPECIALIST
Dr. Volney is double board certified in Anesthesiology and Pain Medicine by the American Board of Anesthesiology. He is currently seeing patients at our Pain Treatment Center in Manhattan and Clifton, New Jersey. Most pain treatments are covered by all major medical insurances and Medicare.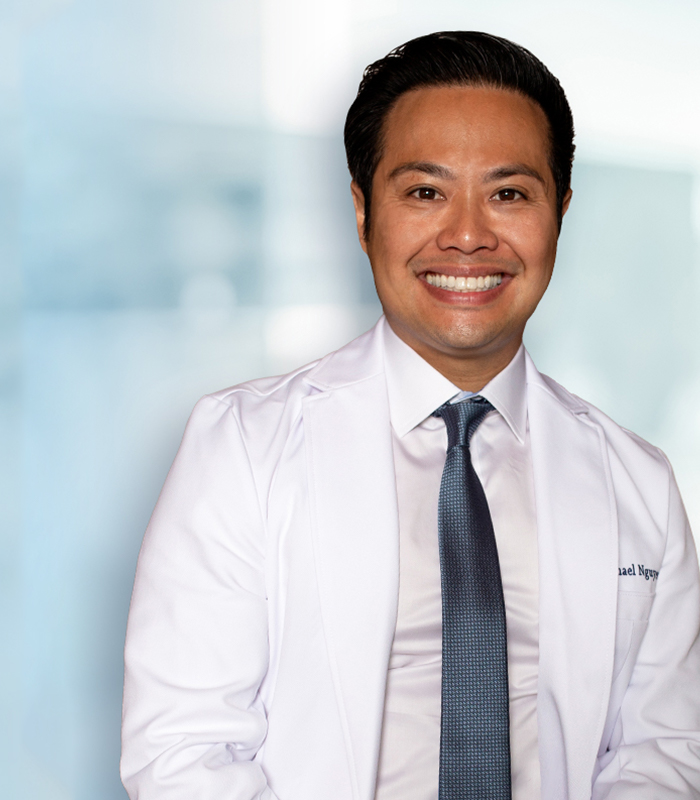 Michael Nguyen
Harvard Medical School
NY & NJ Pain Specialist
Dr. Michael Nguyen is world renowned in Pain Medicine. Dr. Nguyen completed his residency and advanced Pain fellowship training at Harvard Medical School. During his tenure at Harvard, Dr. Nguyen was awarded the "Mentor of the Year" and also "Teacher of the Year" award.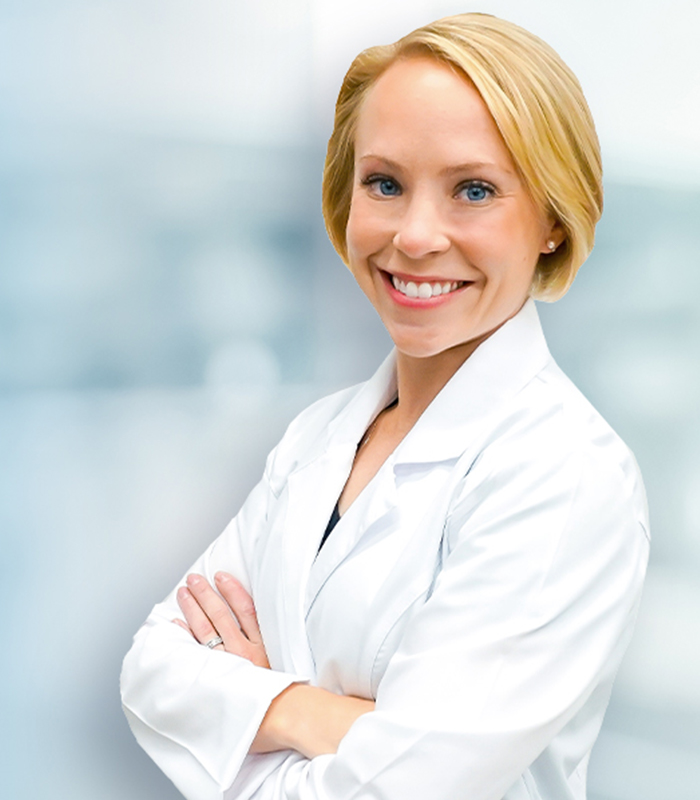 Dr. Laura Lombardi
Harvard Medical School
NJ PAIN SPECIALIST
Dr. Lombardi specializes in the treatment of back, neck, and joint pain. By using a range of minimally invasive modalities as well as advanced procedures, she helps patients achieve a pain free life without the need for surgery. Dr. Lombardi will be offering her pain treatment services in Clifton, New Jersey.
Not Sure About What Doctor to See for Knee Pain? Contact Pain Treatment Specialists
ultima modifica:
2022-10-20T12:15:13-04:00
da