Want to Know What Doctor Treats Sciatica? Visit Pain Treatment Specialists for Solutions
A full day of staff training is a welcome break from your regular work day. These days break the monotony of your day-to-day schedule, and also offer a chance to socialize with your colleagues while learning new skills. The only downside to the day? Having to sit for long periods of time. Your sciatica tends to act up when you have to sit for too long, but it's embarrassing to be the only person standing or walking around during your training. Noticing your discomfort, a colleague comes over during your lunch break and asks if you've explored sciatica treatment. They offer the name of the best sciatica doctor in your area, Pain Treatment Specialists, and share that their experience at this pain clinic relieved their leg, nerve, and lower back pain.
You've never considered visiting a sciatica doctor in your area, but after several painful hours of sitting decide that it might be a good decision. Before your conversation, you weren't even sure what doctor treats sciatica, but learned that a pain management doctor effectively treats conditions like sciatic nerve pain, herniated disks, and osteoarthritis. Before the end of your training, you've decided to book an appointment at Pain Treatment Specialists and see how a sciatica treatment specialist can help your lower back pain.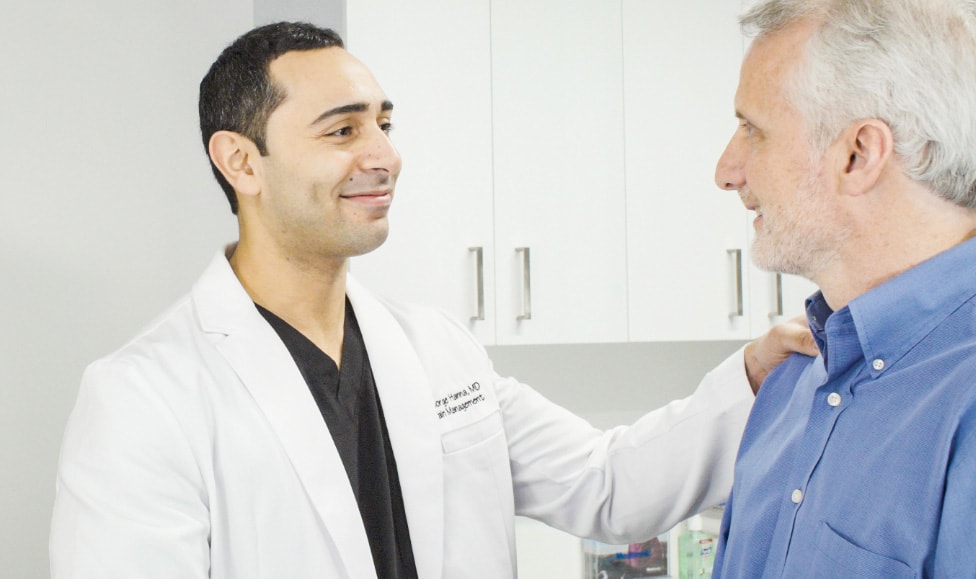 What Doctor Treats Sciatica?
When you get home, you decide to do a little online research about sciatica treatments and sciatica pain relief. There are some surgical options available, but you'd prefer to begin with a more minimally invasive approach. From what you're reading, lumbar radiculopathy surgery recovery time can be several weeks, and many people experience loss of leg strength after surgery. It's also unclear if hip replacement helps sciatica, or if a laminectomy for sciatica is the best choice for sciatica pain relief. This is why you're relieved that your appointment at Pain Treatment Specialists is coming up next week, so you can ask all of these questions to your back pain specialist.
What kind of doctor treats sciatica without surgery? At Pain Treatment Specialists, this doctor is called an interventional pain doctor. Their advanced studies in pain medicine allow them to properly diagnose and treat your sciatica pain without the use of surgery or addictive narcotics. One of our nationally recognized pain specialists, Dr. George Hanna, is double certified in anesthesiology, pain medicine, and interventional pain management. He regularly presents at national medical conferences about the latest advancements and techniques in back pain management, and also authors textbook chapters and publishes scientific articles in this field. Dr. Hanna's intensive knowledge of back pain medicine makes him one of the best sciatica doctors in the area.
If you're in intense, excruciating pain or experience loss of bowel or bladder control, you should seek immediate medical attention. What can the ER do for severe sciatica? They can perform emergency surgery if it's determined that an infection or life-threatening condition is present.
Do I need to see a doctor for sciatica? In order to find long-lasting back pain relief, meeting with an interventional pain doctor is your best solution. Schedule an appointment at Pain Treatment Specialists and see how our sciatica treatments improve your quality of life.
What are the Best Sciatica Treatments?
Pain medicine treatments are a perfect complement to physical therapy, and are often used congruently to provide the most effective back pain relief. During your physical therapy sessions, your physical therapist works on relieving your lower back pain with stretches and movements. They may also use heat therapies and ice packs to reduce pain and swelling. Building your core strength is also beneficial for preventing future sciatica flare-ups. Does sciatica pain come and go? For some patients, sciatica only manifests after sitting for long periods of time, or bending over too quickly. This is why improving your core strength and learning lower back stretches can prevent sciatica pain occurrences.
Some patients are unable to begin physical therapy until they first receive pain medicine. One highly effective back pain treatment is a lumbar epidural steroid injection. During this procedure, your back pain doctor injects a combination of a local anesthetic and a corticosteroid into your spine's epidural space. This greatly reduces pain from irritated nerves in this area that may be inflamed due to a herniated disk or spinal stenosis.
If you're experiencing sciatica symptoms or nerve pain, book an appointment at Pain Treatment Specialists. Their team of Harvard-trained back pain specialists customize treatment plans for a wide variety of lower back pain concerns.
What are Common Sciatica Symptoms?
Who can diagnose sciatica? A pain management specialist receives extensive training in pain and nerve disorders, and is highly qualified to diagnose conditions like sciatica. While meeting with patients, the team at Pain Treatment Specialists often find that people who suffer from sciatica display the following symptoms:
Pain that radiates from your lower back, through your buttocks and hips, and into your legs. This is because the sciatic nerve is the longest in your body and travels through all of these regions.
Lower back or leg pain that occurs on only one side
Numbness or tingling in your legs
A sharp jolt in your lower back when you complete a sudden movement
A dull ache that is ever-present in your lower back
Make sure that your next staff training day is spent absorbing new information, and not worrying about your aching lower back. Schedule an appointment at Pain Treatment Specialists and find relief from your sciatic nerve pain.
Book a Consultation
Scheduling a consultation with one of our pain treatment specialists is one of the best ways to determine the proper solution for pain relief.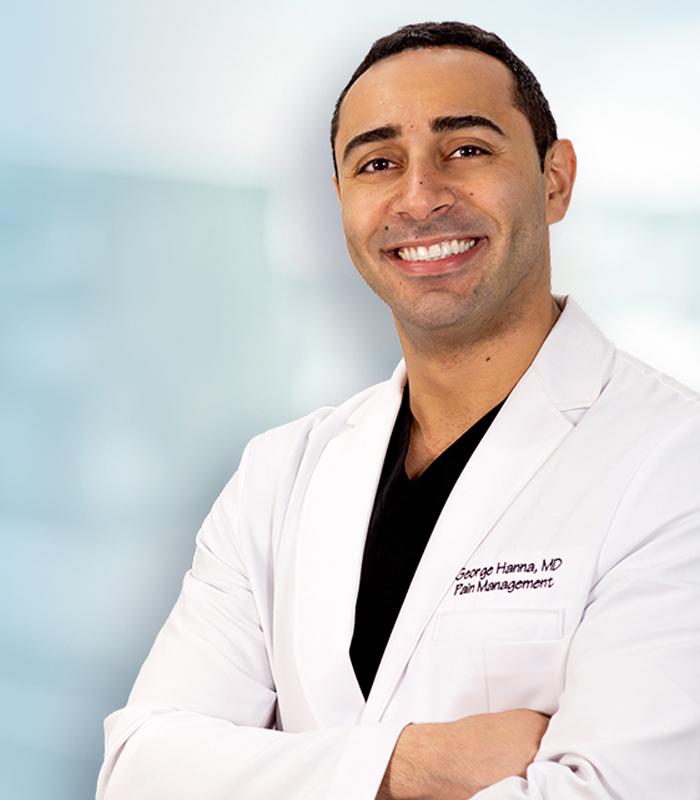 George Hanna
Harvard Medical School
Director of Pain Management
Dr. George Hanna is a nationally recognized pain management specialist and Double Board Certified in anesthesiology and pain management medicine. Dr. Hanna is currently available at Pain Treatment Specialists in Manhattan and Clifton, NJ. He is now accepting most major medical insurances, including Medicare.
Shane J. Volney
Harvard Medical School
NY & NJ PAIN SPECIALIST
Dr. Volney is double board certified in Anesthesiology and Pain Medicine by the American Board of Anesthesiology. He is currently seeing patients at our Pain Treatment Center in Manhattan and Clifton, New Jersey. Most pain treatments are covered by all major medical insurances and Medicare.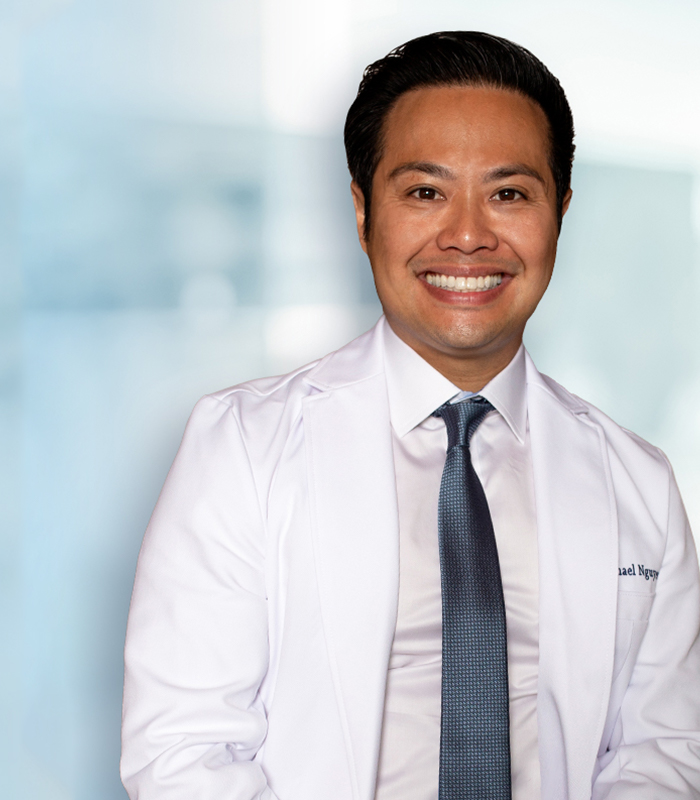 Michael Nguyen
Harvard Medical School
NY & NJ Pain Specialist
Dr. Michael Nguyen is world renowned in Pain Medicine. Dr. Nguyen completed his residency and advanced Pain fellowship training at Harvard Medical School. During his tenure at Harvard, Dr. Nguyen was awarded the "Mentor of the Year" and also "Teacher of the Year" award.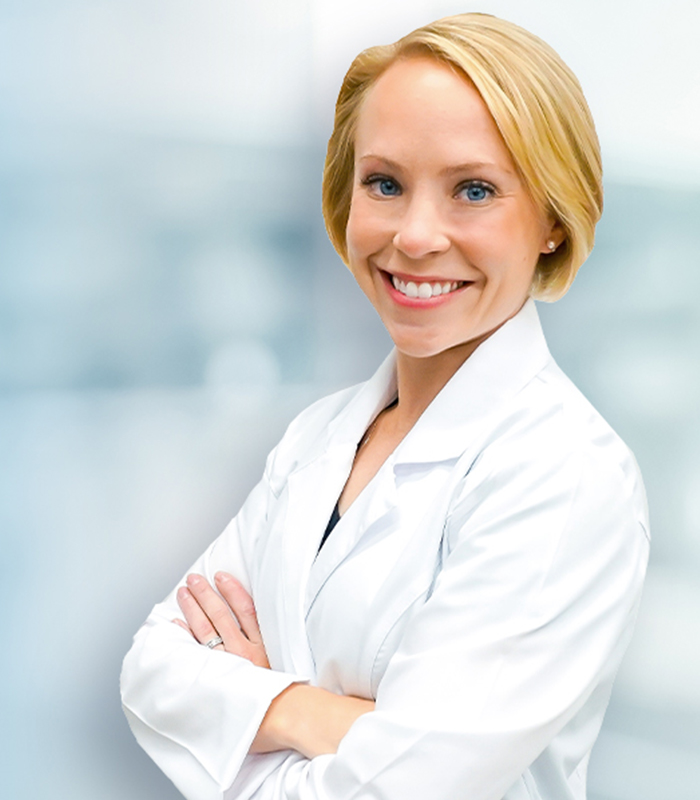 Dr. Laura Lombardi
Harvard Medical School
NJ PAIN SPECIALIST
Dr. Lombardi specializes in the treatment of back, neck, and joint pain. By using a range of minimally invasive modalities as well as advanced procedures, she helps patients achieve a pain free life without the need for surgery. Dr. Lombardi will be offering her pain treatment services in Clifton, New Jersey.
Want to Know What Doctor Treats Sciatica? Visit Pain Treatment Specialists for Solutions
ultima modifica:
2022-10-20T11:42:46-04:00
da