What is a Sports Injury Specialist Called? Find Pain Relief at Pain Treatment Specialists
During your athletic career, you've handled plenty of sports injuries. When you were younger, being able to throw an ice pack on your bruised knee was sufficient, but now you don't recover as quickly. You've delayed seeking medical advice about your pain and swelling, hoping it would go away on its own. However, when you had to scratch your most recent basketball game, you knew it was time to find a sports medicine specialist. What is a sports injury specialist called, and what treatments do they offer?
At Pain Treatment Specialists, a sports medicine doctor is an interventional pain doctor. This type of doctor uses their background and training in pain medicine to diagnose the cause of your sports injury and also customize a treatment plan to address your pain symptoms. Our nationally recognized and board-certified pain doctors consistently receive 5-star patient ratings because their bedside manners are impeccable, and their treatment plans help people regain their quality of life. As an athlete, it's imperative that you're able to get back on the court quickly, so you schedule an appointment at their pain clinic to see how they can help your sports injury.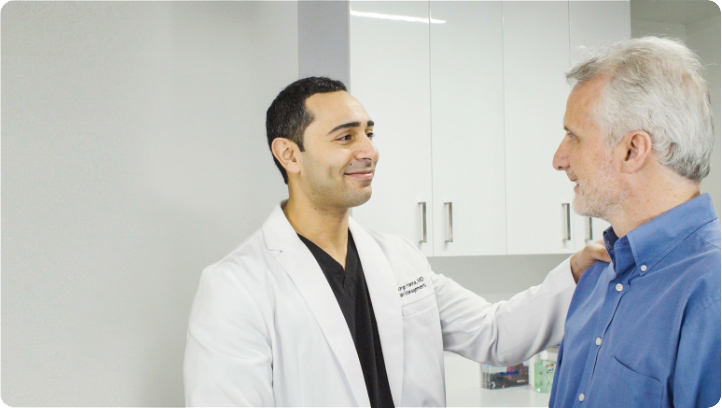 What is a Sports Injury Specialist Called?
Not all doctors treat sports injuries with the same methods. For example, an orthopedic surgeon treats an injured athlete with surgical treatments. This is because their background and training incorporated these techniques for pain treatment. Surgery should only be considered as a last resort option when all other treatment methods failed. This is because surgery is invasive, risky, and requires a long recovery period. Instead, consult with an interventional pain doctor for a more conservative, yet effective approach to your knee pain.
What is a sports injury specialist called? At Pain Treatment Specialists this type of doctor is known as a pain medicine doctor. This type of practitioner uses their knowledge of pain medicine and interventional pain medicine to treat your pain concerns without surgery or addictive narcotics. Our board certifies pain doctors are not only board certified, but also possess several certificates of added qualification in the field of interventional pain medicine. For example, Dr. George Hanna is the former Director of Pain Innovations and Technology at Harvard Medical School. He completed a pain management fellowship at Brigham and Women's Hospital, and trained new graduates in anesthesiology and pain management at Massachusetts General Hospital. Dr. Hanna's in-depth experience with pain management allows him to properly diagnose and treat your chronic pain with the most cutting-edge pain treatments.
If you're looking for the nation's most qualified sports medicine doctors, look no further than Pain Treatment Specialists. Schedule an appointment today at one of our pain clinics in NYC or northern NJ and get to the root of your knee pain.
What Does a Diagnosis and Treatment Plan Look Like at Pain Treatment Specialists?
The sports medicine specialists at Pain Treatment Specialists take a patient-centered approach to their consultations. You'll never feel rushed during your appointment, and have plenty of time to ask follow-up questions. During your initial consultation, your pain management doctor listens carefully to your knee pain concerns and asks questions that clarify when and how your knee hurts. A gentle physical examination is completed, and your gait is evaluated. If needed, additional images are ordered to determine if a broken bone or torn ligament is to blame for your knee pain. Once your pain doctor acquires this information, they're able to put their expertise to work and provide a diagnosis for your knee pain.
Next, your pain doctor creates a customized treatment plan that involves a combination of physical therapy and pain medicine treatments that relieve your knee pain. Some of the most common knee pain treatments include:
Physical Therapy: A physical therapist is well-trained in exercise science, and knows that an injured athlete wants nothing more than to get back to their favorite sport. Their job involves strengthening the muscles around the knee to provide greater stability and support. They also utilize heat and cold therapies to reduce pain and swelling.
Hyaluronic Acid Injections: This treatment works well for knee pain caused by osteoarthritis or natural wear and tear. Hyaluronic acid is the main component of joint fluid, and this decreases as we age. This injection increases the flexibility and range of motion in your knee joint, which greatly diminishes knee pain and friction.
Steroid Injections: Corticosteroids provide powerful and targeted pain relief. Your knee pain doctor identifies the area for injection, and then administers the steroid. One of the best parts about steroid injections is that you'll be back on your feet the same day and feel tremendous pain relief quickly.
During your consultation with the knee and back pain specialists at Pain Treatment Specialists, you'll receive comprehensive care designed to treat your chronic pain and improve your quality of life.
Should I Limit My Physical Activity as an Injured Athlete?
Being injured doesn't mean you need to confine yourself to the couch. Instead, you can modify current activity levels while still remaining healthy. For example, instead of running 5 miles, you take a walk for 45 minutes around your neighborhood, staying on the grass when you can. You can replace cycling with swimming, or skiing with yoga. Continuing to stay active is good for your heart health, as well as your mental health. A few modifications including compressing or bandaging your knee during these activities also help provide support for your injured knee. You can also work with your physical therapist and address some form and technique issues in your sport of choice. Is your stride too long? Are you placing your heel and foot in the right place when you land from a jump? Identifying these form errors also prevents future pain and injuries.
At Pain Treatment Specialists, our nationally recognized pain management doctors understand how badly injured athletes want to get back in the game. Schedule an appointment and get off the sidelines and back into the game with our customized knee pain treatment plans.
Book a Consultation
Scheduling a consultation with one of our pain treatment specialists is one of the best ways to determine the proper solution for pain relief.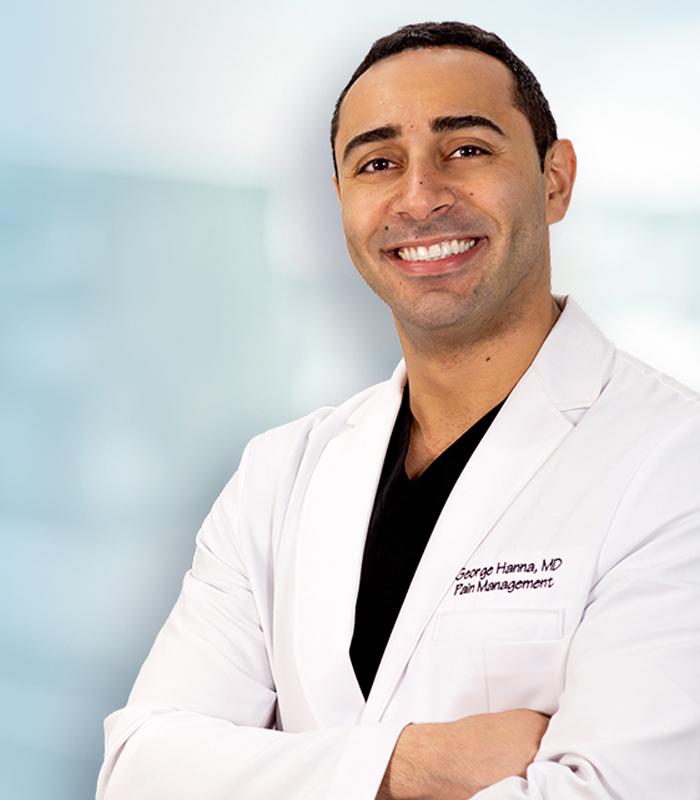 George Hanna
Harvard Medical School
Director of Pain Management
Dr. George Hanna is a nationally recognized pain management specialist and Double Board Certified in anesthesiology and pain management medicine. Dr. Hanna is currently available at Pain Treatment Specialists in Manhattan and Clifton, NJ. He is now accepting most major medical insurances, including Medicare.
Shane J. Volney
Harvard Medical School
NY & NJ PAIN SPECIALIST
Dr. Volney is double board certified in Anesthesiology and Pain Medicine by the American Board of Anesthesiology. He is currently seeing patients at our Pain Treatment Center in Manhattan and Clifton, New Jersey. Most pain treatments are covered by all major medical insurances and Medicare.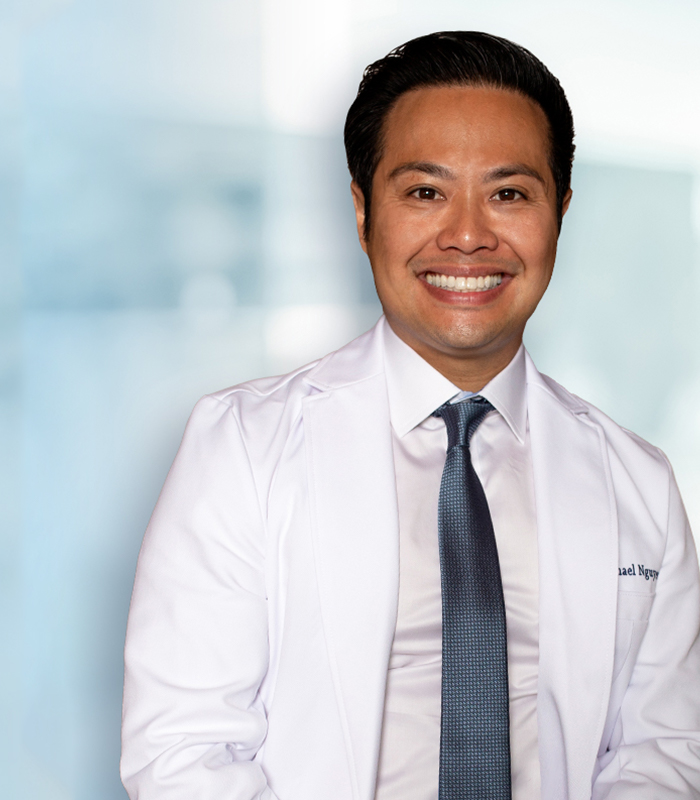 Michael Nguyen
Harvard Medical School
NY & NJ Pain Specialist
Dr. Michael Nguyen is world renowned in Pain Medicine. Dr. Nguyen completed his residency and advanced Pain fellowship training at Harvard Medical School. During his tenure at Harvard, Dr. Nguyen was awarded the "Mentor of the Year" and also "Teacher of the Year" award.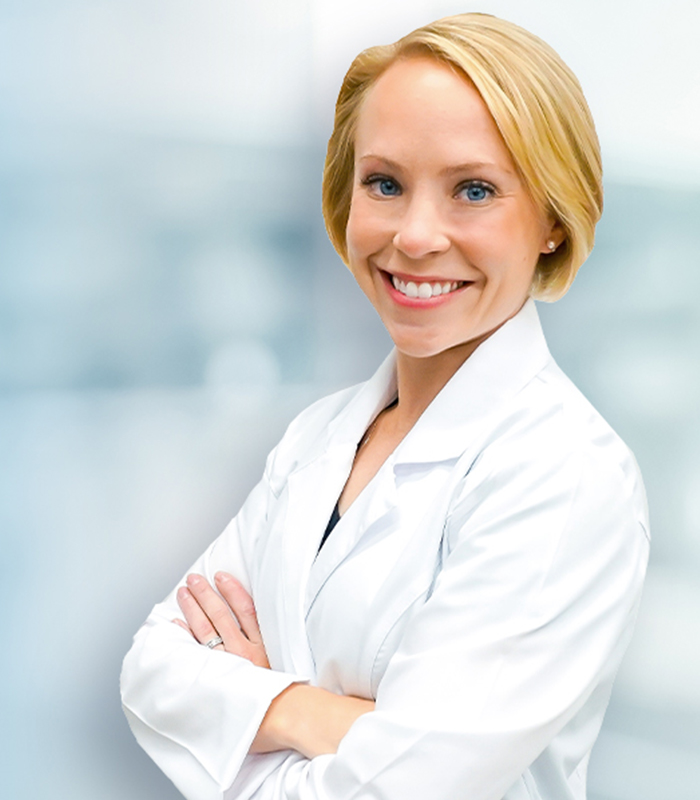 Dr. Laura Lombardi
Harvard Medical School
NJ PAIN SPECIALIST
Dr. Lombardi specializes in the treatment of back, neck, and joint pain. By using a range of minimally invasive modalities as well as advanced procedures, she helps patients achieve a pain free life without the need for surgery. Dr. Lombardi will be offering her pain treatment services in Clifton, New Jersey.
What is a Sports Injury Specialist Called? Find Pain Relief at Pain Treatment Specialists
ultima modifica:
2022-07-17T06:06:43-04:00
da