6 Reasons to Consult a Back Doctor Near Me
Common Questions About Seeing a Back Doctor in NJ
Before you visit a doctor, it's normal to have some questions. Some people try to ignore or deal with their pain because of anxiety surrounding the doctor's office. But Pain Treatment Specialists is here to allay those concerns and explain why it's important to address back pain. Here are 3 common questions about when to look for a "spine doctor near me," and 6 reasons to book an appointment sooner than later.
Question #1: For Back Pain, Which Doctor to Consult
Back pain is often complicated. The spine is your central support system, bolstering the head and neck and facilitating movement throughout your body. Since your back is comprised of not only the vertebrae but also surrounding muscles, ligaments, tendons, discs, nerves, tissues, and organs, it's not always easy to identify the cause of back pain. That's why the #1 question to ask is which doctor you should consult for back pain. They are not all created equally or equipped to treat all forms of back pain. The best choice is an interventional pain specialist who's board certified in pain medicine.
Question #2: When to Consult a Back Pain Doctor in NJ
The next question back pain sufferers usually have is when to consult a back pain doctor. Chronic back pain isn't something you can self-diagnose, due to the intricate components of the lumbar, thoracic, and cervical spine. Many diseases and conditions also cause back pain, or even referred pain from other parts of the body. So, if your pain has lasted more than a couple of days and doesn't respond to rest or home remedies, it's time to call a back pain specialist in NJ.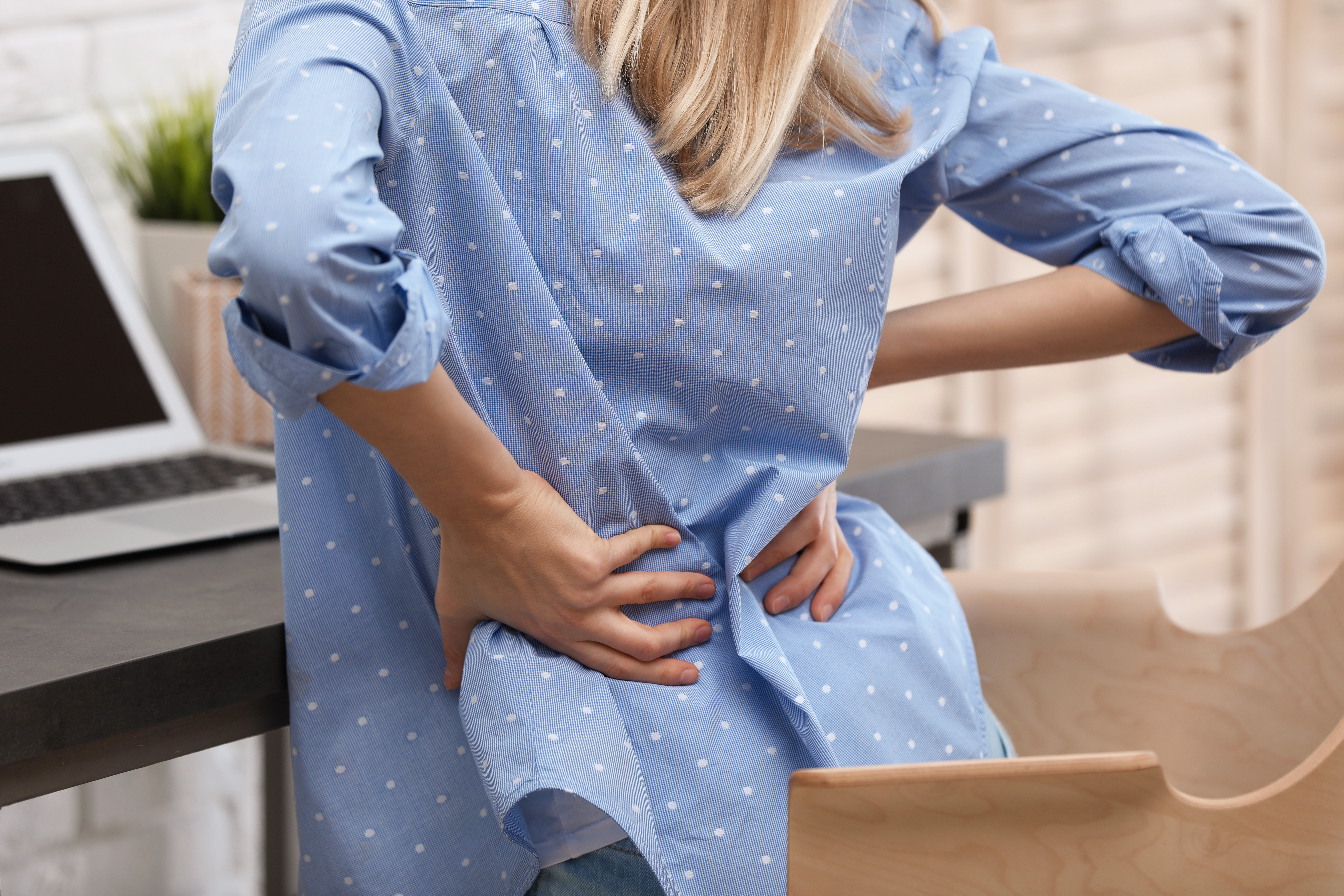 Question #3: What Doctor Treats Back and Neck Pain Near Me
If you're already in pain, you don't want to add the headache of searching for a qualified "spine doctor near me," waiting months for an appointment, and making an unpleasant commute to their office. It's particularly frustrating if it turns out that the doctor can't adequately relieve your pain.
Pain Treatment Specialists removes the hassle of the doctor visit by checking all the boxes for you. We are a word-renowned team of Harvard-trained pain specialists who use interventional methods to relieve pain. So, you can count on safe, swift, cutting-edge treatments from every one of our physicians. We have multiple convenient locations in NJ and NYC to take the stress out of the travel. Visit us in NYC, Clifton, Paramus, West Orange, or Wayne, or schedule a telemedicine consultation from the comfort of home.
6 Reasons to Stop Ignoring Pain & See a Back Specialist in NJ
Sometimes it seems easier to ignore the pain or wait it out than to tackle it head on. But the remedies for back pain are gentler, safer, and swifter than ever before, with relief often felt within minutes. Here are 10 reasons to stop postponing that visit and get the relief you deserve.
1. A Back Pain Doctor in Edison, NJ and Vicinity Relieves Pain
It might seem obvious, but the number one reason to seek a "back doctor near me" is to be freed from pain. Some people think they have to live with pain and resolve themselves to bearing it day after day. But the enjoyment of life is severely diminished when you live with chronic back pain. You don't have to "grin and bear it," or "tough it out" anymore. There are better solutions that eliminate pain without invasive, costly, or dangerous procedures.
2. A Back Pain Specialist in MN, NYC, or NJ Restores Mobility
Often, patients don't realize how limited their mobility was until their back pain is relieved. Some people grow accustomed to their limited range of movement, and thereby, a limited life. When mobility is restored, a world of possibilities opens, bringing with it a renewed sense of vitality, vigor, and capability.
3. A Spine Doctor Near Me Prevents Further Pain
Like most health conditions, when left untreated, back pain complications ensue. The back carries the largest burden of the body, and when it's compromised, multiple risks are involved. An injured spine can become more severely injured, an arthritic spine can become more inflamed, a diseased spine can further degenerate. In short, treating back pain promptly is key to avoiding a host of other issues. When our backs aren't their strongest, other areas like the neck, hips, shoulders, abdominal wall, and chest are prone to injury too.
4. A Neck & Back Doctor Near Me Saves Time
When you seek the right kind of "back doctor near me," you save yourself tons of time. An interventional spine doctor like the team at Pain Treatment Specialists determines the direct source of your pain to eliminate a lengthy battle with pain. Since we identify the unique circumstances surrounding your pain, we're able to prevent time wasted waiting for surgery, recovering from surgery, or trying multiple ineffective remedies. We also save you the time you miss at work with inferior treatment plans and invasive procedures. Our minimally invasive solutions have you back on your feet promptly, so you don't waste another minute living a compromised life.
5. A Doctor for Waist Pain + Back & Neck Pain Saves Money
Our board certified pain specialists are trained in innovative techniques to identify and eliminate all kinds of pain. Since the back is closely linked to other areas like the neck, shoulders, hips, and waist, it can be a costly and time-consuming endeavor to identify and address the actual pain causation. This is due to the fact that many primary care physicians, chiropractors, and surgeons simply don't have the time or the tools for a personalized approach to your health. But our team is acutely aware of the ways the spine interacts with the rest of your body and adept at treating the pain at the source. With our comprehensive diagnosis and treatment plans, you receive total care for all of your pain under one roof.
6. A Board Certified Spine Specialist Prevents Surgery
Our Ivy League team holds multiple certifications including interventional pain medicine and pain management. As such, we are uniquely qualified to treat pain from a preventative and interventional approach, eliminating the need for surgery in many instances. If you want to avoid the expense, pain, downtime, and risks of surgery, choose the pain doctors trained at Harvard medical school to perform superior, minimally invasive procedures to relieve back pain.
Schedule a Visit With a Back Doctor Near Me Today
Whether you're searching for a back specialist in Minneapolis, spine doctors in Minneapolis, a spine specialist in New York, or back doctors in New Jersey, two things remain the same. First, it's important to address back pain promptly to prevent further complications. And second, you can't diagnose back pain on your own. With the intricacies of the spine, it's imperative to choose a board certified interventional pain specialist who will identify the cause and treat it safely, gently, and swiftly. Contact our award-winning team of pain experts today to learn more. With 4 locations in NJ and our headquarters in NYC, expert care is just around the corner.
Book a Consultation
Scheduling a consultation with one of our pain treatment specialists is one of the best ways to determine the proper solution for pain relief.
6 Reasons to Consult a Back Doctor Near Me
ultima modifica:
2020-07-01T15:54:37-04:00
da