Who's the Best Doctor for Back Pain NYC? | A Harvard Doctor Responds
What's The Best Treatment For Back Pain NYC? | The Pain Treatment Specialists
If you have back pain nyc and want the best treatment, then The Pain Treatment Specialists Manhattan is your best option. Just because you have back pain doesn't mean your treatment has to be painful!
Nowadays, many individuals might think that the best back pain treatment nyc is by undergoing back surgery. Back surgery is a common treatment option. However, back surgery and narcotics are not always necessary! It's vital you understand exactly what is causing your back pain and how best to treat it.
A top-rated back therapy doctor recognizes that surgery, opioids, narcotics and NSAIDs do not optimize health and can present many complications. Some of the most common risks associated with back surgery include:-
Blood clots
Issues with anesthesia / breathing
Increased risk of heart attacks
Increased risk of strokes
Permanent/ semi-permanent nerve damage
Long recovery periods
As well as these risks, taking pain medicine is a common pathway to recovery. However, opioids, NSAIDs and other narcotics can have negative health consequences. Addiction rates are soaring across the U.S. and health officials are warning against taking pain medicine for long periods of time. The best back doctor nyc recognizes the risks and complications associated with invasive surgeries and narcotics. A top-rated back pain doctor nyc avoids taking unnecessary risks when it comes to treating their patients.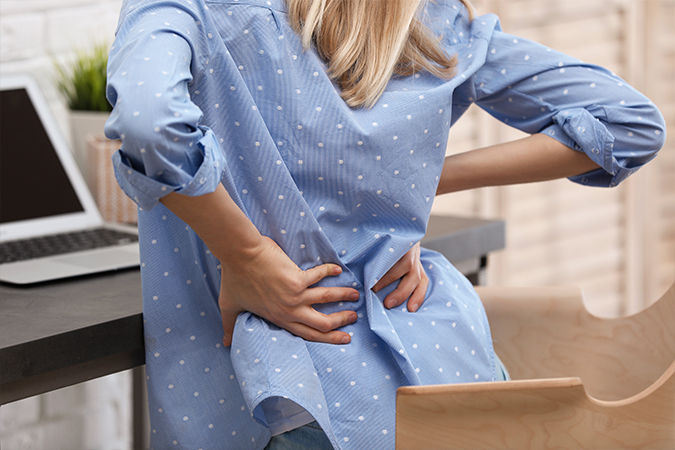 You might now be wondering, 'what is the best treatment for back pain nyc?' The safest and healthiest way to diagnose and treat functional pain complaints is by visiting the best back specialist nyc at The Pain Treatment Specialists Manhattan. A top-rated back pain specialist doctor at this state of the art clinic is a board certified Harvard doctor who is a leader in pain medicine.
The Harvard doctors are this modern and friendly clinic are passionate about providing exceptional patient care. They advocate combining the latest minimally invasive treatments with a holistic approach to health care. Instead of undergoing risky surgeries or taking narcotics, the best orthopedic doctor for back pain at this NYC clinic will create a custom care plan to suit you. This involves a recommendation for a minimally invasive treatment option as well as physical therapy. Best of all, you can be rest assured you're receiving the best treatment for back pain nyc in the country.
Let's meet a few of the best back doctors nyc at The Pain Treatment Specialists. These board certified Harvard doctors are located at a modern and friendly Manhattan clinic located near The Chrysler Building in the heart of the Big Apple.
Dr George Hanna
Dr George Hanna is an exceptional back pain specialist nyc. He is an expert in Anesthesiology, Interventional Pain Management and Pain Medicine. As well as being double board certified, Dr Hanna is an experienced Chairman of Anesthesiology and Pain Medicine at Chilton Medical Center. He has also served as Director of Pain Innovations and Technology during his time at Harvard Medical School. Dr Hanna is passionate about using the latest conservative treatment options so you look and feel your best.
Dr Namrata Khimani
Dr Khimani is a renowned spine specialist in new york city. She is triple board certified and has achieved widespread recognition and awards for her contributions to pain medicine. Dr Khimani is extremely passionate about providing the best minimally invasive treatment options for back pain nyc. She is a graduate of Harvard Medical School and was voted to become Chief Resident. She has also appeared in print, TV and the radio as well as having contributed to medical conferences. She regularly welcomes pain physicians to her clinics to observe the latest non-invasive pain procedures.
Dr Michael Nguyen
Dr Michael Nguyen is the best back pain doctor nyc and has pioneered many of the latest minimally invasive options on the market. He is triple board certified and is passionate about developing the safest and healthiest ways to treat functional pain issues. Dr Nguyen received his medical training from Harvard and went on to become a staff member at the medical school there. He was highly regarded during his time at Harvard and was voted 'Best Teacher' and 'Mentor Of The Year'.
What Are The Best Back Pain Treatments?
So far, we've looked at the best back doctor near me nyc. It's vital your back pain doctor is an expert spine specialist offering the latest minimally invasive treatment plans to help you. Regardless of whether you have acute or chronic back pain, a top-rated spine doctor near me nyc will be able to create a custom care plan to suit.
Now let's explore the best non-invasive treatment options for acute and long term back pain.
Lumbar Epidural Steroid Injections – the epidural space is located in the spine and contains fat-filled sacs. These sacs hold different nerves and tissues. If you have back pain, it might be resulting from irritated nerves. Your nerves can be irritated due to spinal stenosis or herniated discs. A spine doctor near me can calm down the aggravated spinal nerves by injecting steroid medicine directly into the epidural space in the spine. This provides instant and long-term back pain relief.
Sacroiliac Joint Injections – the sacroiliac joint connects the spine to the pelvis. If you have sciatica nerve pain running from your lower back down your leg, then this might be a treatment option for you. Pain doctors can treat this joint pain by injecting local anesthetic and corticosteroid medicine into the sacroiliac joint. This ensures the patient is comfortable and that any pain is numbed. The corticosteroid works by calming down the irritated nerves.
Lumbar Facet Joint Injection – the facet joints are small joints located on each side of the spine. They are used to help pain physicians diagnose and treat a variety of  back pain problems. A pain doctor can use steroid medicine or local anesthetic to block out any lumbar pain. Individuals can even receive 2-3 lumbar facet joint injections for maximum effect.
Lumbar Radiofrequency Ablation – this is an exciting area of pain medicine which uses radiofrequency energy to deactivate nerves. During this procedure, a pain doctor nyc uses a small generator to transmit radiofrequency energy to the lumbar. Once it has reached the lumbar, the thermal energy deactivates the spinal nerves. This means they are unable to send pain information from the lumbar to the brain. Long-lasting pain relief is achieved without having to undergo risky and unnecessary back surgery. This treatment choice is particularly recommended for those wanting to avoid steroid medicine.
These treatment options are just some of the many different non-invasive back pain nyc treatments at The Pain Treatment Specialists Manhattan. Before committing to surgery with spine surgeons, be sure to seek medical advice from some of the leading back pain experts in the country.
Why Do I Have Back Pain?
It's important you seek medical attention if you're struggling with pain. Back pain symptoms don't strictly remain in the lumbar region. Many patients describe feeling neck pain and issues with their leg. The underlying cause of these different areas of pain can sometimes be attributed to a problem area in your spine.
If you leave your pain untreated, it could get worse over time or lead to further health problems. That's why it's highly recommended you seek medical advice from one of our board certified Harvard doctors.
Let's explore some of the most common causes of back pain:-
Degenerative disc disease – this is when one or more of the discs in the spine begins to break down. It is a disease that occurs with the ageing process.
Herniated disc – a herniated disc is when the tissue that sits between each bone in the spine is pushed out of place. The displaced tissue can aggravate surrounding spinal nerves. This can lead to a great amount of pain in the lumbar as well as numbness and tingling in the leg and foot.
Spinal stenosis – this is a health condition in which the spaces in the spine begin to narrow. This causes excess pressure to be placed on spinal nerves.
Osteoarthritis – wear and tear over time can lead to osteoarthritis. This describes when the cartilage in the joints becomes worn down and the joints are unable to glide easily with movement. This can create joint pain due to the friction. Bony spurs can even form, adding to the inflamed, swollen and painful joints.
Strains – muscle strains result from repeatedly lifting heavy objects or twisting too quickly. Muscle strains can lead to painful muscle spasms.
Book a Consultation
Scheduling a consultation with one of our pain treatment specialists is one of the best ways to determine the proper solution for pain relief.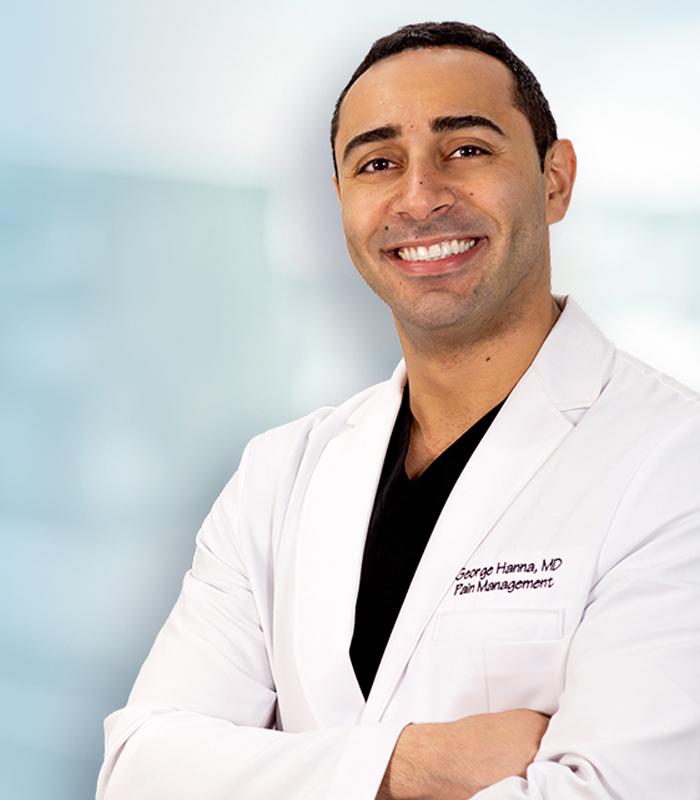 George Hanna
Harvard Medical School
Director of Pain Management
Dr. George Hanna is a nationally recognized pain management specialist and Double Board Certified in anesthesiology and pain management medicine. Dr. Hanna is currently available at Pain Treatment Specialists in Manhattan and Clifton, NJ. He is now accepting most major medical insurances, including Medicare.
Shane J. Volney
Harvard Medical School
NY & NJ PAIN SPECIALIST
Dr. Volney is double board certified in Anesthesiology and Pain Medicine by the American Board of Anesthesiology. He is currently seeing patients at our Pain Treatment Center in Manhattan and Clifton, New Jersey. Most pain treatments are covered by all major medical insurances and Medicare.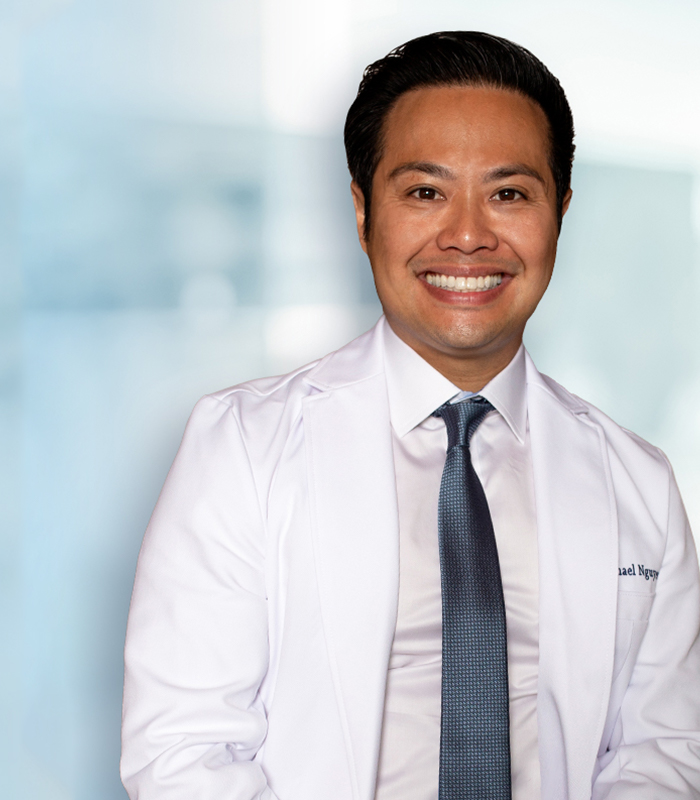 Michael Nguyen
Harvard Medical School
NY & NJ Pain Specialist
Dr. Michael Nguyen is world renowned in Pain Medicine. Dr. Nguyen completed his residency and advanced Pain fellowship training at Harvard Medical School. During his tenure at Harvard, Dr. Nguyen was awarded the "Mentor of the Year" and also "Teacher of the Year" award.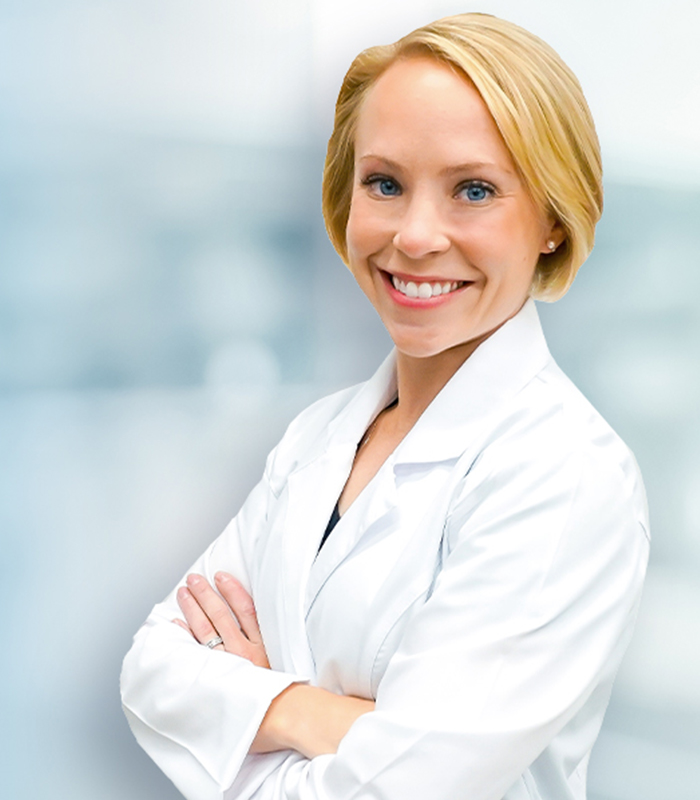 Dr. Laura Lombardi
Harvard Medical School
NJ PAIN SPECIALIST
Dr. Lombardi specializes in the treatment of back, neck, and joint pain. By using a range of minimally invasive modalities as well as advanced procedures, she helps patients achieve a pain free life without the need for surgery. Dr. Lombardi will be offering her pain treatment services in Clifton, New Jersey.
Who's the Best Doctor for Back Pain NYC? | A Harvard Doctor Responds
ultima modifica:
2020-08-23T08:36:26-04:00
da