The Knee Pain Doctor New Jersey Residents Trust
Why Trusting Your Knee Pain Doctor Matters
Knees are vital to our mobility. We don't really think about our knees until they ache, but then we realize how much they matter! From walking, to climbing stairs, to standing up, to squatting down, our daily activity is either made easier or harder by the health of our knees. Since knees involve an intricate system of joints, bones, cartilage, tendons, ligaments, and fluid, the wrong treatment plans can derail your recovery. For some patients, knee issues will be ongoing without the proper care from a qualified doctor. That's why it's so important to choose an experienced knee pain doctor who you trust.
How to Choose a Trustworthy Knee Pain Doctor in New Jersey
The Garden State has plenty of doctors to choose from, but there's a vast difference between the treatment plans they offer. Furthermore, a doctor trained to treat a knee cartilage injury might not be equipped to treat things like Rheumatoid Arthritis. Some doctors specialize in the musculoskeletal system, while others specialize in the immune system, endocrine system, chiropractic care, or physical therapy. As such, each treats different types of knee pain and uses different modalities of care.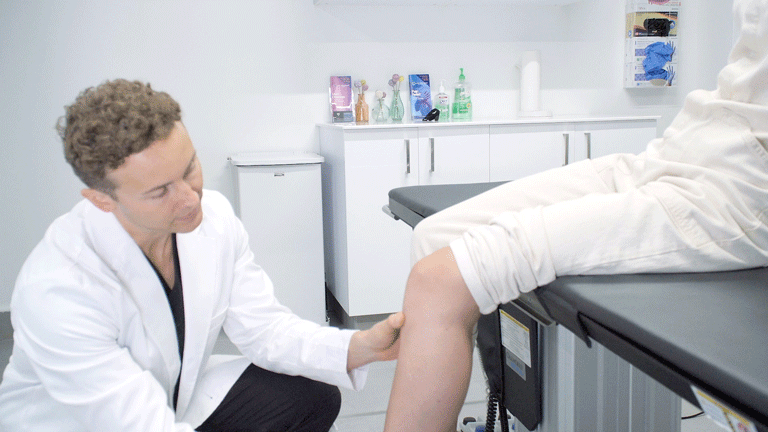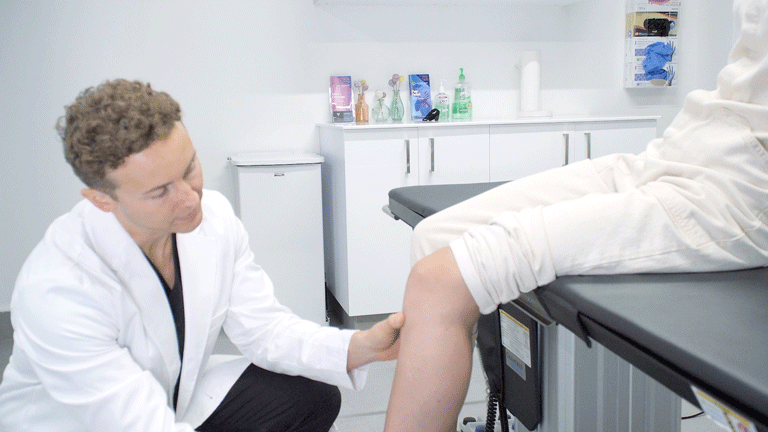 The trouble is, many patients don't know what's causing their knee pain initially, so it's difficult to know which type of doctor to see. In addition, one type of knee pain can cause another. For example, pain from an acute knee injury can be compounded by knee pain from wear and tear on that injured joint over time. Some types of knee pain don't even originate in the knee, but from autoimmune diseases like Fibromyalgia, Lupus, or Chronic Fatigue Syndrome.
Fortunately, the Harvard-trained doctors at Pain Treatment Specialists are experts in all forms of knee pain. Our board certified physicians are award-winning caregivers specializing in interventional pain medicine and pain management. That means we're trained to identify knee pain from all of the various sources, including degenerative, inflammatory, and autoimmune in nature.
Our treatment plans supplant outdated, invasive methods to provide minimally invasive, prompt relief. We're not just favored by New Jersey residents, we're world-renowned for our safe, gentle, and effective solutions. We treat knee pain that comes on suddenly, such as sports injuries and falls, as well as chronic knee pain from Bursitis, Tendinitis, and Osteoarthritis. Book an appointment with our expert team today for care you can trust.
Why Our Patients Trust Our Treatment for Knee Pain
-We're Uniquely Fellowship Trained
Our doctors have the unique distinction of being board certified in pain medicine. Unlike doctors who specialize in certain systems of the body, we're trained in how all of those systems work together to manifest pain. This makes us far more capable of identifying the actual source of your pain. While other doctors might take a trial-and-error approach to your pain, we identify the trigger before we treat you. This gives us an incomparable success rate, without the risks associated with trial treatments. Our doctors are not only uniquely trained, they're also fellowship trained by elite universities, including Harvard, Yale, Cornell, Columbia, Penn State, Vanderbilt, and Wayne State.  
-We Provide Insurance Coverage Clarity
Our patients receive a superior level of care, and it starts when you book an appointment. Our scheduling team will determine your insurance coverage upfront, to determine what, if any, cost you will pay. We're committed to making treatment affordable and offering transparent pricing. There are no unpleasant financial surprises when you work with Pain Treatment Specialists.
-We Conduct a Thorough Assessment of Your Condition
Many doctors don't have time to do a comprehensive review of your health. But our doctors perform a thorough analysis of your medical history, as well as your current lifestyle. We review prior tests and lab work you've done, and conduct additional imaging and tests as needed. We incorporate your sleep, diet, stressors, illnesses, surgeries, and postural tendencies in the evaluation. While our treatment for knee pain works swiftly, our appointments with you are never rushed. We answer all of your questions and follow up with you once you've been treated.
-We Make Pain Manageable Immediately
Some patients have chronic conditions that cause knee pain to flare up repeatedly. Others have an acute trigger for pain, like a car accident or torn ACL. Many of our patients experience complete resolution of their pain with a single treatment. One thing our patients love is that our treatments work immediately. We don't perform surgery or prescribe narcotic medicine, both of which take time to work effectively and pose additional risks. We use same-day, outpatient procedures to manage your pain right away.
We Treat Knee Pain From Multiple Conditions
Whether you woke up with a searing pain in your knee, or have dealt with chronic knee pain for longer than you can remember, we have custom treatment plans for you. Don't delay treatment for knee pain, or you'll only compound the problem. If you're experiencing red flag symptoms, like unbearable pain, fever, paralysis, immobility, bladder or urinary incontinence, seek immediate medical care. Here are just a few knee pain conditions we treat.
Meniscus Tears
Knee Cartilage Damage
ACL and Ligament Tears
Osteoarthritis
Rheumatoid Arthritis
Patellar Tendinitis
Bursitis
Patellofemoral Pain Syndrome
Iliotibial Band Syndrome
Fractures
Infections
Runner's Knee
Strains & Sprains
Visit the #1 Knee Pain Doctor in New Jersey Today
We've earned New Jersey's trust through compassionate care, incomparable expertise, and state of the art treatment for knee pain. Our procedures are swift, gentle, and most importantly, effective. In fact, patients from around the world seek our superior solutions, and we regularly train other doctors in our methods. Ready to work with a doctor you can trust? Visit us in Clifton, near Fette Ford; in West Orange, near Essex County Country Club; or in Paramus, near Paramus Park Mall. Come see why we're the knee pain doctor New Jersey residents rely on.
Book a Consultation
Scheduling a consultation with one of our pain treatment specialists is one of the best ways to determine the proper solution for pain relief.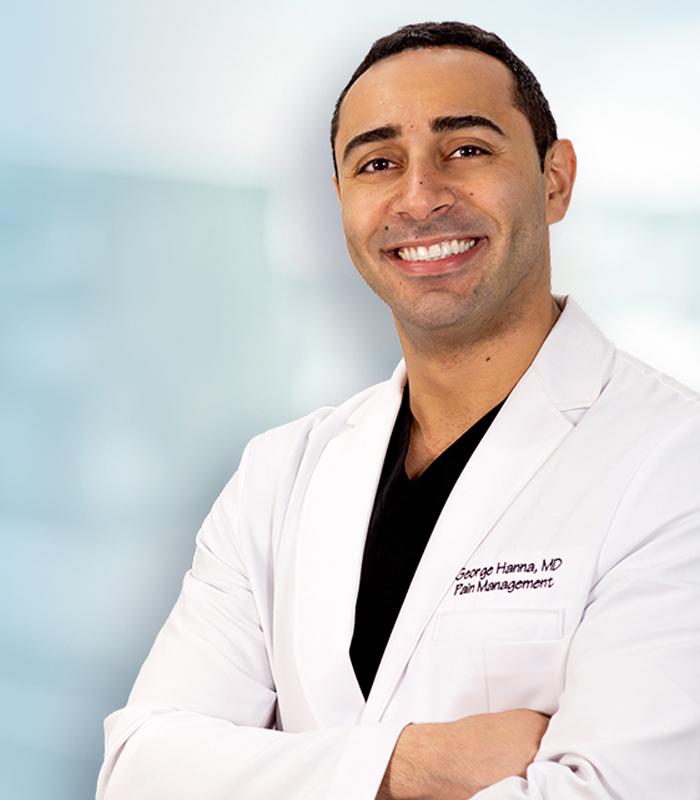 George Hanna
Harvard Medical School
Director of Pain Management
Dr. George Hanna is a nationally recognized pain management specialist and Double Board Certified in anesthesiology and pain management medicine. Dr. Hanna is currently available at Pain Treatment Specialists in Manhattan and Clifton, NJ. He is now accepting most major medical insurances, including Medicare.
Shane J. Volney
Harvard Medical School
NY & NJ PAIN SPECIALIST
Dr. Volney is double board certified in Anesthesiology and Pain Medicine by the American Board of Anesthesiology. He is currently seeing patients at our Pain Treatment Center in Manhattan and Clifton, New Jersey. Most pain treatments are covered by all major medical insurances and Medicare.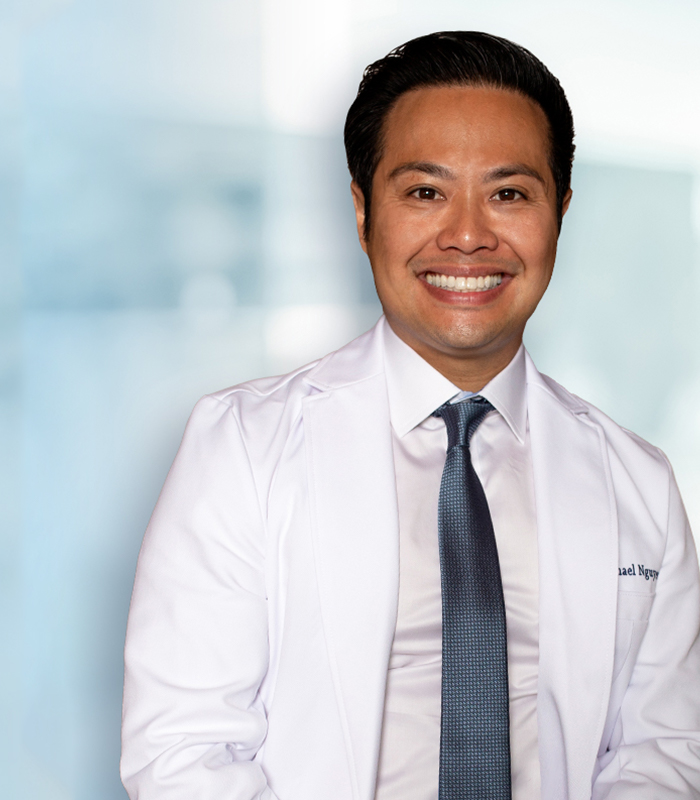 Michael Nguyen
Harvard Medical School
NY & NJ Pain Specialist
Dr. Michael Nguyen is world renowned in Pain Medicine. Dr. Nguyen completed his residency and advanced Pain fellowship training at Harvard Medical School. During his tenure at Harvard, Dr. Nguyen was awarded the "Mentor of the Year" and also "Teacher of the Year" award.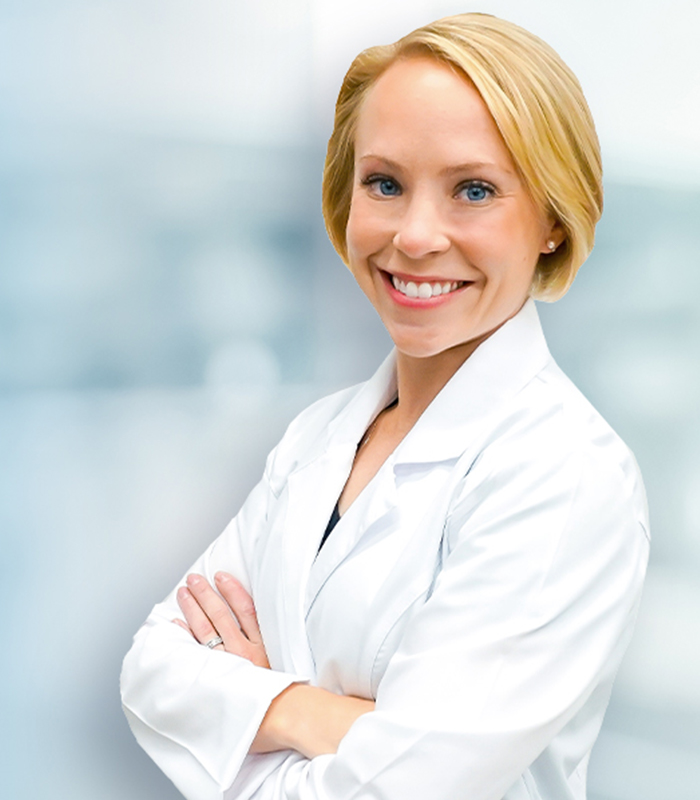 Dr. Laura Lombardi
Harvard Medical School
NJ PAIN SPECIALIST
Dr. Lombardi specializes in the treatment of back, neck, and joint pain. By using a range of minimally invasive modalities as well as advanced procedures, she helps patients achieve a pain free life without the need for surgery. Dr. Lombardi will be offering her pain treatment services in Clifton, New Jersey.
The Knee Pain Doctor New Jersey Residents Trust
ultima modifica:
2020-10-02T17:10:12-04:00
da