How a Pain Doc in Hackensack Treats Chronic Pain Conditions
Even when the weather turns cooler, your lawn and landscaping still need attention. You might not have to weed whack or mow the grass as often, but the falling leaves and scattered twigs still create piles of jobs that require care. Grabbing your trusty rake, you begin to collect the debris until your chronic pain causes you to sit down and take a break. Normally your knee pain waits a few hours before making an entrance, but today you were barely able to stand for 20 minutes. This problem hasn't resolved itself on its own, and you know it's time to find a pain doctor in Hackensack who can help you identify why your knees ache.
Pain Treatment Specialists have several locations in northern New Jersey where you can schedule an appointment for treating pain. Their state-of-the-art pain clinics treat a wide variety of chronic pain issues including neck pain, back pain, hip pain, knee pain, and shoulder pain. Our Harvard-trained pain doctors utilize minimally invasive pain treatments such as steroid injections, radiofrequency ablations, and platelet-rich plasma therapy for treating chronic pain conditions without the use of surgery or addictive narcotics. From the minute you enter our pain clinics, you'll feel comforted by our patient-centered care and genuine concern for your well-being. From our front-end staff, to your personal concierge, to your pain doctor, every person at Pain Treatment Specialists is committed to helping you return to a pain-free life.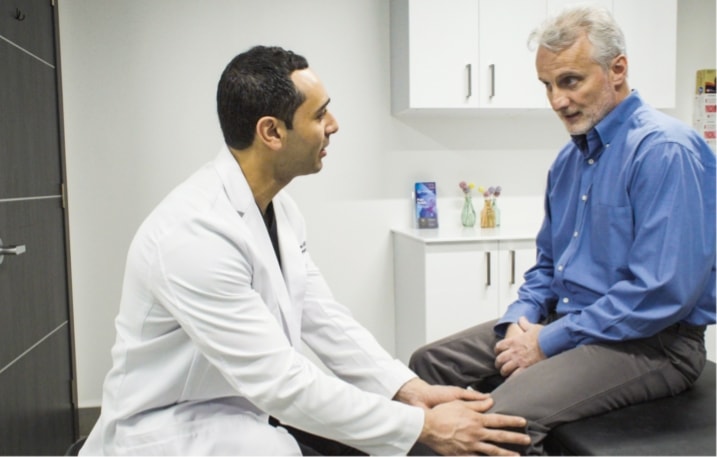 Meet Your Pain Doc in Hackensack
How is a pain treatment specialist different from an orthopedic surgeon or orthopedic specialist? An orthopedic doctor uses surgery as their primary method for treating chronic pain. This is not what the pain doctors near Hackensack at Pain Treatment Specialists recommend for chronic pain treatment. In most cases, surgery is easily avoided by utilizing more conservative treatments first. Here are some of the top pain doctors in Hackensack:
Dr. George Hanna: As one of the most accomplished pain doctors in the nation, Dr. Hanna's resume is as impressive as his patient reviews. He is double board-certified in anesthesiology, pain medicine, and interventional pain management, and is also a former Clinical Instructor of anesthesiology at Harvard Medical School. Dr. Hanna's patient review frequently highlight both his knowledge of pain medicine and his patience when completing consultations. He doesn't rush patients through appointments, and goes above and beyond to ensure that each person he helps is completely satisfied with their experience.
Dr. Laura Lombardi: As a former Division 1 athlete, Dr. Lombardi understands how chronic pain and injuries can derail both your training schedule and your daily life. She is double board-certified in anesthesiology and pain medicine, and fellowship-trained in interventional pain medicine at Harvard University. Dr. Lombardi's specialty is fluoroscopic-guided pain treatments, which allow her to precisely identify the exact area of your pain and provide targeted treatment.
Dr. Lombardi and Dr. Hanna are just 2 of our highly-rated pain doctors at Pain Treatment Specialists. Book an appointment today and begin the easy process of kicking chronic pain out of your life.
What are the Best Treatments for Chronic Pain?
Chronic pain is defined as pain that lasts longer than a few weeks and may increase with intensity after certain movements. For people who suffer from chronic back pain conditions like sciatica, sitting for long periods of time causes intense lower back pain. In order to find the proper diagnosis for your chronic pain, as well as your treatment plan, it's best to meet with a pain doctor who is skilled at using minimally invasive pain treatments. At Pain Treatment Specialists, avoid surgery by using the most conservative treatments for chronic pain, in addition to helping you understand the cause of your chronic pain.
Steroid injections are commonly used along with physical medicine and rehabilitation in order to achieve maximum pain relief. Your pain doctor identifies the exact area for injection, and then administers a corticosteroid shot. This procedure causes minimal discomfort and allows you to resume normal activities quickly.
Nerve blocks are used for patients who haven't found sufficient relief from steroid injections. Your genicular nerves are responsible for sending pain signals to your brain. When these pain signals are blocked, so is your pain. Your pain doctor uses a special x-ray called a fluoroscope to find the exact location of your genicular nerves.
Your pain doctor in Hackensack looks forward to meeting with you and creating a plan that provides long-lasting relief.
Is Cancer Pain Considered Acute or Chronic Pain?
Cancer pain can be categorized into both acute and chronic pain categories. Acute pain occurs as the result of an accident, illness, or injury, and is directly connected to the pain you're experiencing. It can also be tied to diagnostic or therapeutic interventions. In patients not suffering from cancer, acute pain can be connected to an injury like a separated shoulder or hyperextended elbow that occurred as the result of a fall. As you begin to heal, the pain subsides.
Chronic cancer pain lasts for a longer period of time, and may range from mild to severe. Outside of a cancer diagnosis, chronic pain conditions include osteoarthritis, tendonitis, and jumper's knee.
Located near the Paramus Park Mall, booking an appointment is easy at Pain Treatment Specialists. Contact our pain doctors today and get back to your fall yard tasks.
Book a Consultation
Scheduling a consultation with one of our pain treatment specialists is one of the best ways to determine the proper solution for pain relief.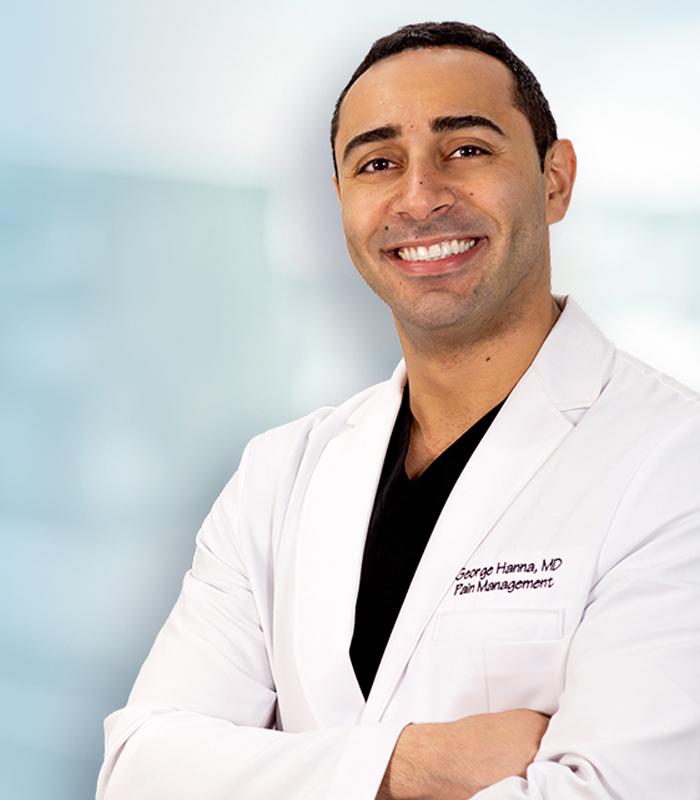 George Hanna
Harvard Medical School
Director of Pain Management
Dr. George Hanna is a nationally recognized pain management specialist and Double Board Certified in anesthesiology and pain management medicine. Dr. Hanna is currently available at Pain Treatment Specialists in Manhattan and Clifton, NJ. He is now accepting most major medical insurances, including Medicare.
Shane J. Volney
Harvard Medical School
NY & NJ PAIN SPECIALIST
Dr. Volney is double board certified in Anesthesiology and Pain Medicine by the American Board of Anesthesiology. He is currently seeing patients at our Pain Treatment Center in Manhattan and Clifton, New Jersey. Most pain treatments are covered by all major medical insurances and Medicare.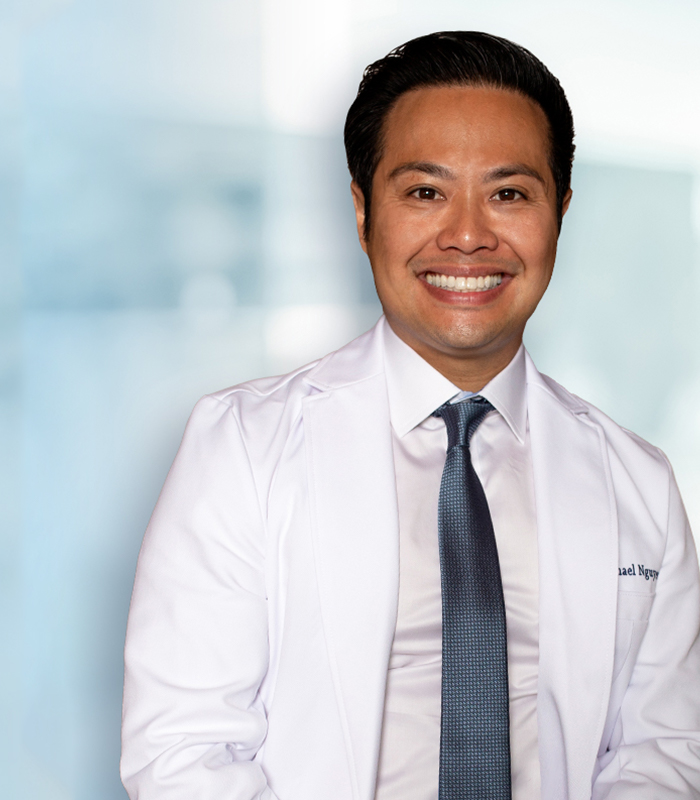 Michael Nguyen
Harvard Medical School
NY & NJ Pain Specialist
Dr. Michael Nguyen is world renowned in Pain Medicine. Dr. Nguyen completed his residency and advanced Pain fellowship training at Harvard Medical School. During his tenure at Harvard, Dr. Nguyen was awarded the "Mentor of the Year" and also "Teacher of the Year" award.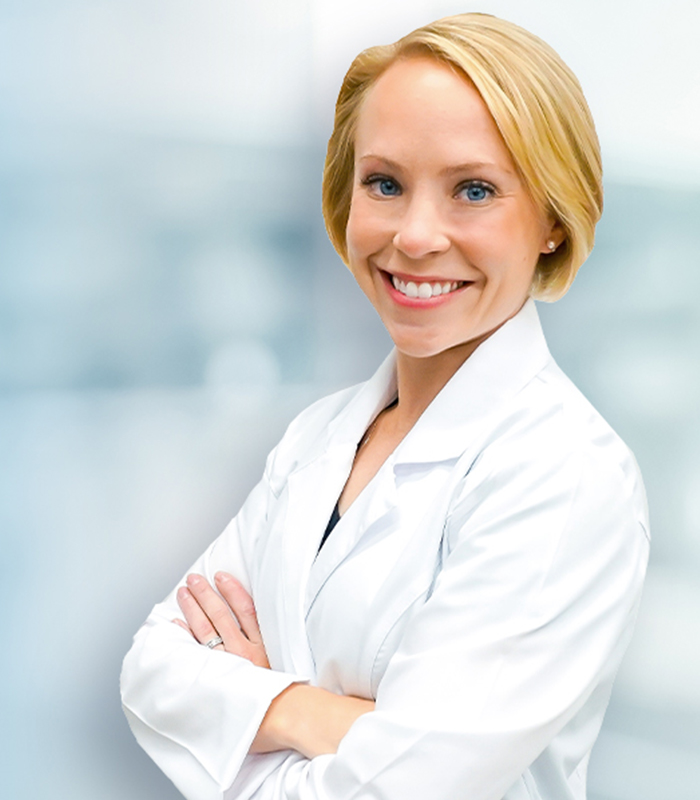 Dr. Laura Lombardi
Harvard Medical School
NJ PAIN SPECIALIST
Dr. Lombardi specializes in the treatment of back, neck, and joint pain. By using a range of minimally invasive modalities as well as advanced procedures, she helps patients achieve a pain free life without the need for surgery. Dr. Lombardi will be offering her pain treatment services in Clifton, New Jersey.
How a Pain Doc in Hackensack Treats Chronic Pain Conditions
ultima modifica:
2021-09-10T12:17:37-04:00
da