Learn How a Board Certified Pain Dr. in Clifton Relieves Chronic Pain
Watching the changing leaves is one of the best parts of living in northern New Jersey in the fall. You get to experience all 4 seasons fully, including this beautiful time of year when the trees turn beautiful shades of red, amber, and gold. As beautiful as the leaves are when they're on the trees, as soon as they fall they become an eyesore. This means an afternoon of raking and bagging to keep your front lawn in order. In the middle of your diligent raking, your back suddenly seizes and you drop the garbage bag you're holding. You're not quite sure what just happened, but the pain is intense enough that you call it quits for the afternoon. While icing your sore back, you begin to search for a pain doctor in Clifton, NJ who treats backs with minimally invasive procedures. Even though you're in a ton of pain, considering back surgery is not something that you feel is appropriate at this stage.
Pain Treatment Specialists look like your best choice for back care, and its patient reviews are really outstanding. Every patient leaves a 5-star review, with comments about how much better they feel after scheduling an appointment at this medical center. You decide to give it a shot and are pleasantly surprised when you're paired with a personal concierge who not only verifies your insurance plan, but also quickly books your first appointment t. Before the next set of leaves covers the ground, you're hopeful that you'll be feeling better and your back will allow you to continue raking without pain.
What to Expect When You Book an Appointment at a Pain Dr. in Clifton
From the minute you speak with your personal concierge, you feel good about your upcoming appointment at Pain Treatment Specialists. Since you've never visited a pain doctor in Clifton before, you ask about what to expect during your first visit. Your concierge walks you through your visit, which begins with a brief wait in our waiting area. You're greeted by our friendly reception staff, who verify your identity and quickly whisk you back to the private consultation area. Here is where you'll meet with one of our Harvard-trained pain doctors who spends the first part of your consultation listening to your pain concerns. You'll have plenty of time to describe how chronic pain affects your life and what limitations it puts on your daily activities.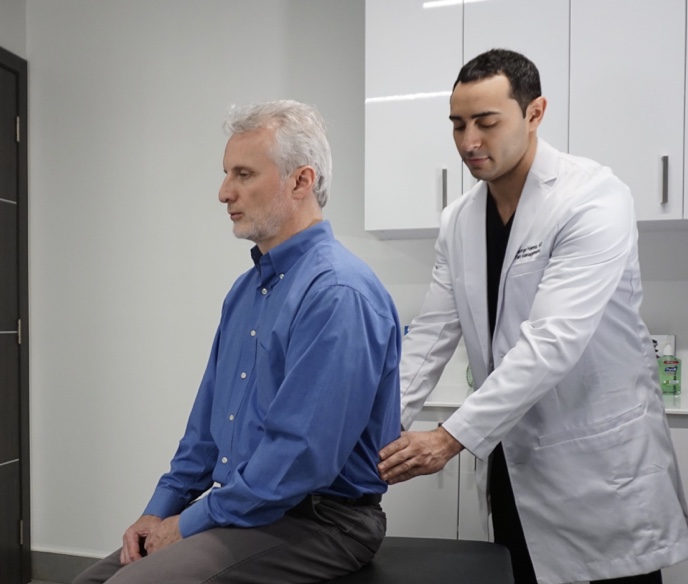 Your pain doctor in Clifton then completes a physical examination and may order additional images, if needed. Finally, your diagnosis and treatment plan is explained, and you'll again have time to ask questions about your pain condition and next steps. Our pain doctors all receive 5-star reviews because they allow patients the proper time to thoroughly understand what their next steps are before leaving their initial consultation. Your personal concierge sets up your next pain treatments and continues to work with your insurance plan to make sure that all procedures are covered.
When you're looking for expert medical advice about your chronic pain condition, book an appointment at Pain Treatment Specialists. Our pain management specialists find minimally invasive solutions for a wide variety of issues including knee pain, back pain, hip pain, shoulder pain, and neck pain.
What are the Best Minimally Invasive Plans for Chronic Pain?
Surgery doesn't have to be the only option you're considering for chronic pain issues. Not only is surgery invasive, it also takes you out of work and daily activities for several weeks. It's in your best interest to try more conservative treatments first, and see how effective minimally invasive treatments are for relieving your pain. At Pain Treatment Specialists, we only use minimally invasive treatment plans that utilize cutting-edge technology for long-lasting pain relief.
One of the most highly effective pain treatments used at our medical center is steroid injections. Your pain doctor identifies the area for injection, and then administers a corticosteroid shot. This targeted treatment provides a much more powerful dose of anti-inflammatory medicine than over-the-counter pain treatments. Most patients receive a few steroid injections over several weeks for long-lasting pain relief. Combined with physical therapy, steroid injections provide a significant improvement in your daily life.
Nerve blocks are used for patients who have tried steroid injections but find their efficacy wanes over time. During this procedure, your pain doctor locates your genicular nerves, and then uses a local anesthetic to block the pain. Genicular nerves are responsible for transmitting pain signals to the brain, and when they're blocked, so is your pain.
Steroid injections and nerve blocks are just 2 of the minimally invasive pain treatments available at Pain Treatment Specialists. Schedule an appointment at our pain clinic in Clifton and get back to your leaf-covered lawn without nagging back pain.
Why Do I Suffer From Chronic Pain?
Chronic pain often manifests as a symptom of an underlying medical condition, such as rheumatoid arthritis, or medical treatment, such as chemotherapy. It can also result from chronic pain conditions such as tendonitis, osteoarthritis, or jumper's knee. These conditions are caused by the repetitive motions and movements of one body part in the same manner. Chronic pain is also the result of a traumatic injury or fall that has unresolved issues in your body. For example, if you were in a car accident last year and separated your shoulder, then you may feel chronic pain as your body continues to re-adjust after the event.
No matter the cause of your chronic pain, Clifton's Pain Treatment Specialists is your best choice for a pain doctor in Clifton. Located near the Fette Ford Dealership on Route 46-E, Pain Treatment Specialists has a minimally invasive treatment plan that helps you resume your daily activities without pain.
Book a Consultation
Scheduling a consultation with one of our pain treatment specialists is one of the best ways to determine the proper solution for pain relief.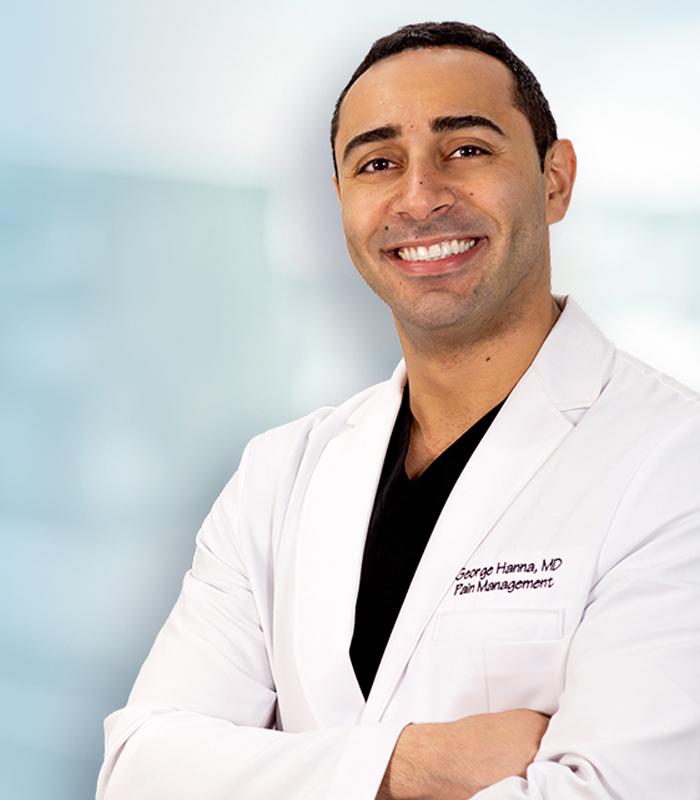 George Hanna
Harvard Medical School
Director of Pain Management
Dr. George Hanna is a nationally recognized pain management specialist and Double Board Certified in anesthesiology and pain management medicine. Dr. Hanna is currently available at Pain Treatment Specialists in Manhattan and Clifton, NJ. He is now accepting most major medical insurances, including Medicare.
Shane J. Volney
Harvard Medical School
NY & NJ PAIN SPECIALIST
Dr. Volney is double board certified in Anesthesiology and Pain Medicine by the American Board of Anesthesiology. He is currently seeing patients at our Pain Treatment Center in Manhattan and Clifton, New Jersey. Most pain treatments are covered by all major medical insurances and Medicare.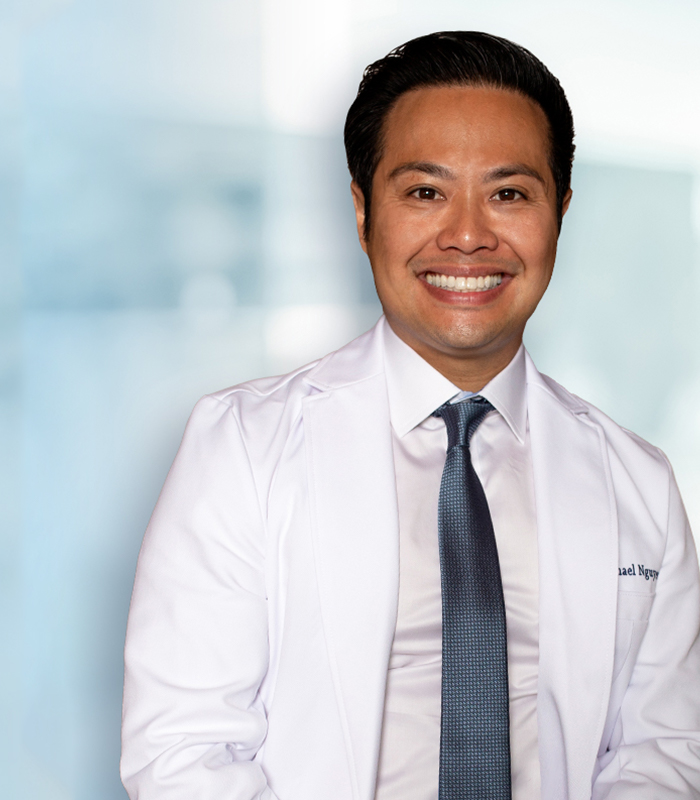 Michael Nguyen
Harvard Medical School
NY & NJ Pain Specialist
Dr. Michael Nguyen is world renowned in Pain Medicine. Dr. Nguyen completed his residency and advanced Pain fellowship training at Harvard Medical School. During his tenure at Harvard, Dr. Nguyen was awarded the "Mentor of the Year" and also "Teacher of the Year" award.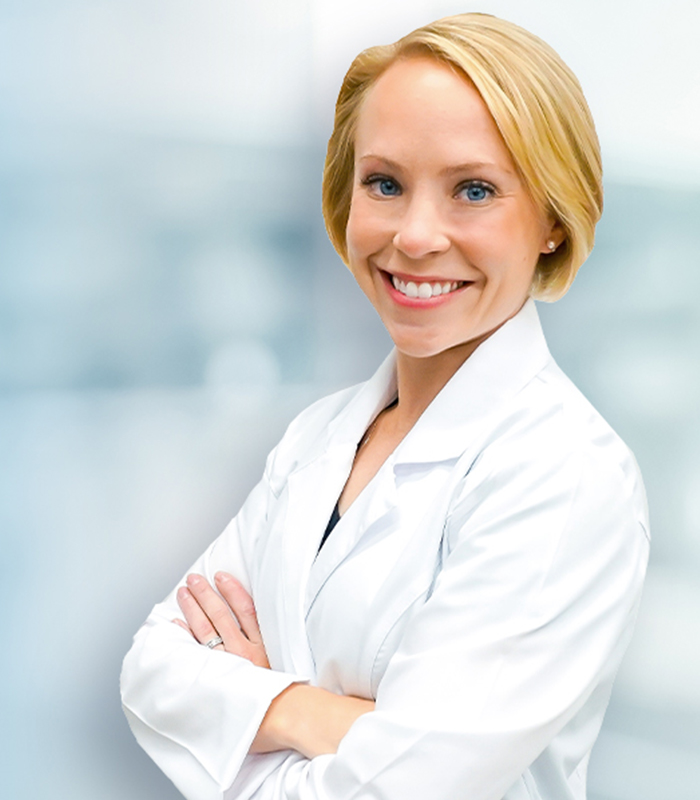 Dr. Laura Lombardi
Harvard Medical School
NJ PAIN SPECIALIST
Dr. Lombardi specializes in the treatment of back, neck, and joint pain. By using a range of minimally invasive modalities as well as advanced procedures, she helps patients achieve a pain free life without the need for surgery. Dr. Lombardi will be offering her pain treatment services in Clifton, New Jersey.
Learn How a Board Certified Pain Dr. in Clifton Relieves Chronic Pain
ultima modifica:
2021-10-14T08:53:55-04:00
da