Meet with a Pain Dr. in Paramus for State of the Art Pain Management
Living in northern NJ means you have the best of big city life, pristine beaches, and rural country getaways all within a short drive. This is important for not only running small errands, but also when you're seeking the best medical care for your chronic pain. With a wide variety of medical centers to choose from, which one is your best option for pain management? You're not interested in pursuing surgery, since it is invasive and also might not be the best option for your chronic pain condition. Instead, focus on medical centers that provide minimally invasive care and treatment plans that focus on interventional pain medicine. You'll find this type of pain Dr. in Paramus at Pain Treatment Specialists, with a highly effective team of Harvard-trained pain doctors located in our state-of-the-art pain clinic.
All of the board certified pain doctors at Pain Treatment Specialists are carefully vetted to ensure not only the highest level of patient care, but also the most current practices regarding pain medicine. Chronic pain treatment plans are vastly different than even just a few years ago, when opioids were often prescribed to help patients cope with long-lasting pain. This practice is now largely avoided due to the opioid crisis, and the medical director of Pain Treatment Specialists only hires doctors who have extensive backgrounds in interventional pain medicine. This type of medical philosophy and training focuses on minimally invasive pain treatments such as steroid injections, platelet-rich plasma injections, and nerve blocks. The top pain doctors in Paramus only utilize treatments that avoid surgery and also prevent future relapses of chronic pain. Contact our nationally-recognized team of pain doctors in Paramus and get back to experiencing all that northern New Jersey has to offer.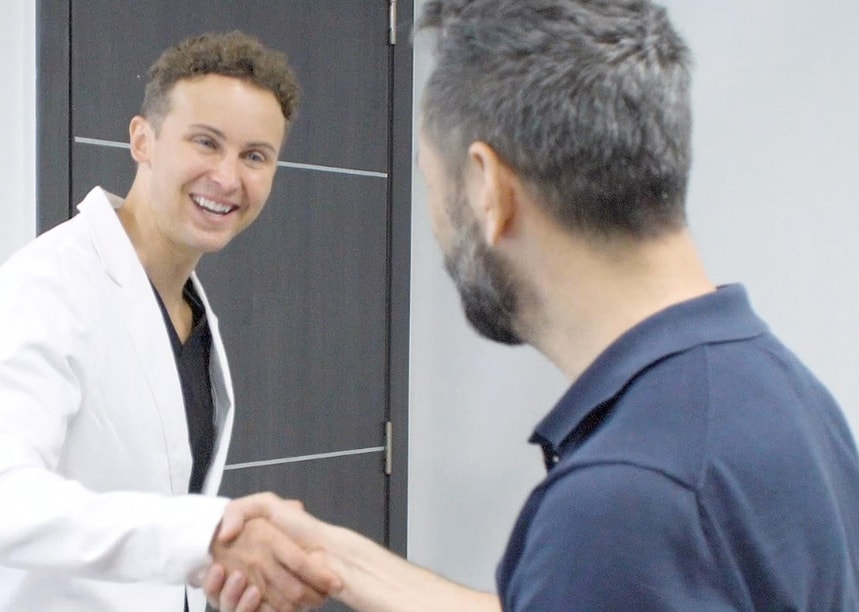 Who is the Best Pain Dr. in Paramus for Me?
Not all types of doctors treat pain with the same methods. For example, an orthopedic surgeon uses surgery as their main treatment method, because their training and education focused on this strategy. When looking for a doctor who treats chronic pain, look for an interventional pain doctor. This type of doctor uses minimally invasive pain medicine treatments for relieving chronic pain instead of invasive and painful surgery. They also avoid addictive narcotics in favor of physical therapy and other pain medicine procedures that mitigate pain at its source. Here are some of the best pain doctors in Paramus at Pain Treatment Specialists:
Dr. George Hanna: Dr. Hanna is the former Director of Pain Innovations and Technology at Harvard Medical School, and is also double board-certified in anesthesiology, pain medicine, and interventional pain management. As an author for textbook chapters on pain medicine advances, he often speaks at national medical conferences. In addition to his extensive background in pain medicine, Dr. Hanna also possesses a warm and compassionate bedside manner. Dr. Hanna makes each patient feel heard, and never rushes through a consultation.
Dr. Laura Lombardi: Dr. Lombardi is a former Division 1 athlete who is also double board-certified in anesthesiology and pain medicine. Her specialty is  fluoroscopic-guided pain treatments, which she learned during her interventional pain medicine fellowship at Harvard University. This diagnostic and treatment tool uses a special x-ray to target the exact area for relief.
Both Dr. Hanna and Dr. Lombardi look forward to meeting with you at their state-of-the-art pain clinic in Paramus. Schedule a day appointment or evening appointment at Pain Treatment Specialists and begin finding relief from your chronic pain.
What Types of Treatment Plans Work for Managing Chronic Pain?
Living with chronic pain is both mentally and physically exhausting. From the moment you wake up, you're planning your day around if… or when… your chronic pain strikes. This includes altering your daily activity levels, making sure you have lots of breaks throughout the day, and planning ahead to ensure a proper night's rest. You don't have to spend your day worrying about chronic pain, and can instead focus on living your best life when your pain is managed with a proper treatment plan. At Pain Treatment Specialists, we focus on customizing your treatment plan to match your chronic pain symptoms. A combination of therapies may be utilized including:
Physical Therapy: A physical therapist works in conjunction with your pain doctor in Paramus to create a customized plan of strength and weight training in addition to heat and cold therapies. The goal of your PT sessions is building strength in the affected area, increasing your range of motion, and also reducing pain and swelling.
Steroid Injections: Your pain doctor identifies the exact area for the steroid injection, and then administers the painless shot. A corticosteroid provides more anti-inflammatory relief than traditional over-the-counter medications and is targeted to your specific pain locations.
Not sure what pain treatment is right for you? Consult with the top pain doctors in Paramus at Pain Treatment Specialists and find the right combination of minimally invasive treatments that provide long-lasting chronic pain relief.
Can I Find Chronic Pain Relief at Home?
At-home chronic pain treatments can provide temporary relief from painful symptoms. A common acronym that alleviates pain and swelling is RICE, which stands for "rest, ice, compress, and elevate." Rest the area affected by chronic pain from strenuous activities and ice in 20-minute intervals to reduce swelling. Compress the area with an athletic bandage or brace to increase stability, and elevate the area as needed to increase blood flow and promote healing. Over-the-counter pain medicines such as aspirin or ibuprofen also assist with pain relief and swelling.
Booking an appointment at Pain Treatment Specialists, located near Paramus Park Mall, is as easy as scheduling an online appointment or calling our pain clinic. With many options for treating your chronic pain, choose the state-of-the-art pain clinic staffed with board-certified and Harvard-trained interventional pain doctors.
Book a Consultation
Scheduling a consultation with one of our pain treatment specialists is one of the best ways to determine the proper solution for pain relief.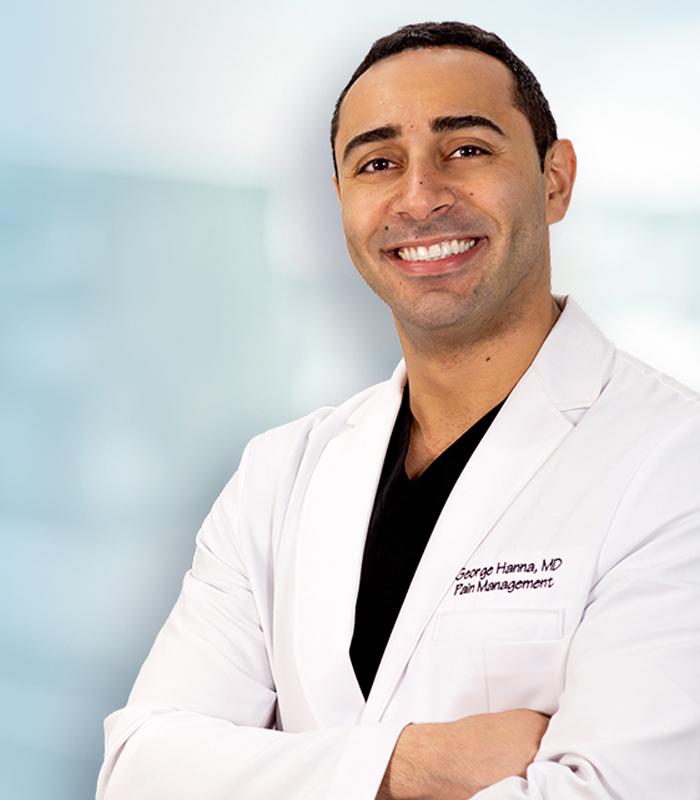 George Hanna
Harvard Medical School
Director of Pain Management
Dr. George Hanna is a nationally recognized pain management specialist and Double Board Certified in anesthesiology and pain management medicine. Dr. Hanna is currently available at Pain Treatment Specialists in Manhattan and Clifton, NJ. He is now accepting most major medical insurances, including Medicare.
Shane J. Volney
Harvard Medical School
NY & NJ PAIN SPECIALIST
Dr. Volney is double board certified in Anesthesiology and Pain Medicine by the American Board of Anesthesiology. He is currently seeing patients at our Pain Treatment Center in Manhattan and Clifton, New Jersey. Most pain treatments are covered by all major medical insurances and Medicare.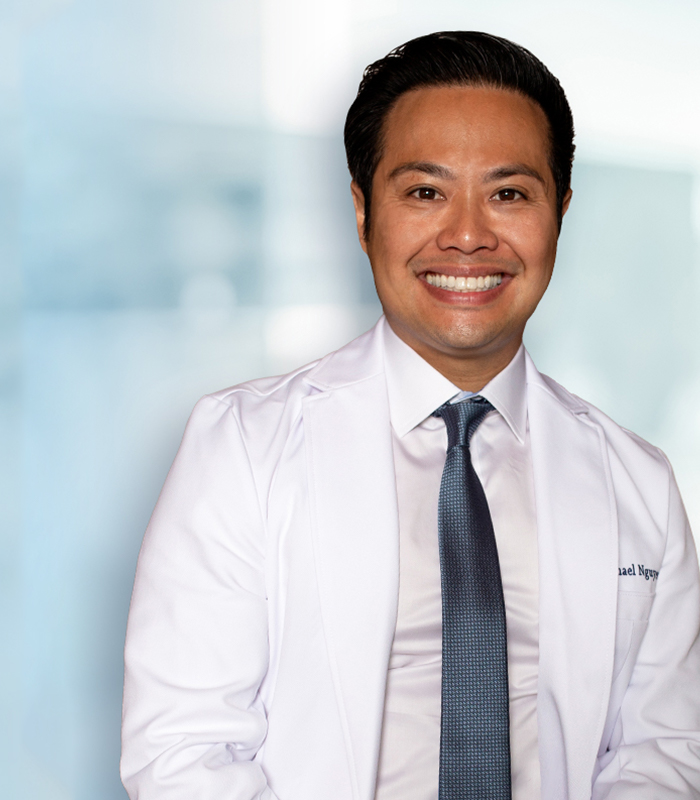 Michael Nguyen
Harvard Medical School
NY & NJ Pain Specialist
Dr. Michael Nguyen is world renowned in Pain Medicine. Dr. Nguyen completed his residency and advanced Pain fellowship training at Harvard Medical School. During his tenure at Harvard, Dr. Nguyen was awarded the "Mentor of the Year" and also "Teacher of the Year" award.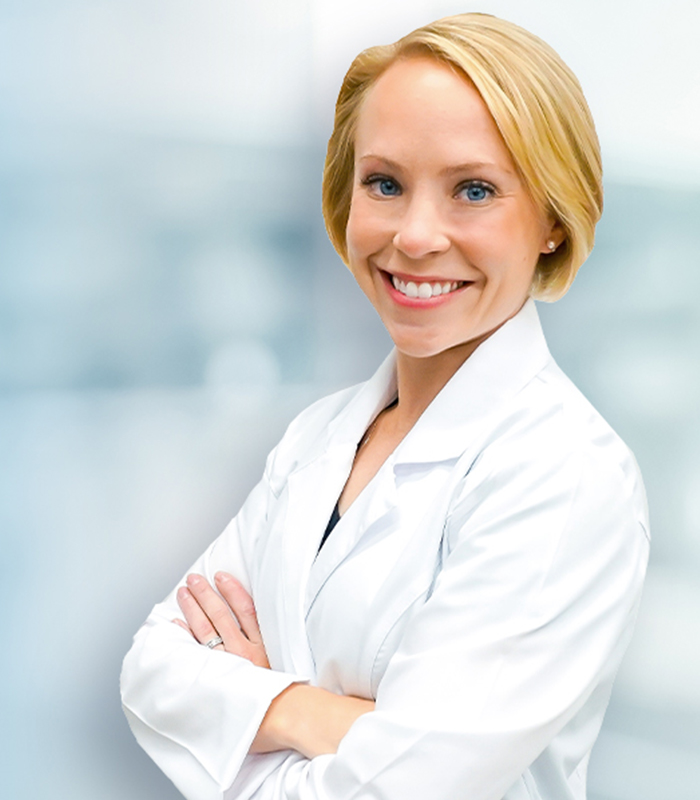 Dr. Laura Lombardi
Harvard Medical School
NJ PAIN SPECIALIST
Dr. Lombardi specializes in the treatment of back, neck, and joint pain. By using a range of minimally invasive modalities as well as advanced procedures, she helps patients achieve a pain free life without the need for surgery. Dr. Lombardi will be offering her pain treatment services in Clifton, New Jersey.
Meet with a Pain Dr. in Paramus for State of the Art Pain Management
ultima modifica:
2021-10-08T11:52:02-04:00
da