Find the Best Pain Therapy in Paramus at Pain Treatment Specialists
Once the calendar turns from October to November, your focus shifts from pumpkins and costumes to snowflakes and holiday gifts. Even your favorite morning TV show is focusing on the hottest gifts for the upcoming holiday season. Their newest segment includes towel warmers, fondue sets, luxe sheets, and spa-quality bath bombs, but none of those sound as appealing as the gift of a pain-free life. Your chronic pain is currently flaring up, and the colder weather is really making your joints ache. Instead of scrolling through your phone looking at the most requested gadgets, you're searching for pain therapy in Paramus to relieve your chronic pain.
At Pain Treatment Specialists, our Harvard-trained pain doctors have extensive experience dealing with chronic hip, back, knee, shoulder, and neck pain. They specialize in minimally invasive pain treatments that provide long-lasting results such as steroid injections and platelet-rich plasma injections. Their goal as interventional pain doctors is helping patients avoid surgery and addictive narcotics in favor of more conservative treatments. The best gift you can give yourself is scheduling an appointment at their Paramus pain clinic and finding ways to alleviate your joint pain.
What Does Pain Therapy in Paramus Involve?
When your chronic pain flares up, it makes it difficult to find the motivation to leave your couch. This is because even standing up and walking a few steps hurts, and it's just easier to stay seated. However, this lack of motivation doesn't just affect you physically, it also puts a damper on your mental health. You've had to cancel plans, quit your normal exercise routine, and are beginning to feel isolated. This is why finding pain therapy in Paramus is critical to your overall well-being. Pain Treatment Specialists team of interventional pain doctors are sympathetic to the toll that chronic pain takes on your life.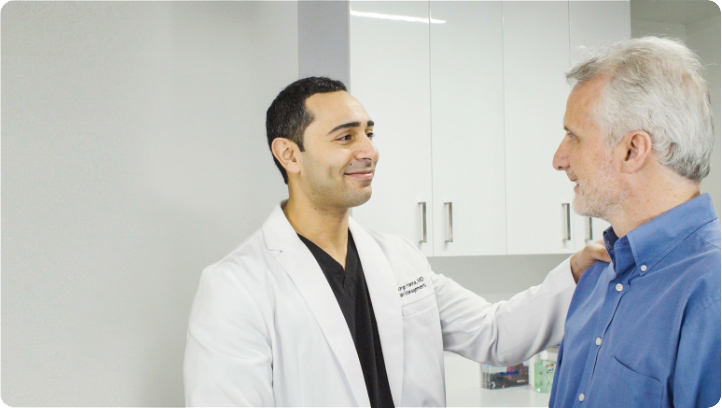 Arriving at our pain clinic is easy, since we're located on Route 17 near Paramus Town Square. You'll be greeted by our friendly front-end staff, who also escort you to the private consultation area. This is where you'll meet Dr. George Hanna, Dr. Laura Lombardi, or Dr. Shane Volney for your pain diagnosis. All of our pain medicine doctors have outstanding patient reviews, with most mentioning that their conversations with patients are thorough, well-informed, and kind. During your first appointment, you'll have plenty of time to detail all the ways that chronic pain affects your life, which is followed by a gentle physical examination. If needed, additional x-rays or images are ordered. Next, your pain doctor in Paramus describes the cause of your chronic pain and customizes a treatment plan. Since chronic pain appears in different parts of your body, each patient that visits Pain Treatment Specialists receives an individualized treatment plan. You'll be able to ask questions regarding your next steps, and then begin scheduling future pain appointments.
Finding pain therapy in Paramus is as easy as calling Pain Treatment Specialists. You can find effective relief from chronic pain through pain management treatments.
What are the Best Pain Management Treatments for Chronic Pain?
Chronic pain is easily treated with interventional pain management therapies. These types of treatments avoid surgery and instead address the root cause of your chronic pain condition. Some of the pain treatments in Paramus offered at our clinic include:
Physical Therapy: PT is used in conjunction with minimally invasive pain treatments to build strength and increase your range of motion. A physical therapist works with your pain doctor to build a routine that might involve heat and cold therapies, weights, stretches, or aerobic activities. When you're finished with your physical therapy sessions, you'll feel stronger and also have less pain and swelling.
Steroid Injections: This injection calms pain and swelling in your joints. Corticosteroids are used in the injection, which provides intense pain relief that lasts for several weeks, if not months.
Nerve Blocks: If you haven't found sufficient pain relief from steroid injections, nerve blocks are the next level of pain treatments utilized. Your pain doctor isolates your genicular nerves, which transmit pain signals to the brain. A local anesthetic is used to numb the pain signals, which provides significant pain relief.
During your initial consultation at Pain Treatment Specialists, your pain doctor outlines your treatment plan. Each patient's treatment course varies depending on their type of chronic pain condition.
What Can I Do to Treat Chronic Pain at Home?
There are some steps that you can take to treat chronic pain. One of the best things you can do for your joints is lose weight and maintain a healthy diet. The less stress on your joints, and the more vitamins and healthy fats you incorporate into your diet, the better equipped your body is to manage chronic pain. Continue exercising with gentle activities such as swimming or yoga to keep your joints moving and your heart healthy. Over-the-counter pain medications such as aspirin and ibuprofen provide temporary relief from chronic pain. Hot showers or ice packs can relieve sore joints and muscles and also reduce swelling.
Pain Treatment Specialists, located near Paramus Park Mall, provides a wide variety of treatment options for chronic pain. Schedule an appointment for pain therapy in Paramus and give yourself the gift of a pain-free life this season.
Book a Consultation
Scheduling a consultation with one of our pain treatment specialists is one of the best ways to determine the proper solution for pain relief.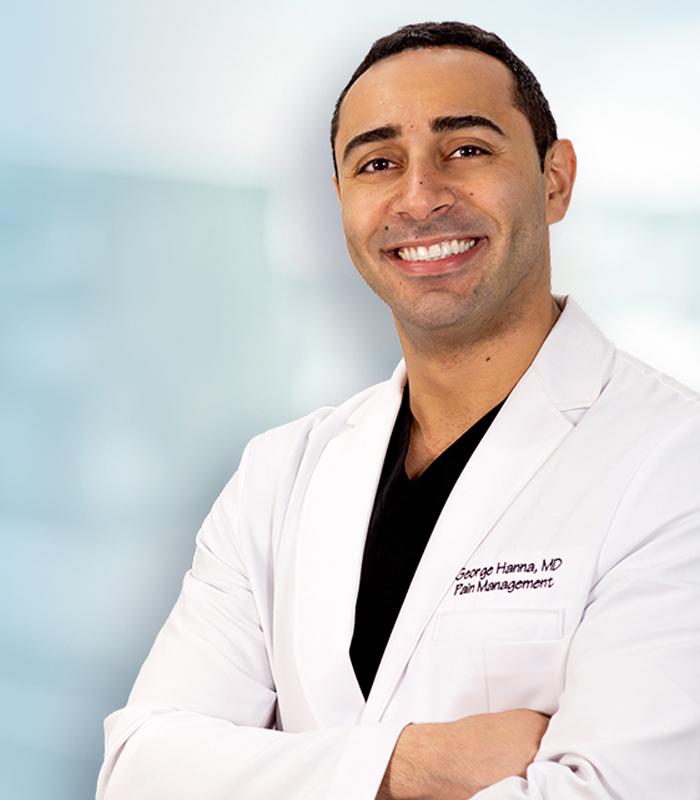 George Hanna
Harvard Medical School
Director of Pain Management
Dr. George Hanna is a nationally recognized pain management specialist and Double Board Certified in anesthesiology and pain management medicine. Dr. Hanna is currently available at Pain Treatment Specialists in Manhattan and Clifton, NJ. He is now accepting most major medical insurances, including Medicare.
Shane J. Volney
Harvard Medical School
NY & NJ PAIN SPECIALIST
Dr. Volney is double board certified in Anesthesiology and Pain Medicine by the American Board of Anesthesiology. He is currently seeing patients at our Pain Treatment Center in Manhattan and Clifton, New Jersey. Most pain treatments are covered by all major medical insurances and Medicare.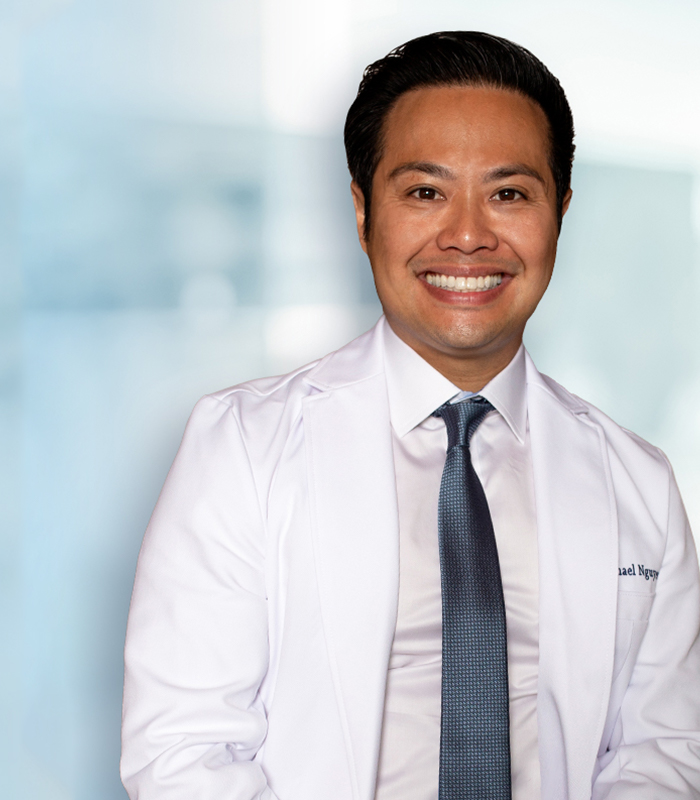 Michael Nguyen
Harvard Medical School
NY & NJ Pain Specialist
Dr. Michael Nguyen is world renowned in Pain Medicine. Dr. Nguyen completed his residency and advanced Pain fellowship training at Harvard Medical School. During his tenure at Harvard, Dr. Nguyen was awarded the "Mentor of the Year" and also "Teacher of the Year" award.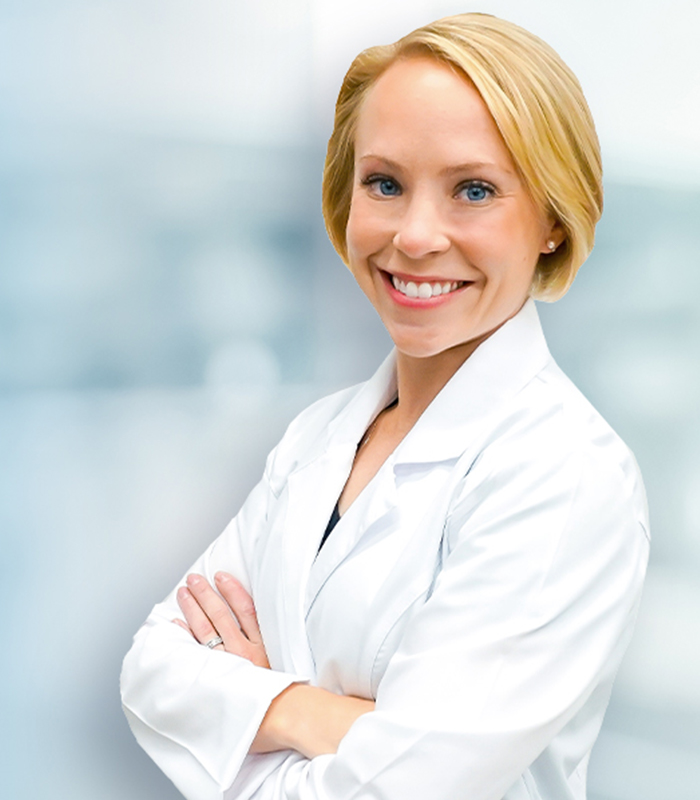 Dr. Laura Lombardi
Harvard Medical School
NJ PAIN SPECIALIST
Dr. Lombardi specializes in the treatment of back, neck, and joint pain. By using a range of minimally invasive modalities as well as advanced procedures, she helps patients achieve a pain free life without the need for surgery. Dr. Lombardi will be offering her pain treatment services in Clifton, New Jersey.
Find the Best Pain Therapy in Paramus at Pain Treatment Specialists
ultima modifica:
2021-11-02T12:46:49-04:00
da