Find Effective Pain Therapy in West Orange at Pain Treatment Specialists
It's been a few years since you've laced up skates, but enough begging from your children has you driving over to Codey Ice Rink for the afternoon. The last time you were on the ice was a while ago, before chronic pain was in the picture. After a bad car accident last year, you've been left with aching knees that never seem to be without pain. You're a little uncertain how you'll feel on the ice, and gingerly take a few slippery steps. Your knees immediately scream with pain, and you carefully make your way back to the entrance. This is one afternoon where you'll be content to watch your kids from the sidelines as they gleefully glide across the rink.
The upside to your afternoon in the bleachers is that it's finally given you the motivation to look into pain therapy in West Orange. There has to be some way to find relief from your knee pain, which is increasingly altering your daily routines. After doing a little online research, you come across Pain Treatment Specialists and see that not only are they located in your area, but also that their patient reviews are spectacular. They also specialize in minimally invasive treatments for chronic pain, which is exactly what you're looking for. Knee replacement surgery is not something you wanted to explore, and feel more comfortable with more conservative measures. You're able to easily schedule an appointment for the following week at their pain center on Mt. Pleasant Avenue after work. For the first time since your car accident, you feel hopeful that there's a viable solution for your knee pain.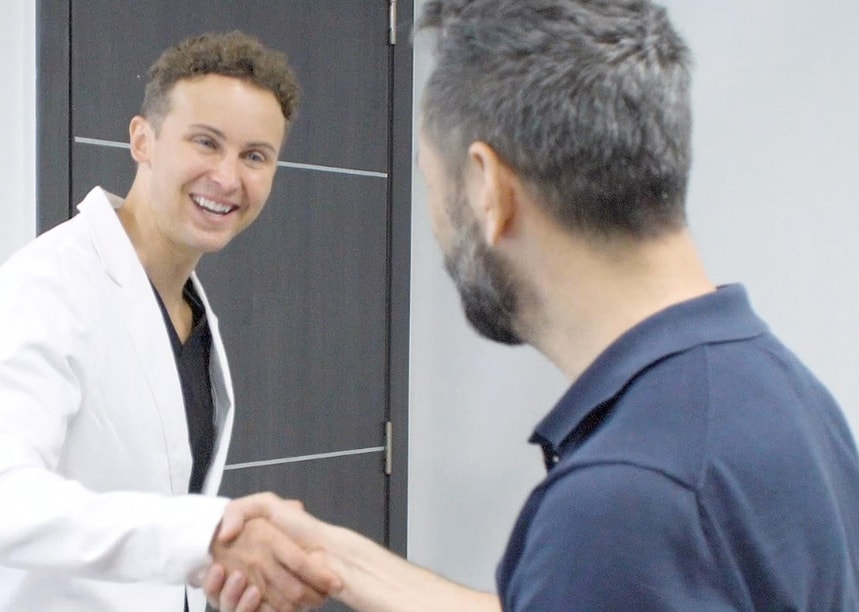 What is Pain Therapy in West Orange Like?
Not all knee pain is the same. Since your knee is a complex arrangement of tendons, ligaments, and joints, no two patients have the same knee pain treatment plan. Knee osteoarthritis does not require the same treatments as a torn meniscus or jumper's knee. This is why your first appointment at Pain Treatment Specialists focuses on your specific knee pain concerns. You'll have plenty of time to discuss how knee pain affects your daily life and what types of movements cause the most pain.
Our Harvard-trained pain medicine doctors have extensive training in interventional pain medicine treatments. Before beginning your treatment plan, your knee pain doctor thoroughly explains your next steps and how it works for your knee pain condition. We offer the following pain therapies in West Orange:
Physical Therapy: A physical therapist uses their background in exercise science to create a treatment plan in conjunction with your pain management doctors. Depending on the type of chronic pain you're experiencing, you might complete weight training, exercises, stretches, or heat and cold therapies in addition to physical medicine.
Steroid Injections: Corticosteroids are much more powerful than over-the-counter medications. The injection is given right at the source of your knee pain, and calms swelling and irritation almost immediately. A steroid injection provides pain relief for weeks, if not months, at a time.
PRP Injections: Platelet-rich plasma injections use a patient's own blood to promote healing. Your knee pain doctor withdraws your blood, and then uses a centrifuge to separate the growth platelets. These platelets are then injected into the knee, which stimulates growth and regeneration. This treatment is especially effective for knee injuries.
When you book an appointment at Pain Treatment Specialists, you'll find a customized treatment plan that works for you.
How Do I Describe Chronic Pain to a Pain Management Doctor?
Many patients are unsure how to properly describe their chronic pain to a pain management doctor. This is because they've lived with the pain for so long that it becomes difficult to isolate and articulate the source of their discomfort. Our knee pain doctors suggest the following tips for describing your chronic pain:
Before your visit, keep a written record of your knee pain. Record times of day when your knee aches, and if there were certain activities that caused more pain than others. For example, it's important to note if your knee hurts more when you first wake up, or after you exercise.
In this pain journal, use specific terms for your knee pain. Do you feel a sharp stabbing pain? Is there an ever-present dull ache? Is there a popping or clicking sensation when you bend your knee?
What makes your knee feel better when it hurts? This can also be recorded in your pain journal.
Assign a pain score from 1-10, with 1 being minimal and 10 being unbearable.
All of these tips will make the most of your consultation with your knee pain doctor in West Orange, NJ.
Can I Follow a Treatment Plan at Home?
You can find some relief from your knee pain by following an at-home treatment plan. Use the RICE method (rest, ice, compress, elevate) to relieve pain and swelling. Keep your knee moving with gentle activities like yoga or swimming, and stretch when you first wake up and before you go to bed. Over-the-counter pain medications like aspirin and ibuprofen can also dull your knee pain.
Pain Treatment Specialists, located near the Essex Country Club, is committed to helping each patient get back to a pain-free life. Book an appointment at their pain clinic and get ready to join your kids at Codey Ice Rink for an afternoon of family bonding.
Book a Consultation
Scheduling a consultation with one of our pain treatment specialists is one of the best ways to determine the proper solution for pain relief.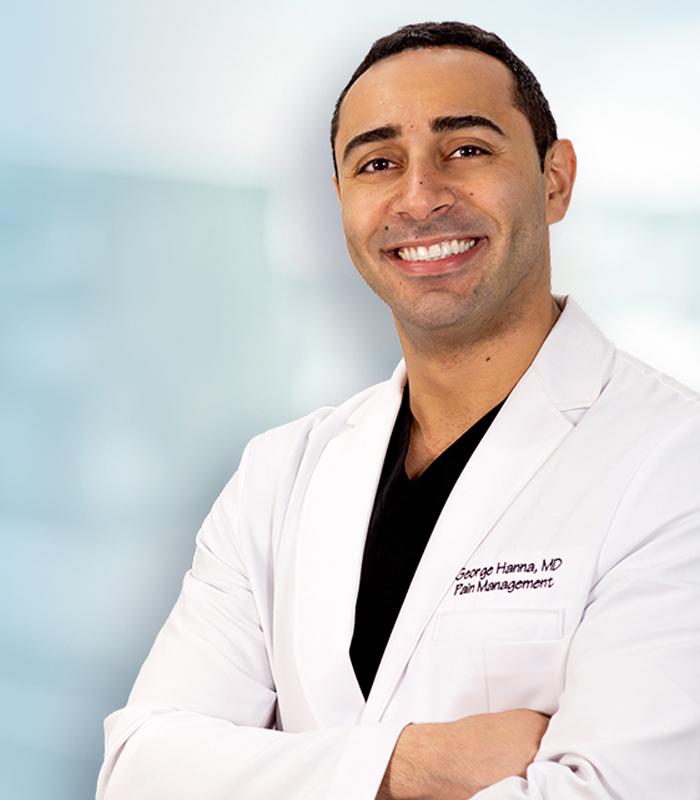 George Hanna
Harvard Medical School
Director of Pain Management
Dr. George Hanna is a nationally recognized pain management specialist and Double Board Certified in anesthesiology and pain management medicine. Dr. Hanna is currently available at Pain Treatment Specialists in Manhattan and Clifton, NJ. He is now accepting most major medical insurances, including Medicare.
Shane J. Volney
Harvard Medical School
NY & NJ PAIN SPECIALIST
Dr. Volney is double board certified in Anesthesiology and Pain Medicine by the American Board of Anesthesiology. He is currently seeing patients at our Pain Treatment Center in Manhattan and Clifton, New Jersey. Most pain treatments are covered by all major medical insurances and Medicare.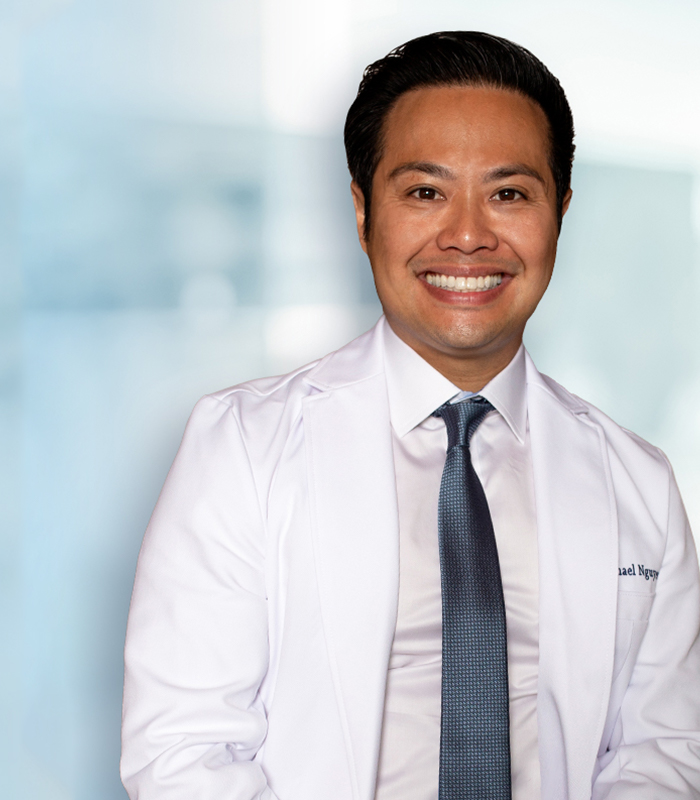 Michael Nguyen
Harvard Medical School
NY & NJ Pain Specialist
Dr. Michael Nguyen is world renowned in Pain Medicine. Dr. Nguyen completed his residency and advanced Pain fellowship training at Harvard Medical School. During his tenure at Harvard, Dr. Nguyen was awarded the "Mentor of the Year" and also "Teacher of the Year" award.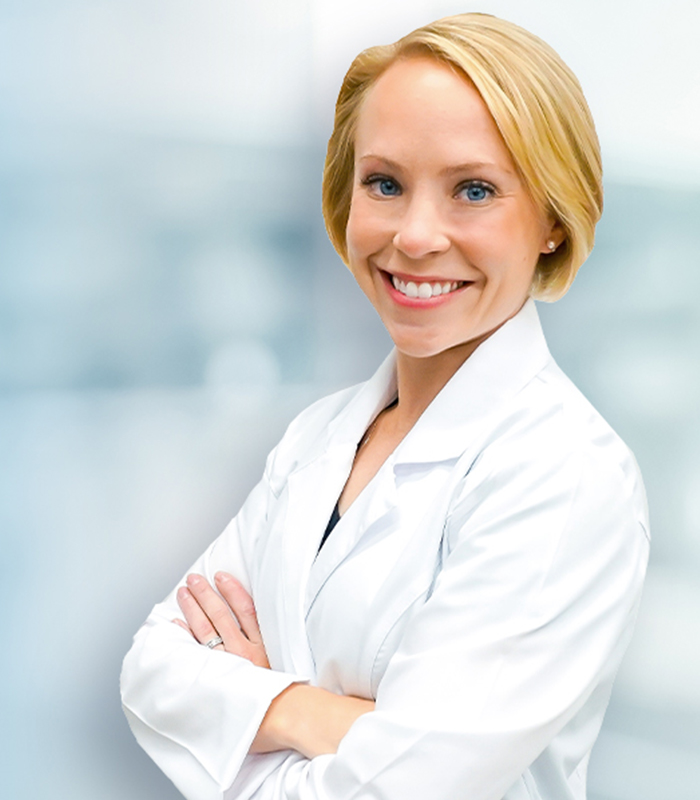 Dr. Laura Lombardi
Harvard Medical School
NJ PAIN SPECIALIST
Dr. Lombardi specializes in the treatment of back, neck, and joint pain. By using a range of minimally invasive modalities as well as advanced procedures, she helps patients achieve a pain free life without the need for surgery. Dr. Lombardi will be offering her pain treatment services in Clifton, New Jersey.
Find Effective Pain Therapy in West Orange at Pain Treatment Specialists
ultima modifica:
2021-11-29T11:19:39-05:00
da