What Are Stem Cells For Knees? | The Pain Treatment Specialists
Stem Cells For Knees – How Does It Work?
Regenerative medicine is an area of pain treatment that uses the latest cutting-edge technology in conjunction with the body's own ability to heal. Regenerative medicine avoids using risky and unnecessary knee replacement surgery or narcotics. Surgery can be very risky and can lead to other health problems. Lengthy recovery periods, secondary infections and over-reliance on narcotics are just some of the many different risks that can arise as a result of knee surgery.
Rather than relying on risky and potentially unnecessary surgeries, many pain doctors are now advocating the use of minimally invasive treatments in the field of regenerative medicine. One of the most popular treatments relies on the latest stem cell research which promotes the growth of healthy new cells in the knee joint. Stem cell clinics have been running clinical trials to treat a variety of functional pain issues and diseases. Stem cells are useful because they are capable of developing into a specialized cell in the body. They can be used to replace cells and tissue that have been damaged or reduced due to diseases, like osteoarthritis. Stem cell treatment can successfully create new, healthy tissue and knee cartilage.
Stem cell therapy for knees is becoming more common due to its high success rate and ability to prevent risky and unnecessary knee surgeries. During this procedure, a board certified Harvard doctor extracts stem cells from your body and runs the sample through a centrifuge. The centrifuge concentrates the stem cell components and the pain doctor injects the concentrated stem cells into your knee joint. Stem cell injections are a popular and effective way to create healthy tissue and knee cartilage by using the body's own healing properties in conjunction with cutting-edge medical technology. If you're interested in exploring exciting and innovative treatments, be sure to check with insurance companies to ensure you're covered.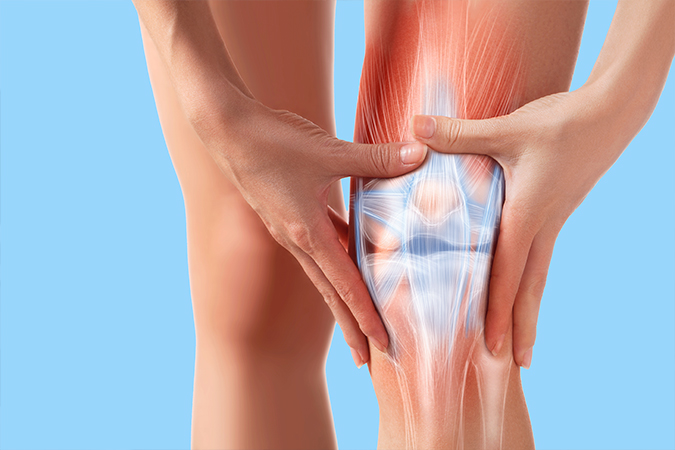 What Are The Best Knee Treatments?
 Stem cells for knees is just one of the many minimally invasive treatment choices available at The Pain Treatment Specialists. As well as stem cells for knees, there are an array of minimally invasive treatments that can provide effective pain relief. Let's take a look at some of the most effective conservative knee treatments provided by Harvard pain doctors:-
Steroid injections – steroid injections contain a corticosteroid and local anesthetic to reduce inflammation in the knee joint. They are the first line of treatment provided by Harvard pain doctors and are highly successful. Steroid injections can assist in reducing pain, stiffness and swelling in the knee joint. Some patients experience 2-3 steroid injections to feel the full benefit.
Hyaluronic acid injections – hyaluronic acid is a natural component in the body. It is found in the synovial fluid which is responsible for ensuring joints are well lubricated. Some health conditions like osteoarthritis means that patients no longer have enough fluid in their joints. This can cause inflammation and pain in the knee joint. Hyaluronic acid injections allow the knee to receive a small volume of lubricating fluid which helps the joint to move more smoothly.
Radiofrequency ablation – rfa treatment is an exciting and innovative area of pain medicine. Rfa treatment uses alternating heat technology to deliver a small current of RF energy to the genicular nerves in the knee. The increase of temperature in the genicular nerves deactivates them. This means the genicular nerves are unable to send pain information to the brain. Rfa treatment is an excellent way to experience long-term pain relief in a way that avoids unnecessary knee surgeries.
Genicular nerve block – a genicular nerve block (also known as a G block) is another exciting area of pain medicine. It describes when a pain doctor injects local anesthetic near the genicular nerves in the knee joint. This stops the genicular nerves from sending pain signals to the brain, enabling highly effective pain relief.
Physical therapy – a top pain doctor can recommend the best physical therapist to work with you alongside your minimally invasive procedure. A physical therapist can provide you with gentle exercises that help you to increase the strength, flexibility and mobility of the knee joint. Physical therapy can be very effective when used in conjunction with a conservative knee treatment option. 
Why Am I In Pain?
There are numerous reasons that you may be experiencing pain. It could be due to a recent injury/ illness, or a result of an underlying health condition. It's impossible to know exactly what's causing your pain and how best to treat it without seeking medical advice from a board certified Harvard pain doctor.
If you're struggling with a pain issue, it's important to find out exactly what's causing your pain and the best treatment options available. That's why it's highly recommended to book an appointment with a top-rated pain management doctor.
When you visit a pain doctor, you will be greeted by friendly and experienced staff. Your pain doctor will spend time with you so that they can understand your pain complaint. They will take a verbal medical history and may order blood tests and scans to gain a picture of the overall problem. Once this information has been collected, your pain doctor will create a customized care plan that suits your lifestyle and timescale. This treatment plan consists of a recommendation for a minimally invasive procedure in addition to R.I.C.E. (rest, ice, compression, elevation). A highly experienced pain doctor can also point you in the direction of the best physical therapist to work with you.
Here are some of the main reasons you should consider booking an appointment at The Pain Treatment Specialists:-
Board Certification
All of the top Harvard pain doctors have achieved board certification. This demonstrates that they have passed rigorous medical examinations and have achieved the highest possible levels of medical training.
Harvard Doctors
These doctors are graduates from the top medical schools in the world. At The Pain Treatment Specialists, doctors who have achieved academic and medical expertise via prestigious training and fellowships are accepted onto the team. They are extremely committed to advancing the latest techniques in pain medicine and regularly contribute to scientific articles, textbooks and conferences.
Conservative Treatments
You won't have to worry about risky or invasive surgeries. Conservative treatments like stem cells for knees and radiofrequency treatment are just a few of the many minimally invasive treatments available. Minimizing risk and maximizing health is at the heart of these Harvard pain doctors. They are passionate about spending time with their patients to provide a custom care plan.
Center of Excellence
The state of the art pain clinics are located across the country. These spacious and modern clinics house a top team of Harvard doctors who provide exceptional patient care. Our friendly and welcoming team value creating important professional relationships to ensure you are comfortable throughout your treatment process. Many international and celebrity athletes travel to these clinics to receive world-class pain care.
Book a Consultation
Scheduling a consultation with one of our pain treatment specialists is one of the best ways to determine the proper solution for pain relief.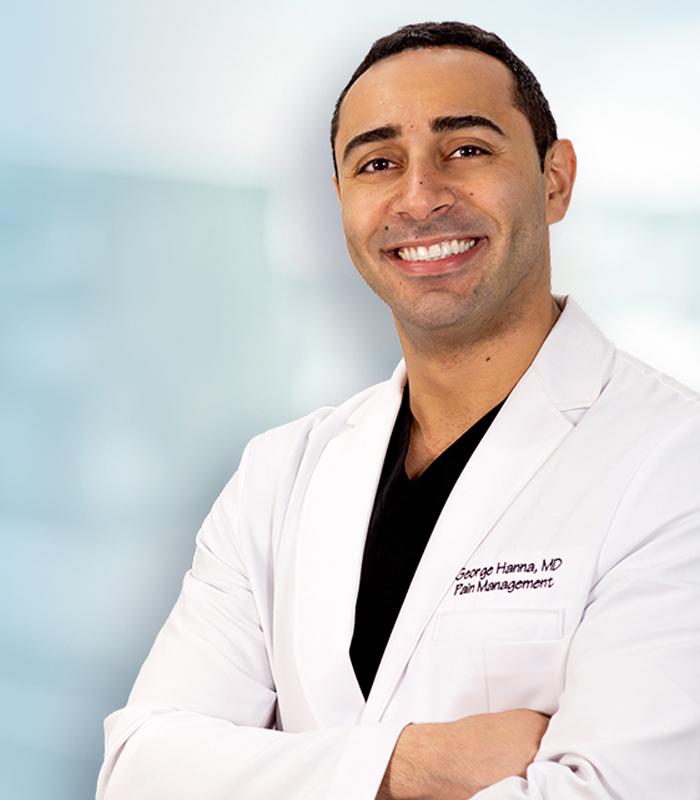 George Hanna
Harvard Medical School
Director of Pain Management
Dr. George Hanna is a nationally recognized pain management specialist and Double Board Certified in anesthesiology and pain management medicine. Dr. Hanna is currently available at Pain Treatment Specialists in Manhattan and Clifton, NJ. He is now accepting most major medical insurances, including Medicare.
Shane J. Volney
Harvard Medical School
NY & NJ PAIN SPECIALIST
Dr. Volney is double board certified in Anesthesiology and Pain Medicine by the American Board of Anesthesiology. He is currently seeing patients at our Pain Treatment Center in Manhattan and Clifton, New Jersey. Most pain treatments are covered by all major medical insurances and Medicare.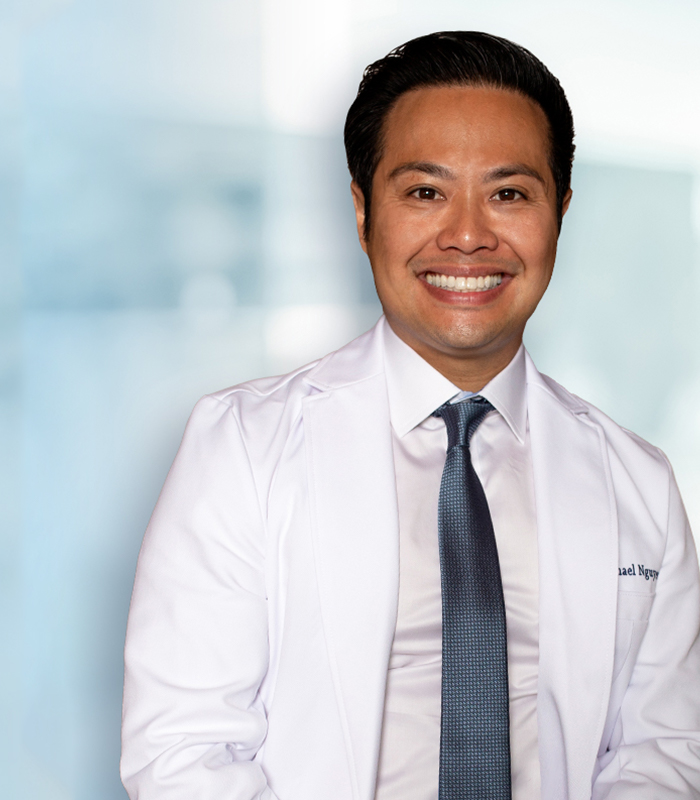 Michael Nguyen
Harvard Medical School
NY & NJ Pain Specialist
Dr. Michael Nguyen is world renowned in Pain Medicine. Dr. Nguyen completed his residency and advanced Pain fellowship training at Harvard Medical School. During his tenure at Harvard, Dr. Nguyen was awarded the "Mentor of the Year" and also "Teacher of the Year" award.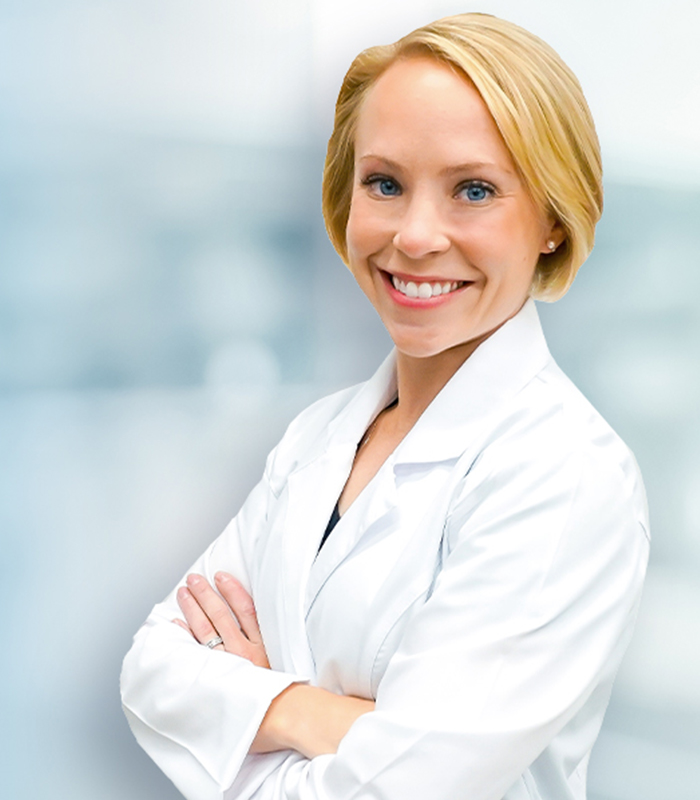 Dr. Laura Lombardi
Harvard Medical School
NJ PAIN SPECIALIST
Dr. Lombardi specializes in the treatment of back, neck, and joint pain. By using a range of minimally invasive modalities as well as advanced procedures, she helps patients achieve a pain free life without the need for surgery. Dr. Lombardi will be offering her pain treatment services in Clifton, New Jersey.
What Are Stem Cells For Knees? | The Pain Treatment Specialists
ultima modifica:
2020-05-17T11:14:05-04:00
da