Surgeon vs. Back Pain Specialist in NYC: How to Choose
​
The Difference Between Back Surgeons & Back Pain Specialists
Many types of doctors treat back pain. Orthopedists, physiatrists, chiropractors, surgeons, pain specialists, and even primary care doctors can prescribe a variety of things like pain killers for your back. But when back pain is chronic, severe, or caused by underlying conditions, you'll need to see a pain specialist or a surgeon for resolution. Here's how to decide which one is right for you.
●Qualifications of a Back Pain Specialist in NYC
Certified pain specialists hold a 4-year bachelor's degree in a pre-medical subject, in addition to a 4-year medical degree, followed typically by a 4-year residency in-hospital in specialized fields like pain medicine and anesthesiology. Select pain doctors, like the spine specialists at Pain Treatment Specialists in NYC, hold multiple board certifications in additional fields, as well as supplemental fellowships in managing pain.
Pain specialists have unique training in managing pain, often through interventional techniques. In other words, they are experts at finding the source of the pain and using innovative techniques to relieve and prevent it without invasive procedures like surgery.
They avoid risky treatments like narcotic pain medicines and complicated surgeries for pain that is better solved with non-invasive solutions. This is a growing field of medicine, replacing many outdated, unnecessary surgeries. Many of a back pain specialist's methods are performed outpatient, relieving pain within minutes. These back doctors take a comprehensive approach to back pain that involves your total health and well-being.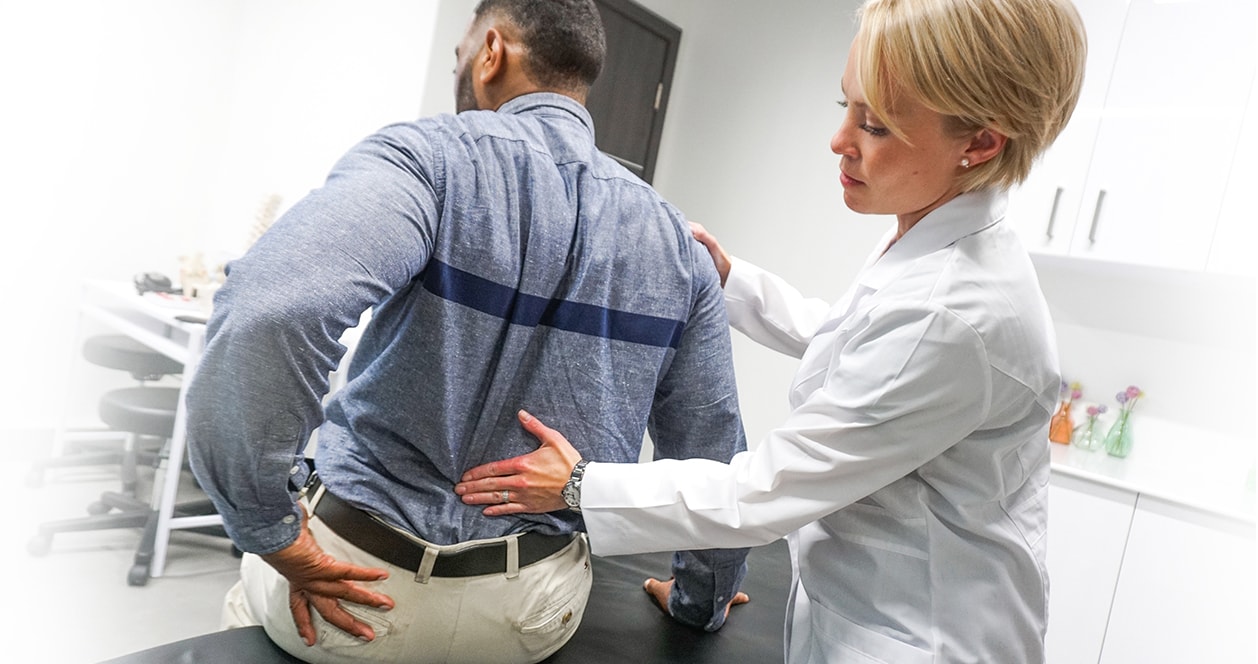 ● Qualifications of a Back Surgeon in NYC
Back surgeons are often orthopedic surgeons or neurosurgeons with additional training (a spine fellowship) in spine surgery. Typically, a surgeon completes a 4-year undergraduate degree, a 4-year medical degree, and a 4-year surgical residency in a hospital.
Surgeons don't usually perform the less-invasive procedures that pain specialists are trained in. Back surgery was once the second line of attack for chronic back pain when pain medicines and first-line procedures weren't effective. Today, back surgery should be considered a last resort, since medical advances have ushered in a host of safer and gentler procedures. Some conditions will still require back surgery, but those are decreasing in number.
To determine if you need an orthopedic spine surgeon or a neurosurgeon for back pain, start by seeing a back pain specialist. There's a good chance you don't need a spine surgeon at all.
How to Know if You Need Back Surgery
Before you search for a "spine specialist near me" or a "spine surgeon near me," determine their area of expertise. If you hope to make surgery a last resort, visit a board certified pain specialist first. Don't just choose a "back doctor," choose one who studied pain management specifically. If surgery is required, they can refer you to a reputable surgeon, but a growing number of pain conditions no longer require surgery. If you start with a surgeon, you are far more likely to wind up in surgery.
Many patients can now achieve pain relief through gentler procedures. Conditions like Osteoarthritis, Lumbar Herniated Discs, Degenerative Disc Disease, Facet Joint Dysfunction, Sacroiliac Joint Dysfunction, Spinal Stenosis, Spondylolisthesis, and Scoliosis respond well to interventional pain medicine without the need for surgery. The best way to know if your back pain requires surgical intervention is to meet with the team at Pain Treatment Specialists.
Seek Advice from the Best Back Pain Doctor in NYC
The pain doctors at Pain Treatment Specialists have access to cutting-edge, non-invasive procedures that other doctors aren't trained to use. Our physicians are Harvard-trained, with secondary and tertiary certifications and extensive fellowships from additional Ivy League universities. Patients come from around the world to receive our innovative treatments. Our doctors train other doctors, contribute to medical textbooks, and give frequent speeches and presentations on interventional pain management.
Each of our doctors not only graduated from prestigious universities, but they were also leaders in their class, holding distinctions like chairman, director, mentor of the year, and teacher of the year. Just as they were first in class throughout their training, they are now first in class as practicing physicians.
Pain Treatment Specialists is deemed a "Center of Excellence" for extraordinary and innovative care. Our interventional pain treatment modalities are replacing dangerous, costly, invasive procedures once required to treat pain. They are more affordable, more efficient, and more effective. They eliminate downtime, scar tissue, and complications like infection post-surgery. They also remove the risk of addiction that comes with some chronic back pain medicines.
To see if our non-invasive pain care plans are right for you, read about some of our most successful treatments below, or call our office to learn more.
The #1 Pain Doctor in Manhattan & #1 Back Pain Doctor in NJ
Pain Treatment Specialists is the #1 pain specialist in NYC, as well as the #1 pain specialist in NJ. Our expert team of spine specialists offers quick solutions for back and neck pain with long-lasting effects and minimal discomfort. Take a look at some of the ways we administer patient care that eliminates the need for surgery.
Some of our Non-Invasive Solutions for Back Pain: 
Lumbar Radiofrequency Ablation
Sacroiliac Joint Injection
Lumbar Facet Injection
Lumbar Epidural
Cervical Epidural Steroid Injection
Cervical Facet Block
Trigger Point Injection
Our treatment plans are always customized to your unique condition. Whether you have a pinched nerve, muscle strain, arthritis, or herniated discs, our team diagnoses and treats each patient as a unique individual. We take a complete medical history for a full scope of your health. We used diagnostic imaging as needed to pinpoint the source of your pain. And in many chronic back pain conditions, we eliminate pain within minutes. Don't rush to a surgical spine institute or spine orthopedic surgeon. Pain Treatment Specialists has state-of-the-art technology that prevents unnecessary surgery.
To learn more about the latest treatments, visit one of our award winning pain clinics in New York or New Jersey. For NYC residents, stop into Pain Treatment Specialists in Manhattan near Grand Central Station. We'll alleviate your back pain without the additional pain of surgery. Learn more about our award-winning doctors on our website, and book an appointment confidently with the best pain physicians in NYC.
Book a Consultation
Scheduling a consultation with one of our pain treatment specialists is one of the best ways to determine the proper solution for pain relief.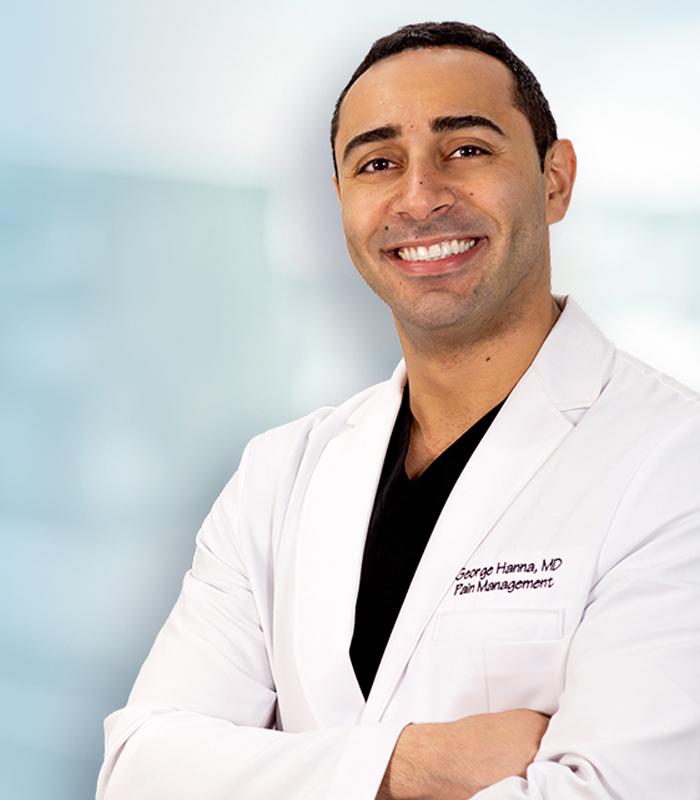 George Hanna
Harvard Medical School
Director of Pain Management
Dr. George Hanna is a nationally recognized pain management specialist and Double Board Certified in anesthesiology and pain management medicine. Dr. Hanna is currently available at Pain Treatment Specialists in Manhattan and Clifton, NJ. He is now accepting most major medical insurances, including Medicare.
Shane J. Volney
Harvard Medical School
NY & NJ PAIN SPECIALIST
Dr. Volney is double board certified in Anesthesiology and Pain Medicine by the American Board of Anesthesiology. He is currently seeing patients at our Pain Treatment Center in Manhattan and Clifton, New Jersey. Most pain treatments are covered by all major medical insurances and Medicare.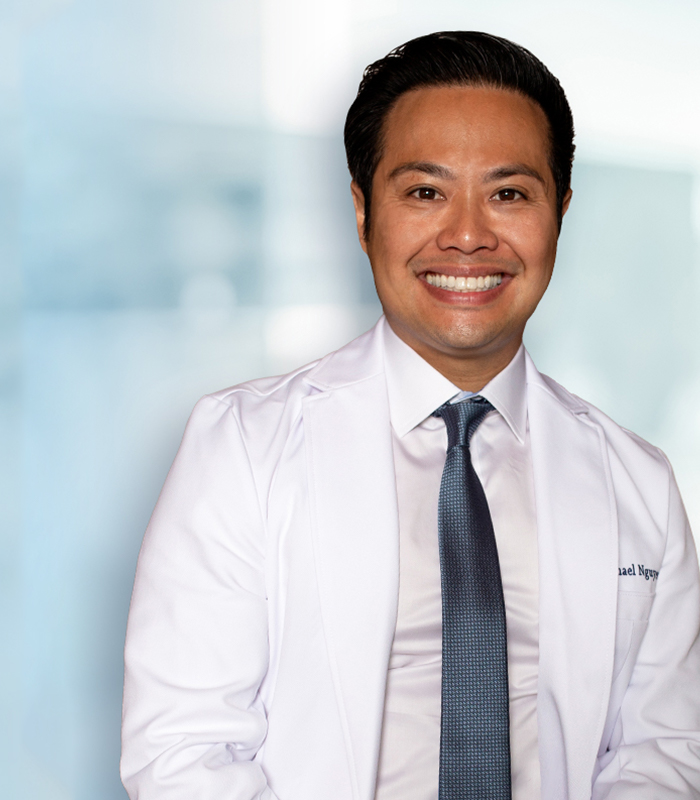 Michael Nguyen
Harvard Medical School
NY & NJ Pain Specialist
Dr. Michael Nguyen is world renowned in Pain Medicine. Dr. Nguyen completed his residency and advanced Pain fellowship training at Harvard Medical School. During his tenure at Harvard, Dr. Nguyen was awarded the "Mentor of the Year" and also "Teacher of the Year" award.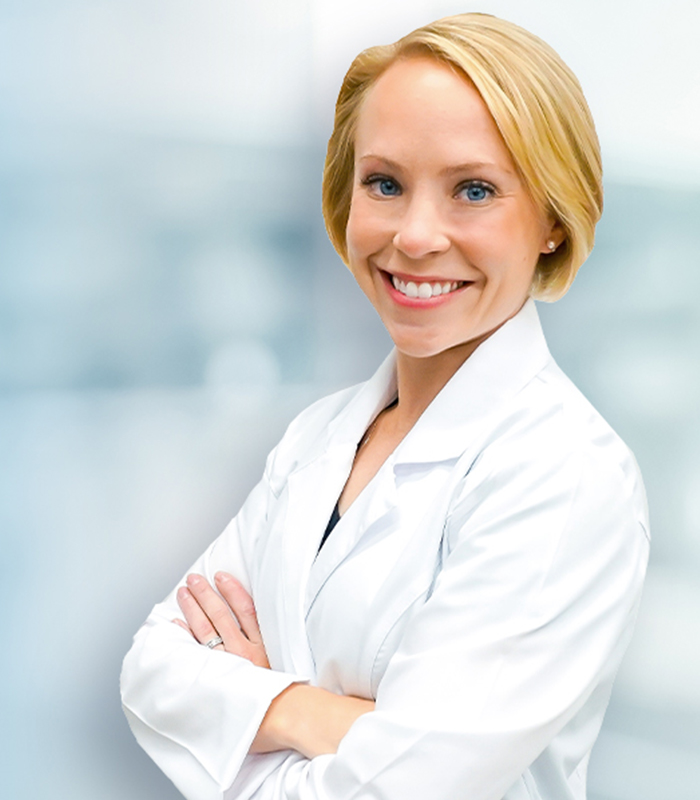 Dr. Laura Lombardi
Harvard Medical School
NJ PAIN SPECIALIST
Dr. Lombardi specializes in the treatment of back, neck, and joint pain. By using a range of minimally invasive modalities as well as advanced procedures, she helps patients achieve a pain free life without the need for surgery. Dr. Lombardi will be offering her pain treatment services in Clifton, New Jersey.
Surgeon vs. Back Pain Specialist in NYC: How to Choose
ultima modifica:
2020-06-02T01:32:37-04:00
da