Who's the Best Back Specialist Clifton NJ? | A Harvard Doctor Answers
Where Can I Find The Best Back Specialist Clifton? | The Pain Treatment Specialists
Back pain is a common issue affecting up to one half of all working Americans. Booking an appointment with a back specialist Clifton will enable you to get to the root cause of your back pain symptoms. It could be that you struggle with back pain as a result of an injury, or due to sitting for long periods of time. Underlying health conditions like osteoarthritis can also cause back issues.
It's important to seek medical advice from a board certified back specialist clifton NJ. Back pain can get worse over time if it is not treated. You need to know what is causing your back pain so that it can be treated in the best way possible. It is particularly important you seek medical attention if your back pain is accompanied by fever, unexplained weight loss and/ or changes in your bladder or bowel movements.
Nowadays, orthopedic and spine surgeons can be too quick to suggest back surgery and narcotics to diagnose and treat back issues. However, relying on opinions from back surgeons is not always the best treatment route. This is because back surgery can be incredibly risky. The number one disadvantage of back surgery is the potential of permanent or semi-permanent nerve damage. On top of this risk, there can be issues with anesthesia, blood clots, wound infections and long recovery periods.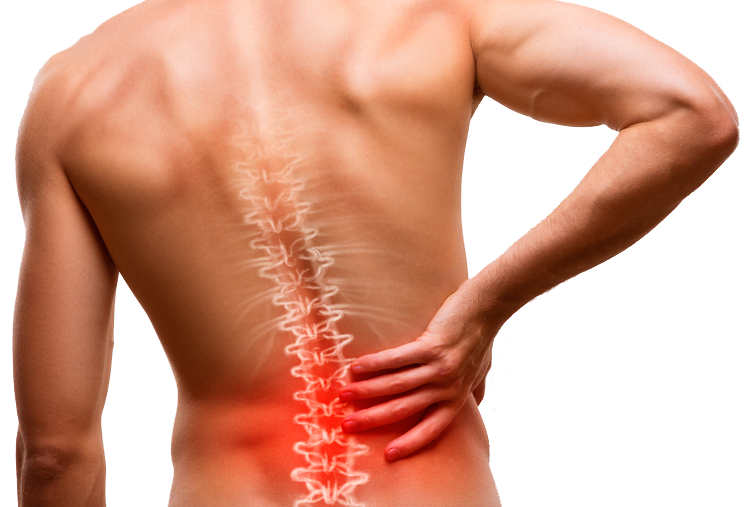 In many cases, back surgery is not even necessary! That's why it's highly recommended you seek medical advice from a board certified Harvard back doctor at
The Pain Treatment Specialists Clifton New Jersey
.
This top-rated Harvard spine center is passionate about creating custom care plans using minimally invasive spine treatment options. These top-rated treatments combine the latest advancements in pain management with a holistic approach to healthcare. This state of the art spine clinic New Jersey houses a team of world-renowned spine doctors who have achieved board certification and are leaders in pain medicine. Best of all, you won't have to worry about risky surgeries or the use of narcotics. The healthiest and most successful spine care involves a recommendation for a minimally invasive procedure in conjunction with physical therapy
If you're experiencing back problems and want to explore the latest conservative treatments in Clifton NJ, consider booking an appointment with a Harvard doctor on (973) 320-7282.
What Are The Best Back Treatments?
Now that we've looked at why it's important to visit this top-rated spine center in Clifton New Jersey, let's explore the best conservative back treatments available. It doesn't matter what previous back treatments you've had or why you may have back pain. This state of the art Harvard clinic will help you get back to full health in the safest and healthiest way possible.
Lumbar Epidural Steroid Injection (ESI)
An epidural steroid injection is a popular and highly effective treatment option. It is a fast, safe and simple procedure that provides instant pain relief.
During this procedure, a pain doctor injects a local anesthetic and corticosteroid medicine directly into the lumbar region. The corticosteroid medicine will reduce inflammation and pain. The local anesthetic is highly effective in numbing the irritated nerves. Your nerves may be aggravated due to conditions like spinal stenosis or a herniated disc.
ESI is a popular and safe treatment option enjoyed by many individuals struggling with back pain. Some individuals receive 2-3 steroid injections for full effect.
Lumbar Facet Injection
Lumbar facet joint injections are a great way to receive both a diagnosis and back pain treatment. They are particularly recommended for those who are suffering from osteoarthritis or mechanical low back pain.
A top back specialist clifton nj will use facet joint injections to diagnose potential back issues. They can also use this as a way to treat back pain without surgery. During this procedure, a pain doctor injects local anesthetic near the nerves in one of more of the facet joints located in the back. Facet joints are small joints which are located on either side of the vertebra of the spine.
Facet joints are an excellent method of spine care because they numb aggravated nerves and help individuals to avoid risky back surgeries.
Lumbar Radiofrequency Ablation
Lumbar rfa is one of the most popular ways to treat long-term back pain without surgery or steroid medicine. It is an exciting area of pain technology that relies on thermal energy to deactivate nerves.
During lumbar rfa, a back specialist clifton will place an electrode near your area of pain. They will then send radiofrequency energy from a small generator to the electrode on your skin. The radiofrequency energy will heat-up the nerves that are causing you pain. This means the nerves are deactivated and are unable to send pain signals from the lumbar to the brain.
Lumbar rfa is a safe and highly effective means to treat low back pain. It is an excellent treatment option provided by the top back specialist in Clifton New Jersey.
Physical Therapy
Physical therapy is highly recommended when used in conjunction with your treatment plan. A top-rated Harvard back specialist Clifton New Jersey advocates receiving physical therapy to increase the mobility, flexibility and strength of the back muscles. A physical therapist will provide you with gentle exercises for you to complete at home. They can also provide advice regarding the best way forward with your recovery. 
Why Is My Back Sore?
There are many reasons you might have a sore back. That's why it's highly recommended to book an appointment with a top-rated Harvard back doctor at The Pain Treatment Specialists Clifton New Jersey.
It's vital you understand what is causing your back pain so that you know the best way to treat it. Visiting a board certified Harvard doctor will enable you to receive a diagnosis and subsequent treatment plan that is unique to your needs.
Let's look at some of the most common causes of back pain:
Herniated disc – disc herniation describes when the soft tissue that is between each bone in your spine is pushed out. This aggravates surrounding nerves and tissues. It can be an incredibly painful condition but is easily treatable without risky surgeries or narcotics.
Spinal stenosis – this is a condition that describes when the spaces in the spine begin to narrow. The narrowing of the spaces in the spine can cause excessive pressure to be put onto spinal nerves. This creates pain, weakness and tingling in the arms and/ or legs.
Strain – strains are common and can be caused by twisting or repeatedly lifting heavy objects. It can lead to strained muscles as well as spasms.
Osteoarthritis – this is a mechanical form of arthritis, meaning that it is caused by wear and tear over time. The more a joint is moved and used across a lifetime, the more the moist and lubricated cartilage breaks down This means the joints are no longer covered in a soft and slippery surface. As a result, the joints can develop friction due to a lack of lubrication on the cartilage surface. This can also contribute to the formation of bony spurs on the joint. Swelling, inflammation and joint pain are common symptoms of osteoarthritis.
These are just a few of the many different causes of back pain. That's why it's vital you receive medical attention from a board certified Harvard pain doctor in Clifton NJ. At this state of the art spine clinic, you'll receive world-class patient care provided by Harvard back specialists clifton. Best of all, you won't have to worry about risky surgeries or narcotics!
If you want to explore safe, healthy and highly effective back treatments, consider booking an appointment at The Pain Treatment Specialists Clifton. This state of the art pain clinic Clifton NJ is located on Route 46 E. It has plenty of parking and is just past the Ford dealership.
Book a Consultation
Scheduling a consultation with one of our pain treatment specialists is one of the best ways to determine the proper solution for pain relief.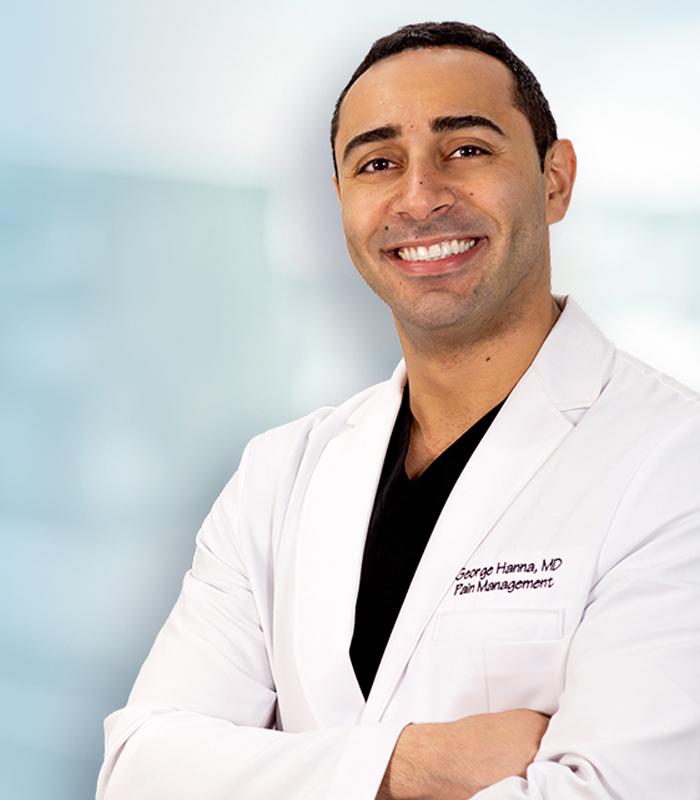 George Hanna
Harvard Medical School
Director of Pain Management
Dr. George Hanna is a nationally recognized pain management specialist and Double Board Certified in anesthesiology and pain management medicine. Dr. Hanna is currently available at Pain Treatment Specialists in Manhattan and Clifton, NJ. He is now accepting most major medical insurances, including Medicare.
Shane J. Volney
Harvard Medical School
NY & NJ PAIN SPECIALIST
Dr. Volney is double board certified in Anesthesiology and Pain Medicine by the American Board of Anesthesiology. He is currently seeing patients at our Pain Treatment Center in Manhattan and Clifton, New Jersey. Most pain treatments are covered by all major medical insurances and Medicare.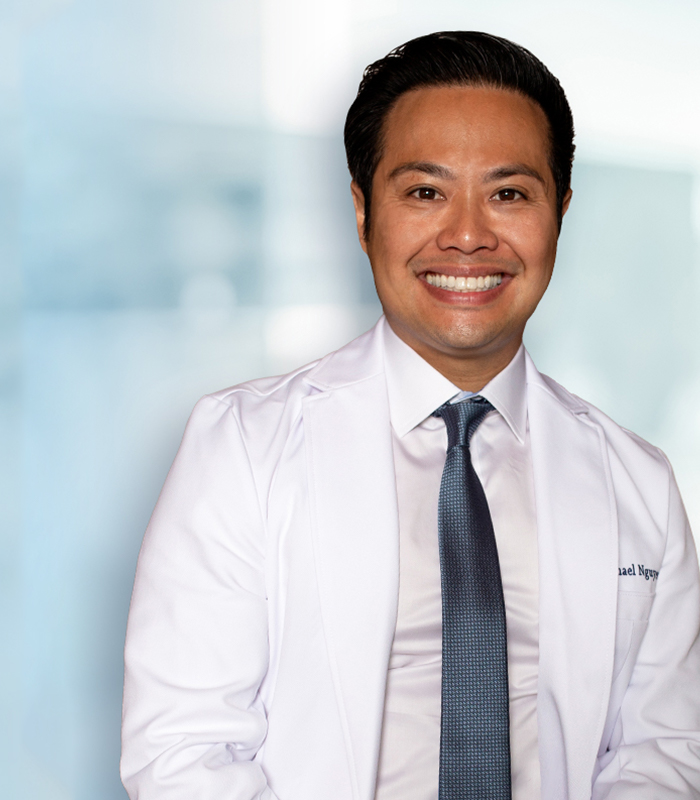 Michael Nguyen
Harvard Medical School
NY & NJ Pain Specialist
Dr. Michael Nguyen is world renowned in Pain Medicine. Dr. Nguyen completed his residency and advanced Pain fellowship training at Harvard Medical School. During his tenure at Harvard, Dr. Nguyen was awarded the "Mentor of the Year" and also "Teacher of the Year" award.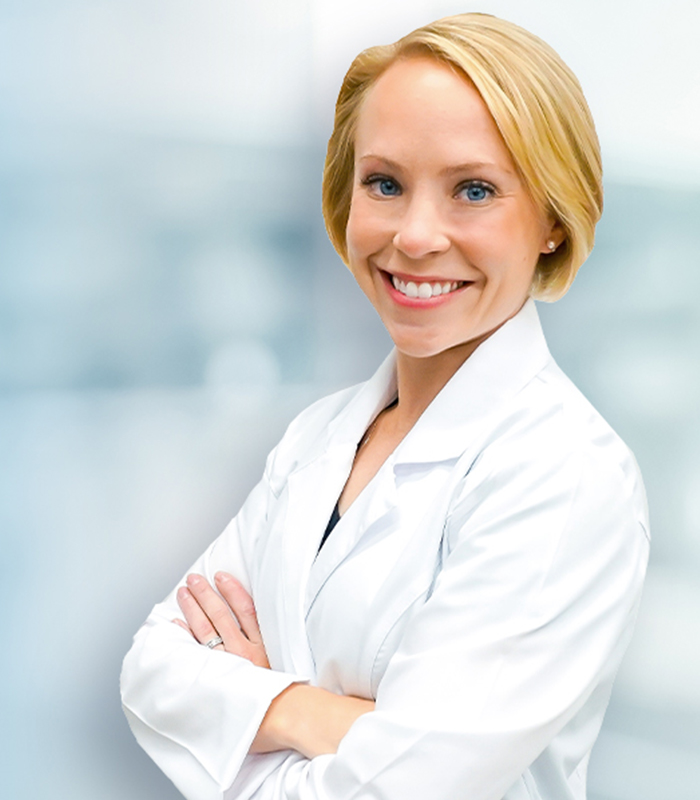 Dr. Laura Lombardi
Harvard Medical School
NJ PAIN SPECIALIST
Dr. Lombardi specializes in the treatment of back, neck, and joint pain. By using a range of minimally invasive modalities as well as advanced procedures, she helps patients achieve a pain free life without the need for surgery. Dr. Lombardi will be offering her pain treatment services in Clifton, New Jersey.
Who's the Best Back Specialist Clifton NJ? | A Harvard Doctor Answers
ultima modifica:
2020-07-17T03:18:37-04:00
da