8 Reasons to Use Non-Surgical Knee Treatment in Hackensack
Considering Joint Replacement? 8 Reasons to Think Twice
Did your doctor recommend a partial or total knee joint replacement for pain? Consult the pain experts at Pain Treatment Specialists first. Our team of interventional, Ivy League doctors has better options that are more effective at treating pain. Surgery is not only a costly endeavor, it's also unnecessary in many cases. Here are 8 reasons to avoid surgical treatments and try non-invasive knee treatment in Hackensack instead.
1) Surgical Treatments Are Costly
Surgery packs a big punch from a cost perspective. There are bills from the orthopedic surgeon, the anesthesiologist, the doctor who referred you, the lab that analyzes tests and biopsies, and more. In addition, you'll be stuck paying for pain medication to tolerate post-surgical pain, as well as rehabilitative therapy and assistive devices like wheelchairs, scooters, or crutches. To add insult to injury, you might also lose money while you take time off from work and slowly regain your pre-surgical work abilities.
2) Knee Replacement Surgery Will Inevitably Fail
As if one surgery weren't costly enough, knee replacement requires repair. The average knee replacement lasts 15 years, so most patients require 2-3 surgeries to maintain mobility. Some knee replacements fail much earlier, even right after surgery. Parts can become loose, the knee can destabilize, and other complications like infection can prevent your body from accepting the implant.
3) Surgical Knee Treatment is Stressful
If you're dealing with severe or chronic knee joint pain, you are already stressed out. Both your mind and body endure stress when you cope with painful or limited mobility. Surgery only compounds the stress, requiring time away from your job or family, frightening, invasive procedures, and additional pain. Surgery comes with certain unknowns. How will you tolerate it? How quickly will you recover? What risks are involved? And will it even work? Many patients have to enlist caretakers for their young children and themselves as they recover, which is both an emotional and financial burden.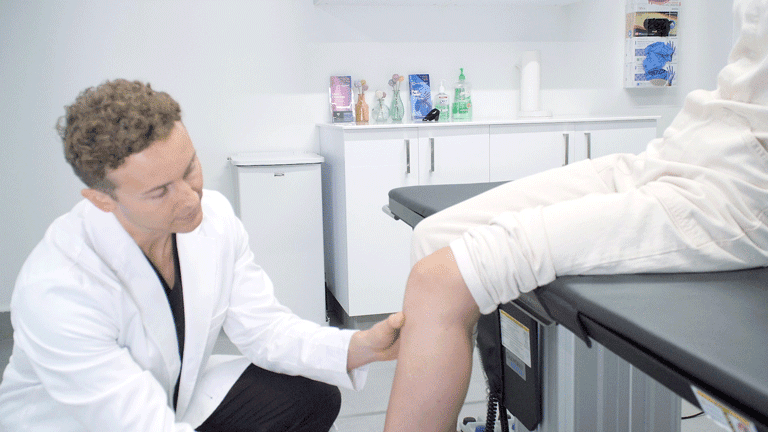 4) Knee Surgery Doesn't Always Relieve Pain
Many patients find that knee joint replacement fails to relieve their joint pain. In fact, patients are often stuck with worsened pain for months after surgery. There are multiple reasons why this can occur. First, many types of knee joint pain aren't meant to be treated surgically. For example, Bursitis often requires fluid removal, a steroid injection, or an antibiotic, not surgery. But some doctors are quick to recommend surgery, particularly an orthopedic surgeon, who is only trained in that modality. Second, invasive surgery irritates the soft tissue around the knee and can damage any of the knee's delicate components like nerves, ligaments, tendons, cartilage, and muscle. Don't expect to be pain-free following surgery. It might be months before you know if it worked.
5) Knee Surgery Is Risky
Any surgery carries risks of complications, or even death. In the case of knee surgery, patients risk immobility, infection, sepsis, implant failure, heightened pain, destabilized knee joints, blood clots, bleeding, nerve damage, blood vessel damage, breathing problems, and anesthetic complications. For some patients, the benefits outweigh the risks, as it is their only option. But for most patients, minimally invasive solutions offer safer pain relief. Talk to the experts at Pain Treatment Specialists before booking an orthopedic surgeon or visiting a center for joint replacement.
6) Minimally Invasive Treatments Are More Effective
Minimally invasive knee treatment in Hackensack is not only safer than surgery, it's also more effective. Studies show that procedures like Corticosteroid Injections, Genicular Nerve Blocks, and Radiofrequency Ablation outperform surgery on several counts. They're not only gentler and less dangerous, but they also provide relief within minutes, at a fraction of the price. The majority of knee joint pain issues can be treated with outpatient procedures, particularly when you address the pain promptly. Don't hesitate to schedule an appointment, since the outcome is best when you treat pain early.
7) Relieving Pain Shouldn't Be Painful
Surgery hurts. There's no way around it. From healing wounds, to atrophied muscles, to manipulated skeletal and muscular systems, it just doesn't feel very good. When you've already dealt with knee joint pain, you don't want to compound the pain. And you certainly don't want to depend on opioids to numb post-surgical pain. Instead, opt for painless, non-surgical procedures that relieve pain on the spot at Pain Treatment Specialists. Our doctors use topical numbing solutions and local anesthetics to prevent pain without systemic, addictive pain medicine. Since you remain awake during our procedures, you can tell us immediately if your pain is gone.
8) The Best Doctors Use Minimally Invasive Techniques
The doctors at Pain Treatment Specialists are all Harvard-trained leaders in their field of medicine. They're double and triple board certified in fields like pain management, pain medicine, palliative care, and anesthesiology. They're world-renowned for interventional pain relief, training doctors from all over the globe. Their elite training and substantial experience led them to forego knee surgery in favor of more effective techniques. They offer a variety of minimally invasive ways to relieve pain that align with your personal goals and preferences. Check out their award-winning options below.
Pain Treatment Specialists Near Hackensack is Non-Surgical
Our pain experts in Bergen County, New Jersey use an interventional approach that both prevents and outperforms surgery. Our procedures are unrivalled at relieving pain. Patients visit us from all over the world to relieve pain their orthopedic surgeon couldn't treat. We love providing the highest level of care to our neighbors in our Hackensack clinic near the Garden State Plaza.
From Corticosteroid Injections to Genicular Nerve Blocks, Radiofrequency Ablation, Platelet Rich Plasma Therapy, Arthrocentesis, and Viscosupplementation, we have the latest tools to relieve pain without surgery. Our treatments are all outpatient and don't require general anesthesia. Our procedures are covered by most insurance plans, and we determine your coverage upfront. Come see why knee treatment in Hackensack is better without surgery.
Book a Consultation
Scheduling a consultation with one of our pain treatment specialists is one of the best ways to determine the proper solution for pain relief.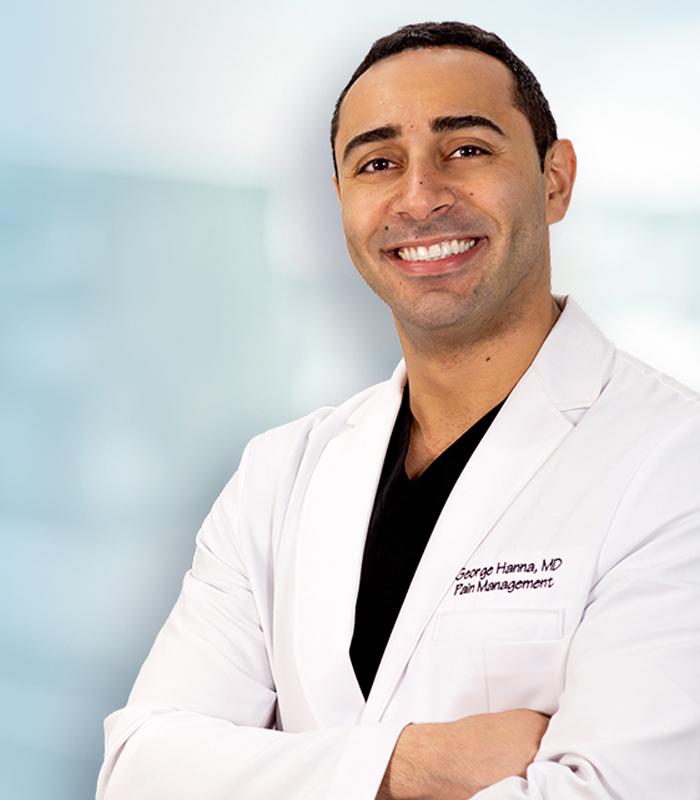 George Hanna
Harvard Medical School
Director of Pain Management
Dr. George Hanna is a nationally recognized pain management specialist and Double Board Certified in anesthesiology and pain management medicine. Dr. Hanna is currently available at Pain Treatment Specialists in Manhattan and Clifton, NJ. He is now accepting most major medical insurances, including Medicare.
Shane J. Volney
Harvard Medical School
NY & NJ PAIN SPECIALIST
Dr. Volney is double board certified in Anesthesiology and Pain Medicine by the American Board of Anesthesiology. He is currently seeing patients at our Pain Treatment Center in Manhattan and Clifton, New Jersey. Most pain treatments are covered by all major medical insurances and Medicare.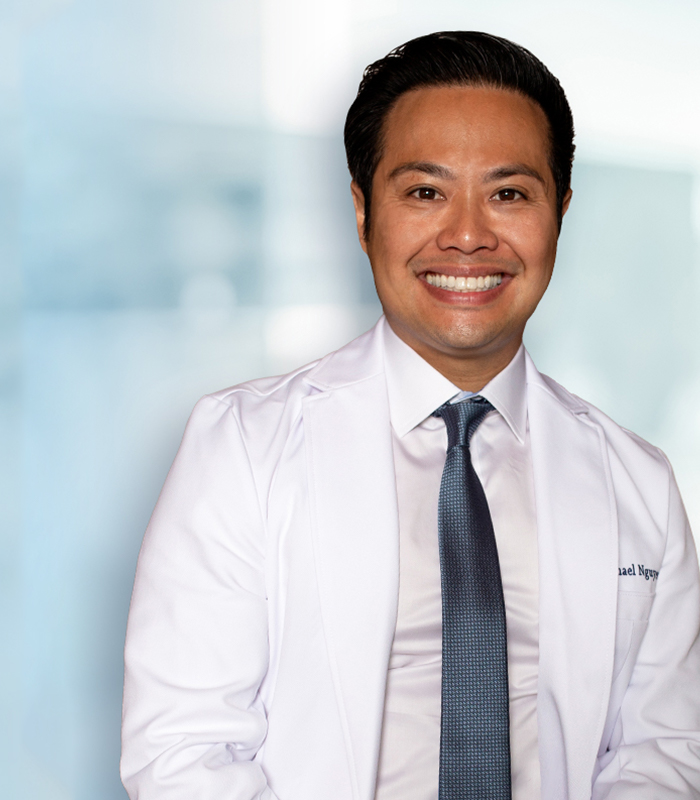 Michael Nguyen
Harvard Medical School
NY & NJ Pain Specialist
Dr. Michael Nguyen is world renowned in Pain Medicine. Dr. Nguyen completed his residency and advanced Pain fellowship training at Harvard Medical School. During his tenure at Harvard, Dr. Nguyen was awarded the "Mentor of the Year" and also "Teacher of the Year" award.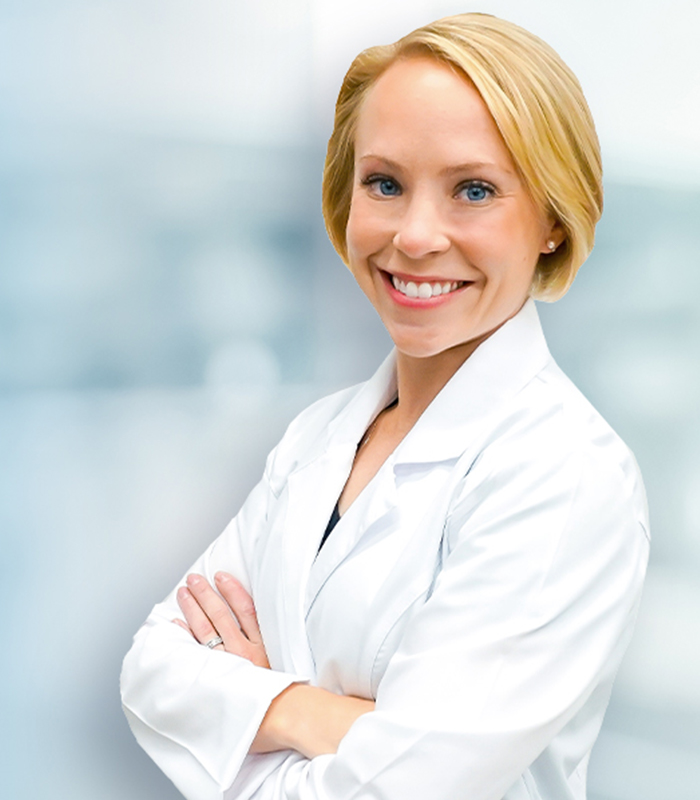 Dr. Laura Lombardi
Harvard Medical School
NJ PAIN SPECIALIST
Dr. Lombardi specializes in the treatment of back, neck, and joint pain. By using a range of minimally invasive modalities as well as advanced procedures, she helps patients achieve a pain free life without the need for surgery. Dr. Lombardi will be offering her pain treatment services in Clifton, New Jersey.
8 Reasons to Use Non-Surgical Knee Treatment in Hackensack
ultima modifica:
2021-01-06T13:18:26-05:00
da