A Top Pain Doc in Paramus Reveals How to Eliminate Chronic Pain
Did you know that Paramus is the shopping mall capital of the United States? Our fair city has more malls per capita than anywhere else in the nation. This makes it especially convenient when you need to complete back-to-school shopping with your kids, who have very diverse styles. Before you begin your marathon day, you take some over-the-counter pain relievers to help dull your chronic pain, hoping that you'll be able to make it through all the stores they'll want to visit. Unfortunately, your pain relief is short-lived, and by the second stop you've got to throw in the towel. Normally you'd love shopping until you drop, but your chronic pain has just caused you to simply drop.
When you get home, you start looking for a pain doctor in Paramus that can help with your chronic pain issues. The problems you're facing aren't getting better on their own, and it's time to find a pain doctor who can help you tackle your concerns. Thankfully, Pain Treatment Specialists are located right on Route 17 and offer the best care for your chronic pain, Their team of Harvard-trained pain specialists uses minimally invasive treatments for chronic pain at their cutting-edge pain clinic. You're looking forward to scheduling an appointment and finally feeling some relief from the chronic pain that plagues your everyday life.
Who is the Best Pain Doc in Paramus?
Not all medical centers treat chronic pain with the same methods. Orthopedic surgeons use surgery as their primary treatment method, which is often avoided with minimally invasive pain treatments. This is why Pain Treatment Specialists are the best choice for chronic pain care in Paramus. Their pain specialists utilize a wide variety of treatment plans that address chronic pain without surgery or addictive narcotics.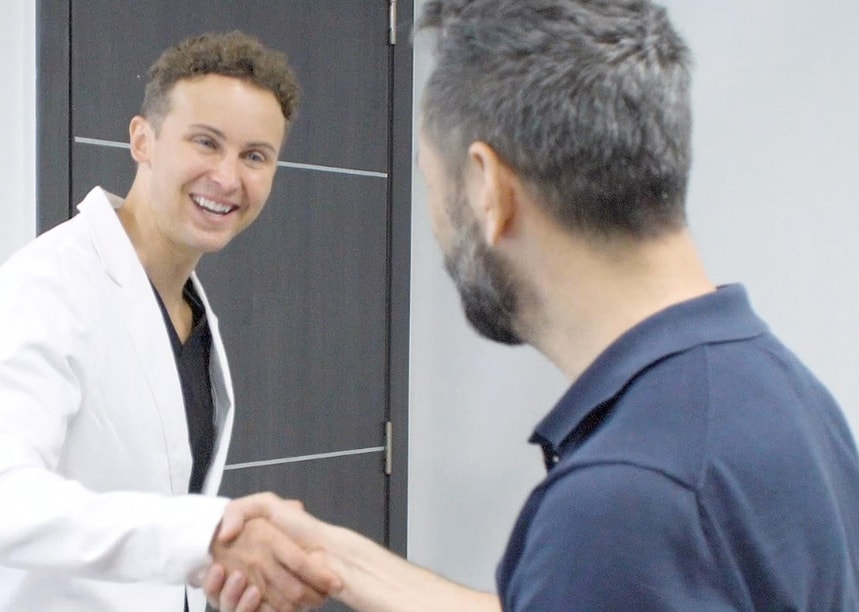 One of the top pain doctors in Paramus is Dr. Laura Lombardi, and she looks forward to treating patients at her Paramus pain center. Dr. Lombardi completed her interventional pain medicine fellowship at Harvard, and is also an author for medical textbooks covering pain management. Additionally, she is double board-certified in anesthesiology and pain medicine. Her specialty is fluoroscopic-guided pain treatments, which uses a special x-ray to precisely identify the exact location for pain medicine treatment. Her patient reviews describe her as "very patient", "takes her time", and "listens to concerns."
Dr. Lombardi is part of the outstanding staff at Paramus' Pain Treatment Specialists that offer world-class care for chronic pain. Schedule an appointment and find long-lasting solutions for your chronic pain condition.
What are the Most Effective Treatments for Chronic Pain?
Chronic pain is a painful, and often invisible, illness. From the outside you look fine, but your pain flare-ups create a silent battle within your joints. You don't have to suffer in silence! The pain doctors at Pain Treatment Specialists have a wide variety of minimally invasive pain treatments that produce life-changing results.
Physical therapy is often used along with pain medicine treatments to increase your overall strength, reduce pain and swelling, and increase your range of motion. During physical therapy sessions, you'll complete strength exercises, heat and cold therapies, and stretches that improve your pain levels and build strength and flexibility.
Steroid injections are highly effective at reducing pain and swelling quickly. Corticosteroids are more powerful than over-the-counter medicines, and provide effective relief from pain and swelling. Your pain doctor determines the exact location for injection, and then the painless injection is administered. You'll be up and on your feet the same day.
Platelet-rich plasma injections are a cutting-edge tool that uses a patient's own blood to promote healing and pain relief. Your pain doctor uses a centrifuge to separate your blood and isolate the nutrient-rich platelets. This treatment is highly effective for tendonitis and osteoarthritis, and carries minimal risks since it uses your own blood as the primary healing agent.
Your pain doctor in Paramus customizes a treatment plan based on your specific chronic pain concerns. Schedule an appointment today and being the process of healing your chronic pain.
What Can I Expect During My Pain Management Appointment?
When you arrive at our Paramus location, you'll check in with our front-end staff and have a brief wait in our reception area. Then, you're escorted to our private consultation area, where you'll meet with Dr. Lombardi. The first part of your appointment focuses on letting you thoroughly describe your chronic pain issues. Dr. Lombardi listens carefully and asks follow-up questions, then completes a physical examination. If needed, she'll order additional images to confirm the cause of your chronic pain. Next, she'll provide the diagnosis of your chronic pain, and explain your treatment plan. You'll have time to ask as many questions as you'd like, and then schedule your first pain treatment. You don't have to worry about verifying your insurance coverage, since you're matched with a personal concierge who does this for you, and also helps schedule your next appointment.
Located near the Paramus Park Mall, it's easy to book an appointment at Pain Treatment Specialists. Get back into the shopping spirit once you've addressed your chronic pain concerns at our cutting-edge pain clinic.
Book a Consultation
Scheduling a consultation with one of our pain treatment specialists is one of the best ways to determine the proper solution for pain relief.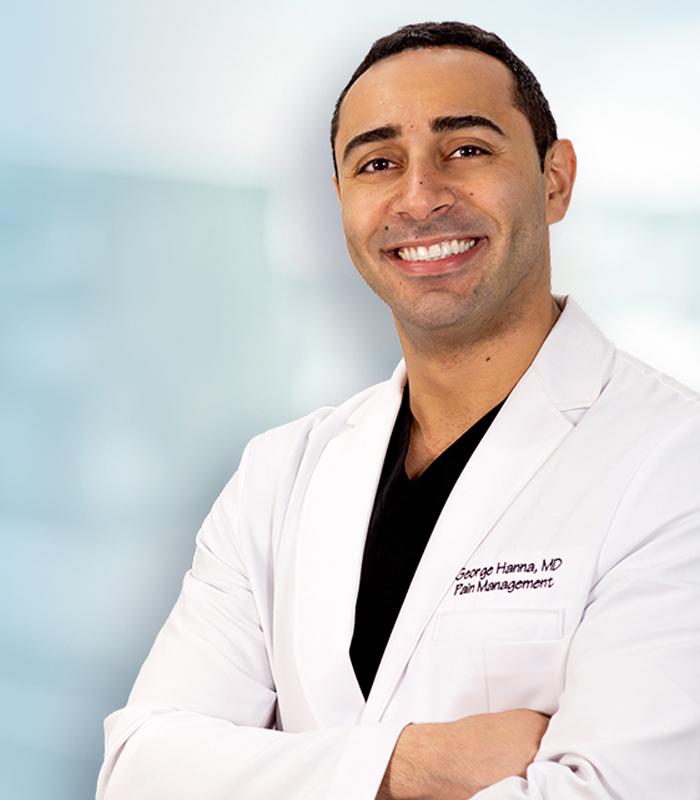 George Hanna
Harvard Medical School
Director of Pain Management
Dr. George Hanna is a nationally recognized pain management specialist and Double Board Certified in anesthesiology and pain management medicine. Dr. Hanna is currently available at Pain Treatment Specialists in Manhattan and Clifton, NJ. He is now accepting most major medical insurances, including Medicare.
Shane J. Volney
Harvard Medical School
NY & NJ PAIN SPECIALIST
Dr. Volney is double board certified in Anesthesiology and Pain Medicine by the American Board of Anesthesiology. He is currently seeing patients at our Pain Treatment Center in Manhattan and Clifton, New Jersey. Most pain treatments are covered by all major medical insurances and Medicare.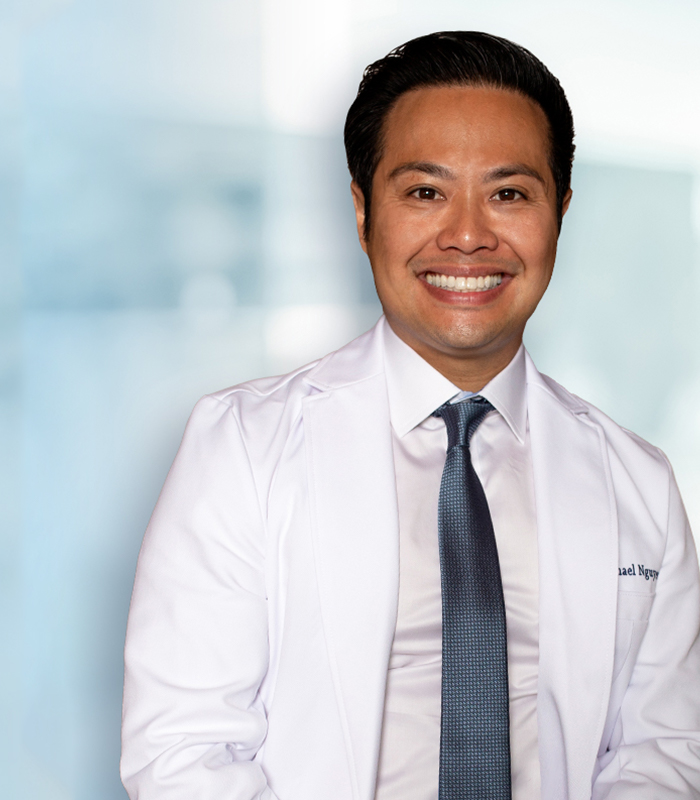 Michael Nguyen
Harvard Medical School
NY & NJ Pain Specialist
Dr. Michael Nguyen is world renowned in Pain Medicine. Dr. Nguyen completed his residency and advanced Pain fellowship training at Harvard Medical School. During his tenure at Harvard, Dr. Nguyen was awarded the "Mentor of the Year" and also "Teacher of the Year" award.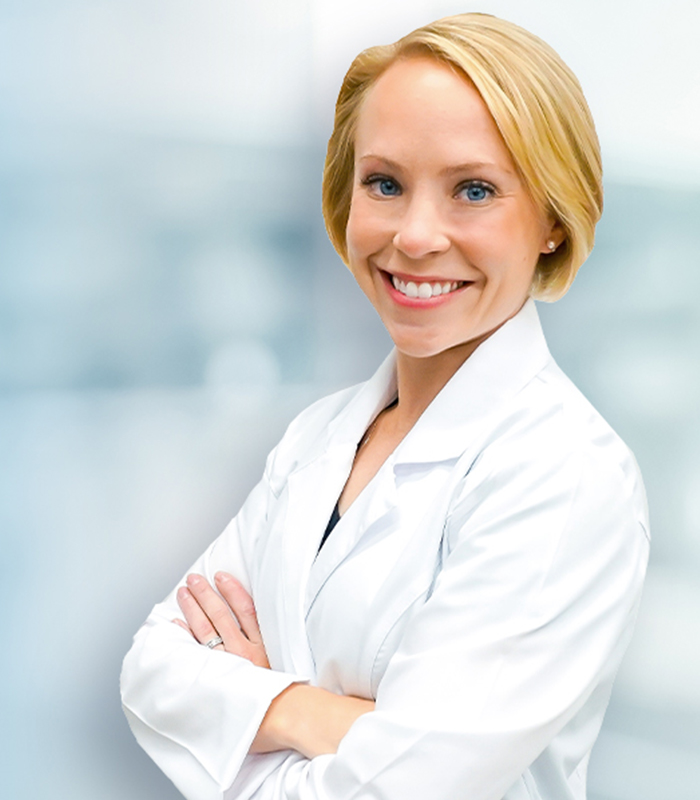 Dr. Laura Lombardi
Harvard Medical School
NJ PAIN SPECIALIST
Dr. Lombardi specializes in the treatment of back, neck, and joint pain. By using a range of minimally invasive modalities as well as advanced procedures, she helps patients achieve a pain free life without the need for surgery. Dr. Lombardi will be offering her pain treatment services in Clifton, New Jersey.
A Top Pain Doc in Paramus Reveals How to Eliminate Chronic Pain
ultima modifica:
2021-08-20T14:15:37-04:00
da