25 Questions to Ask Your Knee Specialist in New York
Make the Most of Your Knee Specialist New York Appointment
Are you booking an appointment with a knee specialist in New York, NY? If you have severe or chronic knee pain, you want answers right away. And if your pain is refractory, meaning it hasn't resolved with previous treatment attempts, then you don't want to leave without a solution. Unfortunately, not every knee specialist in New York spends ample time with their patients. A recent study found that doctors only listen to patients' agendas 36% of the time, and only for 11 seconds. The numbers are even lower for specialists like orthopedic surgeons. Fortunately, there are doctors reversing that trend, like the pain experts at Pain Treatment Specialists in New York. Our team is eager to answer your questions and allay any concerns.
Tips to Prepare for Your Knee Specialist Appointment
You deserve to have your concerns heard, your questions answered, and your pain relieved. To avoid disappointment and confusion after your appointment, try these tips for patient success.
Choose an Interventional Pain Specialist– Doctors who are fellowship trained and board certified in pain management, like the team at Pain Treatment Specialists, will spend extra time with each patient. Since they're uniquely trained to diagnose, treat, and prevent pain interventionally, they take a broader look at your health. Our doctors conduct a thorough analysis of your medical history and well-being, and don't rush through your appointment. We won't perform treatments that interfere with your other medicines, conditions, or personal agenda. We'll always use the quickest, gentlest, least invasive method to relieve your pain.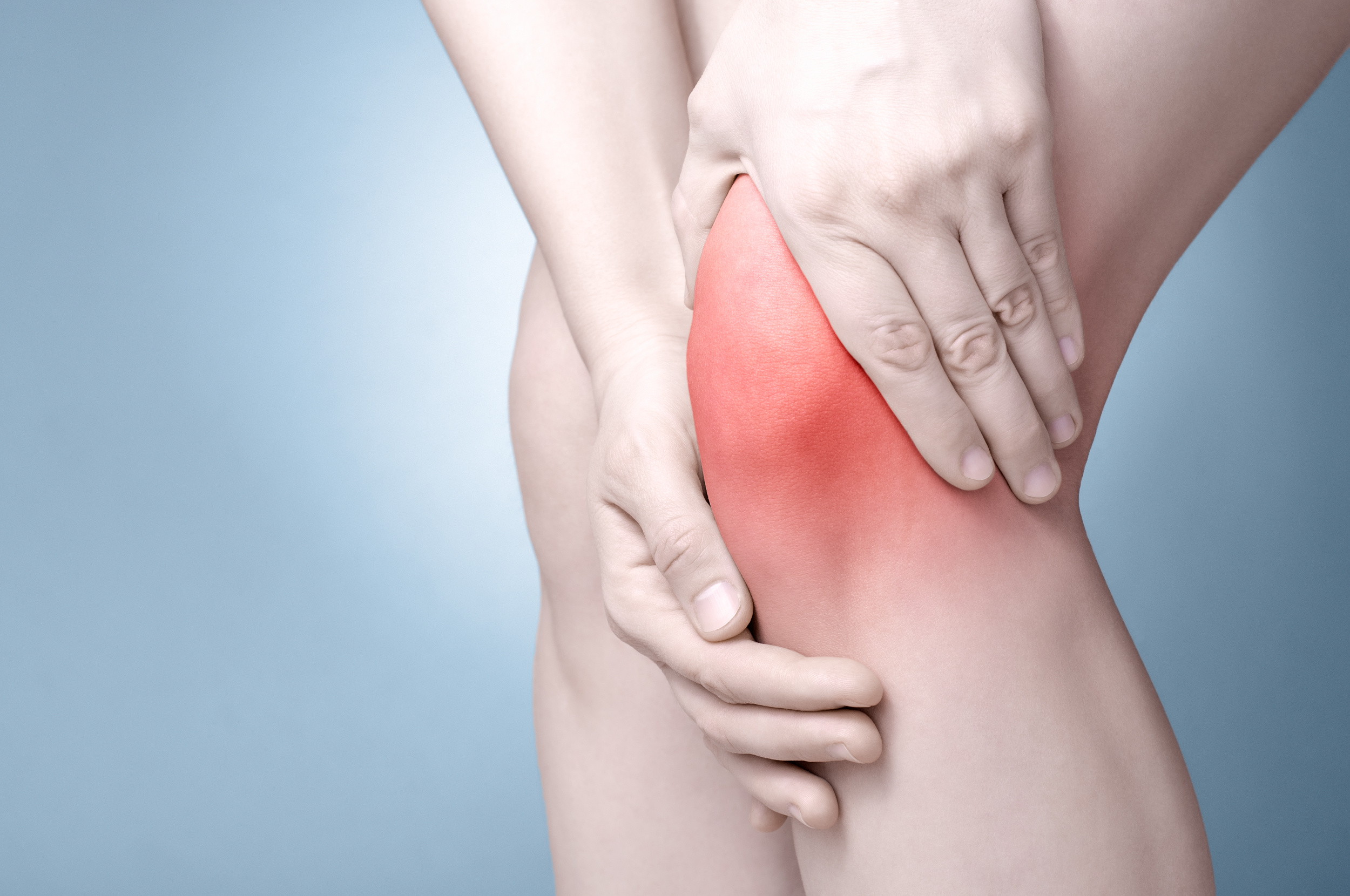 Bring a Notepad or a Companion– If possible, bring a friend or loved one along, particularly if they're familiar with your medical history. It helps to have a companion jog your memory about treatments you've tried or when your symptoms began. They can also help you record the feedback from your knee specialist. Sometimes patients feel a bit anxious during their appointment, so a loved one helps recall what was discussed. You can also bring a notepad or phone to record tips from your doctor. Our physicians always follow up with each patient and keep comprehensive medical notes for your records, but it's comforting to some patients to jot down a few things to remember once they get home.
Record Your Concerns and Medications– Make a list of your concerns so you don't forget to address anything. Let your doctor know up front that you have a list to discuss, so they don't leave before you've checked everything off your list. Also, bring a list of your current medications and dosages, as well as previous treatments, and bring any current medicine with you. Some medicines interact with each other, so it's important to tell your knee specialist what you take.
25 Questions to Ask Your Knee Specialist
Here are 25 questions that might be helpful to ask your knee specialist in New York, NY. Not every question applies to every patient. This list is meant to help you think through your concerns before you're in the office. Some questions apply to long-term conditions like Rheumatoid Arthritis, while others are good for all knee pain patients to ask. Take a look and see which questions you want answered.
What is causing my knee pain, and how did you determine the cause?
Is there a diagnosis for my pain, and is it a disease, condition, or injury?
What treatment options do you recommend and why?
What are the risks associated with the treatment?
What are the risks of not treating my knee pain?
What is the long-term prognosis for my knee pain?
What complications are possible and will they affect other parts of my body?
How will this condition affect my other health conditions?
Will I need any assistive devices during treatment?
How long will I need to rest after treatment?
Does recovery require time off work?
How long will my medication take to work if prescribed?
What are the side effects associated with my treatment?
What symptoms mean I should come back for a check-up?
What symptoms mean I need emergency care?
How should I contact you with my concerns?
Should I schedule a follow-up visit?
Do I need to see additional specialists?
Is surgery something you recommend?
Will I need physical therapy or rehab?
Is it safe to exercise with my condition?
Should I see an occupational therapist to help me work?
Is my condition genetic; could my kids inherit it?
Are there any home remedies, supplements, or diets that help?
Are there foundations, support groups, or books about my condition?
Prevent Knee Replacement: Choose the Right Knee Specialist
If you want to prevent unnecessary knee replacement and invasive procedures, skip the orthopedic surgeon for your initial consultation. Visit an interventional pain specialist for minimally invasive solutions. Knee replacement surgery is increasingly ill-advised for most knee pain conditions. It's rife with risks including infection, blood clot, scar tissue, greater pain, swelling, and failure. Most knee replacement surgeries must be repeated in order to maintain their functionality. While knee replacement is sometimes the best option, an orthopedic surgeon isn't trained in gentler, safer options. Visit Pain Treatment Specialists' Harvard-trained doctors for a cutting edge, innovative solution.
Our Treatment Options Prevent Knee Surgery
Since our team uses interventional methods, we eliminate pain and also prevent it from recurring. We target pain directly at the source with state of the art tools that banish pain on the spot, rather than using harmful, systemic treatments like narcotics. Don't spend months waiting for surgery and recovering from surgery, when you can achieve pain relief in a single appointment with our doctors. Our team is world-renowned for interventional care and a patient-doctor dynamic that educates patients on preventing a relapse of pain.
Visit the #1 Knee Specialist in New York, NY for Answers
Our team of Ivy League pain experts provides care in several convenient locations near New York, NY. Visit our headquarters in Manhattan at 290 Madison Ave., Suite 203, near Penn Station. Or visit one of our New Jersey offices in West Orange, Clifton, and Paramus. Our doctors treat patients with knee pain from around the world. So no matter where you live, contact us for award-winning care. Our collaborative team has the answers you're looking for, and it's our privilege and pleasure to share them with you. In fact, we believe that patients who ask questions experience better health. Book an appointment today!
Book a Consultation
Scheduling a consultation with one of our pain treatment specialists is one of the best ways to determine the proper solution for pain relief.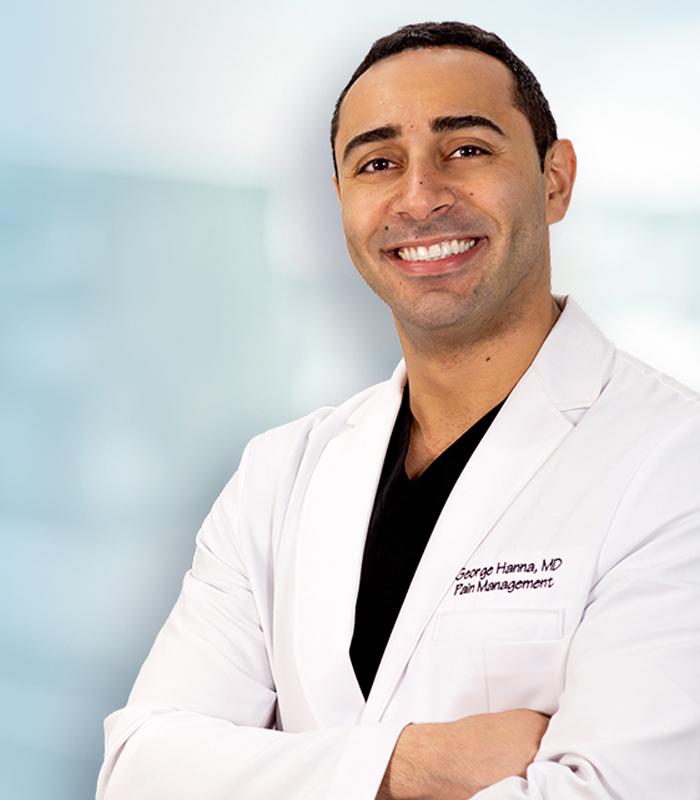 George Hanna
Harvard Medical School
Director of Pain Management
Dr. George Hanna is a nationally recognized pain management specialist and Double Board Certified in anesthesiology and pain management medicine. Dr. Hanna is currently available at Pain Treatment Specialists in Manhattan and Clifton, NJ. He is now accepting most major medical insurances, including Medicare.
Shane J. Volney
Harvard Medical School
NY & NJ PAIN SPECIALIST
Dr. Volney is double board certified in Anesthesiology and Pain Medicine by the American Board of Anesthesiology. He is currently seeing patients at our Pain Treatment Center in Manhattan and Clifton, New Jersey. Most pain treatments are covered by all major medical insurances and Medicare.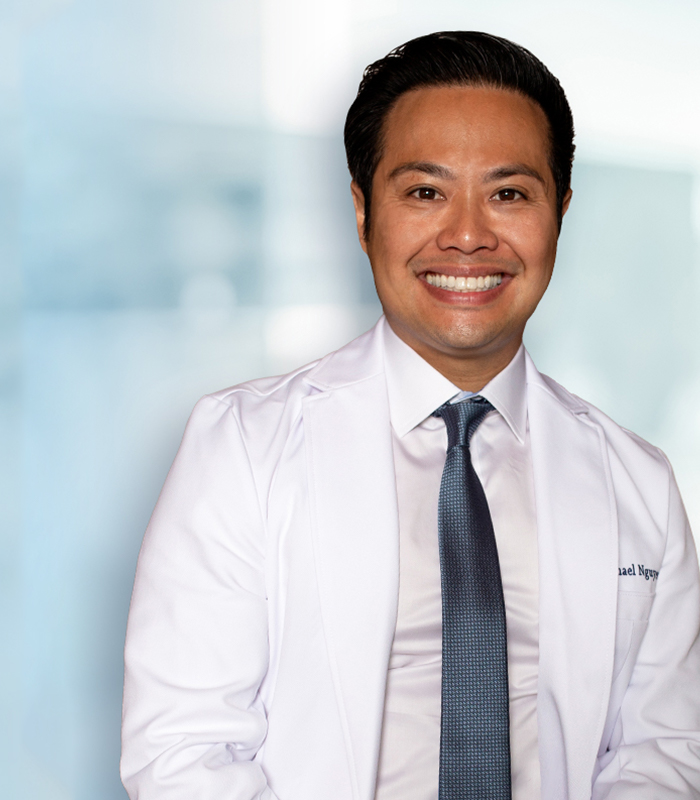 Michael Nguyen
Harvard Medical School
NY & NJ Pain Specialist
Dr. Michael Nguyen is world renowned in Pain Medicine. Dr. Nguyen completed his residency and advanced Pain fellowship training at Harvard Medical School. During his tenure at Harvard, Dr. Nguyen was awarded the "Mentor of the Year" and also "Teacher of the Year" award.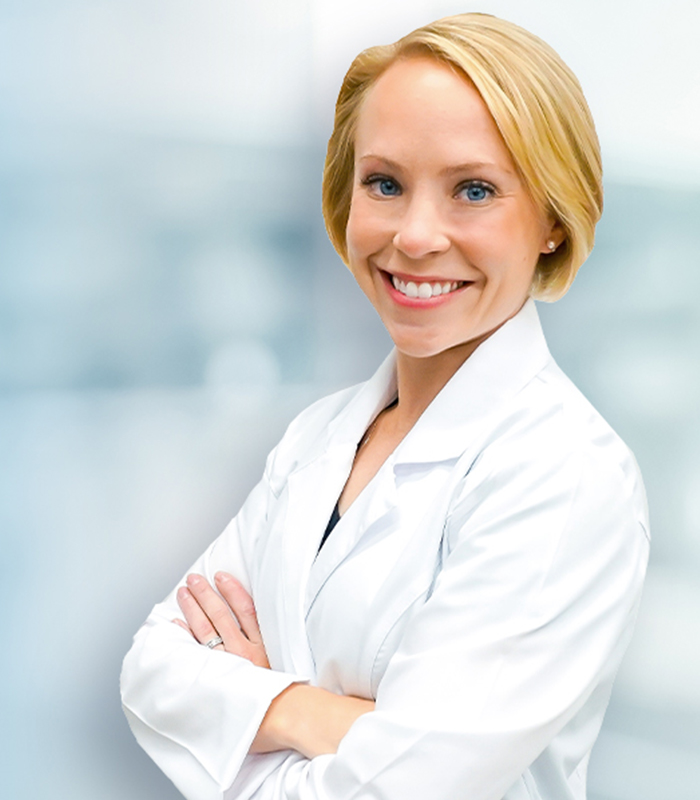 Dr. Laura Lombardi
Harvard Medical School
NJ PAIN SPECIALIST
Dr. Lombardi specializes in the treatment of back, neck, and joint pain. By using a range of minimally invasive modalities as well as advanced procedures, she helps patients achieve a pain free life without the need for surgery. Dr. Lombardi will be offering her pain treatment services in Clifton, New Jersey.
25 Questions to Ask Your Knee Specialist in New York
ultima modifica:
2020-11-05T04:25:12-05:00
da